KYIV, Ukraine — American efforts to deter Russian aggression in Europe haven't skipped a beat thanks to the U.S. Air Force.
With large-scale American ground combat exercises in Europe temporarily on hold due to the coronavirus pandemic, American warplanes have maintained a steady drumbeat of training missions over Europe and the North Sea, continuing to demonstrate America's commitment to defend its NATO allies from Russia.
"Regular military exercises, especially the large ones, are really crucial for deterrence purposes," said Oleksiy Melnyk, a former Soviet fighter pilot who is now co-director of foreign relations and international security programs at the Kyiv-based Razumkov Centre think tank.
"One of their purposes is to send a clear signal to a potential adversary about our preparedness to act in a designated area, such as the North Sea," Melnyk told Coffee or Die.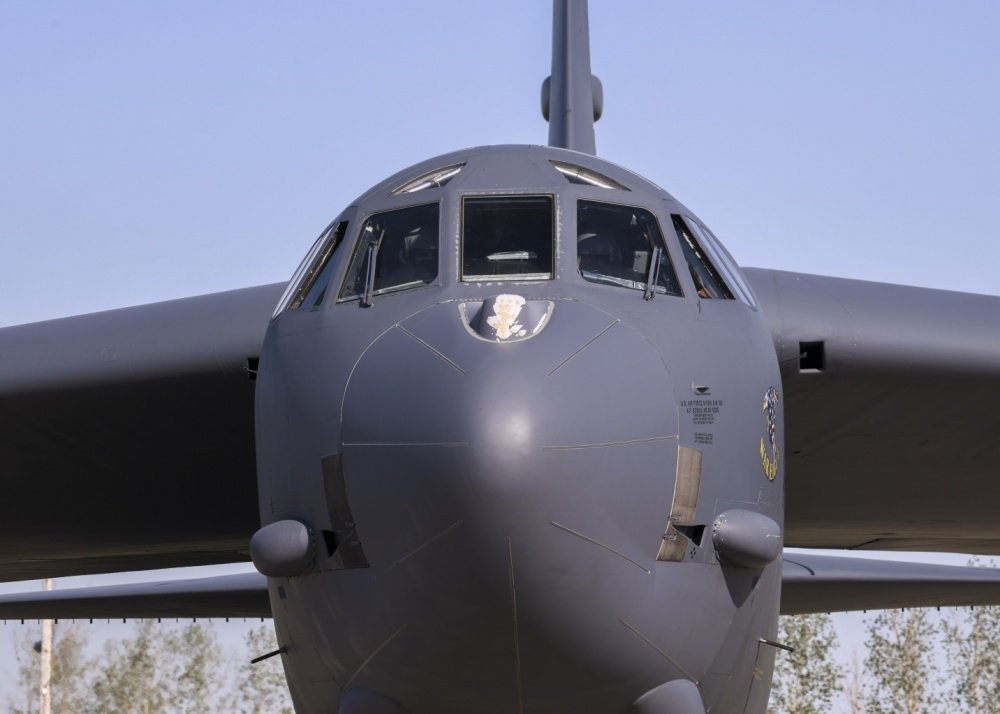 On Wednesday, four B-52H "Stratofortress" bombers launched from Minot Air Force Base in North Dakota for a round-trip to Europe and the Arctic. On the flight, the American bombers linked up with Norwegian F-16 and F-35 fighter jets for training missions over the Arctic Ocean and Laptev Sea.
"The Arctic is a strategic region with growing geopolitical and global importance, and these Bomber Task Force missions demonstrate our commitment to our partners and allies and our capability to deter, assure, and defend together in an increasingly complex environment," said General Jeffrey Harrigian, U.S. Air Forces in Europe and Air Forces Africa commander, according to an Air Force press release.
Such air combat exercises are an essential way to keep combat pilots sharp. They also send a clear deterrent message to Moscow, even if the coronavirus pandemic has temporarily squashed plans for NATO ground combat exercises across Europe.
"Deterrence will not be sacrificed in light of the COVID-19 outbreak," the U.S. Air Force said in a press release, referring to the disease caused by the novel coronavirus.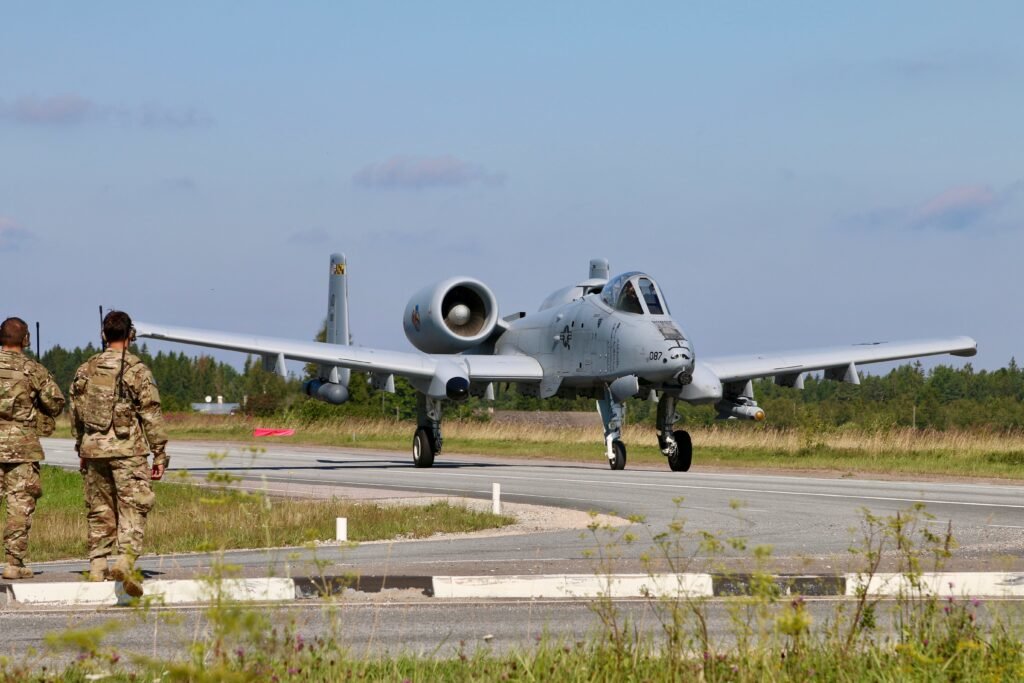 'Deter and Defend'
Since Russia's 2014 invasions of Ukraine's Crimean and Donbas territories, the U.S. and NATO have increased the pace of their European military exercises to levels unseen since the Cold War.
Some 20,000 U.S. troops were slated to deploy to Europe and back this spring for the Defender-Europe 20 exercise. Scheduled to last through May and take place in 10 European countries, Defender-Europe 20 was to be the U.S. military's largest European military exercise in 25 years — that is, until the coronavirus pandemic forced planners to either delay or scrap much of it.
Consequently, when it comes to deterring Russia in Europe, the U.S. Air Force has carried the torch during the coronavirus pandemic. In May alone, the Air Force conducted at least three long-range, strategic bombing exercises over Europe and the Arctic, as well as multiple other air combat exercises in the region.
"The health of our team has been a top priority from the start of our COVID response and is key to sustaining missions like the bomber task force," Harrigian said in a press release. "Although mitigation efforts created challenges to overcome, our allies, partners and adversaries should make no mistake that we are ready, able and willing to deter and defend when called upon."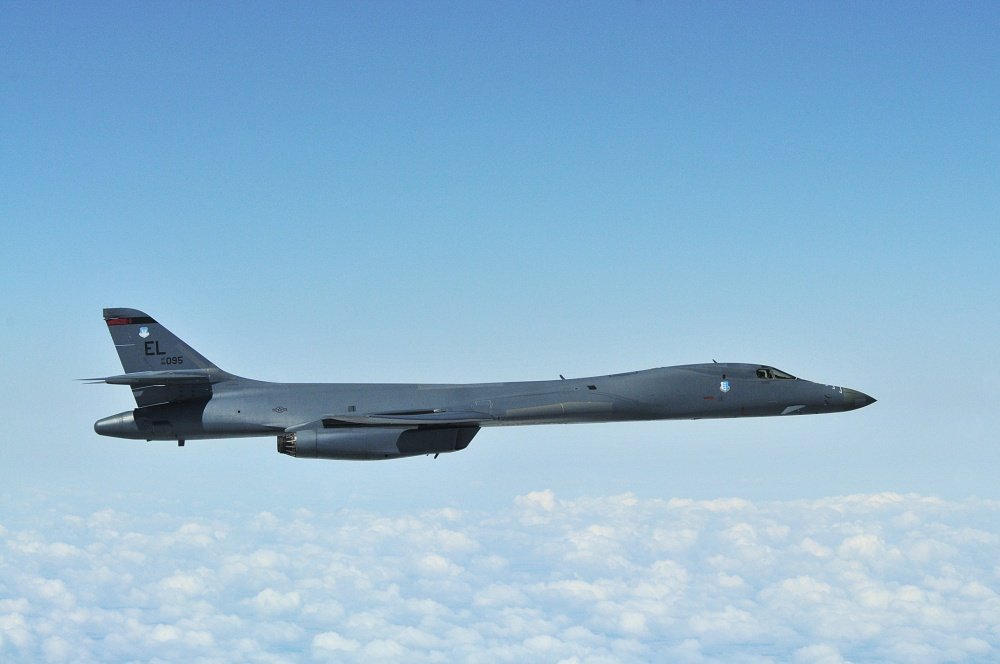 On May 7, B-2 Spirit bombers B-52s flew training missions in both Europe and the Indo-Pacific Command geographic area of responsibility.
Also in early May, two U.S. Air Force B-1B supersonic bombers flew to the Baltic Sea region for a week of combat exercises. The American bombers operated alongside other NATO air force units and conducted close air support training with Estonian ground forces.
It was the first B-1B mission in Europe since November 2018.
Then on May 11, a B-1B from the 28th Bomb Wing at Ellsworth Air Force Base, South Dakota, made a trip to Europe and back for training with Danish and Polish warplanes. The next day, some 45 warplanes from the U.S. Air Force and the Royal Air Force participated in another air combat exercise over the North Sea.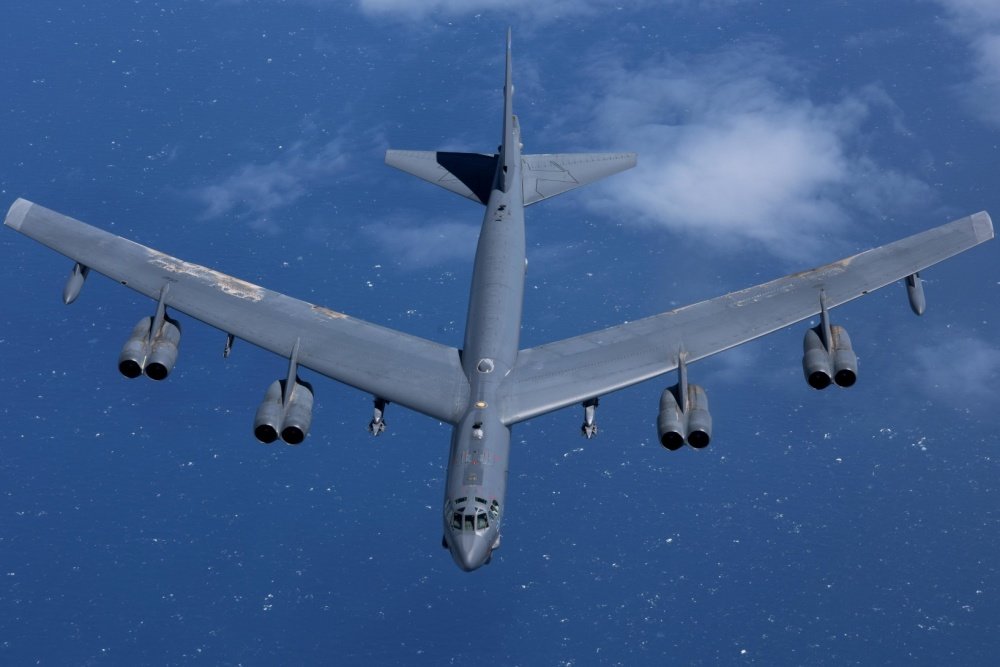 On May 27, the U.S. Air Force conducted a large-scale exercise comprising some 38 American combat aircraft, launched from bases across Europe. The participating American warplanes convened over the North Sea to simulate intercepting enemy aircraft inbound to attack friendly units.
Finally, on May 29, a pair of Ukrainian air force fighter jets flew in formation over the Black Sea alongside two U.S. Air Force B-1B bombers.
The New Normal
Since 2014, Russia has aggressively tested NATO's air defenses in Eastern Europe and the Arctic while simultaneously building up its military hardware in places like the Kaliningrad exclave and Crimea.
At the July 2016 NATO summit in Warsaw, Poland, alliance leaders announced the rotational deployment of four 1,000-troop-strong combat battalions — known as multinational battlegroups — to Poland, Estonia, Latvia, and Lithuania.
Those ongoing deployments have not been affected by COVID-19, NATO officials said.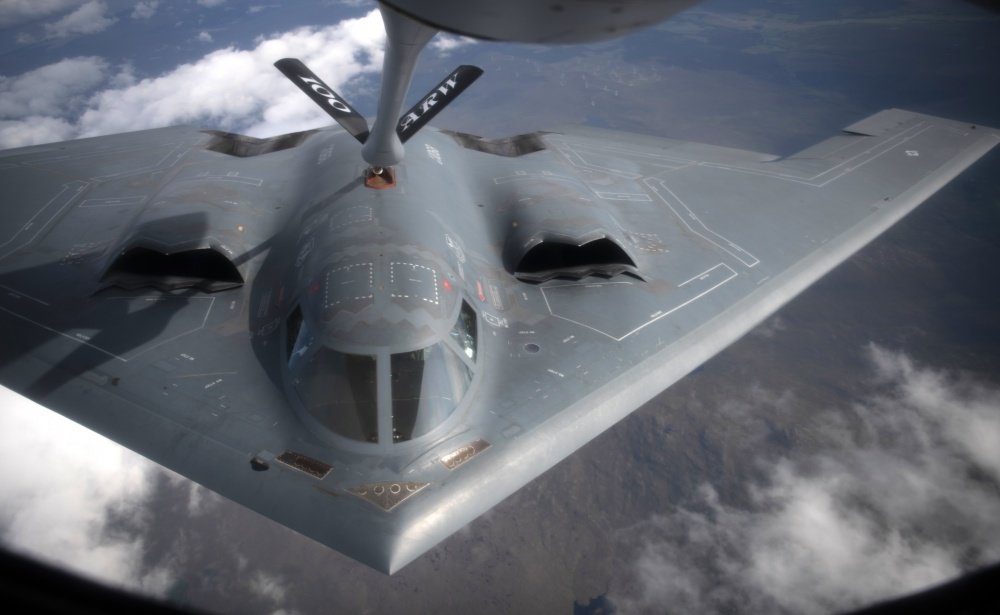 Many military experts consider NATO's Baltic deployments to be "tripwire forces," presumably meant to deter Russia from an attack due to the risk of spurring a response by the entire Western alliance to defend its forward units.
NATO also fields a Very High Readiness Joint Task Force, comprising about 6,000 troops and based in Poland, which is tasked to "respond to emerging security challenges posed by Russia," according to a statement on the alliance's website.
As part of these ongoing efforts to deter Russian aggression in Europe, and with the novel coronavirus now in remission across much of the continent, the U.S. Army plans to reschedule some parts of the Defender-Europe 20 exercise for this summer.
The U.S. Army and the Polish Ministry of Defense have announced an exercise for early June, which will include a Polish airborne operation and a U.S.-Polish division-size river crossing. The exercise — called Allied Spirit and originally scheduled for May — will include 4,000 U.S. soldiers and 2,000 Polish soldiers, according to U.S. Army Europe.
The 49th iteration of an annual exercise called Baltic Operations, or BALTOPS, is also scheduled to take place this month. Typically, BALTOPS comprises air, land, and sea components. This year, however, it will be an exclusively sea and air exercise, comprising units from 19 countries.
According to a U.S. Navy release: "This precaution allows units to enhance multinational operational cooperation, while ensuring that crews remain healthy, and ready to provide continuous regional security."