When the Air Force tells its pilots to "aim high," they sure as heck mean it. In a bid to offset its persistent pilot retention woes, the Air Force is reportedly offering its aviators a bonus of up to $420,000 to stay in uniform.
The payments are to be doled out over time or in lump sums, and vary in their value according to different types of aircraft. For example: bomber, fighter, special operations, air mobility, and combat search and rescue fixed-wing pilots can receive an additional $25,000 annually for contracts lasting five to seven years, and up to $35,000 annually for contract lengths of eight to 12 years.
Those pilots also have the option to receive a lump sum payment of $100,000 for the five-to-seven-year contracts and $200,000 for the eight-to-12-year contracts.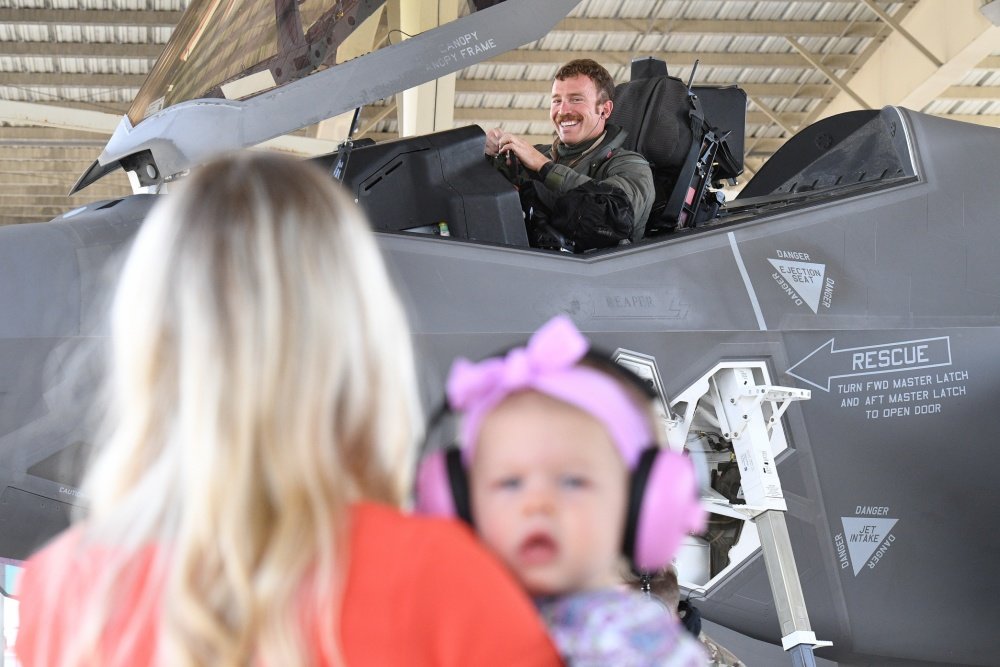 Remotely piloted aircraft pilots can receive the same benefits, except they can only opt for a $100,000 lump sum payout for contract lengths of eight to 12 years. Combat search and rescue rotary-wing pilots are set to receive annual bonus payments of $15,000 for contracts lasting five to seven years, and up to $25,000 annually for contract lengths of eight to 12 years.
The stress of more than two decades of constant combat deployments has spurred many Air Force pilots to hang up their spurs, so to speak, and head for the airlines or other civilian careers. In March 2020, the Air Force reported that it was 2,100 pilots short of the 21,000 required to execute the National Defense Strategy.
In its fiscal year 2021 budget request to Congress, the Air Force described its crop of pilots as "a force that remains inspired to serve, but are nevertheless stressed by nearly two decades of sustained combat."
The bonuses are intended to keep pilots in the Air Force. However, with the commercial airline industry in turmoil from the COVID-19 pandemic, the number of pilots looking to leave the service may already be set to decrease in the coming years. Nevertheless, the diminished pull of the commercial aviation economy could be offset if the tempo of military operations ticks up again in the coming years.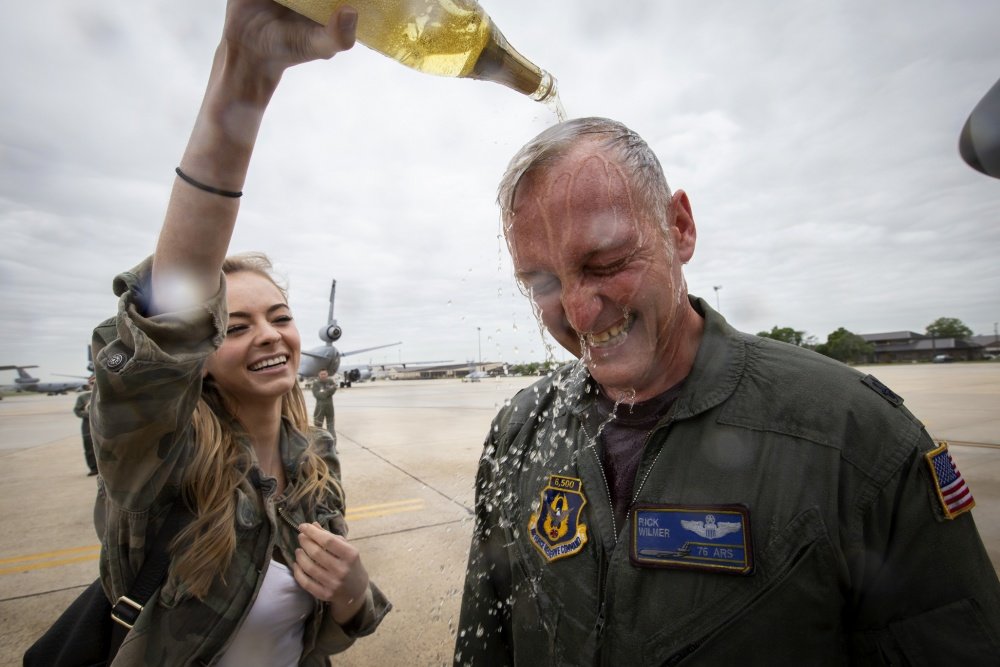 "Retention of these valued aviators remains at risk should operational demands continue to outpace our available force structure, shifting the burden of a high operations tempo onto our already stressed aircrew," the Air Force budget document added.
To make up the pilot shortfall, the Air Force is also looking to add more pilots; the service's stated goal is to train 1,480 new aircrew annually by 2024.
"Increasing production of new aviators remains the most significant lever we have to arrest aircrew shortages," the Air Force stated.
To ramp up its pilot "production," the Air Force is experimenting with an expedited pilot training curriculum for certain types of aircraft.
The Accelerated Path to Wings program trains transport pilots in about seven months, as opposed to the traditional 12-month undergraduate pilot training program. The expedited curriculum cuts flight time in the T-6 Texan II aircraft — which includes training in aerobatics and other skills that aren't necessarily essential to pilots of large transport aircraft. Rather, Accelerated Path to Wings student pilots perform all their training in the T-1A Jayhawk.
The Air Force is also experimenting with "augmented reality training" to accelerate the pilot training curriculum and cut down on costs.
Read Next: