The U.S. Air Force's elite Combat Controllers are known for their ability to jump, dive, and shoot in the most austere environments on earth, all while calling in fire missions or landing aircraft onto recently seized runways. These special operators can go anywhere and do anything no matter the conditions, and that's exactly the skill set one former controller called on for a completely new mission: making a movie.
In "Call For Fire," a new film by Steve Barrons and Sean Kinney, two Air Force Combat Controllers take on their final mission. But, as Barrons confides, "if you're in special operations and you perform a reconnaissance mission, the boredom of that mission is always the joke." So childhood friends Barrons and Kinney drew on both Barrons' career in special operations and the classic Tom Stoppard play "Rosencrantz and Guildenstern Are Dead" to craft a satirical plot that would convey such an experience.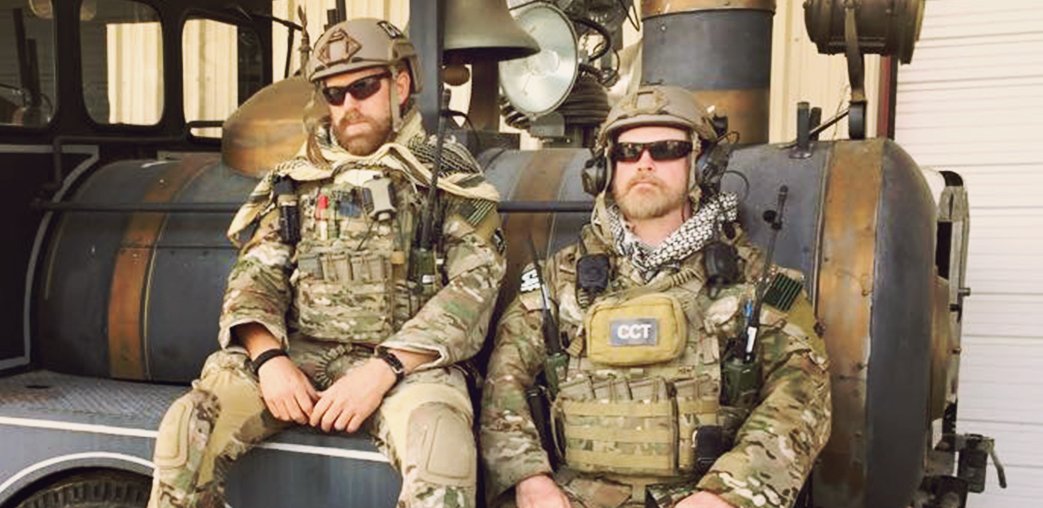 "When you know you're going to pack for 96 hours of sitting there looking at something," said Barrons, "you know it's going to be extremely boring. So, how do you entertain yourself for that entire time?"
The characters of Rosencrantz and Guildenstern, minor characters from William Shakespeare's "Hamlet" who are given top billing in Stoppard's play, provided a perfect model. "They are known for their existential conversations," Barrons said. "So our two guys are very existential — why are they there, what are they doing, should they be there?"
Barrons and Kinney have had many such conversations in the decades they have known each other. Growing up in Texas, the two were joined at the hip. "Sean's story is it was always our childhood dream to be in movies," Barrons said. "It was always his childhood dream to be in movies. My childhood dream was just to do whatever Sean wanted to do."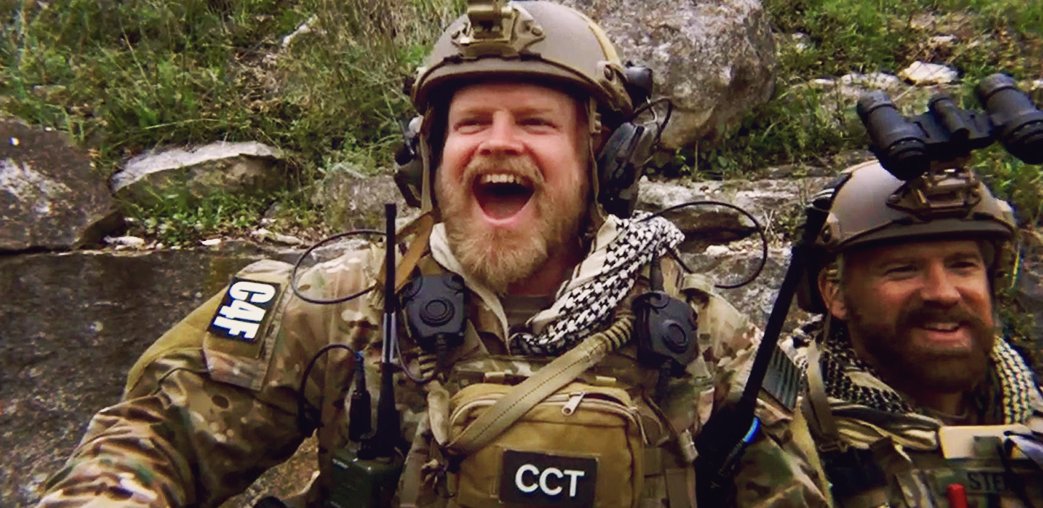 Indeed, Kinney wanted to be in movies; more than that, he wanted to make movies. After high school, he spent time in the local Dallas film industry while Barrons worked in their hometown.
"We were kinda just malingering, really," said Barrons. But when Barrons decided to join the Air Force, Kinney took that as a cue to move to Los Angeles.
Kinney put together his first film in 1994 and intended for Barrons to star in it.
"I deployed instead," Barrons said, "and he had to find somebody else to play me."
Barrons went directly from basic training to working in special operations and spent 21 years in the service. In 2006, he had a position in research and development that allowed him to travel to Los Angeles frequently, so he and Kinney were able to collaborate on a script about Operation Anaconda. The goal was to highlight the contributions of the Air Force on Robert's Ridge.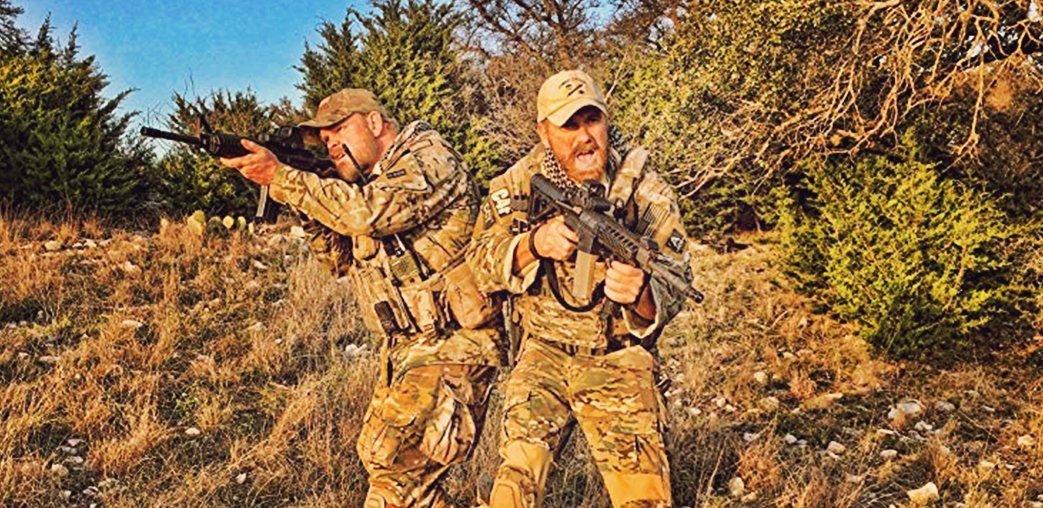 The screenplay was quickly picked up after Barrons pitched it to a billionaire he knew through his R&D job. That billionaire took the script to Clint Eastwood, and for a year the production seemed to be coming together.
"As it always happens in Hollywood," Barrons lamented, "you go from the penthouse to the outhouse in about a millisecond."
They spent eight years trying to get the project back up and running, but when it was time for Barrons to leave the Air Force, they decided it was also time to move on.
Their general attitude was, "Let's write a goofball independent film and just make it," Barrons said. He and Kinney put together an Indie GoGo online fundraising campaign and raised nearly half their goal.
"We were hoping for more, we needed more, but we made the call initially that whatever we get, whether it's $100, whether it's $10,000, whatever we get is what we use to make the film, that's it," said Barrons.
When you edit a movie, you have to be brutal. It needs to be snappy, quick, and it can't drag.
It wasn't enough money for them to hire a traditional cast and crew, but Barrons had worked for a number of years with Dark Horse Benefits, an organization that helps place veterans in jobs after retirement. Through Dark Horse, they found people who were interested in the film industry to come on as cast and crew. They also decided to film the movie entirely on iPhones.
But despite the addition of a small supporting cast, the majority of the movie is Barrons and Kinney as the film's Rosencrantz and Guildenstern figures, waiting and talking. Because of their age, the plot places the men in their last mission.
"We're old guys, not young guys. We actually had to dye our hair and beards for the movie," Barrons admitted. "Sean hounded me for about three months — 'let's not look 50, let's look 40.'"
The humor of the film came largely from actual conversations that Barrons had during reconnaissance missions over the course of his career.
"The jokes absolutely were prewritten," Barrons said about the veracity of the film's dialogue. "All the satire, all the crazy jokes that military guys come up with during that time, I was filling into that film."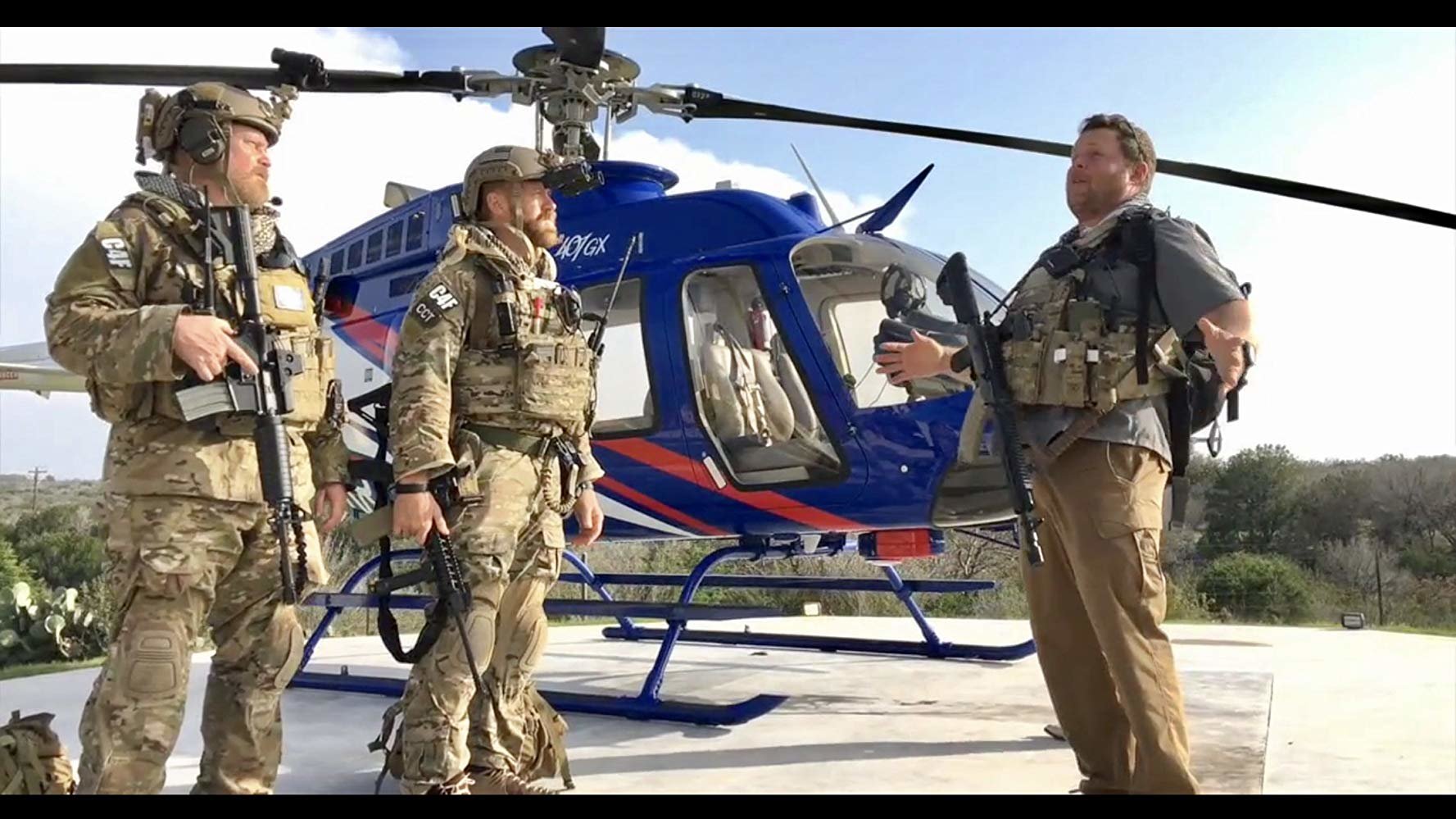 As a result, the editing process was difficult. The original cut of the movie was four hours long; Barrons and Kinney managed to whittle it down to slightly more than an hour and a half. "There's plenty of little darlings that got killed," Barrons said. "When you edit a movie, you have to be brutal. It needs to be snappy, quick, and it can't drag."
With the film in the can, their next goal is getting the movie into film festivals, with the dream of screening the film at Sundance. Currently, Barrons and Kinney are looking at festivals where they can promote "Call For Fire" in person and talk to distributors.
Barrons also hopes that some buzz behind "Call For Fire" will bring attention back to their original script about Robert's Ridge.
Barrons and Kinney's passion for this project is deeply evident. By melding Shakespearean satire and firsthand military experience, the two men have fulfilled their childhood ambitions, both making a film and reaffirming their lifelong friendship.