The F-35 has been a favorite whipping boy of defense critics for many years now. Recently, Air Force Chief of Staff Gen. Charles Brown has floated the idea that the service would look at getting what could be called a Generation "5 minus" fighter.
This would be both to save acquisition dollars by getting a cheaper fighter but also to save the airframe life of the F-35. In his words, "You don't drive your Ferrari to work every day, you only drive it on Sundays. This is our 'high end' [fighter]; we want to make sure we don't use it all for the low-end fight."
This has caused many media outlets and commentators to pronounce the program as "doomed," or to say that the Air Force is finally admitting failure. That is undoubtedly premature.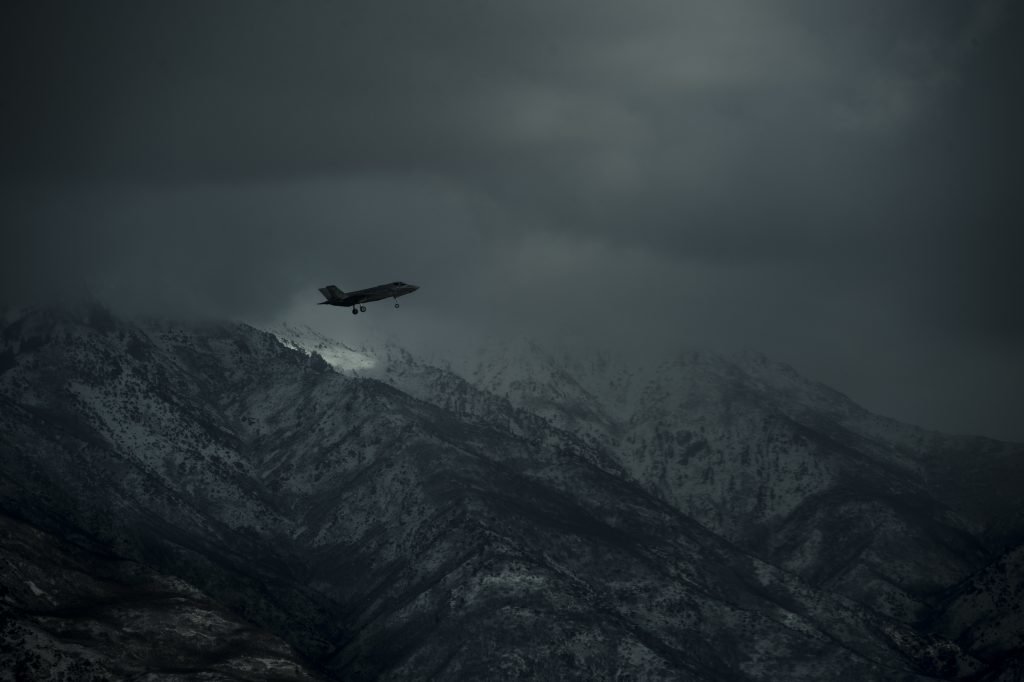 The irony of the high price of buying and operating the F-35 is that much of the original idea behind the F-35 was that it was a cheaper alternative to the F-22, which at the time was thought to be exorbitantly expensive. The F-35 was supposed to be the multipurpose pickup to the F-22's Ferrari. Now it's the Ferrari to Gen. Brown's yet to be identified F-150.
So now the Air Force is supposedly looking for a cheaper fighter to supplement the F-35. But it can't be the F-16 or F-15 because those have supposedly reached the limits of their designs.
The Air Force chief of staff wants a clean-sheet, brand-new design of a fighter to do the day-to-day lifting of … what? Bombing insurgents? We're supposed to be getting out of that business, but even if we weren't, F-15s and F-16s are adequate to that task.
We're told the Chinese threat necessitates a new super fighter, the Next Generation Air Dominance (NGAD) aircraft. Hard to see how an aircraft a step below the F-35 would survive in such a threat environment. Is this proposed aircraft supposed to fill our day-to-day bombing needs of punishing midlevel threats like Iran and Syria? That's a fairly narrow mission set.
What capabilities would be taken out of the F-35 to lower the cost of a new fighter? Computing power, data links, and network capability? Unlikely. If anything it will probably have more of all of those. Being part of a unified theater-wide "kill chain" is an essential capability of any platform today.
Performance? The F-35 is already slower than its predecessors. Speed, altitude, and turn radius aren't as important to lethality as they used to be.
Low observability? While "stealth" is popularly thought of as a binary, it's really a broad range of features from the shape of the aircraft to special coatings to special exhaust systems. Any new aircraft is going to incorporate at least some degree of low observable features to survive.
Does anyone really think the US is going to skimp on such things? Any clean-sheet aircraft will undergo the same requirements creep that made the F-35 the behemoth it is.
The most expensive parts of any aircraft program are the initial development phase and the beginning of manufacturing. That's why the first few aircraft of a production run are always the most expensive. It's almost always cheaper to fix or improve what you have than to design something entirely new. This is also why successful designs stay in service for a long time.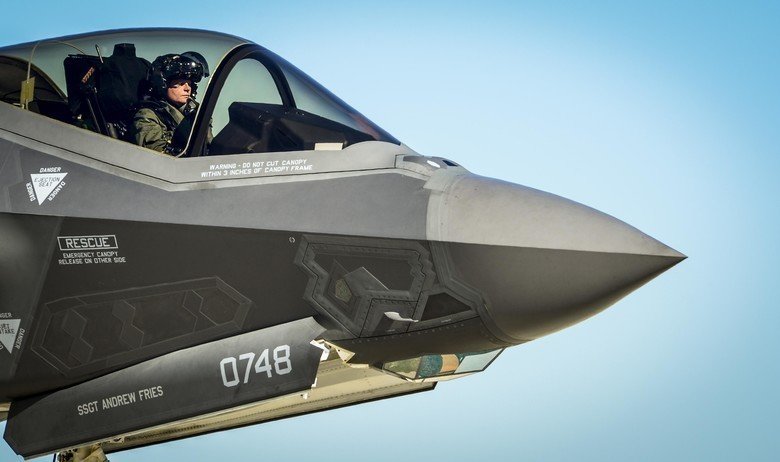 Just getting a new aircraft program into the Future Years Defense Plan budget is a huge bureaucratic fight that often takes years. Then actually developing an all-new fighter online will take years. It will be years more, probably in the 2030s, before it would be available in large numbers. If it's less advanced than the F-35, it would be obsolete the second it comes off the assembly line. If it's more advanced than the F-35, what's the point of this whole exercise?
The remarkable thing about this dilemma is that there are several other perfectly acceptable Generation 4.5 fighters out there. The Eurofighter Typhoon, Dassault Rafale, and Saab Gripen come to mind. There are "buy American" requirements for defense items, but there are certainly ways around that — licensed production or forming US subsidiaries are the simplest.
Brown undoubtedly knows all of this. If there was an imminent requirement for an aircraft to supplant the F-35 in large numbers, he could have a foreign-designed aircraft on the flight line in three years. Of course, any move to buy a foreign aircraft, even by licensing, would ignite a political firestorm.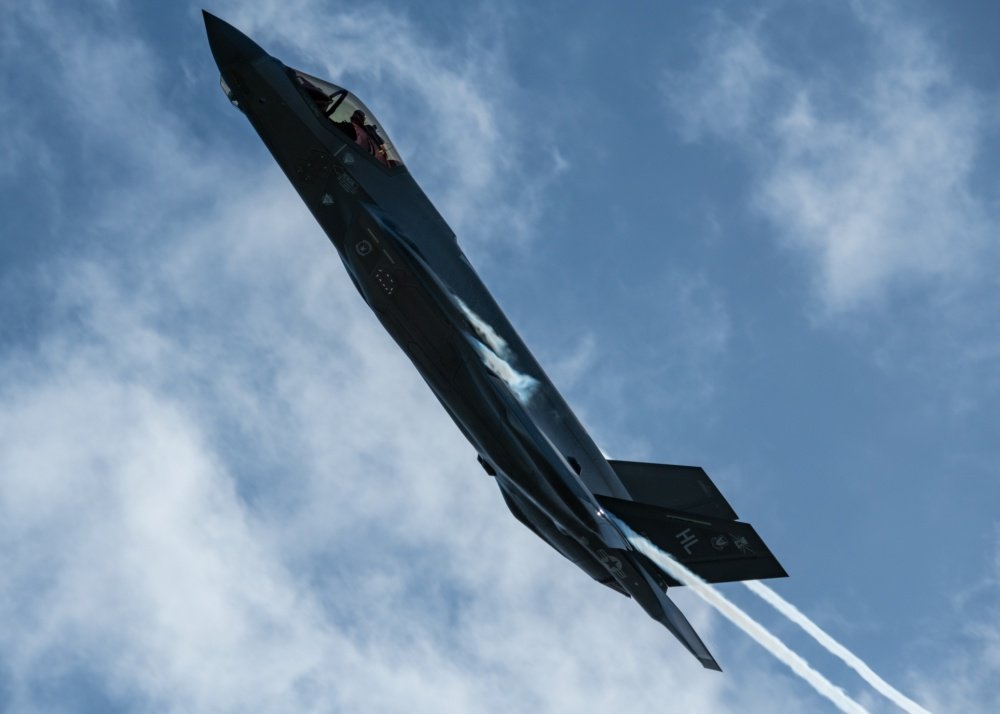 So engineering a potential off-ramp is likely simply a move to try to regain leverage over Lockheed Martin.
The F-35 program has become like the major banks during the 2008 financial crisis — too big to fail. During the 1960s, there were several companies offering competing fighter designs. Even in the 1980s, the Air Force could always use the then-General Dynamics F-16 as a lever against the then-McDonnell-Douglas F-15, but with the necking-down of aircraft types and consolidation of defense contractors, it's harder for the Department of Defense to drive a hard bargain. With three services and several close allies depending on the F-35 program, threats of cancellation are difficult to take seriously.
Expect announcements of a lot of feasibility studies and perhaps even some early prototyping contracts to come out. The Air Force will explore this option just long enough to get the concessions, aircraft improvements, and programmatic changes it wants out of Lockheed Martin. The F-35 will show just enough improvement to keep the Air Force from pulling the trigger on an alternative until the NGAD aircraft or family of systems comes online.
It's unfortunate that the Department of Defense has to play these sorts of games. Unfortunately, until it finds better ways to introduce competition into the market for major weapons systems, this type of brinkmanship will continue to be necessary.
Read Next: