The US-led airpower coalition in Iraq continues to bombard remnants of the ISIS terrorist group. On Saturday, at least one US Air Force F-15E strike fighter hit targets in Iraq's Salah al Din Governorate, destroying two ISIS camps and cave hideouts and leaving at least two militants dead. This latest strike occurred on the eve of a new round of discussions between US and Iraqi officials regarding the involvement of the US in the embattled nation.
According to Yehia Rasool, spokesman for the Iraqi Ministry of Defense, the strikes occurred as part of combined air and "partner operations" against ISIS elements operating in the Wadi al-Tharthar and Mutaybija areas, located north of Baghdad.
"The effects of @Coalition airstrikes & partner ground ops have left Daesh with no sanctuaries & crippled its ability to resurge," Army Col. Wayne Marotto, CJTF-OIR spokesman, tweeted Saturday morning. "Daesh" is the Arabic nickname for ISIS.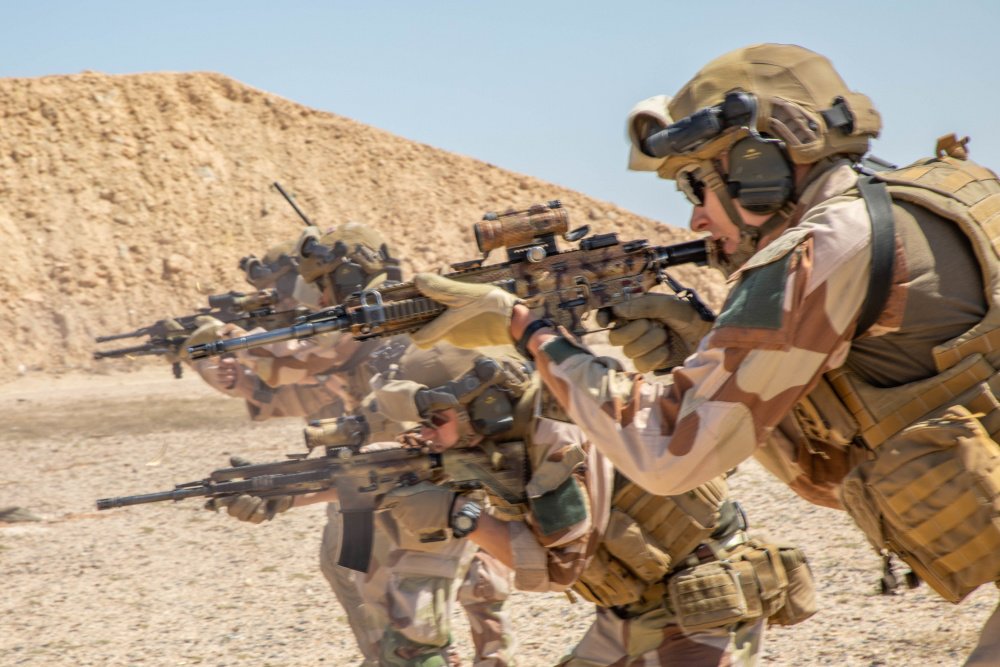 The April 3 strikes came amid a marked uptick in operations for coalition forces participating in Operation Inherent Resolve — the US-led air coalition against ISIS. In the first half of March alone, the US and its 83 coalition partners conducted 133 "precision strikes" against ISIS targets in Iraq, making it the most significant bombing offensive against the group since 2019.
While the uptick in the use of air power has been significant, partner operations on the ground are also bearing fruit. According to an April 5 tweet from Marotto, multiple 2021 joint operations between US and Iraqi partner forces have resulted in at least 99 ISIS fighters being arrested and another 34 being "removed from the battlefield."
The latest strike marks the second time in recent weeks that US aircraft have bombed ISIS targets inside of Iraq. On March 24, Iraqi forces requested US support to hit multiple targets in the Makhmour Mountains, an area under Kurdish control.
"Mustafa Al-Kadhimi, Prime Minister of Iraq and CINC, approved the use of Coalition air power to ensure the enduring defeat of Daesh in the Makhmour Mountains," Marotto said.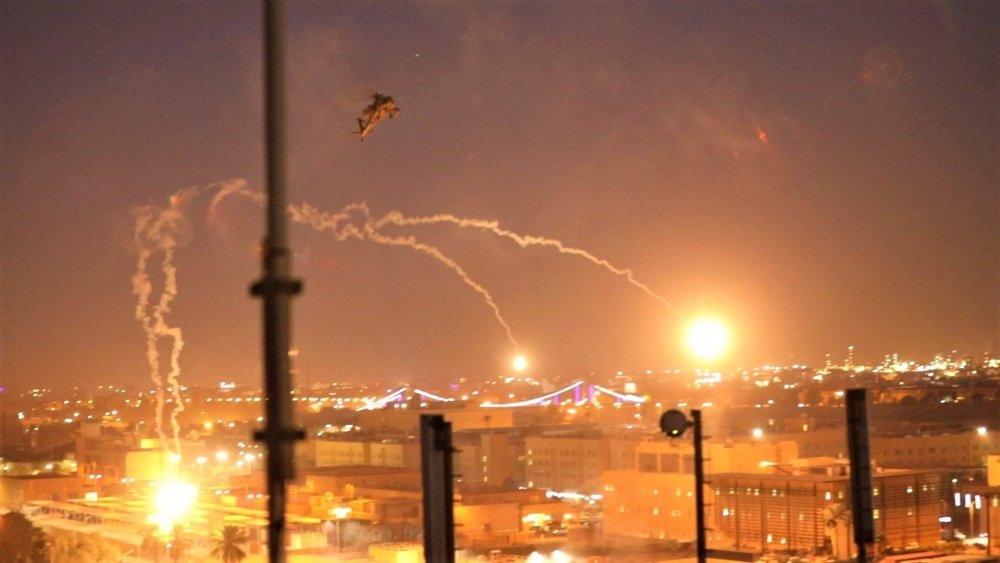 US aircraft responsible for the March 24 strikes are part of "Operation Ready Lion," Marotto added. Launched March 9 by Iraqi Security Forces, Operation Ready Lion is inflicting casualties on the terrorist organization. US air power, operating in conjunction with Iraqi ground and aviation units, has so far conducted 312 air strikes on 120 ISIS hideouts and killed at least 27 of militants.
"This is some tough terrain, and Daesh was hiding out in caves and tunnels," Marotto said.
On April 7 the US and Iraqi government will sit down for a fourth round of discussions regarding US forces in Iraq. These discussions, occurring at the Iraqi government's request, are partly in response to political pressure from Shiite groups and Iranian-backed militias hoping to see US troops exit the country.
"The meetings will further clarify that coalition forces are in Iraq solely for the purpose of training and advising Iraqi forces to ensure that ISIS [the so-called Islamic State] cannot reconstitute," White House press secretary Jen Psaki said in a statement.
On April 1, a convoy of armed Shiite militants made their way through central Baghdad. Wearing masks and carrying machine guns and rocket-propelled grenades, the militants denounced America's presence in Iraq and threatened to cut off the Iraqi prime minister's ear.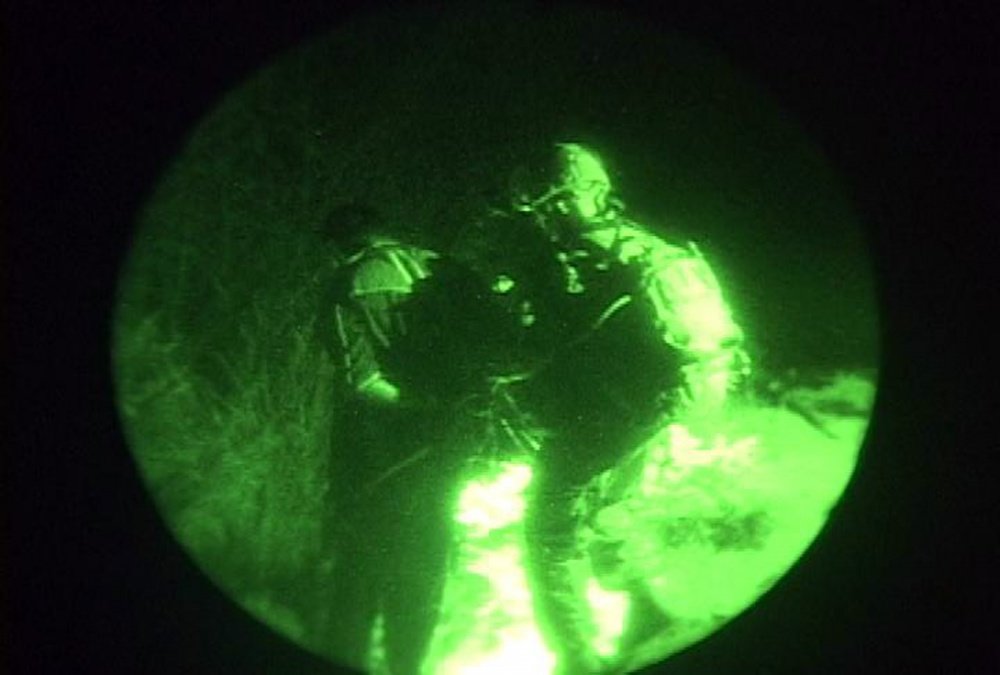 Political relations between the two countries have been tense, particularly following the US airstrike in January 2020 that killed Iranian Gen. Qasem Soleimani and Iraqi militia leader Abu Mahdi al-Muhandis outside the Baghdad airport. Following the attack, Iraqi lawmakers, spurred by Shiite political factions, passed a non-binding resolution to oust the US-led coalition forces from the country.
Muqtada al-Sadr, former leader of the "Badr Brigade" and now a leading Shia cleric and head of Iraq's largest political bloc, "Saeroun," called the resolution a "weak response in comparison to American violations of Iraqi sovereignty." At the time, he called parliament to terminate Iraq's security agreement with the US and close all American bases and the "evil American embassy" immediately.
The talks, the previous rounds of which began in June 2020 under the Trump administration, will be the first under President Joe Biden's watch. Previous points of discussion include the presence of US troops in the country, militia groups acting outside of state authority, and Iraq's economic crisis.
The US blames Iran-backed Shiite Iraqi militias for numerous attacks in Iraq, including a Feb. 15 rocket attack in Erbil that killed a US contractor. This attack was the basis for the Biden administration's Feb. 25 strikes against Iran-aligned Shiite militias in Syria.
Read Next: Eisenhower Carrier Strike Group Parks Off Syria To Support the Air War Against ISIS