A federal judge decided Monday, Feb. 7, that the US Air Force must pay $230 million in damages for its failure to flag on federal databases an airman with a violent past who ultimately shot 26 people to death in a Texas church in 2017.
On Nov. 5, 2017, Devin Patrick Kelley opened fire at the First Baptist Church in Sutherland Springs, Texas, killing 26 people and wounding another 22 before taking his own life.
Kelley served nearly five years at Holloman Air Force Base in New Mexico before being court-martialed in 2012 for assaulting his wife and stepson. Despite being subject to a bad-conduct discharge and a year of confinement, Kelley was able to pass background checks and buy four different guns, including the Model 8500 Ruger AR-556 rifle he used in the church shooting.
In July 2021, US District Judge Xavier Rodriguez found that the Air Force had failed to "exercise reasonable care" when it didn't submit Kelley's criminal history to the FBI, despite multiple opportunities to do so.
On Monday, Rodriguez ordered the Air Force to pay $230 million to the shooting's victims and to family members of the victims.
The Monday ruling came as the second phase of civil proceedings for charges that the shooting victims' family members had brought against the federal government. Rodriguez ruled in July that the Air Force was 60% responsible for the massacre.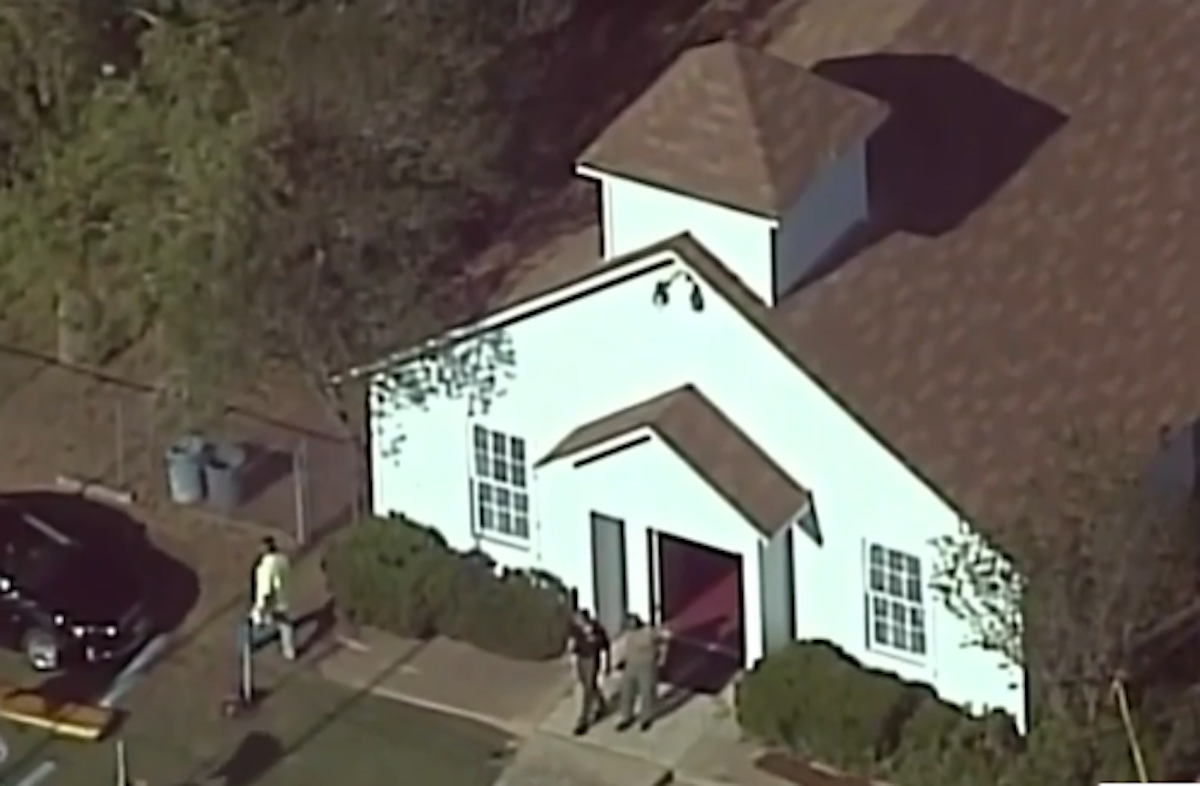 The judge's nine-digit penalty is based on economic and noneconomic damages suffered by those in the shooting and their families, Rodriguez wrote in Monday's ruling. The calculation tallied costs ranging from loss of wages and earning abilities to mental anguish and pain and suffering.
The main case against the government revolved around the losses of the Holcombe family, nearly all of whom were at the church the morning of the shooting. The gunman killed nine Holcombes, including a pregnant woman and her unborn child. Rodriguez awarded $4.6 million in damages to John Porter Holcombe, 39. Holcombe's pregnant wife, two of his stepchildren, and both of his parents were among those killed, and he suffered bullet wounds during the shootout.
Rodriguez also took into account the mental anguish caused by the specifics of individual deaths, such as in the case of Brooke Ward, 5, who died after being shot four times, in the head, face, hip, and back. Brooke's mother, JoAnn Ward, tried to shield her from the onslaught. Rodriguez wrote that Brooke "exhibited purposeful movement" after she had been shot, indicating she had experienced "physical pain" before she died. Citing the girl's final moments, Rodriguez awarded Brooke's family $5 million for pain and mental anguish.
"The losses and pain these families have experienced is immeasurable. Our civil justice system only allows us to rectify these kinds of losses through money damages," Rodriguez wrote. "Ultimately, there is no satisfying way to determine the worth of these families' pain."
Read Next: