KYIV, Ukraine — US and Russian military forces are constantly jostling for advantage in the Arctic. This week, the US Air Force made clear that it's not willing to cede any ground in this increasingly contested region. Marking the Air Force's first-ever deployment of bombers and personnel to Norway, more than 200 service members from Dyess Air Force Base in Texas are arriving in the country this week as part of an expeditionary B-1B Lancer bomber squadron, the Air Force announced in a Tuesday statement. The deployed Air Force personnel will support bomber task force missions out of Orland Air Base in Norway.
"Operational readiness and our ability to support Allies and partners and respond with speed is critical to combined success," Gen. Jeff Harrigian, US Air Forces in Europe and Africa commander, said in the release. "We value the enduring partnership we have with Norway and look forward to future opportunities to bolster our collective defense."
Norway shares a 122-mile border with Russia. The headquarters of Russia's Northern Fleet in the port city of Severomorsk is situated along the Murmansk Fjord less than 70 miles from Norway's border.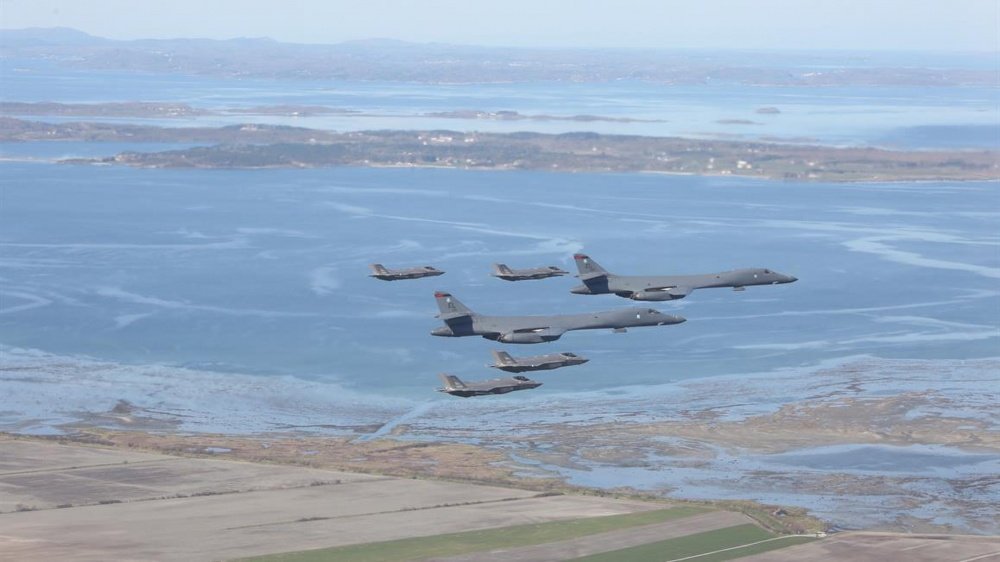 With an overall focus on "improving interoperability with allies and partners across the European theater," the US bomber training in Norway will include "high north" operations, the Air Force said in Tuesday's release.
The B-1B Lancer is a Cold War-era, supersonic, heavy bomber. As America's vanguard long-range bomber, the B-1B carries the largest conventional payload of guided and unguided weapons in the Air Force inventory.
Air Force Global Strike Command, the command responsible for America's strategic bombers and intercontinental ballistic missiles, conducts regular "bomber task force missions" across the globe to demonstrate America's ability to strike anywhere on earth with its fleet of nuclear-capable, strategic bombers.
That global reach has become particularly valuable as new Arctic trade routes have opened up, making the region a geopolitical fault line between the US and its burgeoning crop of so-called near-peer adversaries — notably, China and Russia.
For its part, the US is massing advanced military hardware in Alaska — including advanced F-22 and F-35 stealth fighters. By 2022, Alaska is set to be one of the most heavily defended airspaces on earth, and more of America's advanced, fifth-generation fighters will be stationed there than in any other US state.
To bolster its military reach in the Arctic, the US military has also cultivated closer ties to Norway. To that end, some 350 Marines and US Navy sailors deployed to the country in October for two months of Arctic warfare training and survival training alongside Norway's armed forces. That deployment was the latest in a series of Marine training exercises in Norway.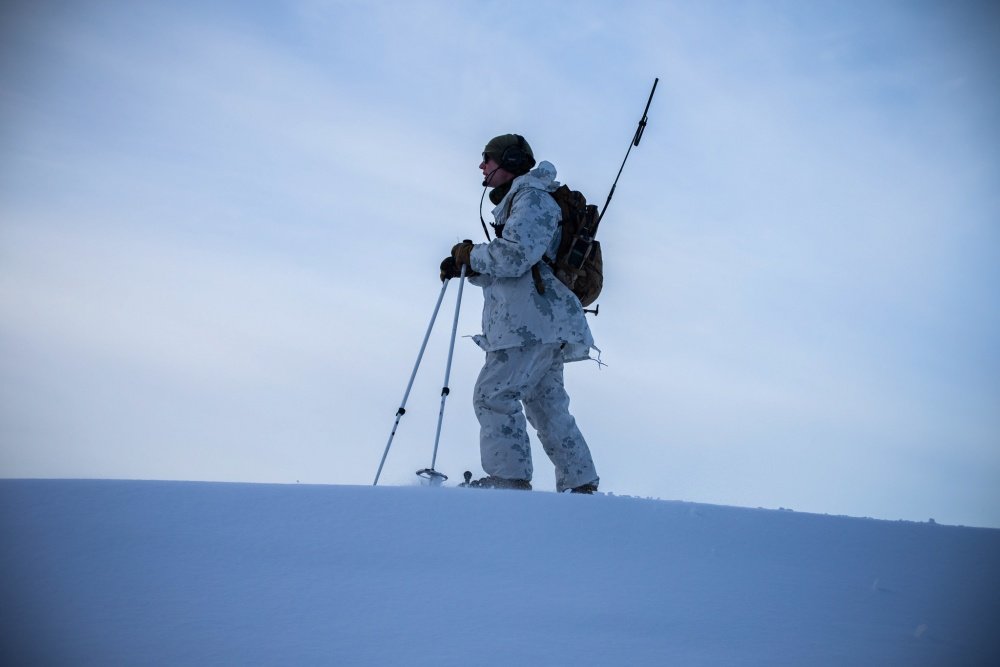 According to the National Oceanic and Atmospheric Administration, the 12-month period from October 2019 until September 2020 was the second-warmest year on record for air temperatures over land in the Arctic. That warm spell continues a steady warming trend in the Arctic region — a change in climate that has opened up new maritime trade routes, which had hitherto been impassable due to year-round sea ice. New Russian icebreakers have also made these previously icebound northern passages more practical.
The European Union's Copernicus Climate Change Service reports that Arctic sea ice coverage in July 2020 was some 27% less than the average amount, dating back to 1981. "The Northern Sea Route, along Siberia's northern coast was mostly ice free," the EU agency reported.
Russia stood up a new Arctic Command and is building or refurbishing dozens of airfields across the Arctic. Today, Russia has some 34 military installations in or near the Arctic, according to news reports. Moreover, Russia has recently modernized its ballistic submarine fleet and added new nuclear-powered icebreakers.
China, too, has set its sights on the Arctic region. In January 2018, Beijing's so-called Polar Silk Road Arctic strategy declared China to be a "near-Arctic state" — even though China's nearest territory to the Arctic is some 900 miles away.
In particular, Russia's military buildup in the Arctic has spurred closer military ties among the Nordic countries of Finland, Norway, and Sweden. In September, the defense ministers of those three countries signed a new defense agreement.
According to an Arctic strategy issued by the US Navy and Marine Corps in January: "In the decades ahead, rapidly melting sea ice and increasingly navigable Arctic waters — a Blue Arctic — will create new challenges and opportunities off our northern shores. Without sustained American naval presence and partnerships in the Arctic Region, peace and prosperity will be increasingly challenged by Russia and China, whose interests and values differ dramatically from ours."