A woman rushed out the door of her home, yelling for help. Her 2-month-old baby girl was motionless in her arms.
Capt. Christopher Mavron, a US Air Force acquisitions officer assigned to US Special Operations Command, was just leaving his Navarre, Florida, home with his wife and daughters, headed to softball practice, when the woman, his neighbor, beckoned to him.
He wasn't sure what she was yelling, Mavron told Coffee Or Die Magazine, but he called 911 and ran toward the woman. When he reached her, he saw the child and realized she wasn't moving.
"I didn't even really think about it, I just kind of ran over to see what the issue was," Mavron said. "The baby was kind of lifeless."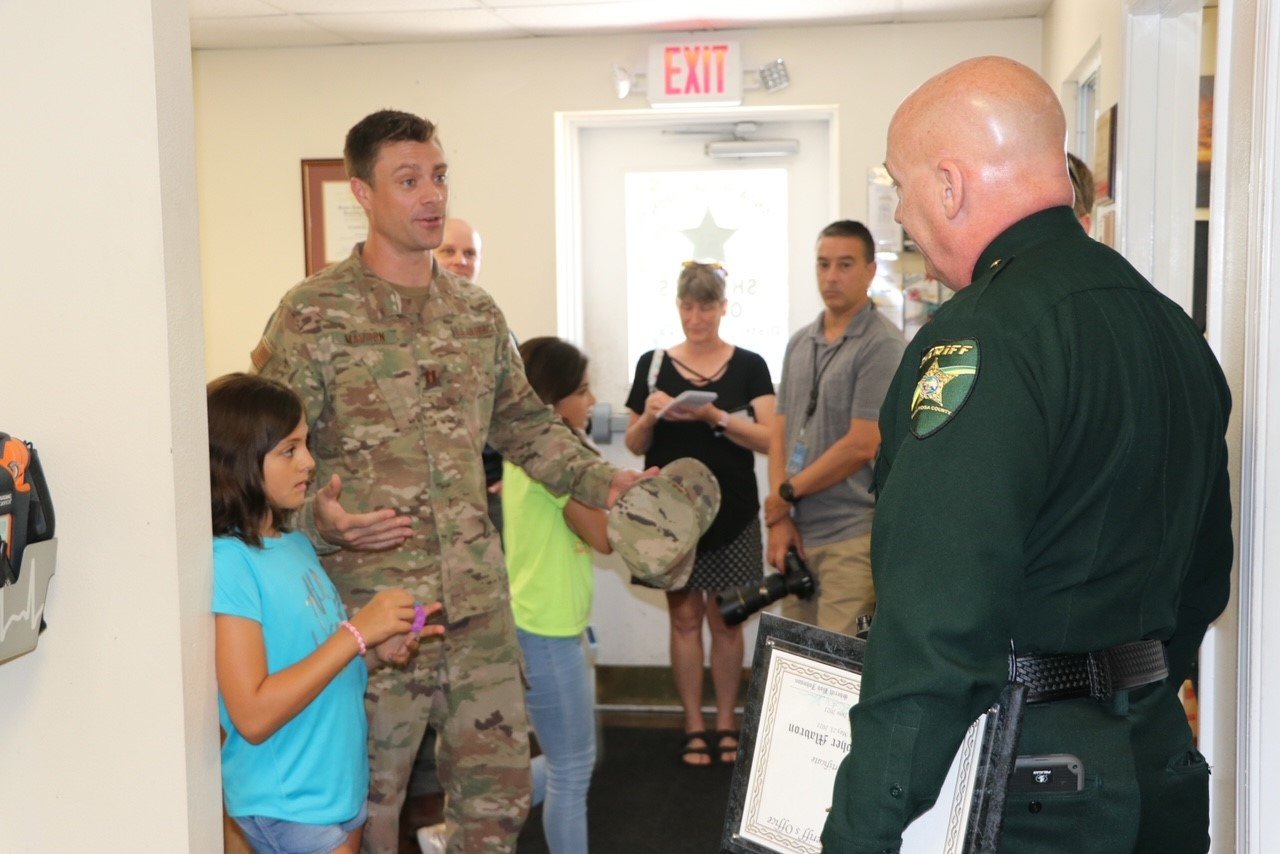 Mavron had recently attended a CPR class through a local fire department as a part of his job as a fitness coach at a local gym. His first thought was that the baby had choked on something, and he attempted infant Heimlich maneuvers, which didn't work. His wife, Pilar, stayed on the phone with 911.
Mavron asked the baby's mother whether the baby was choking on something. When she said no, he started the CPR he had just learned.
Mavron's wife was still on the phone with the 911 dispatcher, so she put him on speakerphone. The dispatcher advised Mavron to tilt the baby's head back, which he did while continuing CPR.
After a few more compressions and rescue breaths, the baby girl's eyes weakly opened and she wiggled her arm. But he knew from his CPR class that the little girl wasn't out of danger.
"To be honest, not having a ton of experience, I didn't make much of it," Mavron said. "We'd gone a couple of minutes without any responsiveness, no breathing, nothing. And then just a — it felt like a good sign, but I knew we weren't in the clear yet."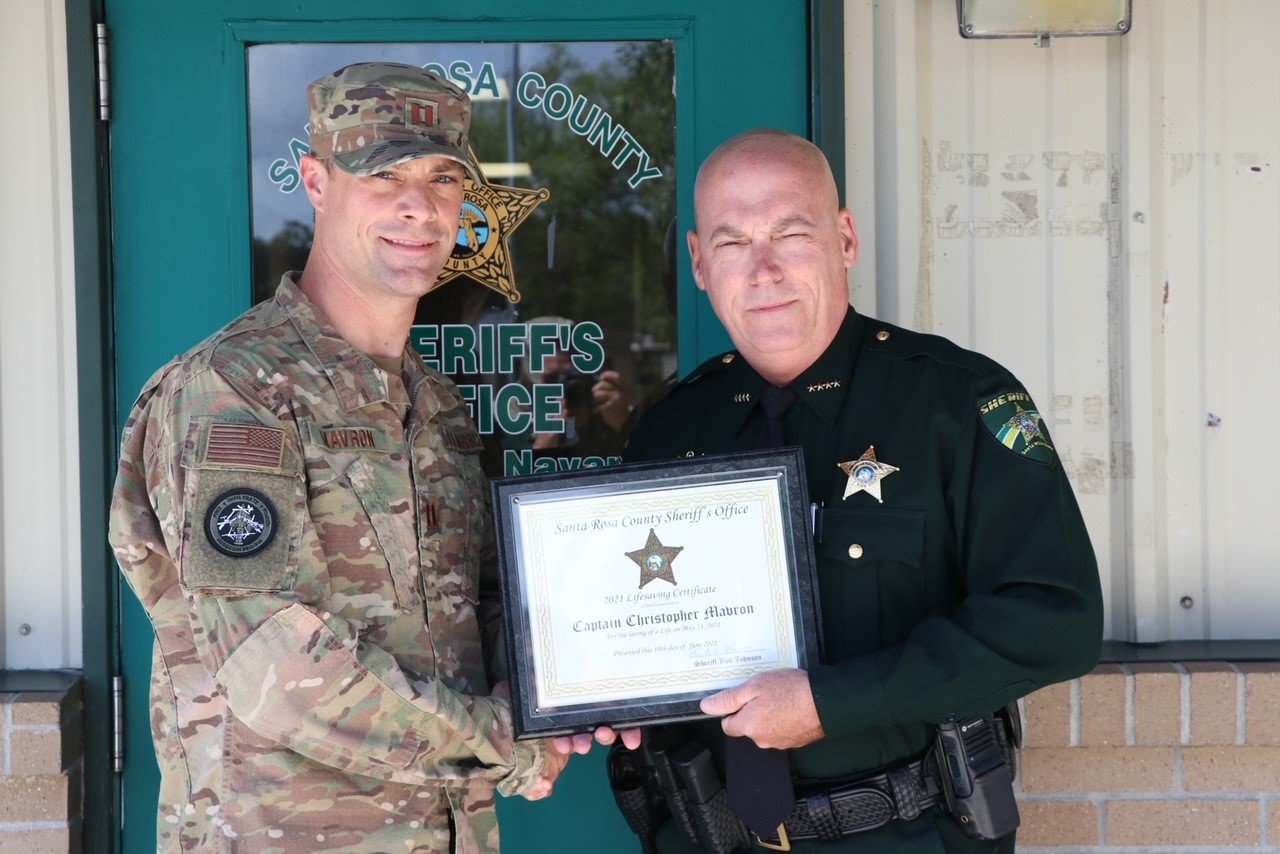 He was so focused on the girl that when an ambulance arrived, he almost didn't notice. The paramedics whisked the baby and the mom to the hospital.
Though his mind was racing from the experience, he headed to the woman's home to check in on her other kids until their father could get home from work. Eventually, he got word: The baby would survive.
Later, home with his own kids, the sun began to sink. He thought back to reviving the baby and how intense those moments had been.
"It felt like an hour, but it was only a couple of minutes," Mavron recalled.
The Santa Rosa County Sheriff's Office presented Mavron with an award on June 10. Mavron still looks back on the moment without fully understanding it.
"I'm sensitive to it, but to be honest, I don't recall exactly what I was thinking, but I somehow managed to stay objective through the whole thing," Mavron said. "I hear it's a lot harder when it's your kid, and in this case, it wasn't, but it didn't really sink in until afterward, to be honest.
"In talking to the deputies afterward, they were not surprised that my wife and I did what we did but were very steadfast in saying that they don't get that a lot — that people tend to hesitate. And I just don't understand how you couldn't [act on something like this]."
Read Next: Fort Hood's Housing Nightmare Spurs Social Media Return Fire