One pilot was killed and two others injured in what the Air Force is calling a "mishap" involving two T-38 trainer aircraft at Laughlin Air Force Base near Del Rio, Texas.
In a release, the Air Force said that two T-38s had had a mishap at approximately 10 a.m. Friday. Several media outlets reported the mishap occured on a Laughlin runway, though the Air Force did not confirm that.
One of the injured pilots was transported to Val Verde Regional Medical Center in Del Rio, the Air Force said, where the pilot was treated and released. The other is in critical condition and was evacuated by air to Brooke Army Medical Center in San Antonio.
The total number of pilots involved or their status as students or instructors was not known.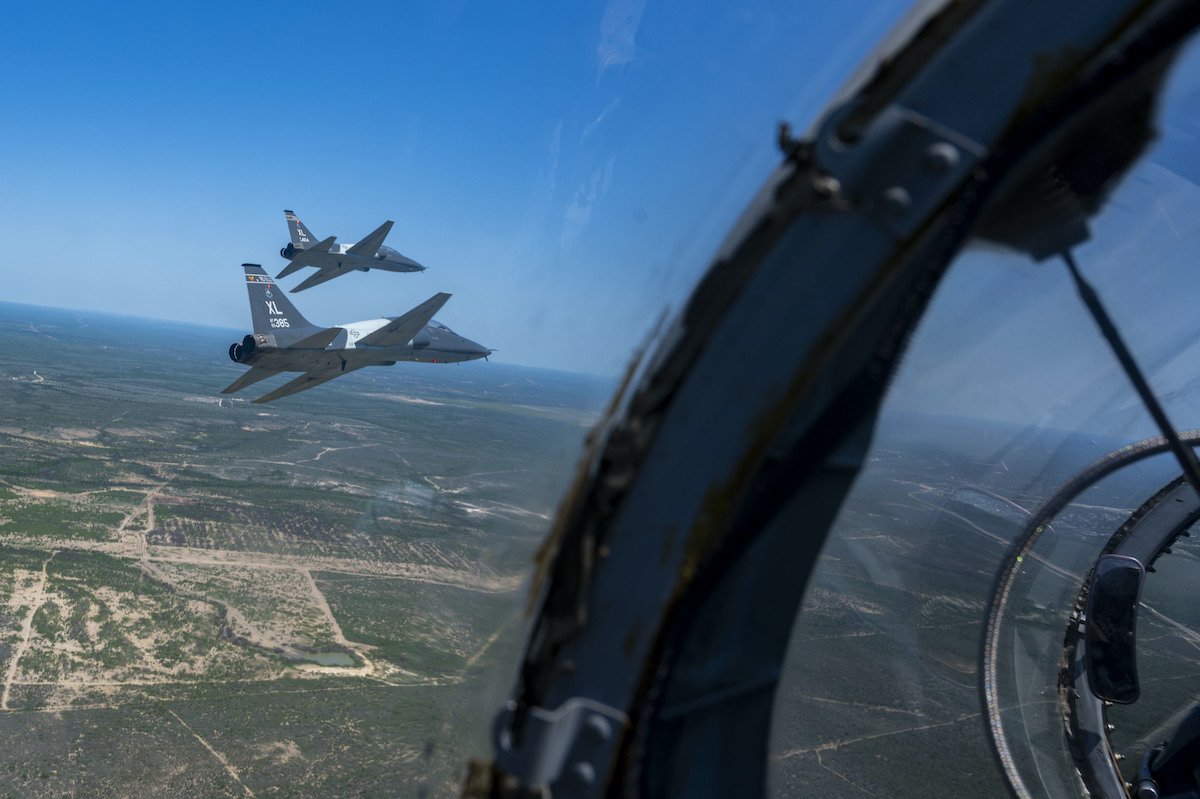 The mishap is the second fatal accident involving a T-38 this year. In February, an Air Force instructor pilot and Japanese student pilot died in a crash in Alabama.
T-38s, a 1970s-vintage aircraft, are one of the primary training aircraft used by the Air Force to train new pilots. The plane seats two pilots, one in front of the other, typically an instructor and a student pilot. While much pilot training is accomplished in slow, specially designed trainers, T-38s are capable of supersonic speeds and are roughly as maneuverable as modern fight jets. Laughlin is one of several bases that host undergraduate pilot training, the initial flight training all Air Force pilots undergo.
"Losing teammates is unbelievably painful and it is with a heavy heart I express my sincere condolences," said Col. Craig Prather, 47th Flying Training Wing commander. "Our hearts, thoughts, and prayers are with our pilots involved in this mishap and their families." The names of all the pilots involved are being withheld until 24 hours after the next of kin notification has been made. An investigation into the mishap is still ongoing.
Read Next: