Two Air Force staff sergeants are accused of stealing thousands of rounds of ammo from Fairchild Air Force Base in Washington. The alleged crime was uncovered after the FBI started investigating one of the airmen in connection with racist and anti-government posts on social media.
John I. Sanger and Eric Eagleton were charged with conspiring to steal government property in a criminal complaint unsealed Tuesday, April 26, in federal court. Both men are accused of stealing ammunition for personal use at a shooting range, but the scheme only came to light when an FBI task force caught wind of alleged violent and racist posts by Sanger on social media.
The Inland Northwest Joint Terrorism Task Force began investigating Sanger in August 2021 after he was allegedly tied to social media accounts in which he made anti-government statements and discussed committing acts of violence to further his political agenda in the months between the 2020 presidential election and the storming of the US capitol on Jan. 6, 2021, according to an affidavit. The unspecified social media platform deactivated the accounts and reported the comments to the FBI.
"I think the capital (sic) needs to be seized… No trial or chance to escape," Sanger allegedly wrote on Dec. 2, 2020. Four days later, investigators say he called for the seizure of the US Capitol, writing, "They defrauded our election system and our still getting away with it. That means this system has run it's (sic) course. People have to die."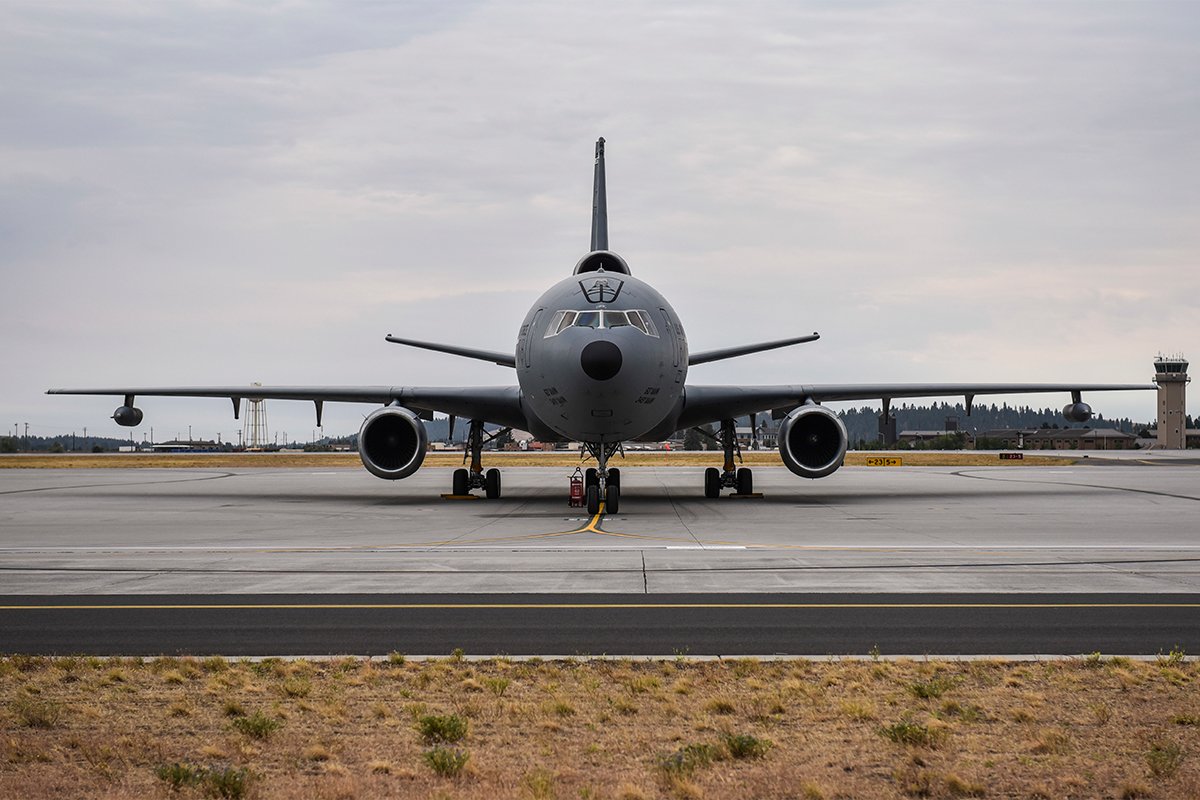 An undercover agent from the Air Force's Office of Special Investigations started corresponding with Sanger, who allegedly expressed beliefs that Jews and African Americans were to blame for the United States' woes, according to court documents. Sanger also allegedly told the agent he was actively trying to form a local cell of like-minded individuals, the affidavit states.
In September 2021, the undercover agent met with Sanger and other individuals in downtown Spokane, where the group discussed Sanger's dislike of minorities and opposition to vaccines, court records allege.
Then, in March 2022, prosecutors claim Sanger told the undercover agent he had recently met an airman assigned to the 92nd Security Forces Squadron Combat Army Training Management (CATM) section. Sanger said several CATM members regularly stole "up to 3,000 rounds in a day" of ammunition and that he had been invited to join them on March 12 at the Fishtrap Lake shooting range, court documents allege.
Investigators say Sanger invited the undercover agent to tag along, and the agent reported observing both Sanger and Eagleton shooting ammunition from cans that looked like those used for combat arms training. The lot numbers on the cans matched those of ammunition cans that had been recorded as being expended and disposed of on base. Eagleton also allegedly told the undercover agent that he regularly stole up to 3,000 rounds in a day, dividing the stolen ammo between members of the CATM section.
Later that month, Sanger allegedly texted the undercover agent, stating that he planned to meet Eagleton to receive more stolen ammunition from Fairchild AFB. According to court documents, the text messages between Sanger and the agent (identified as U/C) included the following:
Sanger: "Eagle can hook us up with some rounds. Dude's awesome."

U/C: "Really? How much does he want for them?"

Sanger: "Nothing. It's stolen."

U/C: "Seriously? Bro that's awesome. Think we can get them before Saturday's range day?"

Sanger: "Yeah he's solid man. I'm gonna get the ammo tomorrow."
Agents allegedly watched Eagleton and Sanger meet in a casino parking lot the next day, and Eagleton handed over a green ammunition can full of 5.56 mm rounds.
Sanger and Eagleton were arrested this week and charged with conspiracy to commit theft of government property and possession of stolen ammunition. Several other airmen and civilians are named in court documents but do not appear to be facing federal charges as of Thursday. Eagleton's attorney David Miller told Coffee or Die Magazine that his client is presumed innocent under the law.
The Air Force told local news outlets in a statement that the branch "does not tolerate extremists" in its ranks and is fully cooperating with the Department of Justice.
Read Next: