Agents with the Air Force's Office of Special Investigations got to learn crime scene documentation skills recently at one of the most recognizable Western movie sets around. Last month, OSI officers from Davis-Monthan Air Force Base, just outside Tucson, Arizona, went to Mescal Movie Set, where the majority of the iconic 1993 Western Tombstone was filmed.
Forensic science consultants from the 12th Field Investigations Squadron at Buckley AFB, Colorado, re-created the murder scenes of town marshal Fred White and Morgan Earp from Tombstone, using the same buildings from the film and period clothing, weapons, and other movie props. Training focused on crime scene documentation such as photography, sketching the scene, and locating and collecting evidence — an Old West-style revolver in this case.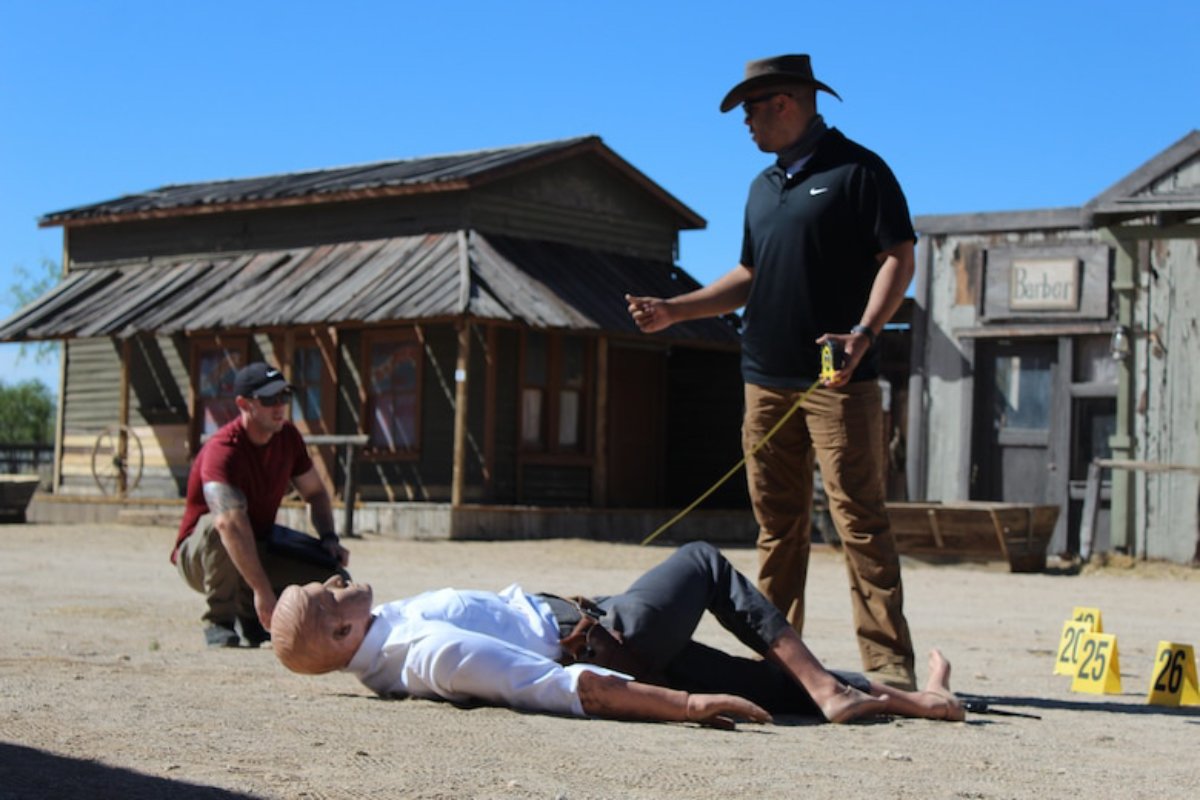 Lt. Col. Special Agent John Hoffmann, commander of Davis-Monthan's OSI Detachment 217, conceived the hands-on training idea while he and his wife were watching a show at the Gunfight Palace in Tombstone, Arizona, which looked like an Old West saloon.
"I thought it would be interesting to use a set like that to do crime scene training" for the forensic consultants, Hoffmann said in a news release. "I wanted to make the training interesting by incorporating some of the local history as the backdrop, instead of the usual dorm room or day room."
Mescal was his Huckleberry.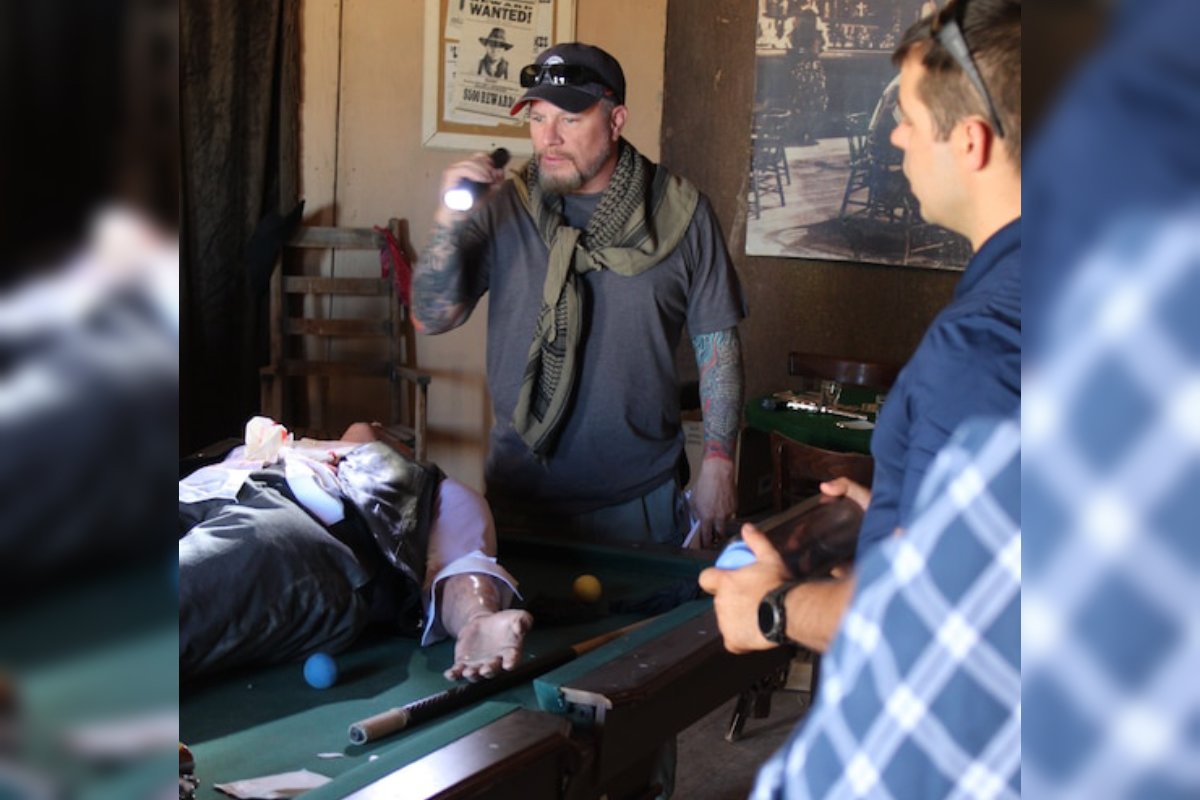 The training gave officers the opportunity to work together and enhance their "crime scene investigation skills in a fun, historically-rich environment," said 355th Assistant Staff Judge Advocate Capt. Jordan Grande. Including judge advocate and security forces members in OSI's training also allowed the different teams to practice investigating criminal matters as a cohesive unit.
OSI is considering using the set again for future training. Volunteers have been restoring Mescal in hopes of soon offering guided tours for the public.
Read Next: 'The Devil's in the Details' — Former Green Beret's Marketing Company Is Operator AF