After the military's first "soft" deadline for the COVID-19 vaccination, Air Force officials said 96.2% of the active-duty force had received at least a first dose. But that number leaves roughly 12,800 members who have now missed a key cutoff for the service's hard deadline of Nov. 2.
With a mandatory two-week waiting period after any final vaccine dose, Tuesday, Oct. 19, was the last day a service member could receive a shot and still be on track to be "fully vaccinated" by Nov. 2.
In a release Wednesday, Secretary of the Air Force Frank Kendall did not mince words. "To those yet to get vaccinated, the order is clear: You have a responsibility to take action now, protect our nation and those we love, or be held accountable for failing to do so," Kendall said in a department press release Wednesday.
In the video below, an unidentified service member holds up a protest sign as he receives a shot. The US Army seal is on the rear wall. Video posted to the Air Force amn/nco/snco Facebook group.
However, the Wednesday press release with Kendall's remarks did not mention waiting periods, and Kendall is quoted specifically noting that punishment may be in order for those who "refused to obtain a qualifying vaccine by Nov. 2."
Secretary of Defense Lloyd Austin announced on Aug. 24 a mandate for all members of the military to receive a COVID-19 vaccination. That announcement came one day after the FDA approved Pfizer's Comirnaty vaccine for general use in those 16 and older. Service members can also choose to receive the two-shot Moderna vaccine or the single-shot Johnson & Johnson vaccine.
The Air Force has already discharged 40 recruits from basic training who refused the vaccine. Those recruits received an "Entry Level Separation," which is outside of the normal range of discharges received by active-duty personnel. It's still unclear what kind of discharge service members can expect if they remain unvaccinated. Service discharges include honorable, general, less than honorable, bad conduct, and dishonorable. Air Force policy has so far maintained that commanders directly above discharged members would have the final say on vaccine-related punishments and discharge details.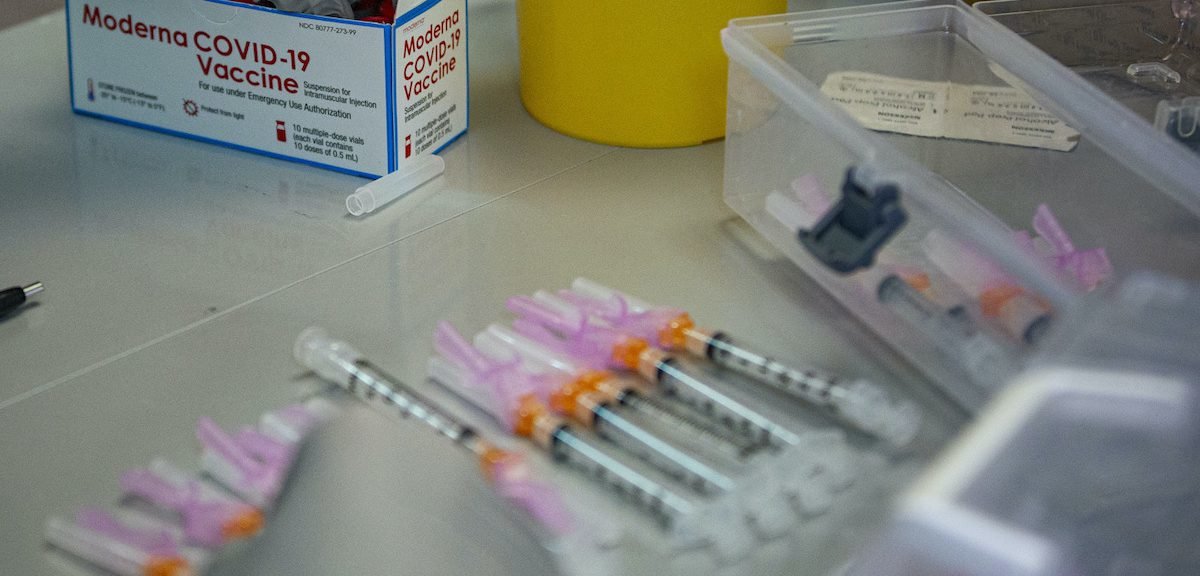 Wednesday's memo notes that "commanders will coordinate initial disposition with the first O-6 with special court-martial convening authority in the service members' chain of command, and should consult with their servicing Staff Judge Advocate for additional guidance on vaccination non-compliance."
Civilian employees of the Air Force are also required to receive vaccination under the federal employee mandate ordered by President Joe Biden on Sept. 9. These employees must be fully vaccinated by Nov. 22, and civilian contractors must be fully vaccinated by Dec. 8.
The Pentagon announced on Oct. 18 that civilian employees who have not been vaccinated by the deadline and who are not awaiting a decision on an exemption will face five days of education and counseling, 14 days of unpaid suspension, and if they continue to refuse vaccination, termination for failing to follow a direct order.
"This is about readiness and ensuring our Airmen and Guardians are healthy and ready to defend the Nation," Under Secretary of the Air Force Gina Ortiz Jones said. There have been more than 43,000 cases of COVID-19 in the Air Force to date, including 6 deaths.
Read Next: