The Air Force says 800 airmen have flatly refused the COVID-19 vaccine and now face administrative punishment. Just under 5,000 more have applied for a religious exemption, though the Air Force says none have so far been granted. Overall, 8,486 airmen remained unvaccinated yesterday as the service's vaccine deadline passed, or about 3% of the combined active-duty force for the Space Force and Air Force.
The Air Force's Tuesday, Nov. 2, deadline was the earliest among any military branch. The Navy and Marine Corps said earlier this week that they have also not granted any religious exemptions to the vaccine. The Navy and Marine Corps deadline is Nov. 28, and the Army's is Dec. 15. Reserve and Guard components are later.
According to final numbers released Wednesday by the Air Force, the service has granted 1,634 medical exemptions and 232 administrative exemptions (primarily for troops who are in the process of retiring or separating). Another 4,933 exemption requests are classified as "in progress." All troops from all five services are not required to receive the vaccine if they have a pending exemption request.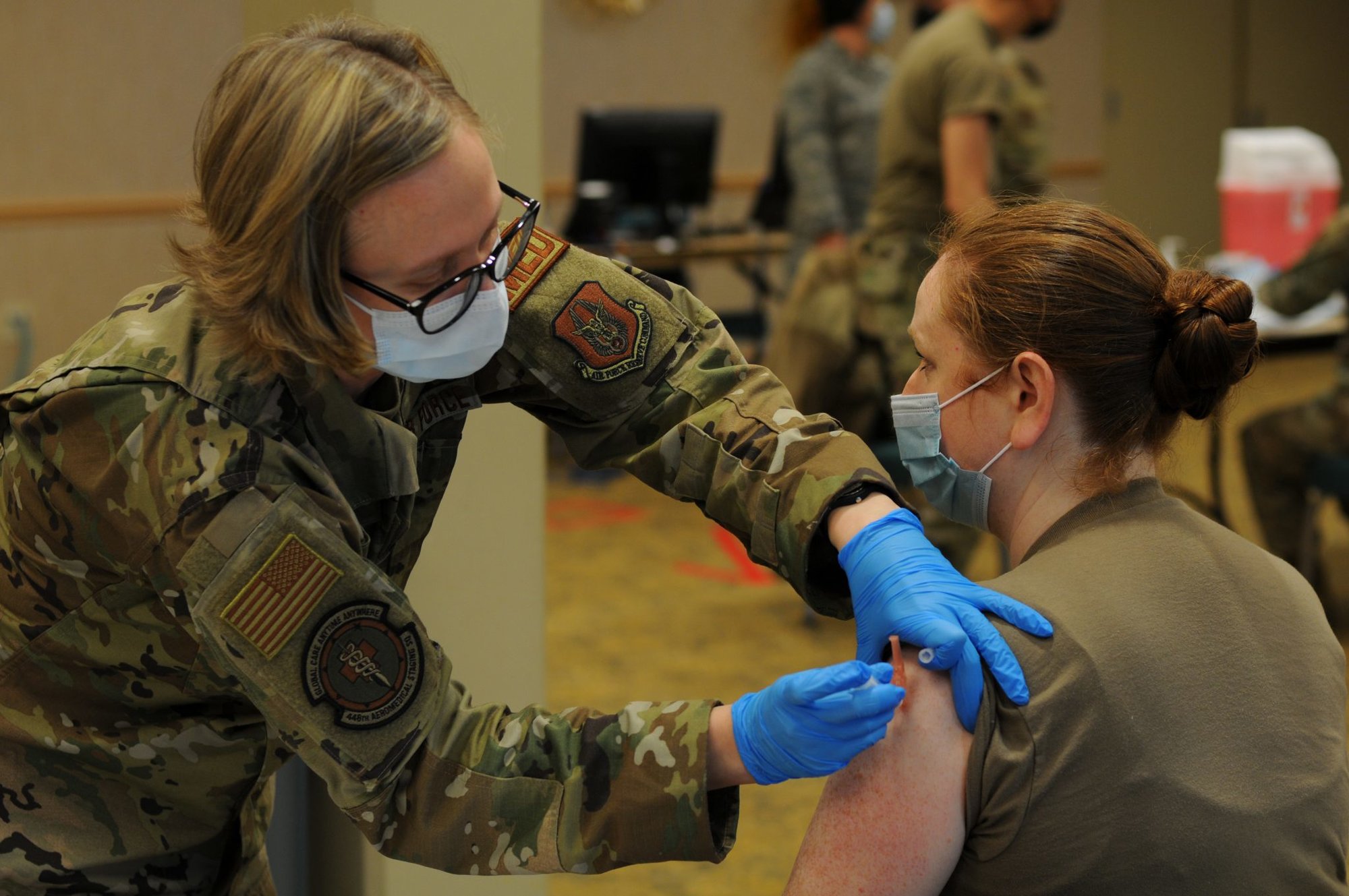 Another 2,753 were classified as "not started," a category not defined in an official press release.
In all, 96.9% of the active-duty Air Force was at least partially vaccinated by Nov. 2.
"I am incredibly proud of our Airmen for coming together and getting vaccinated," Chief Master Sgt. of the Air Force JoAnne S. Bass said in the release. "This is about readiness and ensuring our Air Force can continue to defend the homeland."
These numbers do not include any civilian employees of the Air Force, who are also subject to the vaccine mandate. The deadline for civilian employees is Nov. 22.
Read Next: Pentagon Urges 'Compassion and Understanding' as Air Force Hits Vaccine Deadline