Following a slow start processing the thousands of religious exemption requests it received for the COVID-19 vaccine mandate, the Air Force has started moving through them at top speed — with very consistent results.
The Air Force has processed and denied 2,130 requests as of Wednesday, Dec. 22. There are currently another 8,636 requests pending.
Each airman who requested an exemption has five days after his request is denied to either begin a COVID-19 vaccine regimen or submit an appeal. So far, fewer than 300 airmen have appealed their denial. Of those, 135 have been denied and another 152 are still being processed.
Air Force policy calls for administrators to make a decision on exemptions within 30 business days, but the branch has struggled to process requests within that timeframe. In early November, an Air Force Magazine story revealed the branch had reported processing only 20 requests in the first week after the vaccine deadline. Air Force spokeswoman Ann Stefanek told the publication that the force was taken aback by how many requests for religious exemptions were made.
"When the process was originally established, they're thinking they're getting one or two … they weren't anticipating thousands of people," Stefanek said.
On Dec. 14, the Air Force announced it had discharged 27 airmen for refusing the vaccine. No further updates on separations have been released since then.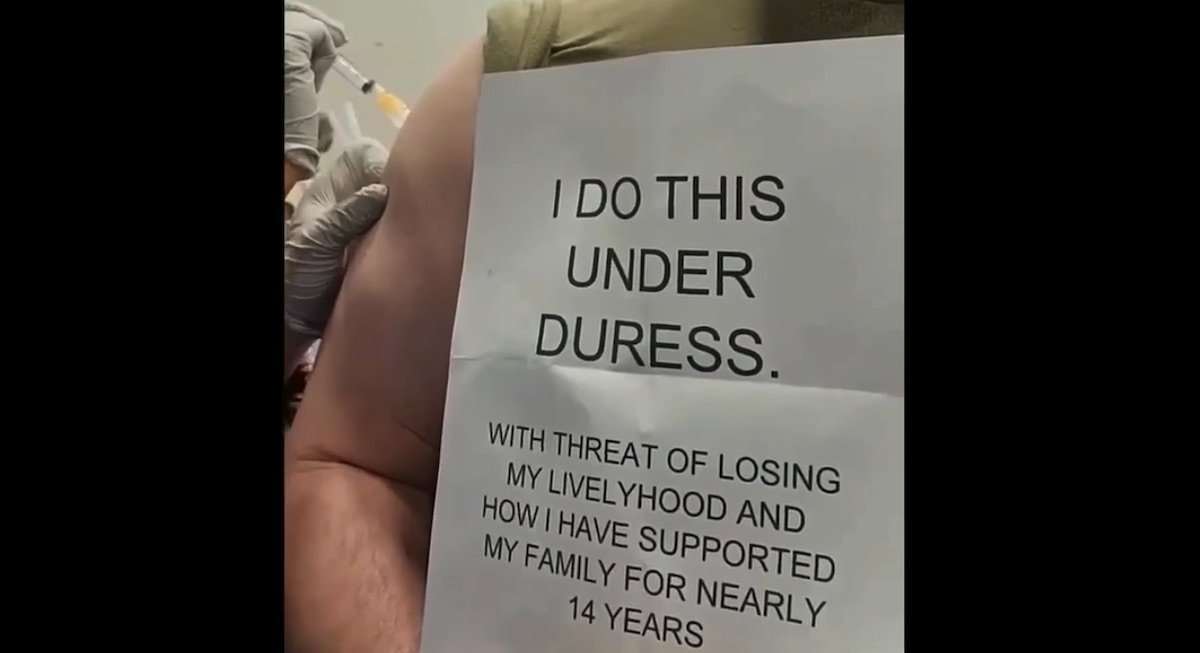 Meanwhile, 169 Marines have been separated from the service for refusing vaccination as of Wednesday, an increase of 66 from the previous week. In a press release Thursday, the Marine Corps announced it had received 3,192 requests for religious accommodations and had processed 3,080 of them. No requests were approved. Of active-duty Marines, 95% are at least partially vaccinated.
The Navy has not yet released information about discharging any sailors for refusing the vaccine, but as of Wednesday, the service had received 2,844 religious accommodation requests and approved zero.
Earlier this week, a group of 47 lawmakers, including nine senators and 38 representatives, filed an amicus brief in a lawsuit on behalf of nearly three dozen Navy SEALs and other Naval Special Warfare personnel who claim the Pentagon's vaccine mandate violates the First Amendment as well as federal law and its own regulations.
"Every year, young men and women of faith across this country bravely choose to join our nation's fighting forces," the amicus brief reads. "They do so believing that they may simultaneously serve their country and their God. This mandate, however, sends a strong signal to these young men and women that they must choose between their faith and their desire to protect America because the military will not reasonably accommodate their sincerely held religious beliefs."
The Army has yet to release an update on its vaccine numbers since the service's Dec. 15 vaccine deadline. At that point, 98% of the Army's active-duty force had received at least one dose of the vaccine. The Army also has not granted any exemptions on religious grounds, but so far, it has relieved six active-duty leaders, including two battalion commanders, from their leadership positions for refusing the vaccine.
Read Next: