Dozens of Alaska Air National Guardsmen with the 176th Civil Engineer Squadron and other 176th Wing units helped build houses for Cherokee Nation veterans in Tahlequah, Oklahoma, as part of the Department of Defense's Innovative Readiness Training program.
The Cherokee Veterans Housing Initiative is a three-year collaboration between the IRT program and the Cherokee Nation for constructing single-family homes and supporting infrastructure for eligible veterans and their families.
Oklahoma Air National Guardsmen broke ground in April on a 30-acre lot. Then, for two weeks at the end of May, 38 Alaska Guardsmen dug trenches, poured concrete foundations, and finished the rough framing and roofing for one entire house, according to the Alaska National Guard.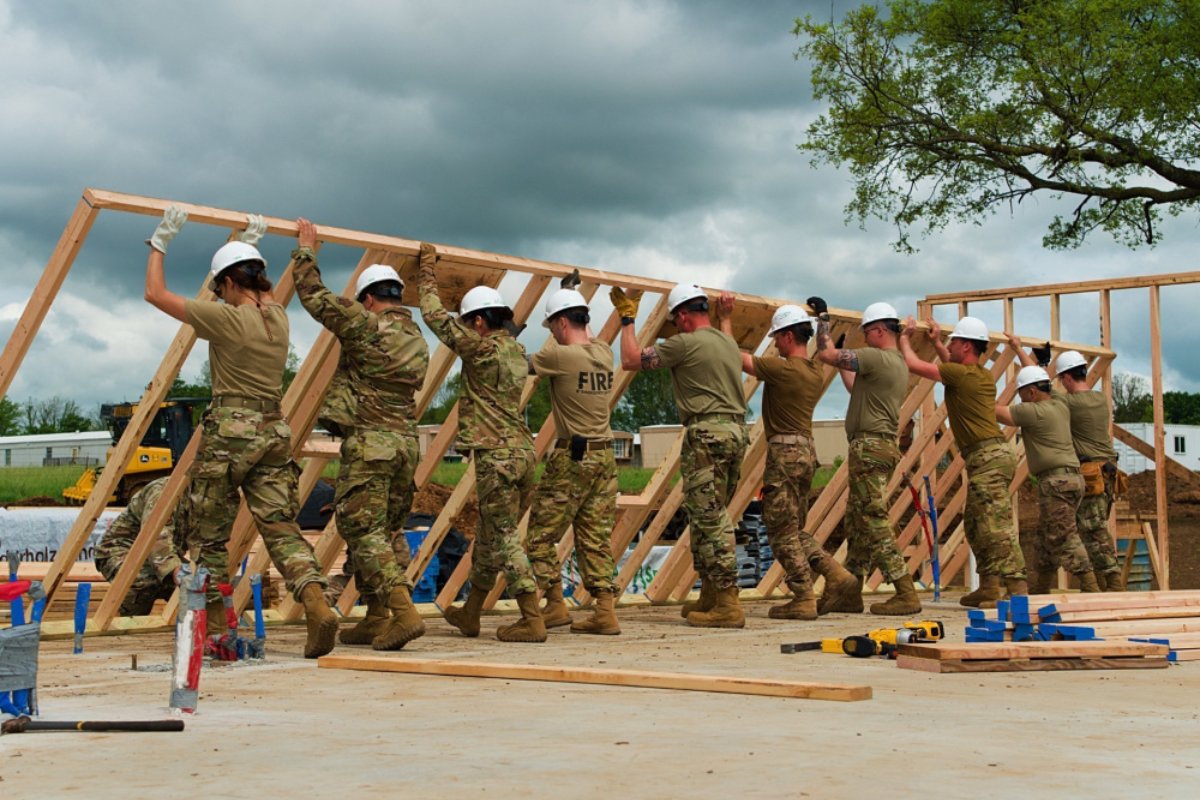 In peacetime, the 176th Civil Engineer Squadron maintains base facilities and infrastructure and coordinates with civilian contractors. The IRT program offers hands-on training, giving joint military units a chance to improve their deployment readiness and cross-train among the Air Force Specialty Codes.
"We are taking back some residential building skills and much-needed concrete pour and finish experience," said Senior Master Sgt. Michael Keegan, a senior enlisted leader for the 176th CES.
Guardsmen and reservists from the Marines, Army, Navy, and Air Force will pick up where the 176th Wing left off and finish 21 new homes for Cherokee veterans.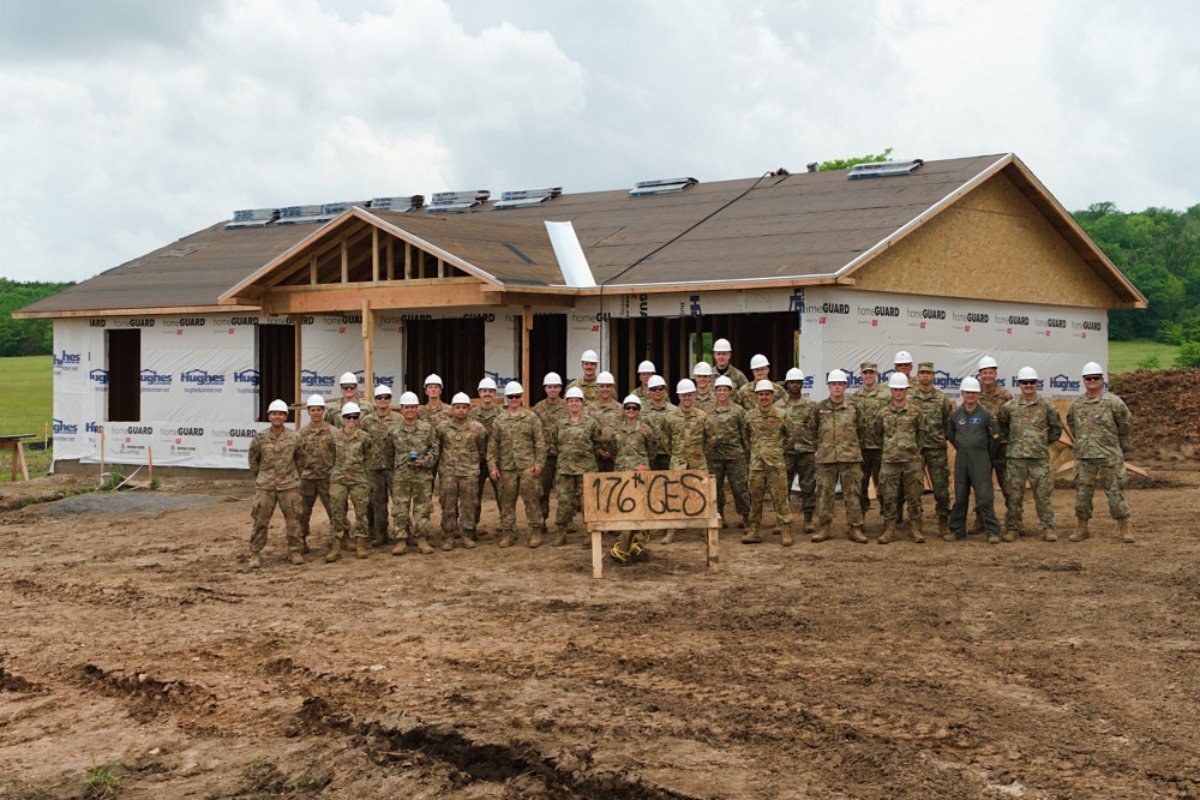 Master Sgt. Ferdinand Torralba said the Guardsmen had been happy to give back to the community in a unique way.
"A family will be residing in the homes we built for many years to come," Torralba said. "Additionally, knowing it will be a disabled-veteran family provides a sense of honor as we are giving back to one of our fellow U.S. Armed Forces members for their service."
The new housing project will be named in honor of the late Cherokee Nation Tribal Councilor Mige Glory, who served as an Army clerk for the 122nd Evacuation Hospital in Fort Sam Houston, Texas.
Read Next: How the 1st American To Summit Everest Trained Special Forces and Grew REI