Every May, on the second Sunday of the month, the United States celebrates mothers. But especially notable are mothers who accomplish a balancing act that few among the national population can imagine — serving in the military while also acting as the primary caregiver to their children. As a single mother for most of her children's youth, U.S. Army Colonel Candice Frost knows this struggle intimately.
"I like to compare it to surfing," Frost said. "There are sweet points where you maintain the ability to stay on your board. But at the end of the day, the waves are always going to continue to roll, and how you ride that wave is dependent upon what you're paying attention to. It's not leveling off, it's just understanding the situation you're in and adapting."
Like most Army personnel, Frost has lived across the country and around the world in her 21 years of service. But her most notable post was Fort Bragg, North Carolina, where she made history by becoming the first woman to be assigned to an infantry brigade in the 82nd Airborne.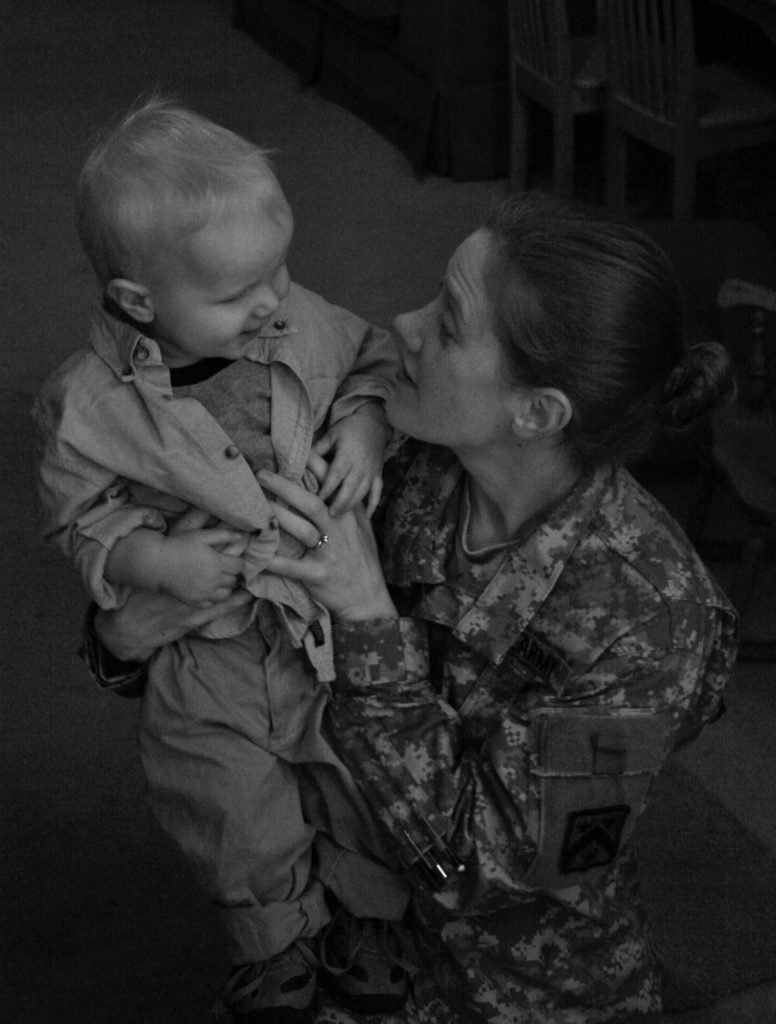 Although Frost has received many accolades over the years for this accomplishment, "it's a chapter in my book at this point," she said. "It's not as defining as it once was. But that chapter has interwoven itself amongst my entire military career."
The daughter of two teachers from Muscatine, Iowa, Frost began her time in the military at West Point Military Academy. Going to West Point was itself a leap of faith, as she did not come from a military background. "I had never seen a war movie before I got to West Point," Frost laughed. "'Top Gun'? What are you talking about?"
Her adjustment to the rigid rules in place for different genders at the military academy was tough. "That was definitely a shock, having grown up with a mother that told me all the time you can do anything you want to and then going to a school that went, 'Nah. You can't. You can't do these certain branches or go down these paths.'" So Frost found a way, like many other women who wanted to see action before infantry was an option, to a career that would let her attach to a combat brigade.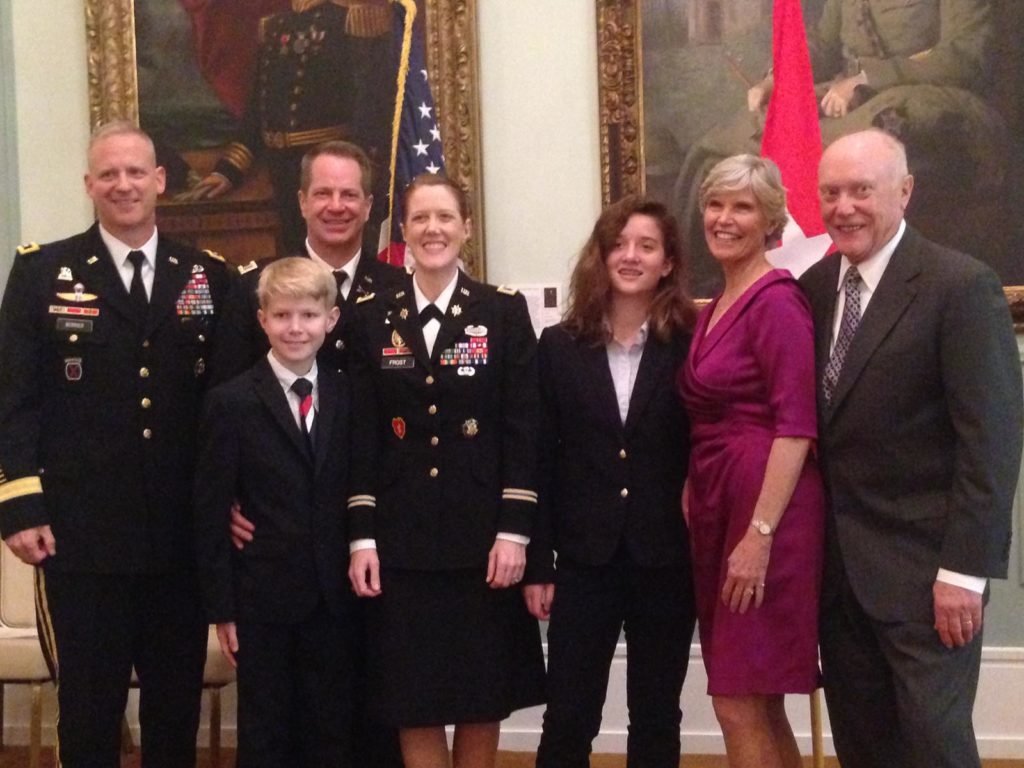 An assistant intelligence officer at the time, Frost was in all practical terms a true member of the Airborne brigade. "Although I couldn't wear the branch crest, I still participated in everything they did — and loved it, absolutely loved it," Frost said.
According to Frost, the feeling of jumping out of a plane was addictive. "It is one of those great analogies to completely overcoming any fear you have," she said, "any anxiety, anything you've ever had to let go."
Parenting comes with its own set of fears and anxieties. Frost, always a strategic thinker, timed her pregnancies carefully — or so she thought. "I definitely planned out the timing for my daughter," Frost said. "What I didn't account for is that the military often changes its timeline."
She was a military intelligence company commander assigned to a special troops battalion. "I thought my change of command was scheduled for three months after I returned. I got pregnant, three months went by, and they extended my command. I gave birth to my daughter the day after my change of command. That, I recommend to no one."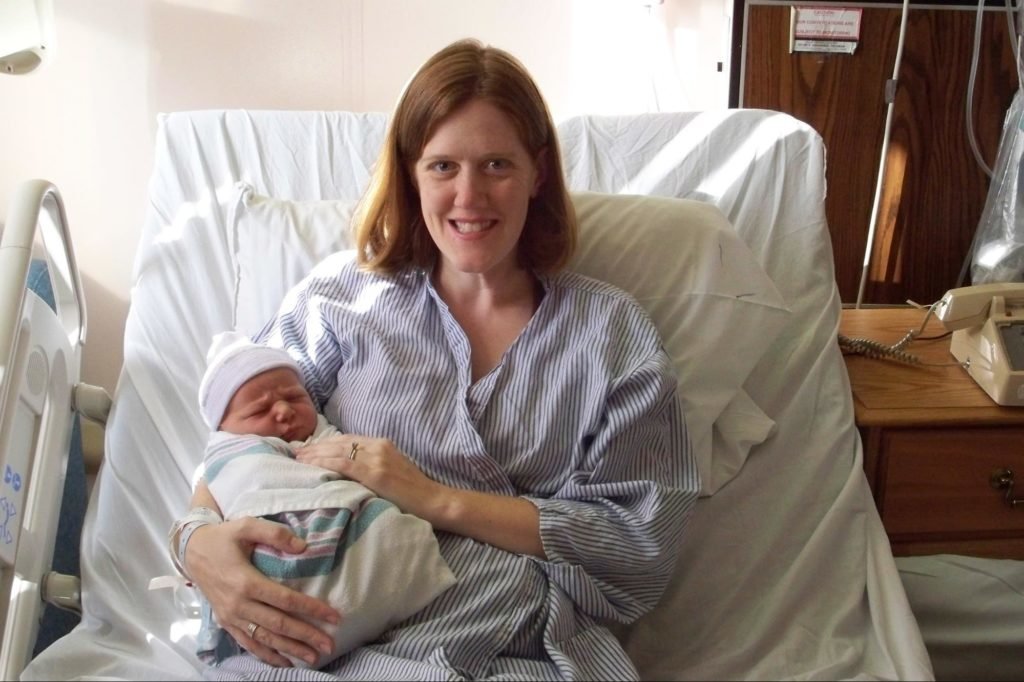 Her second pregnancy was much easier. At a new posting in Hawaii, "it felt very welcoming to be pregnant; it didn't feel as if it were a burden but more of a joyous celebration. So I've had both experiences, and I can say that when your chain of command supports you as a working mom, it's completely different. It really made me fall in love with the military again."
Her first deployment as a parent was to Afghanistan; her daughter was 4 years old and her son was 2. "The first night I cried myself into my pillow to fall asleep," Frost admitted. "That was the hardest thing I had ever done in my life. Got there, put on a good face, soldiered on, but it was incredibly rough that first night."
But her whole mood changed a few days later when she rediscovered the simple joy that so many mothers give up: "I got to sleep!" Frost said. "I hadn't slept in like five years — a whole night! I was like, oh my god, I'm a whole new person!"
That deployment was notable not just for her ability to actually get a full night's sleep but for what she accomplished doing counternarcotics work along the Afghan/Pakistan border. "I felt incredibly impactful, did work that I had always wanted to do," she said. "I was on a meaningful and significant team of leaders."
At the same time, that clarity of purpose allowed her to realize that her marriage was over, and when she returned home, she filed for divorce. Now, she was a single mom — "a single mom as an operations officer with a 5-year-old and a 3-year-old," she clarified.
"I didn't take care of myself very well. I gave and gave and gave. It took me a while to kind of pull the throttle back and say, 'How can I continue to serve my country?' But also at the same time understanding what's the biggest priority in my life, and that's raising these children," Frost said.
But she found a way to roll with the waves: "Life, limb, or eyesight: if it's not one of those, please let me have this time with my family because this is all they get."
Frost has remarried, and her oldest child is now 13. "It's awesome," she said. "She's becoming her own person. It's fun to see. But it's also like, OK, who's the alpha here? Gotta make sure you understand that."
Frost is proud of the new standards she helped pave the way for, but being the vanguard wasn't easy. She said many women in her generation were wary of the 'me too' movement and what it meant for the future.
"OK, we did these great wonderful things, but what are we doing now so we don't retrograde back to the kind of environment that so many women fought to wade through?" she said.
Frost hopes to serve as a mentor for young women, proving that you can persevere through roadblocks and reach the highest heights. She also stands as an example for mothers — service members or not — who strive to find that elusive life/work balance.