The Department of Defense plans to withdraw thousands of US troops from Afghanistan and Iraq by Jan. 15, five days before President-elect Joe Biden is due to take office. When acting Defense Secretary Christopher Miller announced the move during remarks at the Pentagon on Wednesday, he said the parallel drawdowns mark an end to the "generational war" against terrorism that began in the wake of the Sept. 11, 2001, attacks.
"With the blessings of Providence in the coming year, we will finish this generational war and bring our men and women home," Miller said, announcing the drawdown. "We will protect our children from the heavy burden and toll of perpetual war."
Thus, the Pentagon is looking to wind down America's war efforts in Iraq and Afghanistan. However, al Qaeda, the terrorist group responsible for 9/11, is far from defeated. In fact, in addition to broadening the geographical scope of its global franchise, al Qaeda has been deepening its ties with the Afghan Taliban this year, once more increasing its sway within the perennially war-torn country.
"All the old [al Qaeda] networks are still working and viable," Veryan Khan, president and CEO of the Terrorism Research & Analysis Consortium, told Coffee or Die Magazine in response to unverified reports circulating in the Middle East that Ayman al-Zawahri, the leader of al Qaeda since the 2011 death of Usama Bin Laden, reportedly died of natural causes one month ago.
"Really successful [al Qaeda] franchises like [Jama'at Nasr al-Islam wal Muslimin] in the Sahel and al-Shabab in Somalia will go on undeterred by his death," Khan said. "Additionally, Zawahri was uninspiring and cautious — we all should be prepared that a new leader perhaps will wake the sleeping dragon."
The announcement of the US drawdowns in Afghanistan and Iraq came just eight days after Miller stepped into his post, after President Donald Trump fired former Defense Secretary Mark Esper via Twitter. The plan, for now, is for the number of US troops in Afghanistan to reduce from 4,500 to 2,500, and for the US military presence in Iraq to diminish by some 500 personnel, leaving some 2,500 military personnel in that country as well.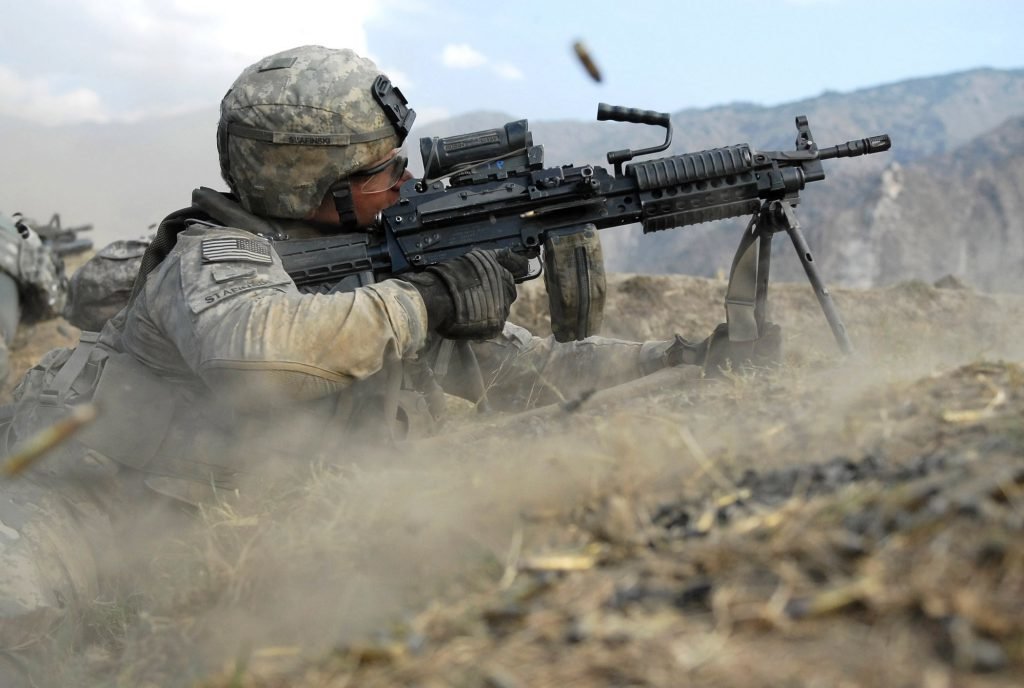 One line of thinking is that a drawdown in Afghanistan could free up US counterterrorism resources to wage a fight that is now more globally dispersed than in the period immediately following the September 2001 terror attacks. Announcing the planned drawdowns in Afghanistan and Iraq, Miller said the US has entered the "next phase of the campaign to defeat terrorists."
Yet, the United Nations Security Council reported in May that senior al Qaeda leaders maintain close ties with the Afghan Taliban, and between 400 to 600 al Qaeda operatives remain in Afghanistan. Moreover, earlier this year the Afghan Taliban and al Qaeda reportedly struck an agreement to continue their cooperation, even as the US was trying to negotiate a peace deal with the Taliban, which would pave the way for an American exit from Afghanistan.
"The Taliban regularly consulted with Al-Qaida during negotiations with the United States and offered guarantees that it would honour their historical ties," the UN Security Council said in a May 27 report, using an alternative spelling for al Qaeda.
"Al-Qaida has reacted positively to the agreement, with statements from its acolytes celebrating it as a victory for the Taliban's cause and thus for global militancy," the UN report said, adding: "Al-Qaida is quietly gaining strength in Afghanistan while continuing to operate with the Taliban under their protection."
America and allies invaded Afghanistan on Oct. 7, 2001, weeks after the 9/11 terrorist attacks. When al Qaeda fell back from Afghanistan in 2002, it regrouped in places such as Syria, Iraq, Yemen, Nigeria, Mali, Libya, and Somalia.
A 2011 US raid in Pakistan killed al Qaeda leader Usama Bin Laden, mastermind of the Sept. 11, 2001, attacks. After Bin Laden's death, the Egyptian-born Zawahri, a surgeon by trade, took over as the terrorist group's leader. As Bin Laden's deputy, Zawahri helped plot the 2001 terrorist attacks as well as the 1998 bombings of the US embassies in Dar es Salaam, Tanzania, and Nairobi, Kenya.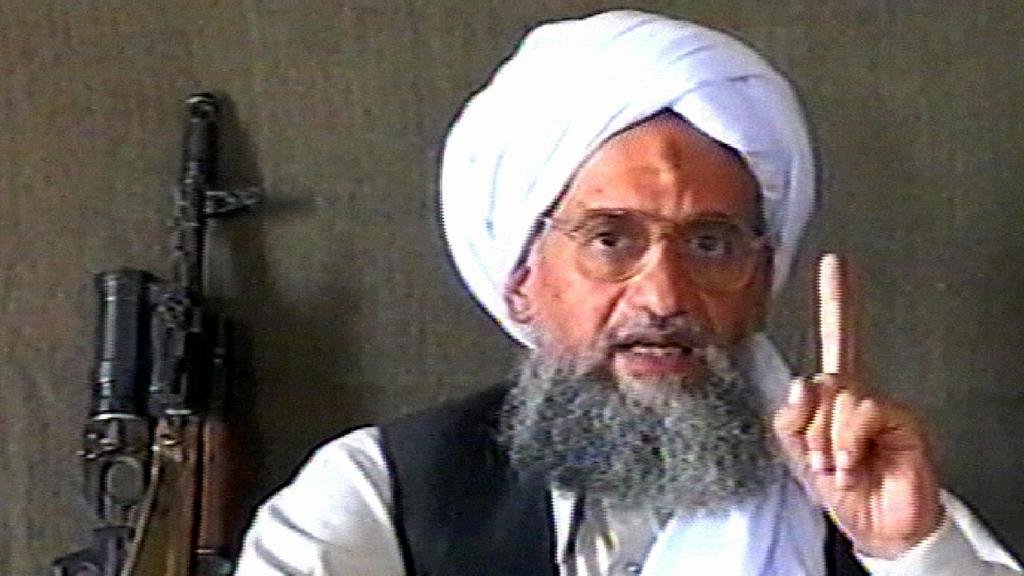 While al Qaeda was overshadowed for years by the rise of ISIS — and its leaders were relegated to the tribal hinterland shadows by constant US military pressure — the terrorist group has slowly clawed its way back to global influence. Especially in the wake of the coalition war effort in Iraq and Syria, which robbed ISIS of its territorial caliphate.
"As the Islamic State stumbled after making initial inroads and then faced popular backlash, Zawahiri-directed al Qaida affiliates presented themselves as a more palatable jihadi alternative," Colin Clarke, an adjunct senior political scientist at the Rand Corp., a US think tank, wrote in a September report, using an alternative spelling of Zawahri. "As part of these efforts, fighters have steadily ingratiated themselves at the local level in parts of Somalia, Syria, and Yemen, as well as in West Africa, in some cases taking the initiative from the Islamic State's affiliates."
Allegedly operating from hidden redoubts in the Afghanistan-Pakistan border area, Zawahri has continued to publish videos urging his followers to carry on their campaign of violence against the US and the West. However, under Zawahri's watch, al Qaeda has not repeated a major attack against the US or the West on par with 9/11. Rather, the group has become more globally dispersed and has faced constant pressure from US counterterrorism operations.
Yet, al Qaeda's future remains in flux. In addition to the possibility of an American withdrawal from Afghanistan, the terrorist group is also reportedly in the midst of a leadership shake-up. The New York Times reported Friday that Abdullah Ahmed Abdullah — the second-in-command of al Qaeda — was killed during a daring assassination in Iran on Aug. 7. That revelation comes amid a spate of unverified reports about Zawahri's death, which have been circulating among terrorism experts.
"Ayman Zawahiri, al-Qaeda leader & Osama bin Laden successor, died a month ago of natural causes in his domicile. The news is making the rounds in close circles," journalist and author Hassan Hassan wrote Friday on Twitter, adding in the tweet that he had "corroborated" his claim with sources close to al Qaeda.
Rita Katz, director of SITE Intelligence Group, noted that while Zawahri's death has not yet been confirmed, al Qaeda does not typically announce the deaths of its leaders "in a timely manner."
"For instance, the group never confirmed the death of Hamza bin Laden. When Adam Gadahn (AKA Azzam the American) died in 2015, it took the group five months to acknowledge his death," Katz wrote in a Friday tweet.
Still, some terrorism experts warn that al Qaeda is neither on the retreat nor fatally weakened — even if Zawahri is, in fact, dead. Rather, some experts believe a crop of younger, more aggressive leaders may be waiting in the wings, ready to rise up and spur a possible resumption of more audacious attacks against Western targets.
"In order to boost his stature, the new leader [of al Qaeda] may seek to conduct a high-profile terrorist attack on the West or otherwise gain attention," Daniel Byman, senior fellow at the Brookings Institution's Center for Middle East Policy, wrote in a Nov. 17 report, analyzing the security repercussions should the reports of Zawahri's death prove true.
"This would help him prove his bona fides and separate the leader from the mass of more local figures who are all vying for recruits and money," Byman wrote.
Zawahri was indicted by the US government for his alleged role in the 1998 bombings of the US embassies in Tanzania and Kenya. The FBI maintains a $25 million reward for information leading to his capture — the highest amount for any terrorist in the world.
Zawahri's deputy, Abdullah, was killed by Israeli operatives in the Iranian capital of Tehran in August, according to the New York Times report on Friday. Abdullah, 58, who went by the nom de guerre Abu Muhammad al-Masri, was a founding member of al Qaeda and first in line to replace Zawahri.
According to the New York Times report, two Israeli assassins on a motorcycle shot and killed Abdullah on Aug. 7, the anniversary of al Qaeda's 1998 bombing of the American embassies in Kenya and Tanzania, which killed 224 people and wounded thousands more. The assassination of Abdullah was reportedly carried out at the request of the United States, The New York Times reported. Prior to his death, the FBI maintained a $10 million reward for information leading to Abdullah's capture.
With Abdullah now dead, it remains unclear who will become next in line to replace Zawahri.
"If true, it could give [al Qaeda Central] a reset," Khan told Coffee or Die Magazine, regarding the possible implications of Zawahri's death.
"Zawahiri's successor will face the dilemma of balancing what many in al Qaida believe is the imperative of transnational terrorism in the West and the costs of U.S. and U.S.-allied counterterrorism efforts," wrote Clarke, the Rand Corp. political scientist. "Many leaders likely perceive a major attack as proving al Qaida's imprimatur as the dominant jihadi movement, in service of bin Laden's grand strategy of baiting and bleeding the United States in challenging confrontations."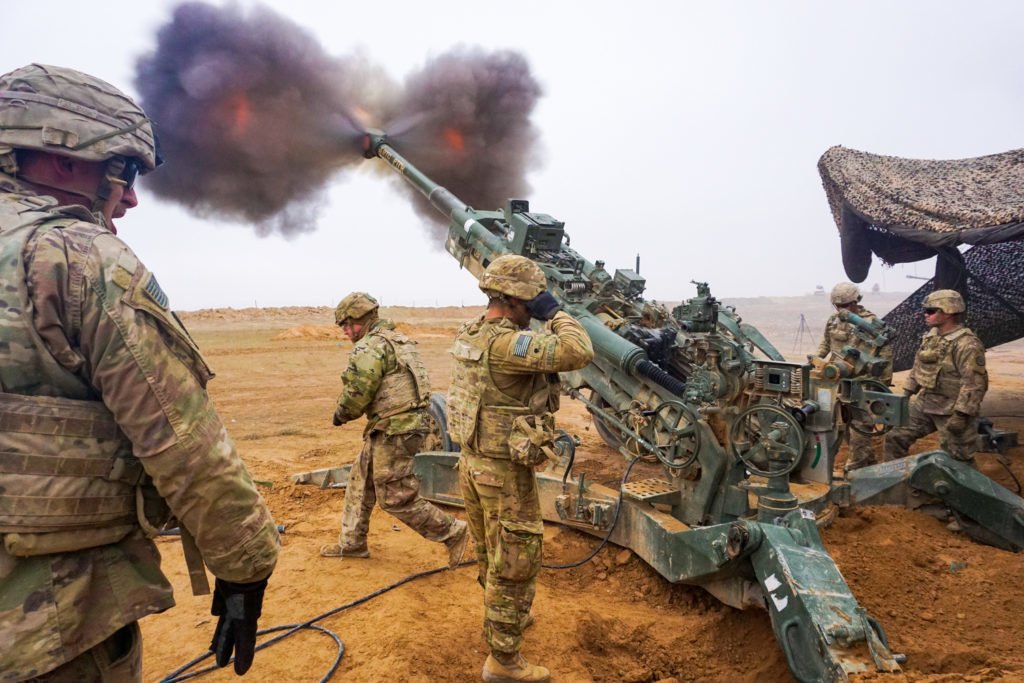 Currently the US is engaged in two combat campaigns against Islamic terrorist groups.
The US mission in Afghanistan is called Operation Freedom's Sentinel — part of NATO's larger Resolute Support mission in the country. Operation Inherent Resolve is the ongoing coalition campaign against ISIS.
Reflecting the globally dispersed nature of the current counterterrorism fight, US casualties in Operation Inherent Resolve have occurred across an expansive list of countries and locations, including: Bahrain, Cyprus, Egypt, Iraq, Israel, Jordan, Kuwait, Lebanon, Qatar, Saudi Arabia, Syria, Turkey, the United Arab Emirates, the Mediterranean Sea, the Persian Gulf, and the Red Sea.
The US originally went to war in Afghanistan with the goals of toppling the Taliban regime and bringing Bin Laden and al Qaeda to justice for the Sept. 11, 2001, attacks. Those objectives morphed over the intervening decades into a counterinsurgency campaign against the Taliban and a broader democracy-building exercise.
The US officially ended its combat mission in Afghanistan in 2014, shifting to a so-called advise-and-assist operation that left Afghans to bear the brunt of fighting the Taliban. The move led to a sharp drop in American casualties.
Today, about 4,500 US troops remain deployed to Afghanistan, providing air support and other types of assistance to Afghan forces. NATO's Resolute Support mission comprises about 16,000 troops from 38 NATO allies and partners, according to the Western alliance's website. Some 3,000 US troops remain in Iraq.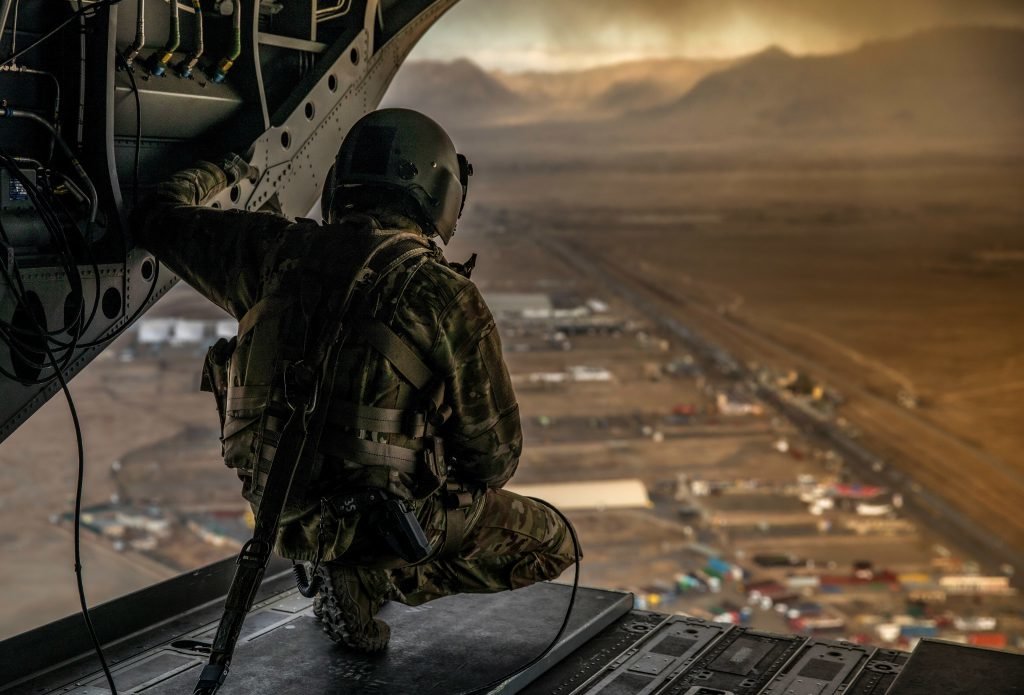 Despite the shifting goal posts for victory in Afghanistan, some Defense Department officials say the US has been successful in achieving its original war aim of denying al Qaeda a sanctuary in the country from which it can plot terrorist attacks against the West.
However, peace talks between Washington and the Taliban have failed to create a durable reduction in hostilities in Afghanistan, and critics of the US drawdown say the Afghan government will collapse under Taliban pressure. Moreover, the UN recently reported that Zawahri made a deal with Afghan Taliban leadership, obtaining their continued support for al Qaeda.
"Despite commitments to the U.S. government as part of the February 2020 Doha peace deal, the Afghan Taliban has neither publicly renounced al Qaida nor taken any discernible action to limit the group's operations in Afghanistan," Clarke, the Rand Corp. political scientist, wrote in September.
ISIS has also expanded its presence in Afghanistan, adding to the violence, experts say. And in Iraq, Iranian-backed Shiite militias have become a powerful extragovernmental force, challenging Baghdad's monopoly on violence.
Thus, opponents of the Pentagon's drawdown plans — including both US lawmakers and NATO senior leaders — claim that the security situations in both countries remain tenuous, providing pathways for terrorist groups to reestablish safe havens on par with what al Qaeda enjoyed in Afghanistan prior to September 2001.
"The price for leaving too soon or in an uncoordinated way could be very high. Afghanistan risks becoming once again a platform for international terrorists to plan and organize attacks on our homelands. And ISIS could rebuild in Afghanistan the terror caliphate it lost in Syria and Iraq," NATO Secretary Jens Stoltenberg said in a statement.
"Whoever emerges as al-Qaida's leader is likely to preside over a turning point in the broader jihadi movement," the Brookings Institution's Byman wrote. "The United States is seeking to draw down in the Middle East. The Arab Spring and associated civil wars no longer grab headlines or inspire volunteers. New venues for jihadism in Africa and Asia are emerging. Al-Qaida's new leader, however long he survives, will have his hands full."