An ROTC cadet from the University of Alabama became the second woman to graduate from the Special Forces-run Combat Diver Qualification Course, informally known as "the toughest school in the Army," in Key West, Florida, Thursday, Aug. 26.
The cadet, whose name was not released but who was identified on social media by the university's ROTC unit, is the second woman to graduate from the school, according to a spokesperson for the US Army John F. Kennedy Special Warfare Center and School at Fort Bragg. The spokesperson said the woman's adviser in her ROTC program was a former soldier who encouraged and prepared her to attend.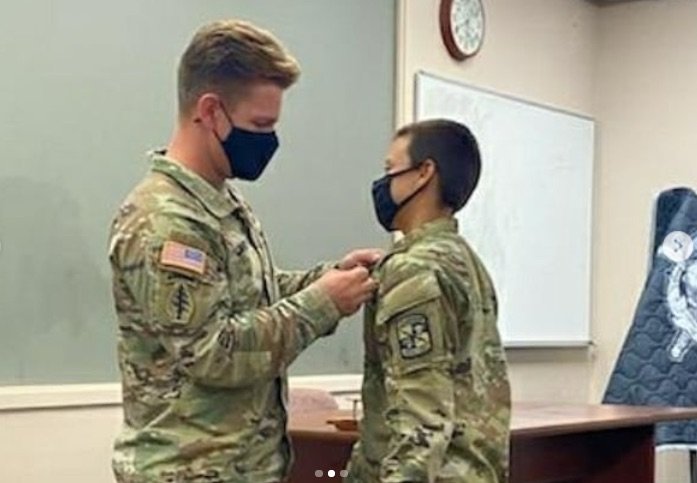 The Alabama ROTC social media accounts said the cadet was named the class honor graduate. No other information was available about her time in the course, but her personal social media accounts indicate she regularly participates in triathlons and other endurance sports, along with CrossFit-style training and Army ROTC fitness training.
The JFK center spokesperson confirmed that one female student graduated the course previously, in 2020, as part of an Air Force special warfare training pipeline. Most Air Force special warfare students who receive dive training, which includes trainees in pararescue and combat control, attend an Air Force-run combat dive school in Panama City that roughly mirrors the curriculum of the Army's Key West school. However, it is not uncommon for special operations trainees of all services to attend sister-service schools for reasons of scheduling or inter-service familiarization.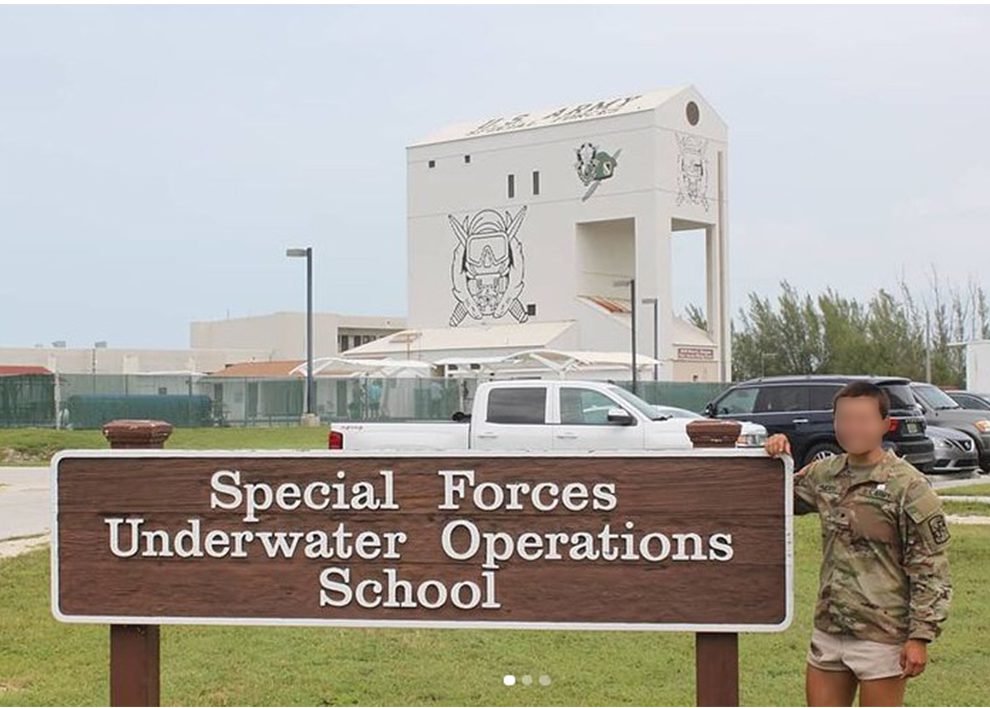 The Combat Diver Qualification Course is widely considered one of the most physically demanding schools in the Army and is generally only open to special operations-qualified personnel or those in special operations training pipelines. However, a small number of college students — including West Point cadets and ROTC students — from various officer training programs attend the school each year. The Special Forces Underwater Operations School sits at the end of a remote finger of land known as Fleming Key at Naval Air Station Key West. The Combat Diver course qualifies soldiers in a long list of subsurface, open water, and maritime skills. Combat divers are given a crash course in the basics of military diving — from equipment to basic maintenance to emergency procedures — and advance to team-level underwater infiltration techniques and field exercises.
Read Next: