Some 70 years after his own government turned its back on his vital work to defeat Nazi Germany, the Bank of England announced this month that an image of Alan Turing will appear on the new 50-pound note in commemoration of his legacy.
Turing's selection for the new note, officials say, celebrates the vital role his mathematical work played in breaking German codes and acknowledges the rejection and abuse he endured after the war for being gay.
"Alan Turing was a gay man, whose transformational work in the fields of computer science, codebreaking, and developmental biology, was still not enough to spare him the appalling treatment to which he was subjected," said Andrew Bailey, the governor of the Bank of England. "By placing him on this new £50 banknote, we celebrate him for his achievements, and the values he symbolises."
The Alan Turing banknote features symbolic designs like a mathematical table, a formula from one of Turing's papers, and a binary code that contains his birthdate. There is also a sunflower-shaped foil patch containing the initials "AT" in appreciation of Turing's work in morphogenesis, the study of how cells and organisms take their shape. Turing used mathematical algorithms to study the biology behind how a leopard's spots are arranged, or how a sunflower's seeds form into a spiral pattern.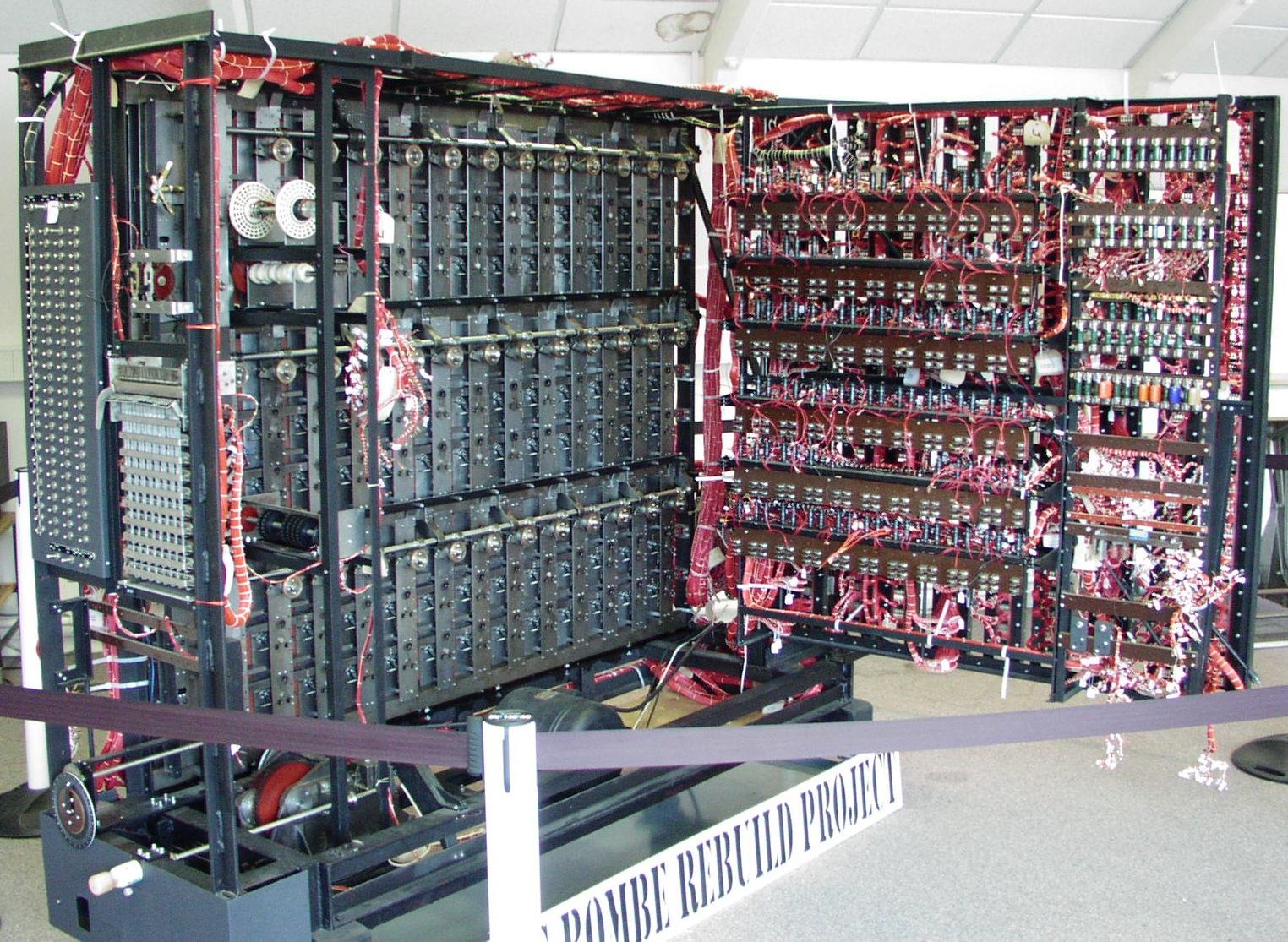 It also includes a technical drawing for the British Bombe, a forerunner to modern-day computers that Turing built to break Enigma-enciphered messages during World War II. The Enigma was a German enciphering machine thought to be unbreakable, and although Polish mathematicians uncovered how to read Enigma messages, the cipher system changed daily. Turing led a team of ultrasecret code breakers at Bletchley Park in Buckinghamshire who attacked the Nazi code machine — which the group had never seen — with math. Their work proved to be instrumental in deciphering military codes used by Germany and its allies. Turing's work on Enigma was later captured in the 2014 film The Imitation Game.
The Bletchley Park mathematicians and engineers hold a spot in British homefront lore akin to the United States' Manhattan Project, a lonely band of scientists far from the front lines and toiling in total secret, racing against time to win the war with science and cunning.
At Bletchley Park, Turing decrypted complex German naval communications, tracking U-boats that were wreaking havoc on Allied shipping in the early stages of the war. Turing used captured Enigma material to develop a technique he called "Banburismus" to read the coded messages. In Bletchley's Hut 8, his team worked collectively to implement cryptanalysis of all German naval signals, which gave Allied convoys warnings about U-boat "wolf-packs."
British Prime Minister Winston Churchill is often quoted, perhaps apocryphally, as having said that cracking the Enigma was the "biggest single contribution to Allied victory." Turing's role in helping the Allies succeed during the Battle of the Atlantic and his later creation of the speech scrambling device called "Delilah," for which he was made an officer of the Order of the British Empire, were kept as national secrets for decades. The general public learned of his role in Enigma only in the 1970s, and the full story wasn't revealed until the 1990s.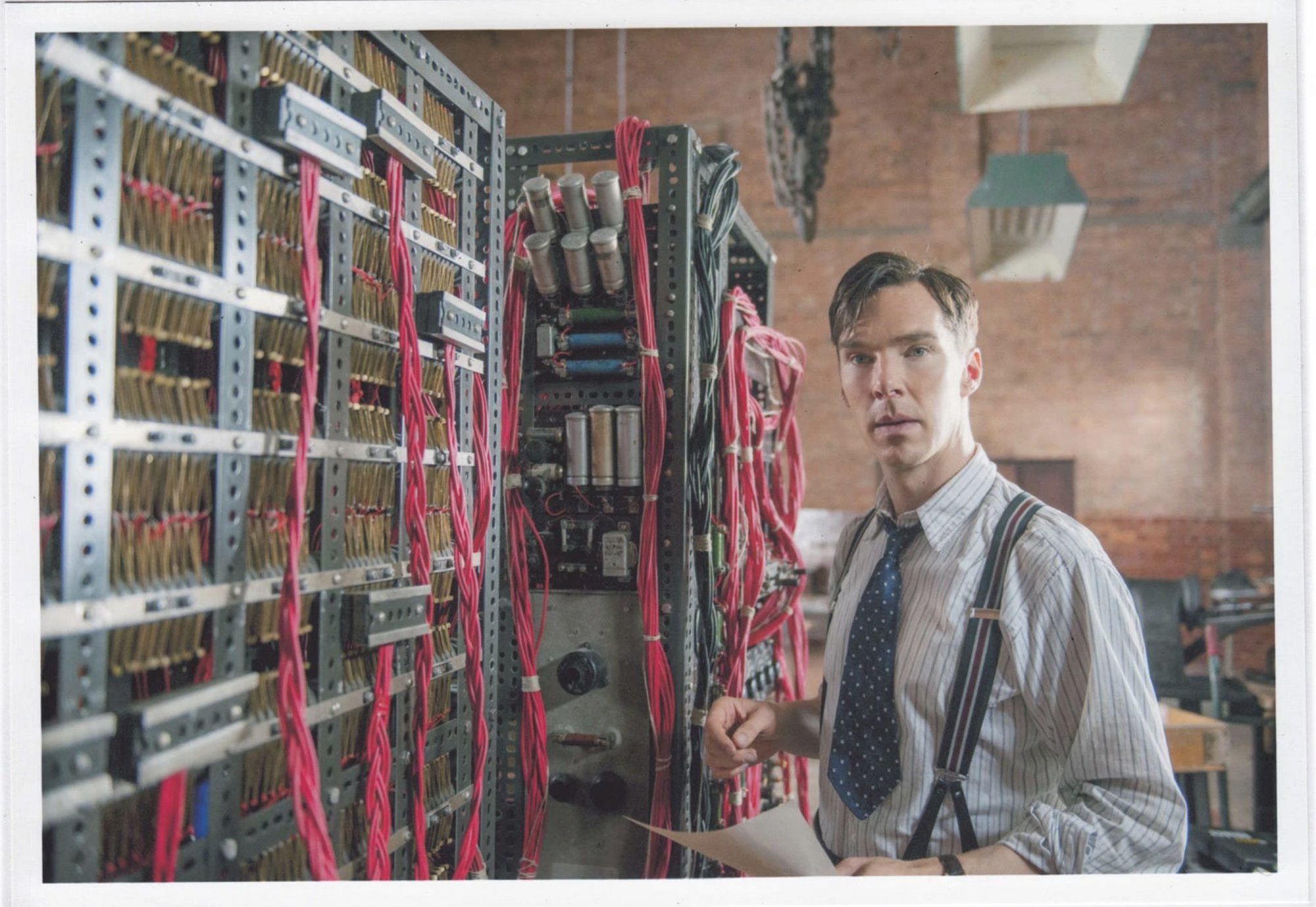 Turing, ultimately, didn't get the wartime recognition that he deserved. In fact, he received the opposite. In 1950, he introduced his "Turing Test"; his early insights and vision would serve as the inspiration for modern artificial intelligence. Just two years later he was arrested for "gross indecency" for having a sexual relationship with another man. Homosexuality remained a crime under the Victorian laws of the British government, as well as a disqualifying factor for national-security-related work. Despite his decades of service, the judge gave him what today seems a barbaric ultimatum: two years in prison or two years of estrogen hormone therapy, a form of chemical castration. He chose the latter and was also stripped of his security clearance and barred from continuing cryptography work that he had mastered during the war.
In 1954, Turing committed suicide, ingesting a cyanide-laced apple, according to an inquest after his death.
In the decades since, his stature has grown as his accomplishments have come to light. In 1966, the Association for Computing Machinery established the Turing Award, which is recognized as the "highest distinction in computer science" and often called the "Nobel Prize of Computing." The British government apologized in 2009 for its mistreatment of Turing, and in 2013 Turing received a posthumous royal pardon. A 2017 law, informally called the Alan Turing law, pardoned all men who had been similarly convicted of "gross indecency."
Read Next: