When Staff Sgt. John Stefanowicz takes the mat next week at the Tokyo Olympics, he'll be the last competitor to represent the All-Marine Wrestling Team before it is disbanded.
The news, which comes as a crushing disappointment to team supporters, was revealed after Stefanowicz's opponent in the Olympic team trials, Josef Rau, filed a complaint in hopes of getting a rematch. According to the American Arbitration Association's final decision, Rau argued a referee favored Stefanowicz, making decisions on the mat in hopes that "a Marine would advance to the Olympics and also save the All-Marine Wrestling Team that was set to be dismantled." A footnote in the document states the Marines did announce the team would end after Stefanowicz competed in Tokyo, but the wrestler himself previously testified the branch had not announced any such plans. The association denied Rau's request.
All-Marine Wrestling Team spokesperson Capt. Terrence Zaleski confirmed to The Daily News in Jacksonville, North Carolina, that the team would be dissolved following the Olympics.
"As of [July 27], there are only 5 Marines on permanent orders on the team, opposed to the 15 we had in the beginning of the year," Zaleski said in an email, according to The Daily News. "Marines are being assigned to new units."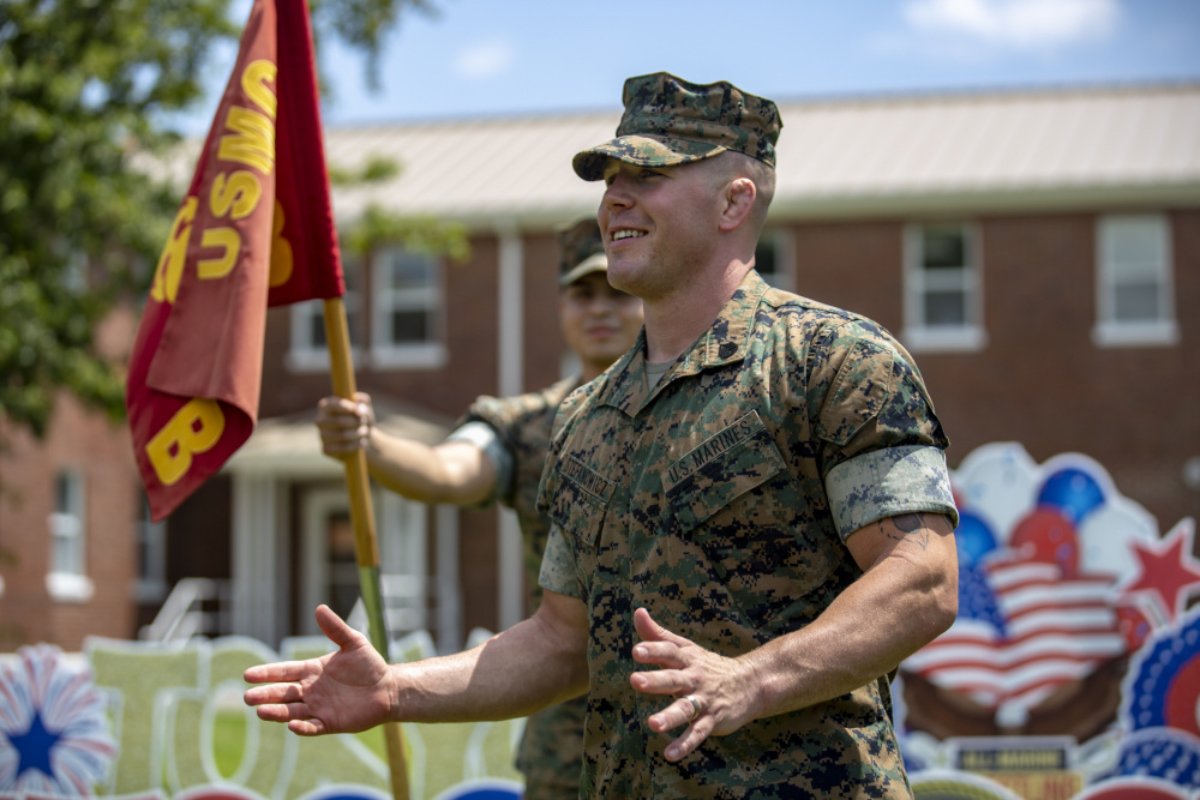 Fans sounded off on social media, calling the decision "horrible," a "mistake," even a "travesty," especially since Stefanowicz is the first Marine to make the Olympic wrestling team since 1992.
The exact future of Marine Corps wrestling is uncertain, but a spokesperson told Coffee or Die Magazine in an email that the sport isn't going away.
"The Marine Corps is not divesting of, or terminating, wrestling as an option for its wrestler athletes," Maj. Jordan Cochran wrote. "Like all other Marine athletes, our wrestlers can continue to train and pursue their passion through Semper Fit and the All-Marine Sports Program."
Stefanowicz, a 29-year-old North Carolina native and father of two, won gold in the 2020 and 2021 Pan American Games. He will compete in the Greco-Roman style at 87 kilograms. Two US soldiers will also compete in Greco-Roman wrestling in different weight classes.
Read Next: How To Watch US Military Members and Vets in the Olympics: A Day-by-Day Viewing Guide