Some people may have known Allen Barklage as a traffic reporter for the city of St. Louis, but those in his inner circle knew his aerobatic flying and sound judgement helped him save lives just as he did during his days as a Huey gunship and scout helicopter pilot in Vietnam.
The veteran of two tours had been shot down three times and mastered, if it could be called as such, the art of crash landing to escape from injury. It was a risk Huey pilots endured; to further avoid such incidents, they had to maneuver their helicopters with finesse. Barklage's wartime knowledge coupled with his passion for flying naturally transitioned to flying choppers for Fostaire Helicopters Inc. and later as an on-air traffic news personality.
When he wasn't ferrying tourists around the St. Louis skyline, local residents heard his voice through the radio as they prepared for the perils of the daily commute. Barklage was always at the right place at the right time, and whenever a dire life-or-death problem occurred, he solved it no matter how immediate the danger.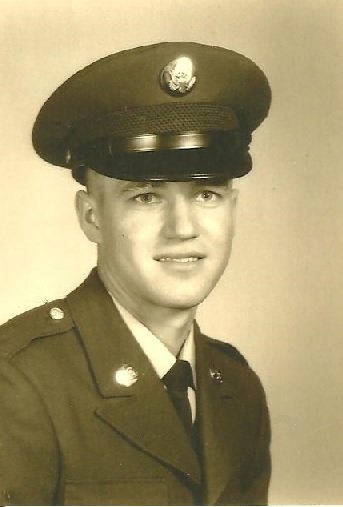 Barklage took two 13-year-old twins and their 6-year-old sister on a flight in 1976 when the rear rotor jammed. His helicopter plunged 40 feet in the air and onto a body of water, and the children were so unaffected by the crash afterward that they asked their mother if they could finish the helicopter ride. When hurricane-like winds made flight extremely dangerous, Barklage helped the U.S. Coast Guard rescue victims trapped in floods in Kansas City in 1977.
On May 24, 1978, Barklage was hired by Barbara Ann Oswald, a middle-aged woman who had told him she was interested in observing real-estate properties in Cape Girardeau, Missouri. While Barklage was manning the controls of his Jetranger II, Oswald's friendly and talkative persona disappeared and was replaced with a .44 revolver that she had pointed at his side. She ordered him to fly east toward a federal prison in Marion, Illinois, in a daring attempt to spring her inmate-lover Garrett Trapnell; a serial bank robber, aircraft hijacker, and conman who frequently impersonated a CIA officer, evidenced by the Batista government in Cuba who had accused him of gun-running.
In short, Trapnell was a bad man who wanted to continue his criminal playboy lifestyle, which no longer existed within the confines of a prison cell. Barklage played it cool when he neared the prison and waited for his opportunity to strike.
"I let go of the helicopter controls and let it do whatever it wanted," Barklage told the AP as he described the moment when Oswald tried to open the door. "I grabbed for the gun and we had a 10- or 15-second struggle."
Oswald said she had another weapon, and with the helicopter in a tailspin, "it was so erratic that I shot four times, shot all five times but one misfired," Barklage said. "I only hit her once and she was only two feet away from me."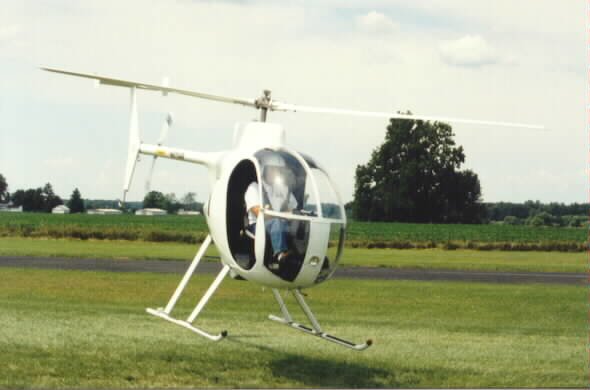 He regained control and landed his blood-stained helicopter near the prison's administrative building. Barklage had single-handedly foiled the helicopter-borne prison escape, later learning that it was part of a sophisticated jailbreak that also involved the unsuccessful attempt of hijacking an aircraft at a St. Louis airport. The FBI negotiated the surrender of Robyn Oswald, the 17-year-old daughter of Barbara Anne Oswald, who had taken 87 hostages and threatened to detonate the TNT strapped to her chest if Trapnell wasn't on her plane.
Following the headline-grabbing news story, Barklage continued a notorious career that often featured him as the subject of the story. When a suicidal man jumped from the Poplar Street Bridge in 1991 and was clinging to life in the Mississippi River, Barklage swooped in to help the victim. An off-duty police officer onboard Barklage's helicopter helped bring the man to safety as Barklage hovered his chopper inches over the water.
"I consider myself lucky," Barklage said, referring to the six-minute rescue. "To be in that position at that time to be able to do that."
Barklage died in 1998 when his experimental miniature-500 helicopter crashed after the engine failed over a set of power lines. He was 50 years old.