A message from the US Naval Academy's 89th Commandant of Midshipmen has sparked questions about whether the Annapolis brass curtailed liberty to coerce future officers to get COVID-19 booster shots that aren't even required by the Pentagon.
Medical experts say boosters aid in the fight against COVID-19 by restoring immunity levels that wane with the passage of time.
At issue is whether Annapolis officials used collective punishment by nixing liberty to prod midshipmen to get those jabs.
Leaked by concerned mids to Coffee or Die Magazine, the Friday, Jan. 14, email from career Marine artillery officer Col. James P. "J.P." McDonough reveals he wooed midshipmen to get their COVID-19 boosters by offering increasingly juicier time-off perks for an upcoming weekend.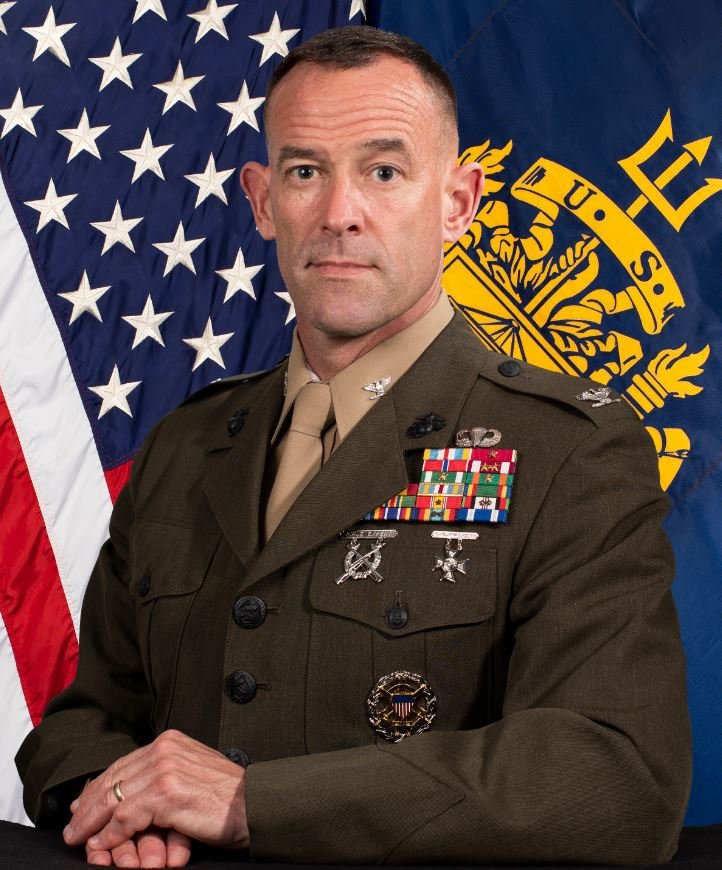 "I am prepared to offer the following reward to the ENTIRE Brigade based on our booster level at the end of the day today," McDonough wrote in a message proposing these incentives:


Once 80-90% of midshipmen obtain booster shots, everyone receives full liberty, except for indoor dining or drinking; college campuses and their "affiliated areas" remain off-limits; liberty radius set at 35 miles; no overnights; all classes must wear their Naval Academy uniforms while off-duty.


At 90-94%, midshipmen still aren't allowed to dine indoors or visit bars and other college campuses, but the liberty radius expands, upper classmates can stay overnight on Sunday, and everyone dons civilian clothing.


Above 94%, sophomore and juniors get an "unchargeable weekend," which doesn't count against their annual quota of weekend liberty opportunities. And everyone can enter restaurants and taverns, as long as they follow community COVID-19 regulations.


Neither McDonough nor other US Naval Academy officials responded to questions from Coffee or Die.
According to the concerned mids, Tuesday's liberty level rests at "Condition Orange," which matches McDonough's first inducement. That implies at least 80% of the student body is both immunized for COVID-19 and up to date with their booster shots.
The colonel's other two incentives appear to match Conditions Yellow and Green, according to a liberty matrix mids forwarded to Coffee or Die.
No one is alleging McDonough issued an unlawful order. Commanders at Annapolis enjoy wide discretion over whether midshipmen receive liberty for holidays and weekends. They can also limit the sorts of activities mids might enjoy and bar them from venturing far from campus.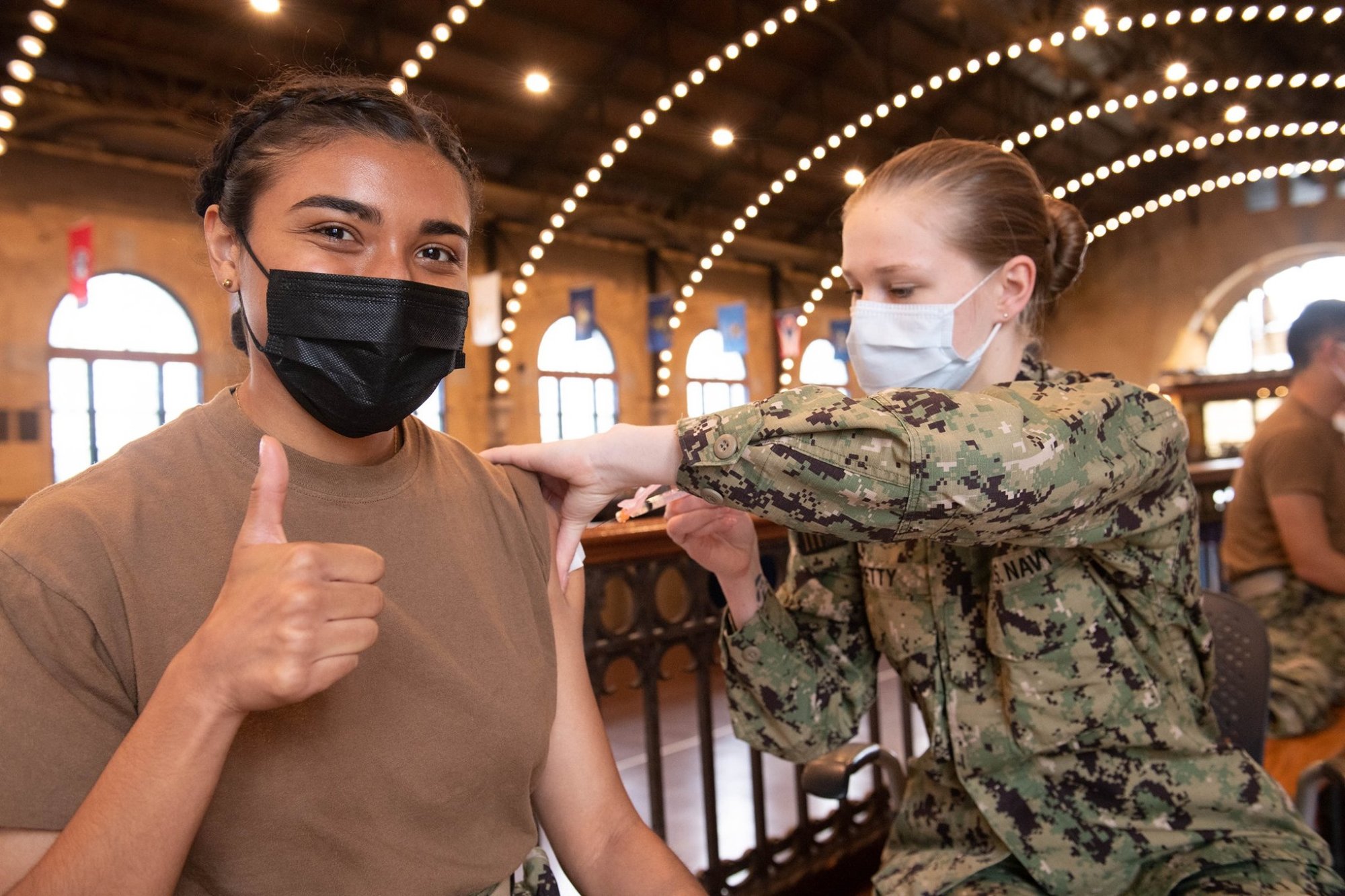 Over the past two years, however, the global COVID-19 pandemic placed new restrictions on mids' liberty, and those rules are outlined in the matrix provided to Coffee or Die.
Condition Red is the most restrictive level, with students confined to designated campus areas and all public gatherings banned. As the COVID-19 menace diminishes, Red is supposed to fade to Orange, then Yellow, and finally, Green, which places very few restrictions on liberty.
McDonough's liberty rules seemed to incentivize obtaining a booster that's not required by the Department of Defense. The Pentagon doesn't even track booster numbers.
"There are still discussions being had at the Pentagon about the booster shots and there's been no decision made about making them mandatory," US Navy spokesperson Lt. Cmdr. Devin M. Arneson said in a Tuesday email to Coffee or Die. "They are still not mandatory. If you're eligible and meet the criteria, it's absolutely encouraged for those members of our workforce to get the booster shots."
The reason they're encouraged is obvious to Navy leaders.
Paced by the rapid outbreak of the Omicron variant, 10,194 sailors were suffering from COVID-19 Wednesday, and three of them were hospitalized, according to the Pentagon.
Since COVID-19 struck the service in 2020, 55,595 other personnel have contracted the disease. It has killed 17 sailors.
The Wednesday update from the Pentagon indicated that 5,209 active-duty sailors and 2,968 ready reservists remained unvaccinated, a total that includes 261 medical exemptions and 105 administrative exemptions.
No religious exemptions have been approved for sailors. The Navy vows to boot any nonexempt personnel who refuse to get vaccinated.
Read Next: