On Jan. 19, this is what Josh Schmidt could say with some certainty: A seriously injured paraglider had crashed into Arizona's Antelope Peak, and the best chance anyone had to rescue him was for Schmidt to jump out of a helicopter onto the open face of the mountain.
And then hope the Department of Public Safety Air Rescue Ranger pilot could avoid slamming Schmidt and his patient, dangling 10 stories below the aircraft like a yo-yo, into tall power lines or trees.
"The biggest challenge is we don't ever know what we're getting into terrainwise. We always have to kind of have a Plan A, B, and C," Schmidt, a volunteer with the Yavapai County Sheriff's Office Back Country Search and Rescue Unit, told Coffee or Die Magazine.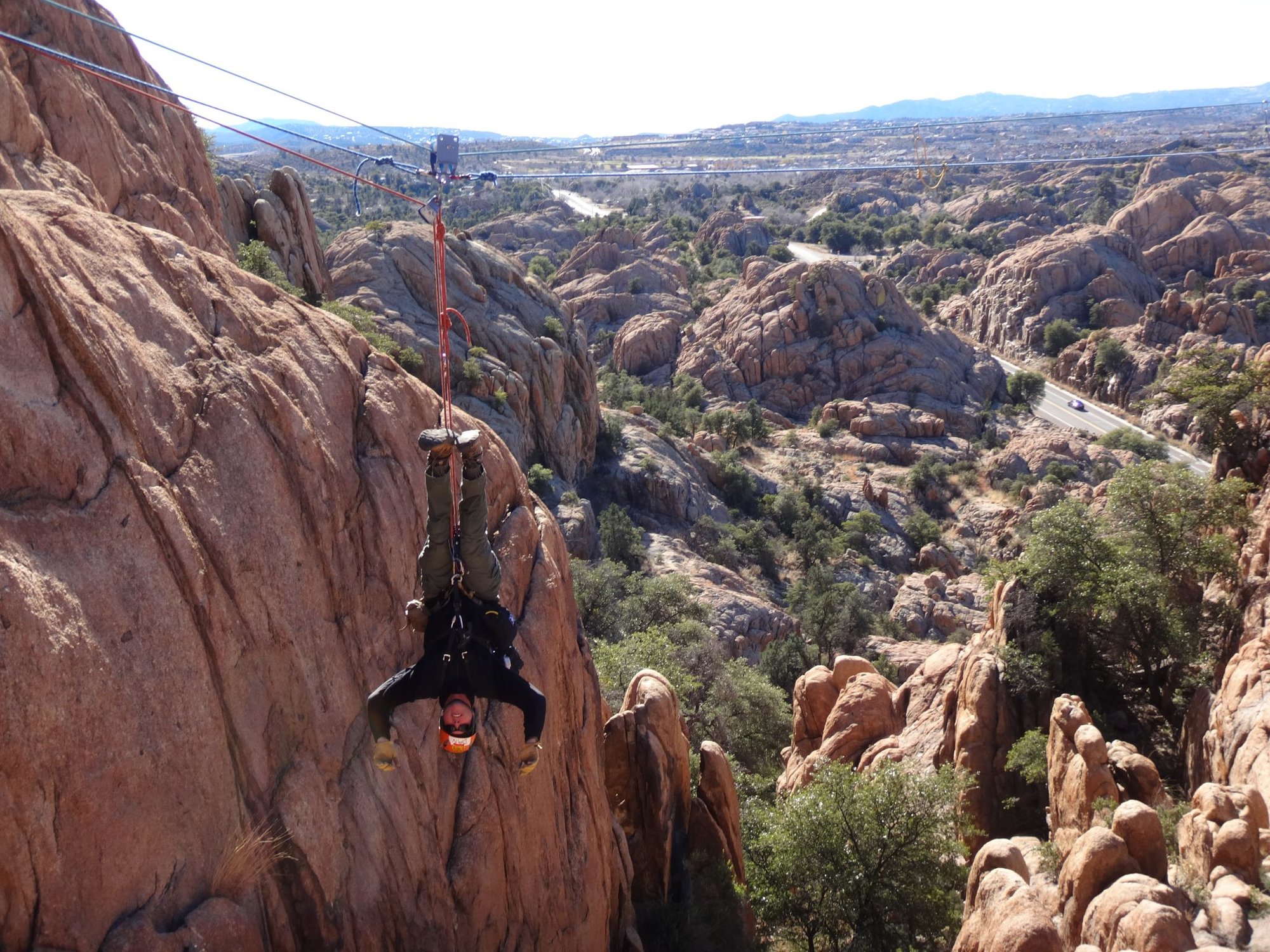 Plan A was to use the "one skid" method. The pilot would bring the helicopter to a spot as close to the victim as possible, putting one skid down while the aircraft's spinning blades maintained enough lift to keep it from falling down the sheer cliff.
Schmidt would hop out without the helicopter ever really landing. Then he'd try to administer first aid and prep the injured person for extraction. He didn't know how badly the paraglider was injured, recalling only a short message from the dispatcher over the radio: "We don't know much information other than he can't move his legs."
So down they went.
Schmidt leaped onto the face of Antelope Peak, put the 58-year-old man on a backboard, then popped him into a Patient Extraction Platform bag, or PEP. It's a new variation of the classic Bauman bag. He described it to Coffee or Die as a "canvaslike cocoon shell."
"It's like a big briefcase kind of bag, which sounds funny," Schmidt, 40, said.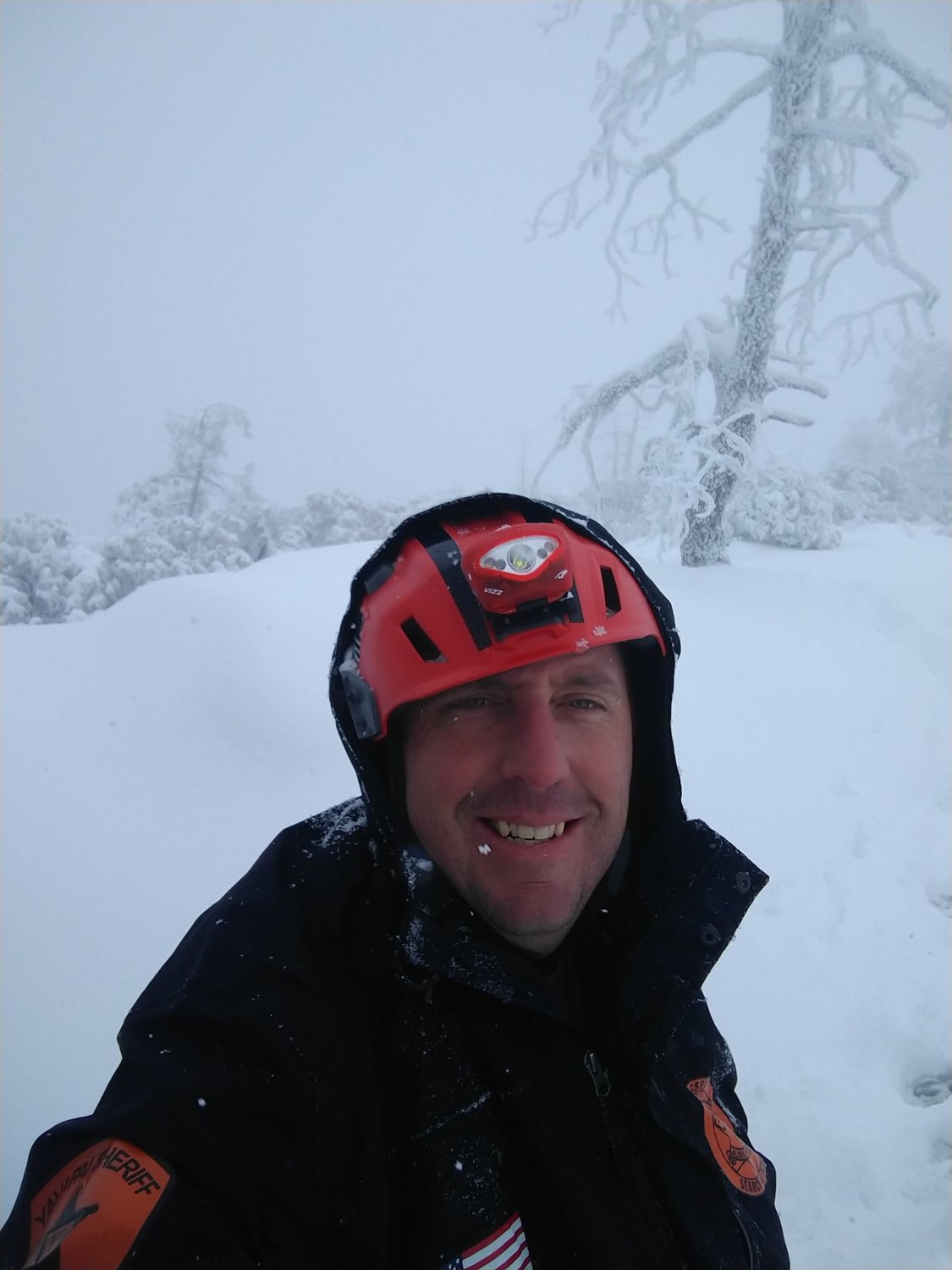 Schmidt attached the man to a rope from the helicopter, and it hoisted them off the face of Antelope Peak. They flew to a spot near the Yarnell Fire District team that would treat the paraglider and prep him for an airlift to HonorHealth Deer Valley Medical Center in Phoenix.
"It was nice. They put me probably 25-50 yards from the ambulance," Schmidt said.
The operation took about an hour, according to Yavapai County Sheriff's Office spokesperson Kristin Greene.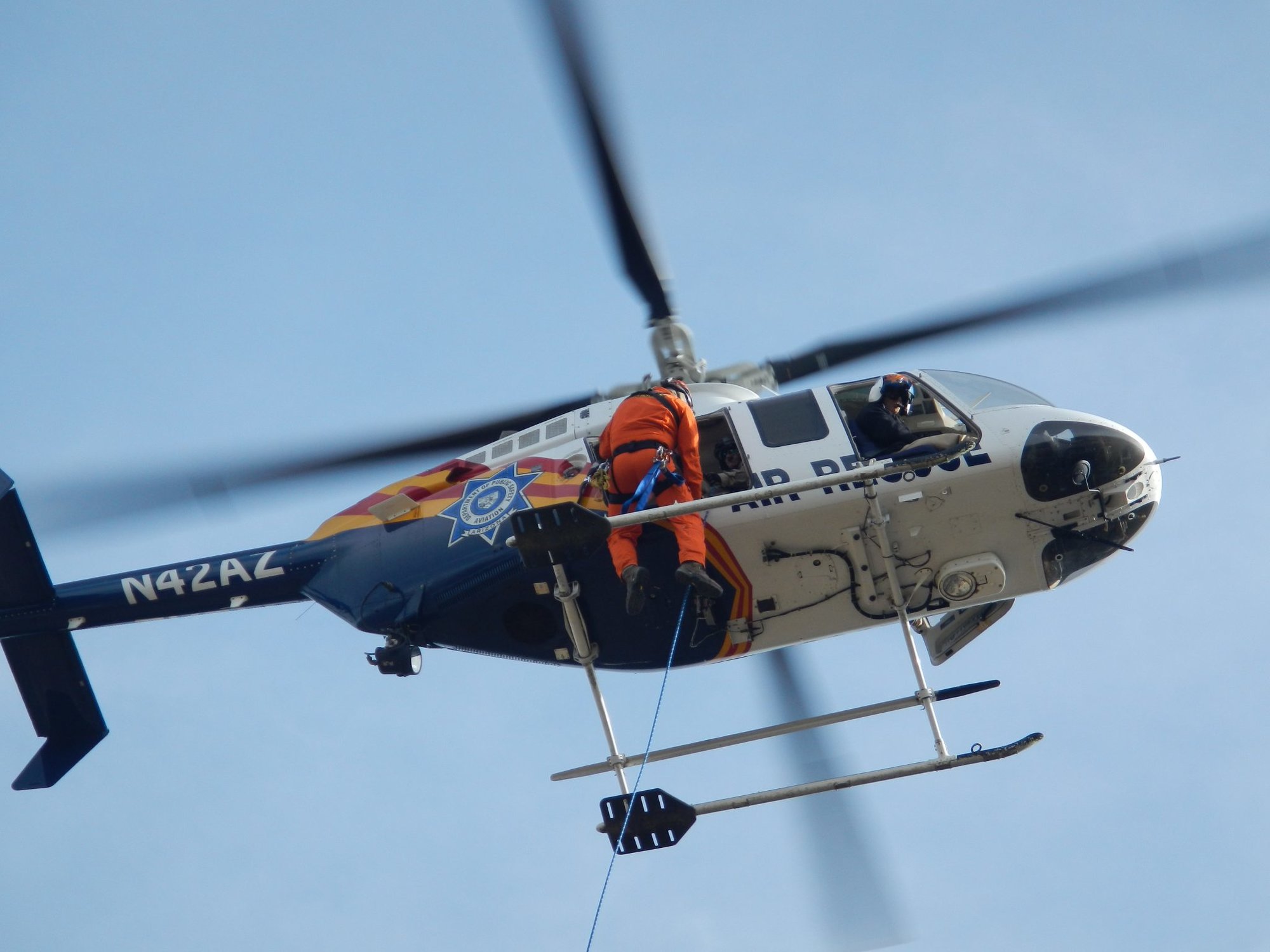 When he's not wearing a 50-pound pack as he jumps out of a helicopter onto the bald face of a mountain, Schmidt is a professor. He teaches anatomy and physiology at Yavapai College.
He risks his life to save others because his father and grandfather also dedicated their lives to public service. Schmidt was a volunteer firefighter while in grad school at Northern Arizona University and nearly two decades ago was asked to join a search and rescue team in Prescott.
He "just fell in love with it" and now teaches others about rope and swift-water rescue, plus emergency medical services classes.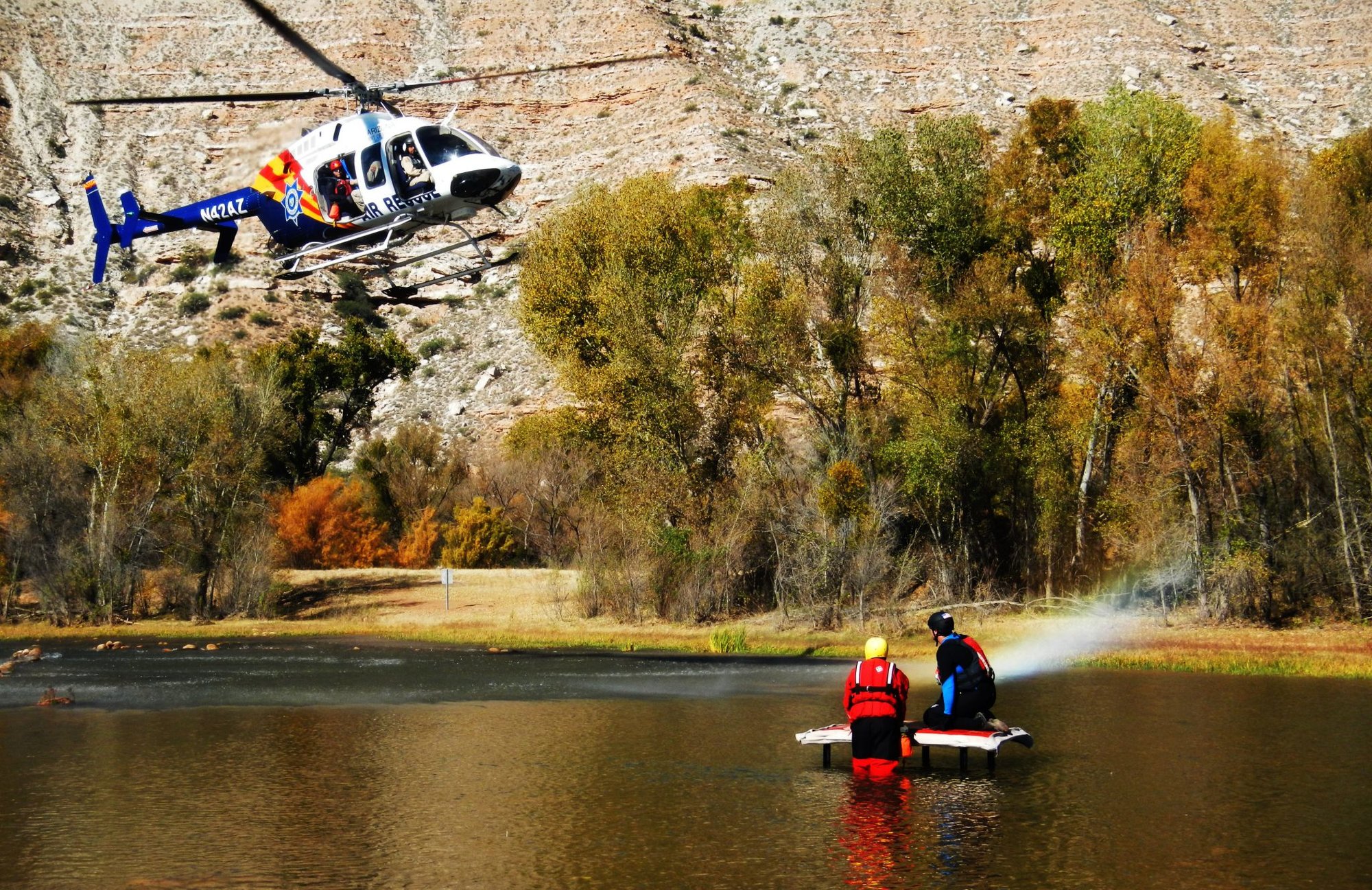 Under Arizona law, each sheriff's office controls most search and rescue operations in the state's 15 counties. They combine to carry out roughly 600 rescues annually, and Schmidt said many probably wouldn't happen without the more than 300 volunteers trained and equipped to perform them.
"It's a pretty awesome thing," he said. "I mean, we get to see the highs and lows of life. And it's a pretty amazing, amazing thing that we're tasked with."
Read Next: