The job of an athlete is often romanticized. What the general public sees on television is only a glimmer of reality. Everyone can probably agree that athletes conquer many physical barriers to reach their goals, but it is almost impossible to grasp the work that it takes to reach the top and stay there.
Most boys growing up in America learn what a fade route is before they learn to multiply. Unsurprisingly, "professional athlete" is currently listed in the top three dream jobs for boys; however, only a small fraction of the population reaches this profession. The likelihood of high school senior football players making it to the National Football League is about .09 percent.
Even when an athlete does reach the highest level of play, the work is just beginning. There is no such thing as a flawless game, and athletes must continue to perfect their craft as each year passes. Sometimes, no matter the work that's been put in, one incident changes everything in the blink of an eye.
Injury can be a traumatic experience for anyone. But when you're a professional athlete, it affects you in a deeper sense. Not only is it your job, but also your passion, your outlet, and who you are — an injured athlete risks losing a piece of their identity. Studies have shown that 51 percent of injured athletes experience mild to severe depression that is often not addressed.
So, what is it that makes some athletes recover and return stronger than ever, while some crumble and drift away?
Anthony Harris, a free safety for the Minnesota Vikings, seems to have what it takes — grit.
Grit is defined as perseverance and passion for long-term goals. It is working strenuously toward challenges, and maintaining effort and interest despite adversity and failure. Individuals who have grit set long-term goals and they reach them. Grit is exactly what it took for Harris to make a name for himself in the NFL.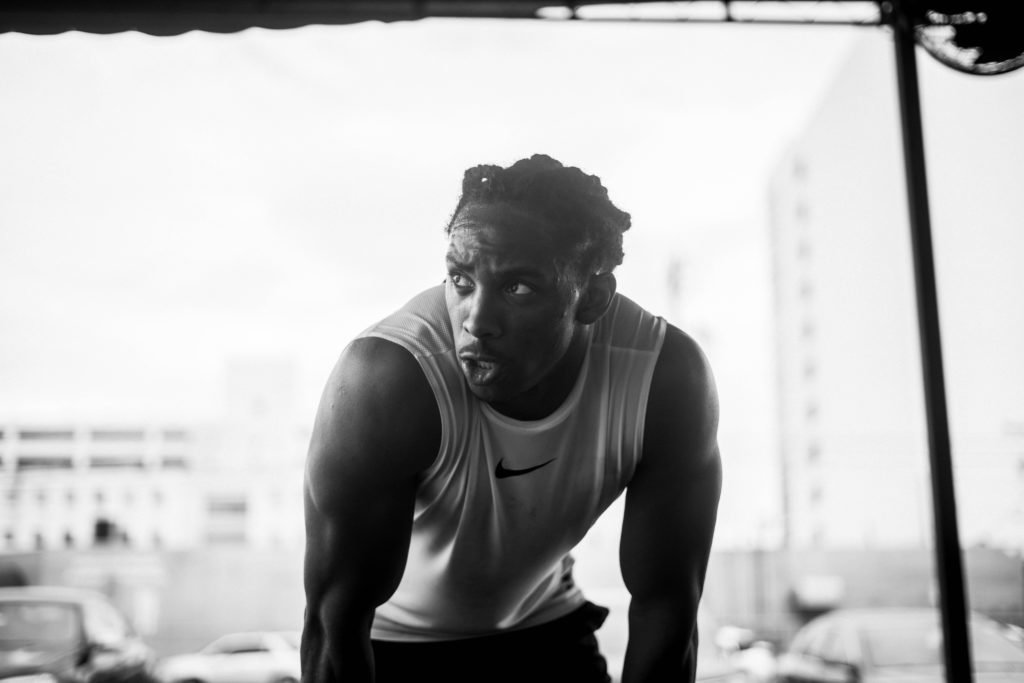 LONG JOURNEY
When Harris began playing youth football in 4th grade, he played defensive tackle, defensive end, linebacker, and running back. Unlike most boys, he didn't necessarily set his eyes on the NFL at this age.
"All I thought about was the next level I had to get to," he said during an interview with Coffee or Die. "When I was in youth league, I looked up to high school and thought playing there would be so amazing. Once I got to high school and started performing, that's when people started talking about me playing in college. Once I got to college and performed, that's when I realized I had a shot in the NFL."
His high school career was nothing short of amazing. Harris was named a two-time All-State and All-Region player, allowing only one completion and snagging eight interceptions his junior year.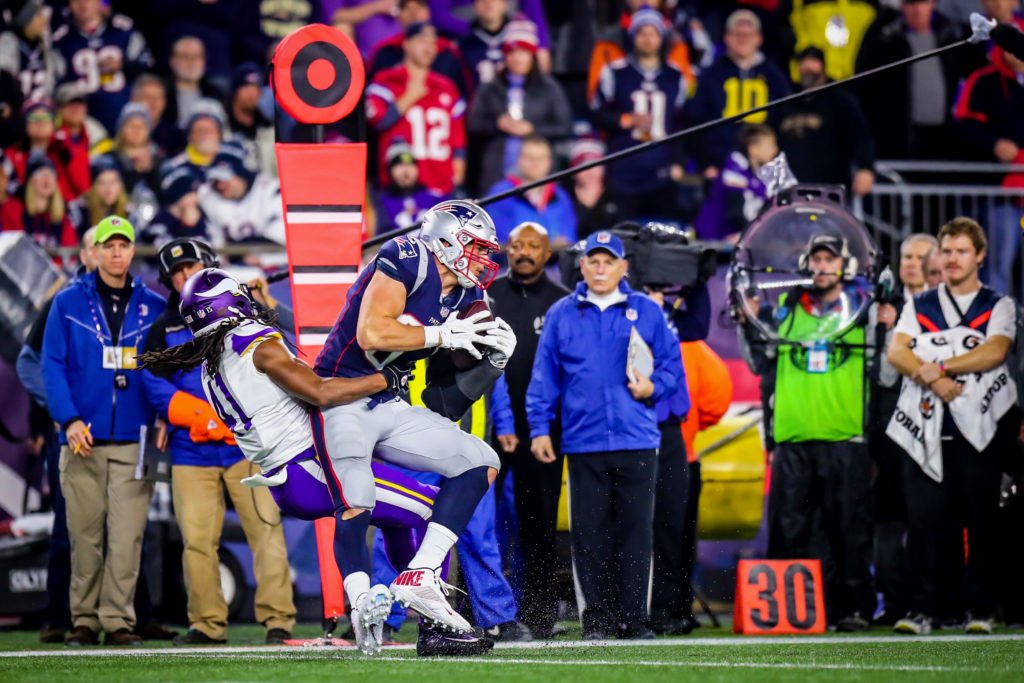 During his senior year, Harris suffered his first major injury — a broken leg. Some schools were hesitant to sign him, but the University of Virginia decided to give him a chance.
Throughout his college career, Harris recorded 289 tackles,11 interceptions, two sacks, two forced fumbles, and 19 passes deflected. During his junior year, he led the nation with eight interceptions and was invited to play in the 2015 Senior Bowl but ultimately had to decline do to a labrum tear.
The same injury also prevented him from competing in the events at the NFL Scouting Combine in 2015. Despite not having the opportunity to showcase his abilities at the combine, Harris was signed as an undrafted free agent with the Minnesota Vikings.
"I'm not worried about the people who don't believe in me – that's fine. I'll show you."
Harris spent his first three years as the backup safety, but he made big plays in critical moments whenever he got the chance to step onto the field.
"Because I went undrafted, people just say you had a good performance," Harris said. "They assumed it was just a good game, and that you can't do it consistently."
With a total of 46 tackles, six pass breakups, and three interceptions in 2018, Harris proved he was the right man for the job.
"I just love playing the game," Harris said. "It's fun. It's so competitive. Everyone wants to compare this safety to that safety. I just want to be remembered as one of the best. I'll always try to be better than the next guy."
Grit isn't an attribute that only athletes can benefit from — it's needed for success in any field. No matter the obstacles and doubters, with passion and perseverance, anything is achievable.
After Harris' impressive 2018 season, he was re-signed with the Minnesota Vikings and is expected to take over the starting safety position for the 2019 season.
"I'm not worried about the people who don't believe in me – that's fine. I'll show you," Harris said. "Not even being mad, I respect their opinion and I'm not worried about them. I just want to make the people that do believe in me right."