With both China and Russia increasing their so-called "malign" influence in North Africa, NATO's maritime forces have refocused their attentions on the Mediterranean Sea. To that end, NATO recently kicked off an anti-submarine warfare and anti-surface warfare training exercise in the central Mediterranean Sea called Dynamic Manta.
As part of that exercise, the US Arleigh Burke-class guided-missile destroyer USS Donald Cook and the USS San Juan, a Los Angeles-class submarine, joined the French navy's Charles de Gaulle Carrier Strike Group Task Force 473 over the past week, according to a US Navy release.
"It is a wonderful opportunity and a privilege to provide support to the Charles de Gaulle Strike Group," Cmdr. Matthew Curnen, commanding officer of the Donald Cook, said in a statement. "Working alongside NATO Allies in the Mediterranean is critical to keeping the peace and security that Europe has enjoyed for 70 plus years. We are excited for the opportunity to be a part of the strike group and look forward to learning a lot."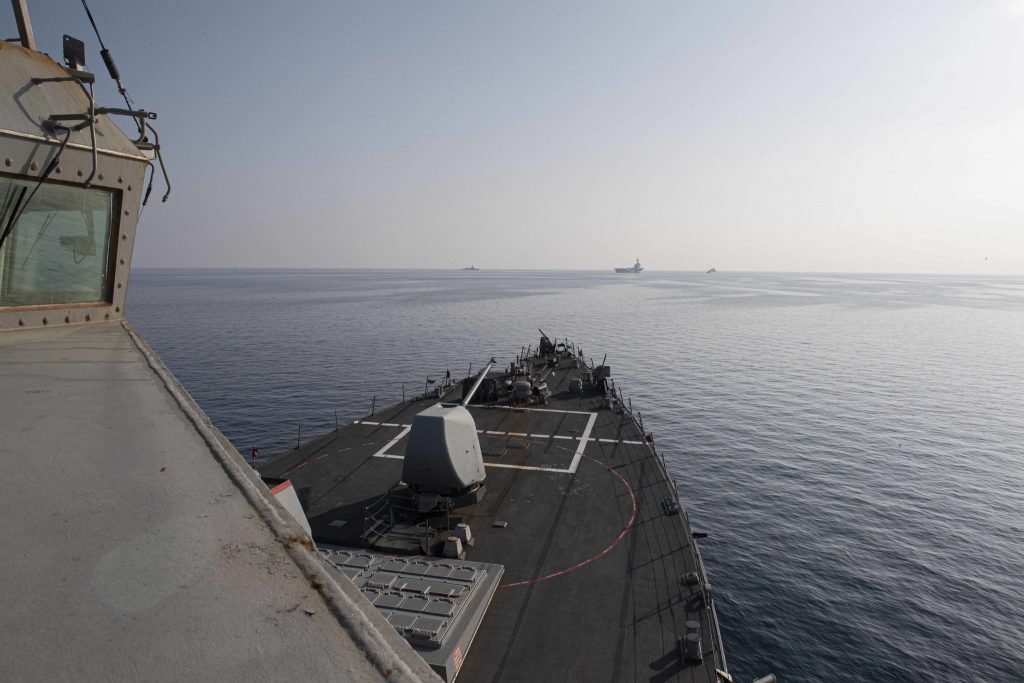 US Africa Command has long identified Russia and China as "malign" actors on the African continent. In June 2020 the top US Navy commander in Europe at the time warned that Russian military activity, in particular, was turning the eastern Mediterranean Sea into "one of the most kinetic areas in the world."
"The Russians are deploying quiet, modern diesel submarines capable of launching Kalibr cruise missiles. A Kilo-class submarine can go anywhere in European waters and strike any European or North African capital from under the waves," said James Foggo, a retired US Navy admiral who formerly commanded US Naval Forces Europe and Africa.
"This highlights the need to maintain a vigilant, highly capable naval presence throughout European waterways," Foggo said.
US Africa Command has recently sounded the alarm on Russia's destabilizing paramilitary activities across Africa. Russian private military companies are active in 16 countries across the continent, according to the Department of Defense. Most alarmingly, Russia is leveraging its military power to act as kingmaker in the embattled North African country of Libya.
"It is clear that China prioritizes Africa and Russia sees an opportunity to gain a strong position on NATO's southern flank," Gen. Stephen Townsend, commander of US Africa Command, told the Senate Armed Forces Committee in January 2020.
The eight allied countries participating in Dynamic Manta include Belgium, France, Germany, Greece, Italy, Spain, Turkey, and the US. Submarines from Greece, Italy, Turkey, and the US are participating under the purview of NATO Submarine Command. Each surface ship is conducting a variety of submarine warfare operations while the submarines take turns hunting and being hunted, according to a NATO release.
"NATO's annual anti-submarine-warfare exercise Dynamic Manta remains one of the most challenging exercises and an excellent opportunity for NATO nations' naval forces to practice, evaluate, and refine their anti-submarine skillset in a demanding environment," US Navy Rear Adm. Andrew Burcher said in a statement.
"With a constantly evolving threat posture, this exercise is a chance to enhance our naval forces' war fighting skills in all three dimensions of anti-submarine warfare in a multinational and multi-threat environment," Burcher said.
Both US and French naval commanders lauded the Donald Cook's inclusion within the Charles de Gaulle Carrier Strike Group as proof of the "high level of interoperability and trust" between the French and US navies.
"The participation of an American escort ship into the French carrier strike group illustrates the excellent level of cooperation between our two navies, long-time allies," said Adm. Marc Aussedat, commander of France's Charles de Gaulle Carrier Strike Group. "The crew of Donald Cook swiftly demonstrated remarkable commitment and great skills."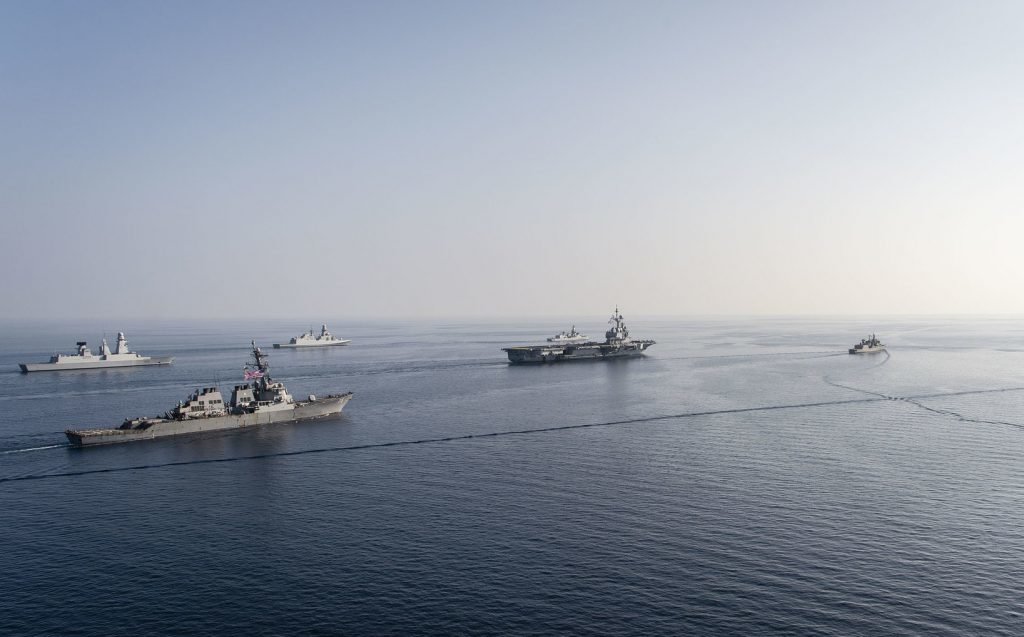 While NATO's Mediterranean naval exercises highlight the region's evolving military dynamics, it's not the first time in recent years that US warships have integrated with French naval forces.
In April 2018, France, the United Kingdom, and the US joined forces and conducted strikes into Syria in response to chemical weapons attacks. In 2019 the Donald Cook joined the Charles de Gaulle in operation Fanal 19. In 2016, the USS Ross guided-missile destroyer operated with the Charles de Gaulle as part of Combined Task Force 473 in the Mediterranean. In 2020, the Ross joined the Charles de Gaulle again in the Mediterranean to support combat operations against ISIS.
"France is one of the U.S.'s oldest allies dating back to 1781 with their support in the U.S. Revolutionary War," the US Navy said in a statement. "This strong bond between our two nations reinforced our relationship and tested our joint combat skills during both World Wars. Today, these two navies continue in that great tradition of exceptional partnership."
Read Next: