The Apache helicopter flies through the sky through all weather conditions to deliver destruction to the enemies of our United States. The men and women who fly them act as archangels providing overwatch for troops; the pilots of these war machines have been saving U.S. military ground troops for years.
The YAH-64 Apache helicopter prototype was first flown in 1975. Hughes received a full-scale development contract in 1976. The U.S. Army approved the program in 1982 for full-scale production of the helicopter now known as the AH-64 Apache. The most recent model, the AH-64E Apache "Guardian" helicopter, went into production in 2012, carrying various radar, shooting capabilities, communication, and engine upgrades from the years of research and development. According to Boeing, more than 100 AH-64E Apache Helicopters have been produced since October 2014.
The helicopter is simply a tool. The pilots — with their knowledge and skill — are the blood that is pumped through the veins and arteries of this war machine.
Coffee or Die spoke with six active-duty Apache pilots to find out what it means to command this mechanical beast. Pseudonyms have been used as they were not authorized to speak on the record.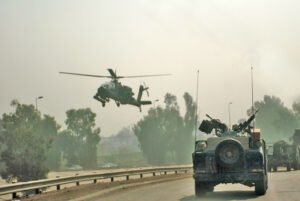 "George" has served in the U.S. military for the past 17 years. He first served within the ranks of the 75th Ranger Regiment, completing six deployments with the U.S. Army's premier raid force. He has served two deployments to Afghanistan since he began flying Apache helicopters in 2014.
George explained that there are various air assets that can break ground troops free in bad situations, such as ambushes. He said that the "fast movers," like the A-10, F-22, and others, aren't readily visible to the troops on the ground. Apaches, he said, are visible to the troops, and in his experience, it provides an extra sense of security when an Apache is overhead.
To George, the defining characteristic of an Apache helicopter pilot is "the ability to to see and understand the mission of the ground force." He said that with that mindset, he and his fellow pilots are always on stand-by to make sure U.S. ground troops can do their job and get home safely. Regardless of if they are sleeping, eating breakfast, or working out, Apache pilots will drop whatever they are doing, spin up, and get to where they are needed as quickly as possible.
"It's about the ground forces, about the guys that are out there," he said. "It's about supporting them. It's about getting them home, making sure they complete their mission."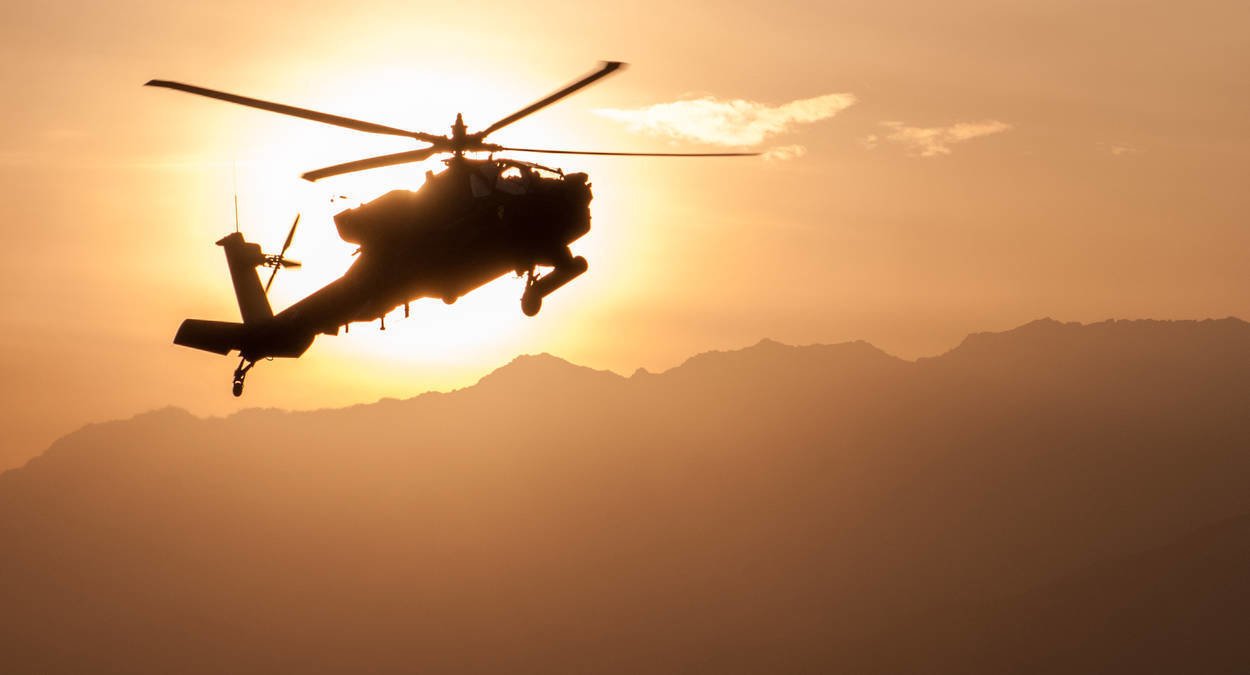 Because George served on the ground as a Ranger for six deployments before becoming a pilot, he has a unique connection to ground troops.
"I know because I've been there," he said. "[I know] what their next moves are going to be, so I can plan ahead, I can move ahead, I can get these guys set up, and before they even ask me, I can already tell them, 'Hey, man, sensors are already there. It's all cleared. You guys are good to go.'"
George described flying the Apache helicopter as both humbling and an honor. "You're going to hear someone on the radio, and you know you are going to hear the yelling and the screaming and hear the gunfire in the back […]. You're that one asset that can stop this shit, you're that one asset that can quiet down what is going on [and] give these guys on the ground peace of mind," he said.
Not long ago, George flew a mission that involved a convoy of U.S. and Afghan forces traveling through a pass in the mountains to hit a target. Once the ground convoy was exiting the pass, enemy forces opened up on them with DShK heavy machine guns, and the first three vehicles of the convoy were blown up with improvised explosive devices. As the U.S. and Afghan soldiers attempted to remove the wounded from the front, additional barrages of PKM machine gun fire and rocket-propelled grenades pinned down the allied force. The existing air assets were unable to locate the origin of the machine gun and RPG rounds. George came overhead in his Apache, and located and destroyed the enemy forces. The allied force was hit so hard that they had to cancel their mission. George was able to bring a bad situation to an end and prevent further loss and injury.
"Justin" has served in the U.S. Army for 18 years and counting. He spent his first four years as a combat medic with the 82nd Airborne Division and deployed twice. He transitioned into flying 14 years ago, with the last 13 years on an Apache.
Justin said that there are a couple of different ideals that define an Apache pilot, including doing anything it takes to accomplish the goals established by the commander, as well as supporting the ground force in anything they are doing. He said it requires dedication and determination, and if the pilot doesn't have that, they won't last in the attack helicopter community.
"We push the envelope a little bit when it comes to fatigue, fuel, ammo — we do whatever we can do to ensure that the ground forces are supported how they need to [be]," Justin said.
Because of his time in the 82nd, Justin said he has a lot more appreciation for what he does now. He recalled an ambush that his team had fallen into where he lost a fellow soldier and another was severely injured. "As a former ground guy, I know what it feels like to have that comfort of knowing someone's over over top of me watching out, knowing that the enemy reacts differently when the aircraft are there," he said.
He said his experience on the ground transferred into his flying career — he knows the terminology and what it's like to be in need of air support. He's able to maneuver his helicopter and get rounds on target faster because he understands the verbiage used between the ground troops outside of their call for fires.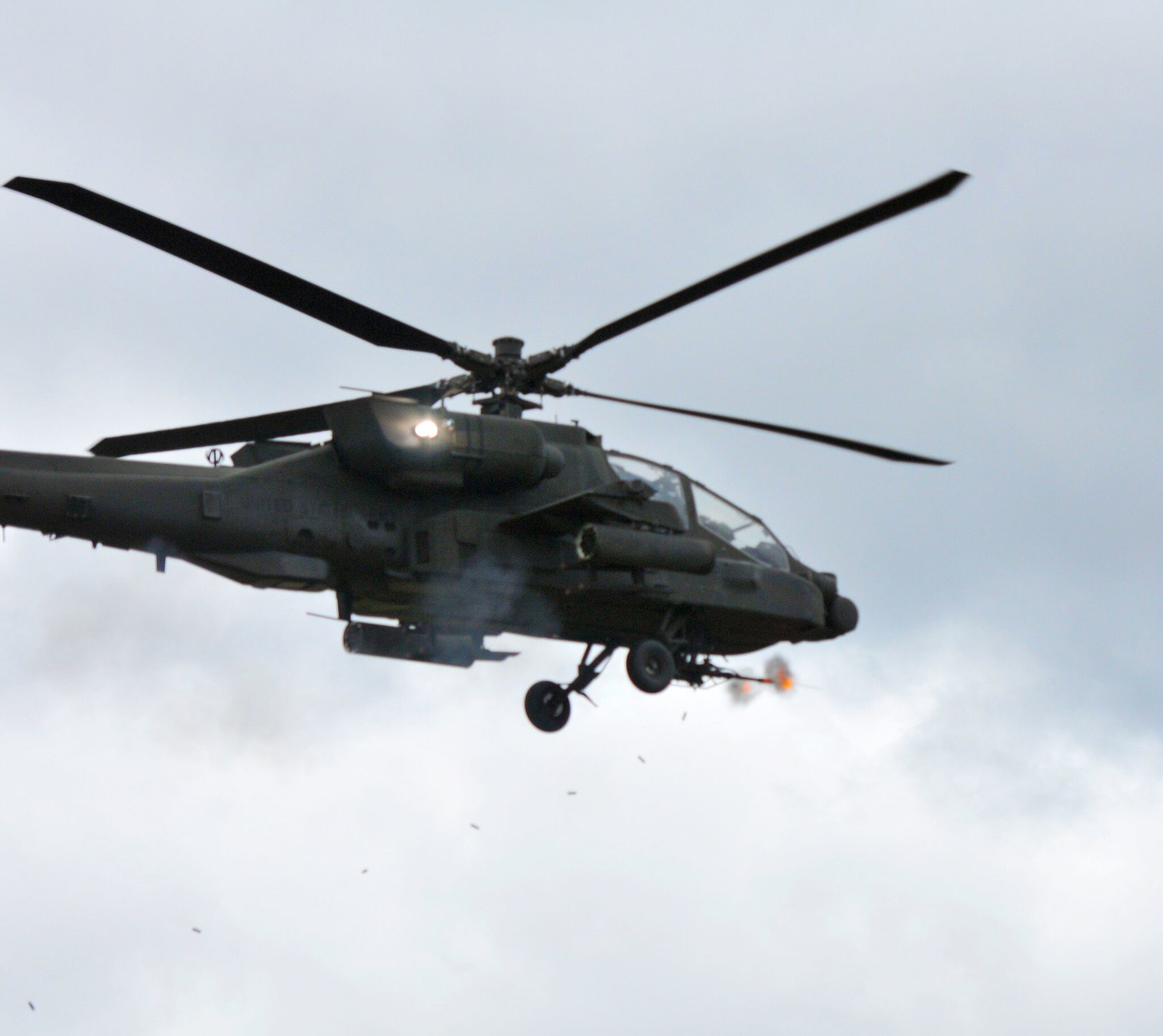 Justin said that every time he flies an Apache, it's thrilling. Even with his most recent deployment, when the day-to-day flying while out of combat could become somewhat mundane, he said that whenever he was called in, his heart would start racing.
"It's not so much the aircraft itself, […] it's more of what it provides and what it can do," Justin said. "I can actually have an effect on the battle, an overwhelming stress on the enemy to the point to where a lot of times they'll stop engaging."
He recalled a point early on in his aviation career while on deployment. The Taliban had attacked ground forces, killing and injuring several U.S. soldiers. The enemy force was made up of approximately eight members and had seemingly gotten away with the attack; unbeknownst to the Taliban, a grid had been called up to Justin. Command requested him to ambush the Taliban.
When he caught up to the enemy combatants, he said they "looked like they were all cheery walking away just […] right down the road of this valley. Anyway, we catch up to them and we verify, identify the weapons, and we killed every one of them. […] You don't get to kill United States service members and get away with it without a consequence. To me, that was my defining moment in Army aviation."
In response to comments on the complete 180 that he did with his job in the military, from medic to attack helicopter pilot, his response is, "Well, technically, no, because the medic manual said that the best preventive medicine is overwhelming firepower. So I've just gotten into — instead of reactive medicine, which is what medics do — we're there whenever something bad happens. Now, with the Apache, I guess I'm in preventive medicine."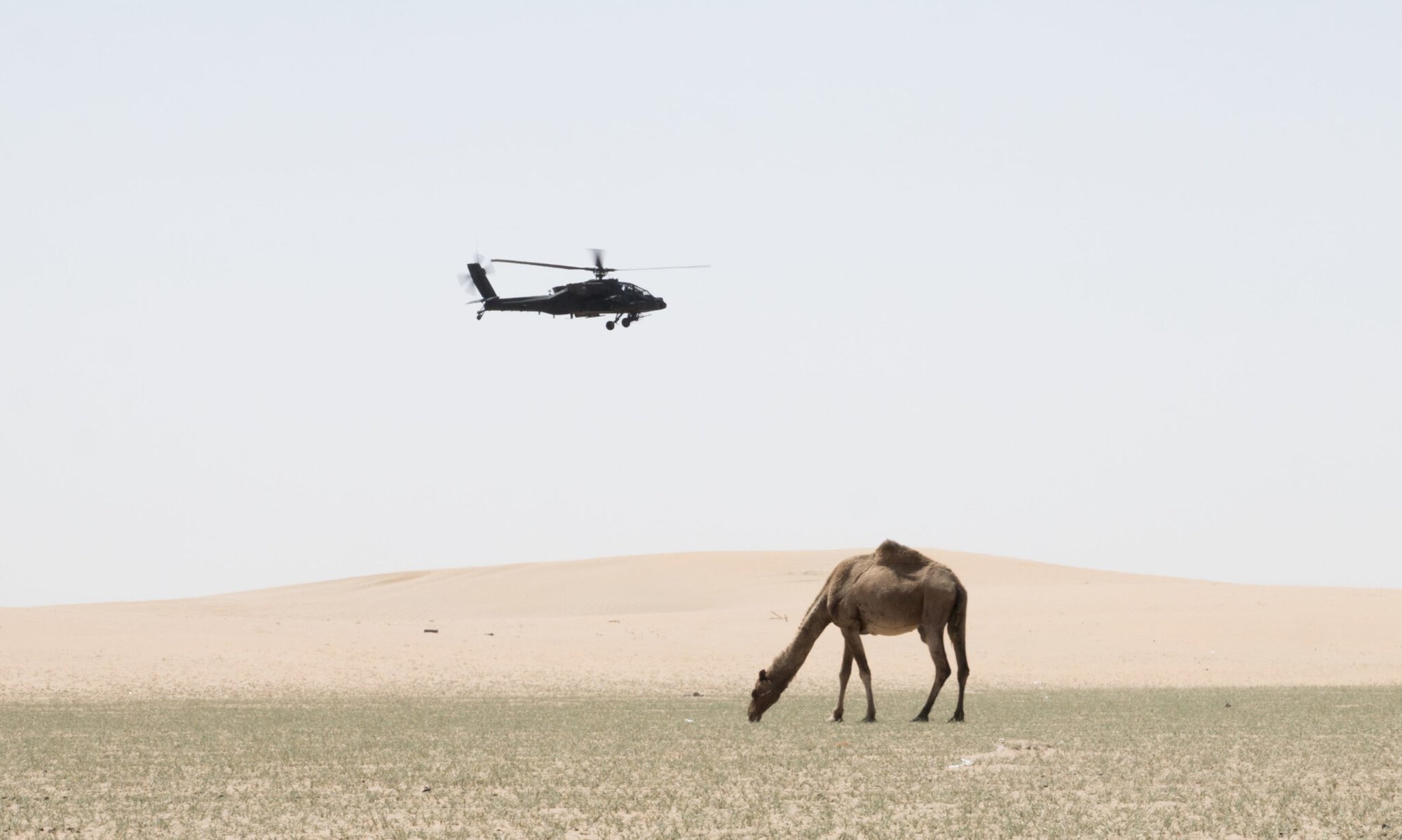 "Jordan" has served in the U.S. military for 16 years, with the first six as a scout/sniper in the U.S. Marine Corps. He transitioned from delivering precise rounds downrange from a rifle to delivering much-larger munitions from a complex aircraft with advanced technology and the same precision.
He believes an Apache pilot is considerably different compared to other rotary wing aviators. "We are soldiers who fly a crew-served weapon that brings death and fear to the enemies of the ground force," he said. "You have to be willing to do anything to protect the ground force."
When it comes to flying the Apache, he described it as surreal. "When I strap that machine to my back and close the canopy door, everything on the outside is left behind, and I am completely focused on flying that machine," Jordan said.
Jordan has responded to troops in contact many times in his career, including one memorable mission in Afghanistan. He responded as the lone pilot — which he said is "a big no-no" — to an urgent medevac request outside of Forward Operating Base (FOB) Shank. He was in the middle of a training flight to become a qualified Apache pilot when the call came in.
"The B-1 overhead gave us the situation report and a laser spot to an enemy squad sized element," Jordan said. "I was cleared into the overhead and started eliminating the insurgents with 30mm."
"I returned Winchester (no ammo remaining) and very low on fuel," he said. He was berated for doing this as the lone helicopter, but he didn't care — the ground troops made it out alive, and that's all that mattered to him.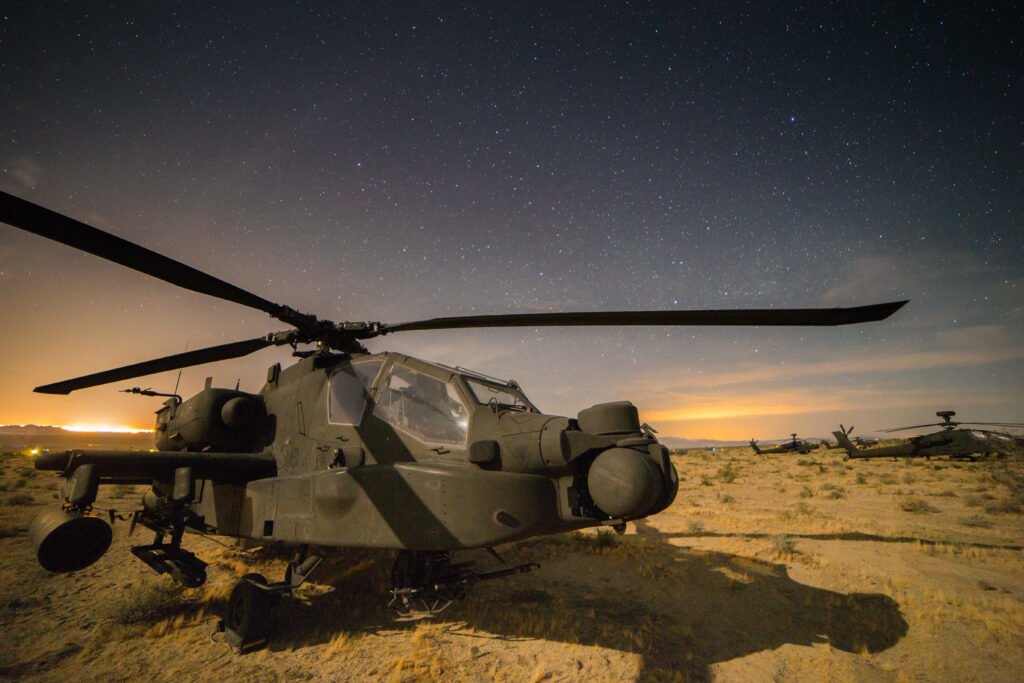 "Robert" started out his military career flying Apaches. He has been active duty for eight years and counting.
"It takes a special breed of pilot to say the least. From Day 1 in the Apache course, you will be molded into a hard-headed, thick-skinned, meat-eater of the battlefield," he said. "Other airframe pilots consider us loud, obnoxious, and often times cocky. Friends and family consider us crazy and wild because we love what we do no matter where we are doing it."
Robert said flying the Apache means that he commands "the world's most advanced and lethal helicopter seen on the battlefield that is called upon during the deadliest of situations. It means that I will accept the call at a moment's notice to fly into a hornet's nest if it means supporting the ground force by destroying the enemy. It means that I will turn on my searchlight so the enemy will shoot at me, so I can find them and kill them."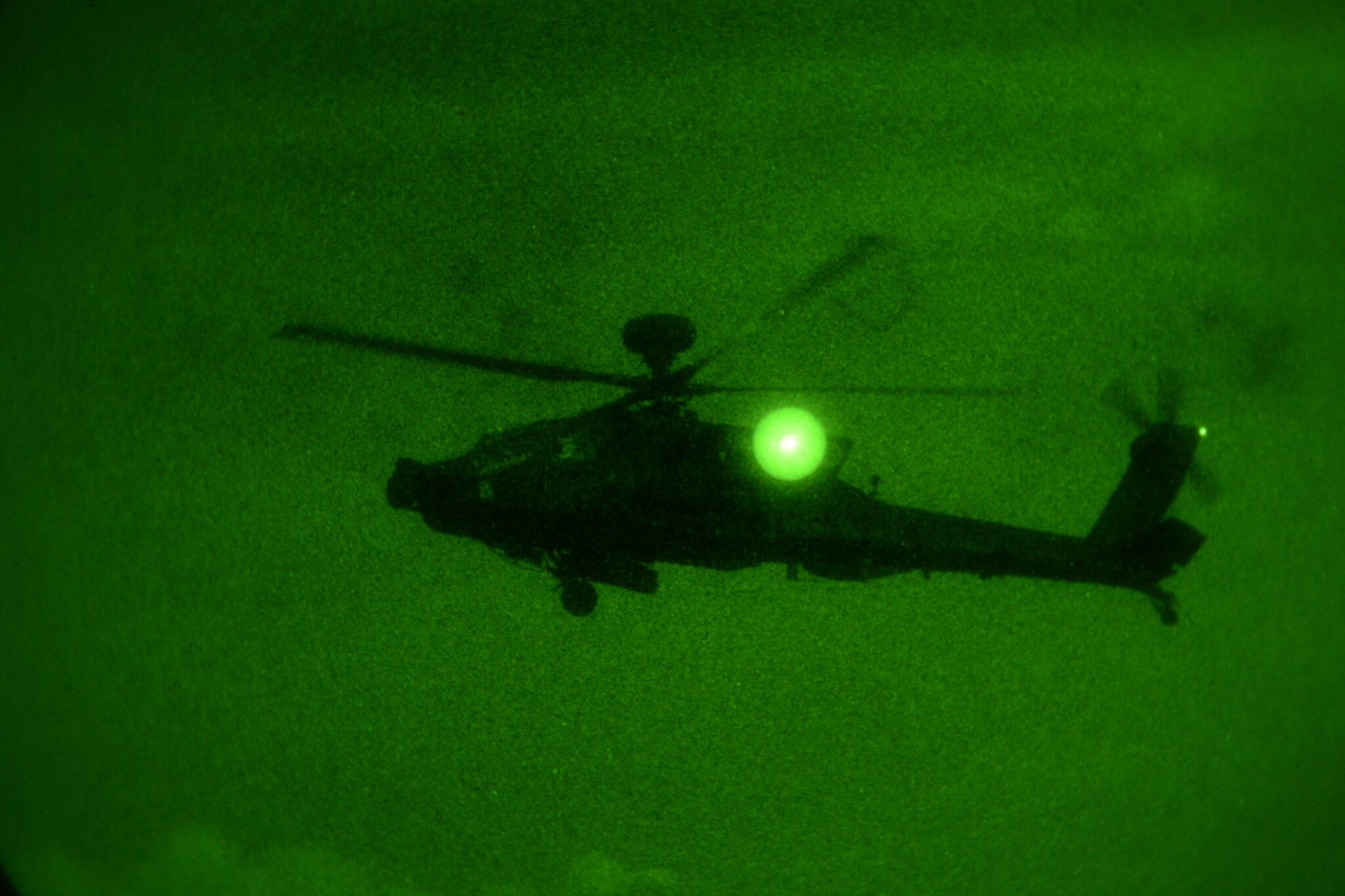 The first time he flew an Apache helicopter was like being on "cloud 9," Robert said, even if it was intimidating at first. "Flying with one eye through a Forward Looking Infra-Red (FLIR) camera on the nose of the helicopter and using the temperature difference seen in the image to fly with your belly touching the tree-tops is where I find my thrills," he said.
He recalled being overhead during the Mosul offensive in Iraq. Ground troops had fallen into an ambush and were pinned down. Robert said that when the Joint Terminal Attack Controller (JTAC) called up the fire mission to him, he could hear the JTAC's heartbeat. He and his sister Apache came in hot, and his aircraft alone fired six Hellfire Missiles and wiped out 17 ISIS fighters in less than 10 minutes. The ground force was able to continue securing Mosul.
"Hearing a calm voice come over the radio after a successful attack is a sigh of relief and a smile on my face knowing that we did our job well," Robert said.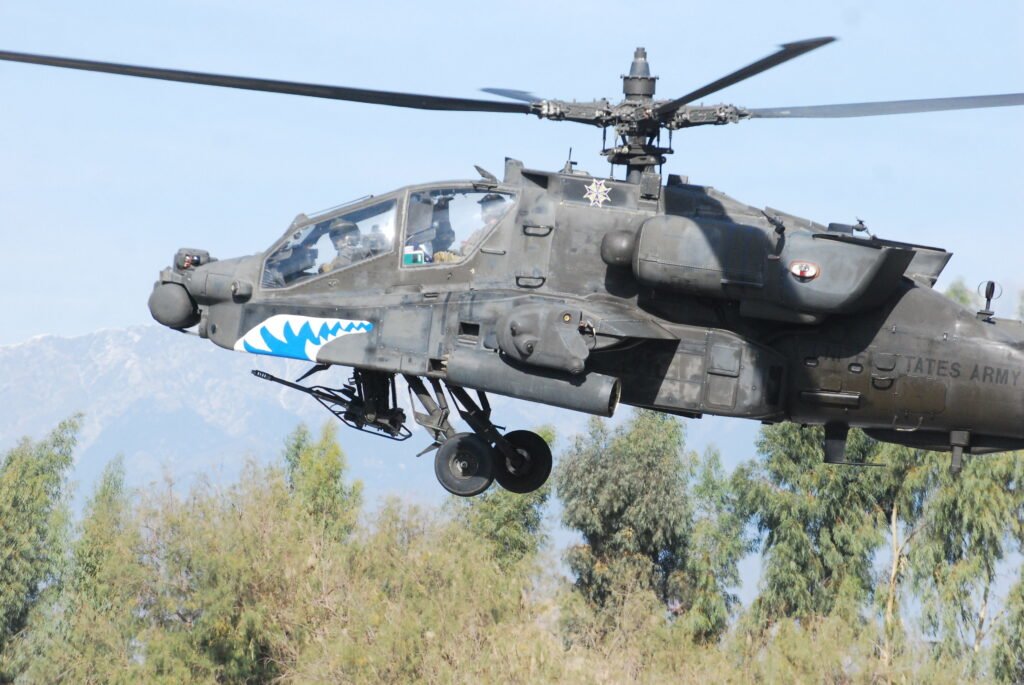 "Matt" has been in the military for over 18 years. He's been on several deployments taking him all around the world to engage America's enemies. He said the typical trait of an Apache pilot is refined aggression.
"I think the most desirable traits are to be aggressive, but not so aggressive that situational awareness is lost in the attempt to get the shot off," he said. "I think the most important trait is to have the unwavering desire to support the troops on the ground in whatever way possible. "
Being an Apache pilot means "taking the fight to the enemy," Matt said. "Adapting TTPs (tactics, techniques, and procedures) in order to provide maximum destruction to break their morale and prevent them from harming our troops and the troops of those working with us."
Flying the Apache makes him feel like "the most badass motherfucker on the battlefield. The enemy knows they have no chance of survival when we come on station." On one of his deployments, Matt said he received word from the ground troops that enemy anti-aircraft had been given the order to fire on his Apache helicopter. The enemy anti-aircraft refused to fire at the Apache because he knew they would find the weapon and destroy it along with the personnel operating it.
Matt explained that the Apache community is a tight-knit group. "There is a unique bond amongst the Apache community, especially those who have been to combat together," he said. "It is evident everywhere I've been. I have been told by multiple pilots from other airframes in several different units that they have never seen a group that is so tight knit."
"Flying Apaches is what I joined the Army to do," Matt said. "Getting to the point I'm at in my life and career gives me a sense of accomplishment that I never thought I would feel. But knowing that this aircraft plays such an important role on the battlefield fills me with a sense of pride that is truly indescribable."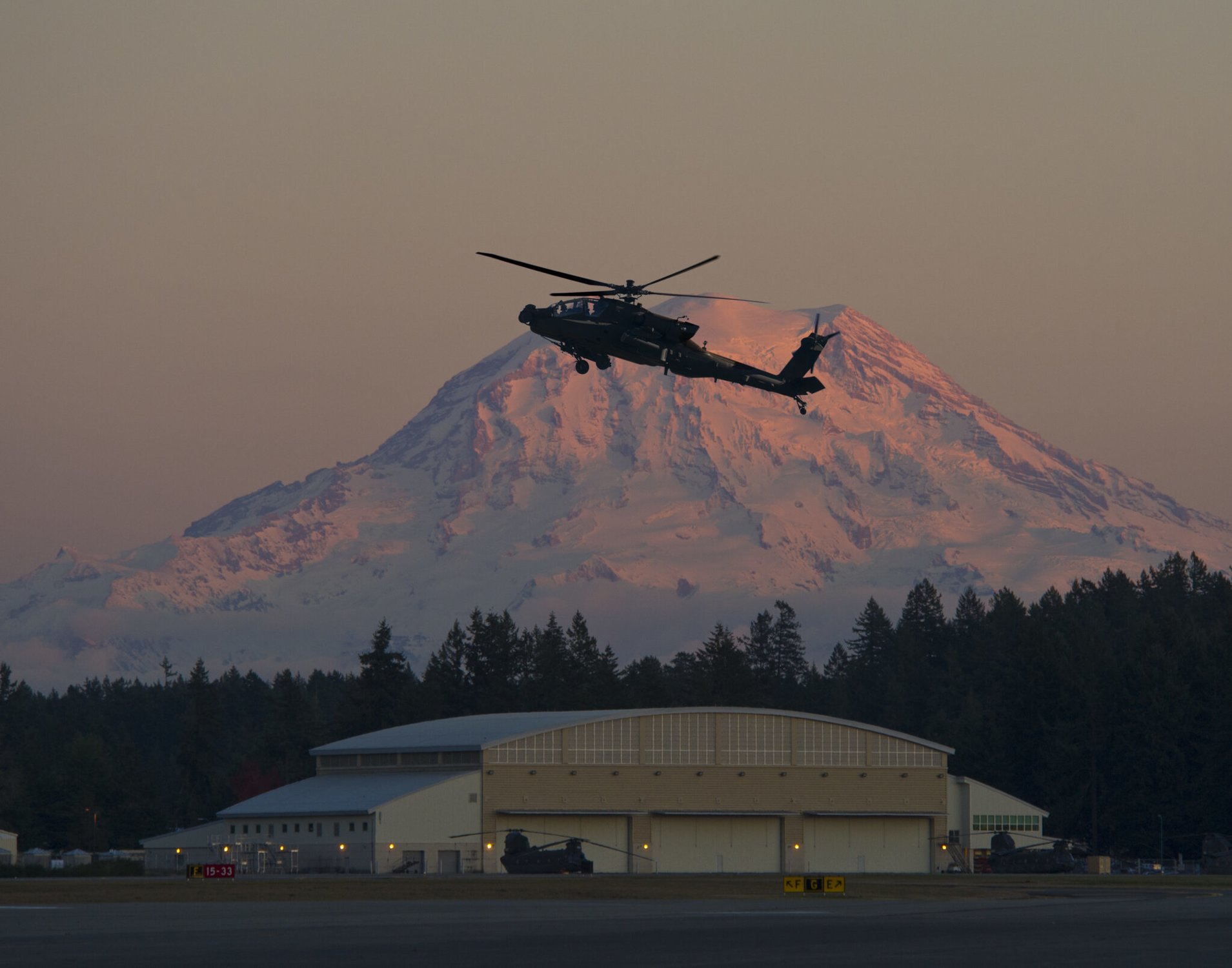 "Billy" has been in the U.S. military for nine years, with the first four years as a JTAC in the U.S. Air Force and the last five years flying Apache helicopters. When asked what it takes to be an Apache pilot, he said, "Anybody can be a pilot, it's not hard to wiggle some sticks, but to maintain SA (situational awareness) and be able to timely and accurately provide fire support to the brothers on the ground — that's what it takes."
Billy said that being the pilot of an Apache means everything to him and that his experience as a JTAC on the ground gave him a connection to air assets and understanding the importance of close air support (CAS).
His first experience flying the Apache was overwhelming and one of the most difficult things he has ever done, he said. While his training and familiarity with the aircraft and what it can do has eased his anxiety, there is still excitement with flying. "Strapping the aircraft on our backs and pulling 130kts (knots) to get to the friendly forces and provide CAS is definitely a way to get the adrenaline pumping, and it still amazes me everyday the maneuverability and capabilities of the Apache," Billy said.
One of his most memorable interventions in combat came when enemy snipers had pinned down ground troops. Billy fired a hellfire into the building where the sniper fire was coming from and brought it to a crashing halt. He said it was a simple but beautiful end to the threat against troops on the ground.
"Having been on the other side of the hand mic, I understand how important and critical my role is as an Apache pilot," Billy said. "You can be a battle tide changer in two ways. You can clog up the airspace, waste useful comms and minutes of breath while your brothers are in a firefight, or you can calm the storm, neutralize the enemy force, provide a sense of security, and increase the morale of every soldier on the ground. Every Apache pilot I know strives for the latter — and hopefully we all keep it that way."