There's a painting on the wall at Lockheed Martin that shows two AH-64D Apache Longbow attack helicopters high above the broken landscape of Tal Afar in northern Iraq. From the gunships scream the defense contractor's laser-guided AGM-114 Hellfire missiles. It's a corporate art piece, a trophy, a document marking the first US launch of a Hellfire in combat over 5,000 feet above ground level — an event that would fundamentally change the way aerial attacks were implemented in the Global War on Terror for the next decade.
The pilot in the Apache was Butch Whiting, who later became the co-founder of tactical and outdoor apparel company Kryptek.
"Tal Afar, Operation Restoring Rights, is when it came together, when high-altitude tactics became the next new tool in the toolbox," Whiting says. "The Cold War mentality was nap-of-the-earth flying, set left, stack right, going against major near-peer competitors with very sophisticated radar and anti-aircraft systems, to this new conflict where one minute you're looking at a guy and his goat, the next he's launching an RPG."
Whiting was born and raised in southern Idaho.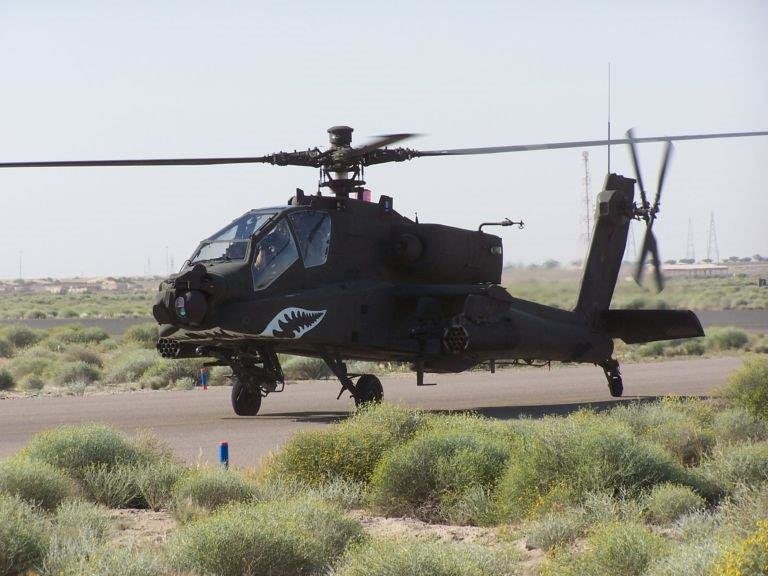 His forefathers homesteaded there in the 1800s, settling near what would become the town of Rockland — a booming modern-day population of 295. Mule deer season shaped his formative years. "We didn't go to Disneyland or on some Hawaiian trip," he says. "Vacation days were saved for deer camp. All my aunts and uncles would come back. Hunting was a major part of our family culture."
His grandfather was a first sergeant in the 82nd Airborne in World War II and planted the Army seed early.
"Go to college. He pushed that," Whiting remembers. "He was an NCO, and I think it was important to him I join as an officer."
A competitive smallbore shooter, Whiting attended one year on the rifle team at Norwich University. He transferred to Gonzaga University in Spokane, Washington, to be closer to the girlfriend who would become his wife. There, in the ROTC, he did a mock air assault with the Washington National Guard. They flew the students back to campus in a Huey, and Whiting was hooked. "I became enamored with Army Aviation, primarily attack aviation. I had this vision of being a hunter on the battlefield, with the most lethal weapon platform available. Making that happen became my No. 1 focus in life."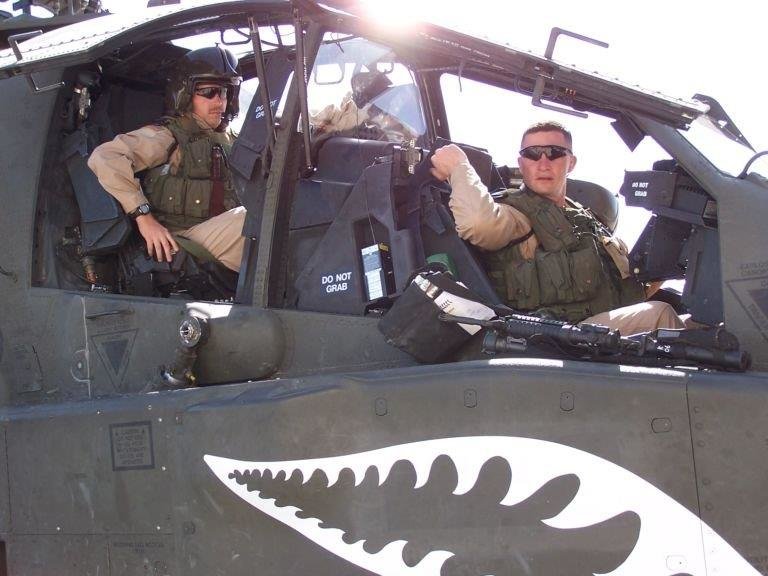 Whiting was commissioned in 1997, finished Army flight school in the spring of '98, and shipped to Korea to learn Apaches. "I felt like I won the lottery," he says.
The AH-64 Apache attack helicopter is a fearsome weapon. Years later, in the mountains of Afghanistan, soldiers picked up comms from a Taliban lookout screaming into his radio as the Apaches arrived on the scene. "The Monster is here! The Monster is here!" The Apache has never had a more fitting nickname.
Armed to the teeth, the AH-64 and its variants can carry 1,200 rounds of 30 mm, fired at 640 rounds a minute, plus up to 16 Hellfire air-to-surface missiles or 76 Hydra 70 2.75-inch rockets, or a varied combination of all three. They can fly more than 170 mph, trimming the landscape 20 feet above ground (nap-of-the-earth), or vanish into the clouds beyond 10,000 feet, invisible by sight or sound to the enemy below.
Air attack in the 1980s and '90s was geared toward a possible conflict with Russia or North Korea. Pilots trained in nap-of-the-earth and overwater tactics, sneaking in under radar to obliterate armor and installations. Then 9/11 happened, and everything changed.
Whiting was with the first Apaches to deploy to Afghanistan. The thin mountain air meant the birds could not hover. Pilots had to develop run-and-gun tactics, literally on the fly — engaging enemies while moving rather than in a fixed hover. Their first significant engagement, Operation Anaconda, had strict rules of engagement that put the US military at a major disadvantage. Whiting and other pilots could not rain down hellfire on the enemy unless fired upon — even if said enemy was carrying an AK-47 and moving toward troops on the ground.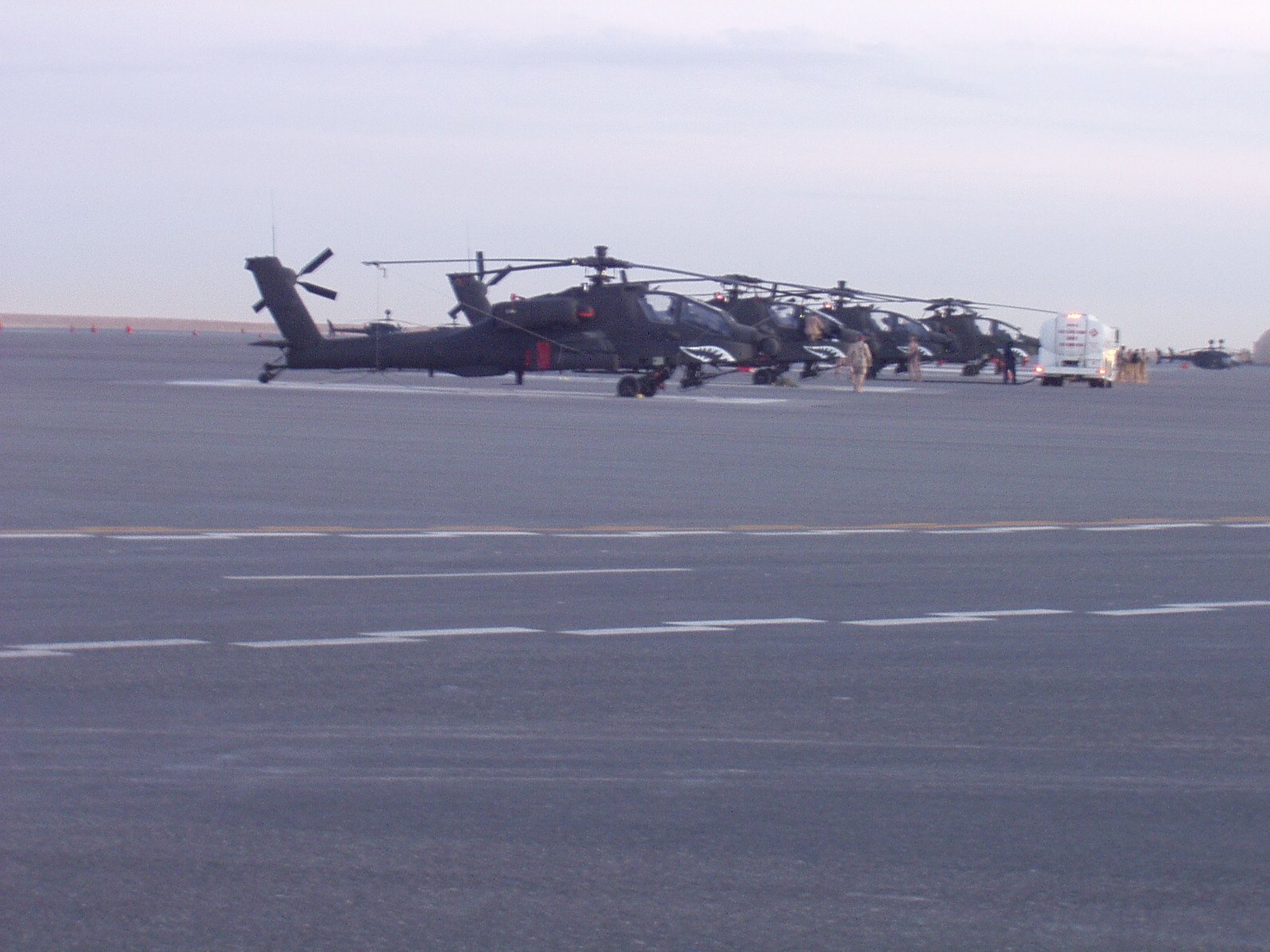 "It was a baptism by fire," he remembers. "Handcuffed by the ROE, then implementing running fire and diving fire, which up till that point we had not trained on. Only a few individuals [in the Army] left over from Vietnam, Cobra pilots, had any experience doing running fire and diving fire — what was called high-energy tactics. We had to learn it all in combat."
After Anaconda, Whiting did a Captain's Career Course. He found a Vietnam-era master gunner at Fort Rucker, who dug out a paper copy of a 1960s flight manual on high-energy tactics. "He pulled it out of a desk and handed it to me and said, 'I want this back.'" Whiting says. "It's the only one I ever saw or knew of."
Whiting used it to develop a white paper for the Army on modern, high-energy tactics that fit the capabilities and weapons of the Apache. His paper was rapidly adopted into the AH-64D Aircrew Training Manual. Army Apache attack helicopter units started home station training, incorporating high-energy tactics into gunneries and training exercises.
Shortly thereafter, he heard of the Israelis' utilizing high-altitude rotary-wing tactics with their Apaches, climbing to 10,000 feet, staying within Israeli airspace, and successfully launching Hellfire strikes on targets in the Gaza Strip.
"This tactic was unheard of in the US Army," Whiting says. "But as we tried it, we discovered that at that height, the aircraft are nearly impossible to detect with the naked eye, practically invisible to the enemy below."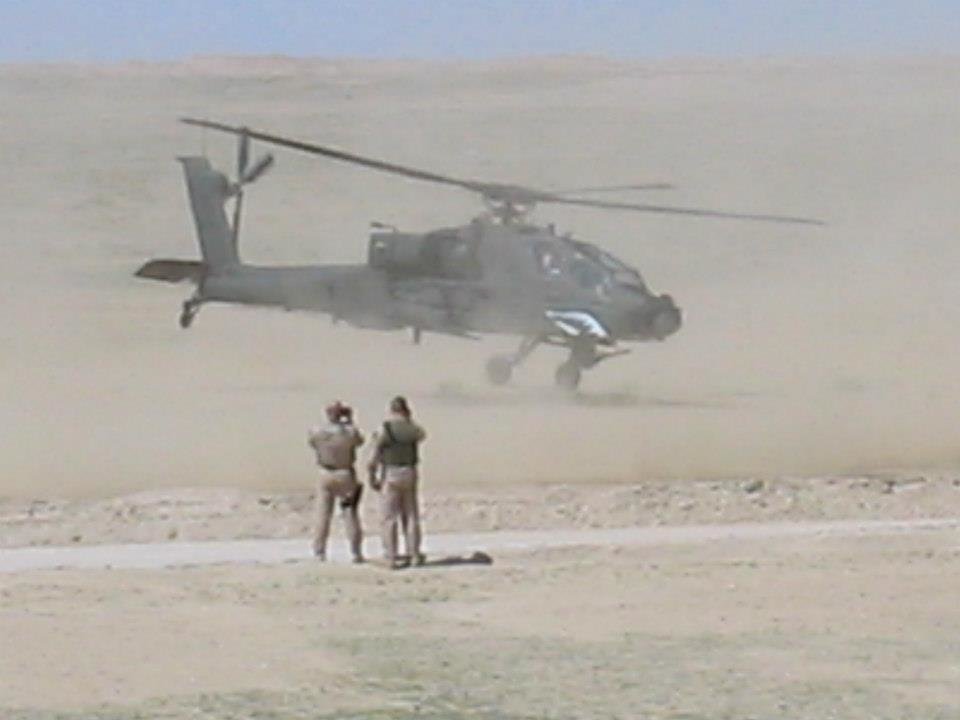 These approaches — running and diving fire close to the ground at high-altitude mountain targets as well as high-elevation missile deployments — became the playbook for US Apaches in the Global War on Terror. Unleashed with force on the Taliban and al Qaeda in Iraq, the Apaches and their pilots earned that name "Monster," feared as they were throughout the battle space.
The new playbook that Whiting helped develop paid big dividends in 2005 at the Battle of Tal Afar, part of Operation Restoring Rights. Abu Musab al-Zarqawi had a node of bomb makers and logistics support in the city, responsible for an early uptick in improvised explosive device attacks on coalition forces. Al Qaeda had a stronghold in a 1,000-year-old section of the city that had resisted US and Iraqi attempts to overrun it. "There was no rhyme or reason to the layout in the Saria district of Tal Afar," Whiting said. "It's like goat trails and donkey trails had become pathways, and we could not effectively get mechanized or armor vehicles into the vicinity of the stronghold."
Ten aircraft had been shot down over Tal Afar, including AH-64s from adjacent units doing running and diving fire. Whiting, then commander of Renegade Troop, 4th Squadron, 3rd Armored Cavalry Regiment, brought up the Israeli high-altitude tactics. With reps from Boeing and Lockheed in country, they practiced Hellfire launches from nosebleed heights day and night. When it came time for battle, the Apaches were in place, and "we absolutely fucking crushed al Qaeda," he says. "They couldn't get up on the rooftops to engage with surface-to-air missiles because peshmerga surrounded them, and we had enough standoff in the vertical sense that they couldn't see or hear us. We just pounded them. We shot 52 Hellfires in two weeks with absolute precision."
The 82nd Airborne Division and Iraqi 3rd Division locked up most of the city in three days, the stronghold was tipped over, and the battle declared over, 18 days into the fighting. It was the first major victory in Iraq. President George W. Bush later said, "The story of Tal Afar gives me confidence in our strategy." History has not been kind to that strategy in Iraq, but nevertheless, what was learned in the sky over Tal Afar has informed air attack tactics ever since.
Whiting, and his co-pilot Josh Cleghorn, stayed in the fight well after Tal Afar. In their downtime, they'd talk about getting out, getting home, about starting a hunting company. The two would go on to create Kryptek. "The idea of Kryptek was literally formed while in combat in northern Iraq," Whiting says.
"We wanted to be hunters on the battlefield, and at home. We were. Knowing how to hunt informed my work in the service, and the military informs my hunting work now with Kryptek. It's a lifestyle and mentality. A mindset."
---
This article first appeared in the Summer 2021 edition of Coffee or Die's print magazine as "Hunting Above the Battlefield."
Read Next: What it Means to be an Apache Pilot, According to 6 Apache Pilots