The desert surrounding the infamous "Area 51" government installation is not for the faint of heart. The barren landscape, just an hour outside of Las Vegas, features brutal temperatures, no shade or cover, and a complete lack of water or wildlife.
This brutal dystopia is where the next great battle on American soil will occur, kicking off during the early morning hours of Sept. 20, 2019. Millions of people have signed up to join "the Horde" and storm the gates of the secure government facility. Consisting of battalions of "Kyles," "PATTTs," and "Undercover Aliens," the Horde might just have the numbers to overcome base defenses.
Fortunately, an army of barrel-chested, beer-bellied American patriots from the "Drinkin' Bros" Facebook group have stood up and vowed to defend the government secrets of Area 51. At the formal, written request of President Donald Julius Trump, these "MAGA Marauders" have already begun digging in, erecting huge walls, and tapping numerous kegs in preparation for the fight of their lives.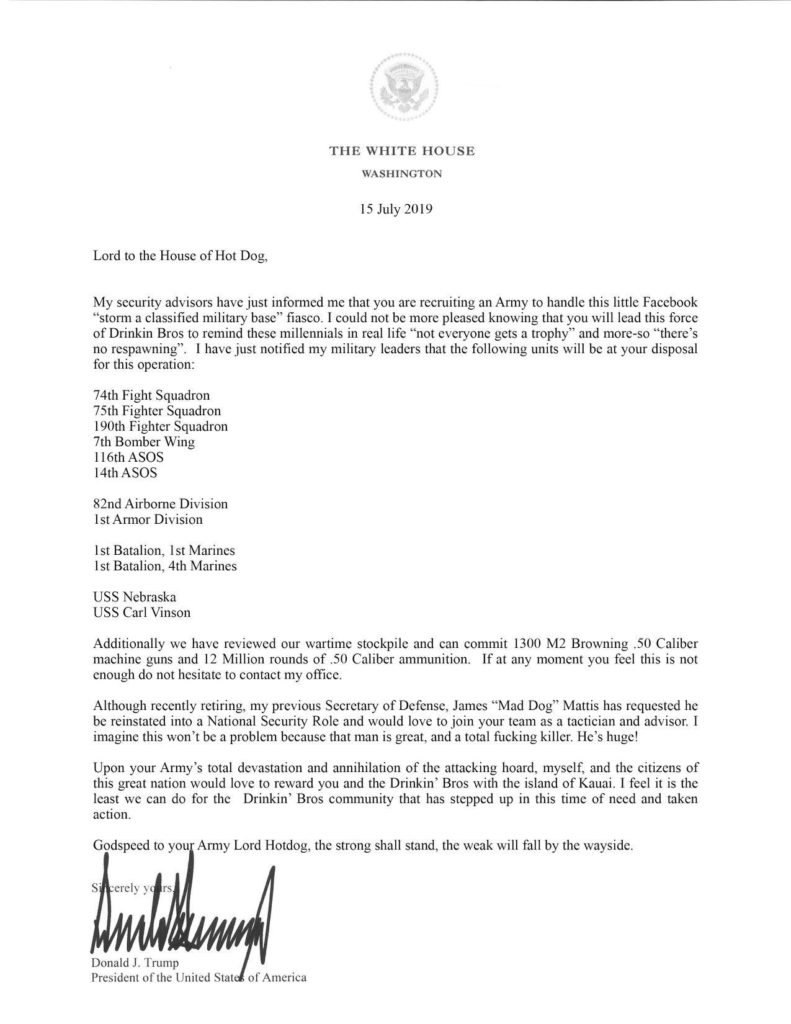 "We mostly do two things here at Drinkin' Bros: drinkin' and fightin'," said Jarred Taylor, who's affectionately referred to as "Lord Hotdog" by his followers. "And we're all out of … wait a second … nope, we're not out of booze. So, I guess we'll just keep drinkin' while fightin'." At this time, Coffee or Die is unclear as to whether he was referring to fighting in general or fighting the horde in particular, and whether or not he requires hot dogs to fight.
They'll even have access to multiple active-duty military units, to include the 82nd Airborne Division and the 1st Battalion, 1st Marines (crayons not included). Coffee or Die spoke to one paratrooper who was supposed to go to Afghanistan but is now being pulled for duty at Area 51.
"I think it's pretty great. Super great. I mean, I was definitely not going to find a way out of going on deployment," Specialist Craig Ryan said, as his eyes darted nervously from side to side. "All I need to do is knock out these dental appointments, and I will be ready to go!"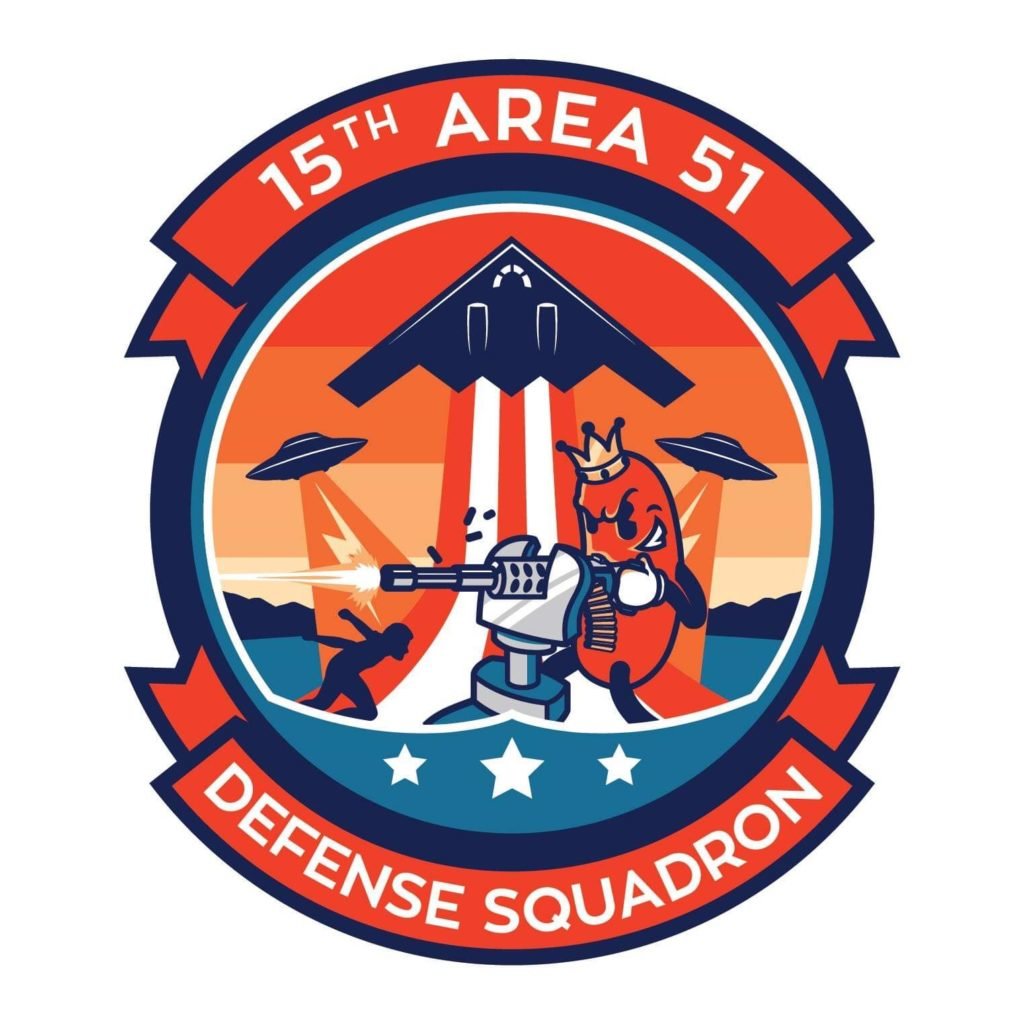 Ryan was last seen changing into civilian clothes at about noon and heading off base to meet up with the love of his life, Destiny, who currently works at Secrets, an adult entertainment club in Fayetteville, North Carolina. It's unclear if he actually had a dental appointment.
Whether or not Ryan links up with Lord Hotdog's force of freedom, the MAGA Marauders' smackdown with the Horde is bound to be one for the history books. Many of the MAGA Marauders have actual combat experience from their time in the military, but, with the exception of their DB Fitness Battalion, are not exactly in peak shape.
"We're actually counting on not being fast," said retired General "Mad Dog" Mattis, who's being tapped as an advisor/grenadier/motivational speaker for Lord Hotdog's army. "I mean, do you really think the evil forces of the Horde are prepared to fight a 20-plus year war with us? Our children's children will fight this out to the bitter, inconclusive end if they have to!"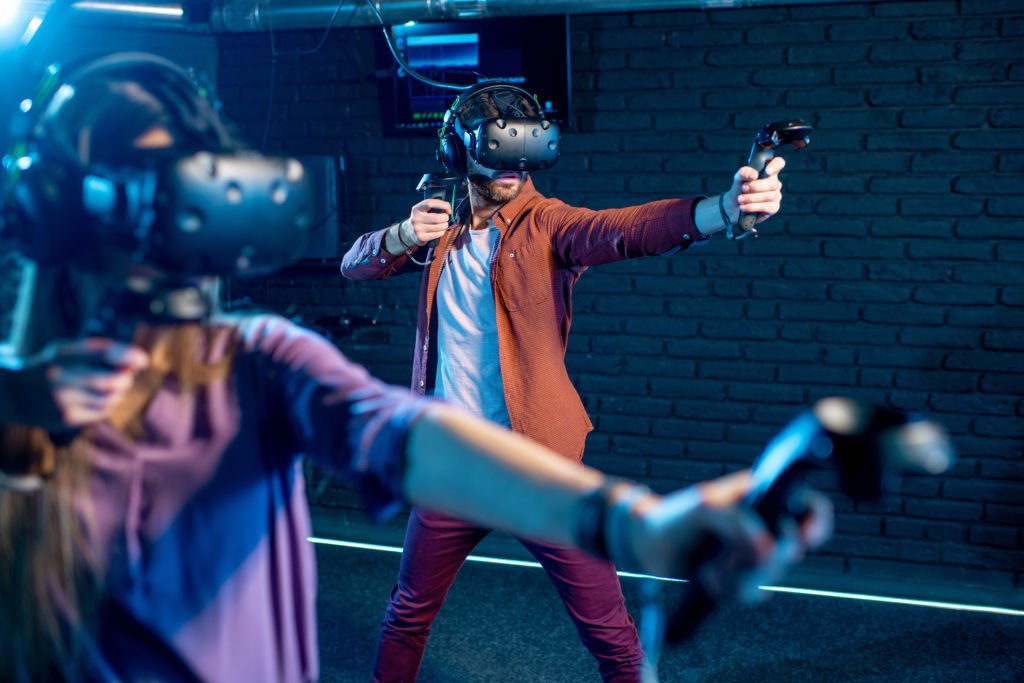 The Horde, on the other hand, has extensive virtual combat experience, but most are not only out of shape, they've literally never worked out in their entire lives. "I may not be the next Megan Rapinoe, but I've definitely defeated more than a few RPGs in my day," said one member of the Horde, who would only identify himself as Sl4ught3r_69. "I mean, as long as they start us off with at least three respawns, there's no question we'll be stepping on flags at Area 51 in no time!"
At the time of this report, there's no indication how extraterrestrial beings feel about the looming combat. We've reached out to Mark Zuckerberg multiple times, but he has not responded to our requests for comment.
---
Editor's note: Just in case you haven't figured it out, this is a satire article and is in no way meant to be an accurate depiction of actual events.