A wildfire spotting and control aircraft crashed in northwest Arizona Saturday, killing the pilot and a career firefighter. Pilot Matthew Miller, 48, and Air Tactical Group Supervisor Jeff Piechura, 62, were executing "visual reconnaissance and aviation command and control" over the Cedar Basin Fire in a Beechcraft King Air C-90 at the time of the crash.
Raymond Suazo, the Bureau of Land Management Arizona state director, released a statement Sunday on the crash.
"Our hearts and most sincere condolences are with the families, friends and colleagues of both individuals lost in this tragic accident," Suazo said in the statement. "This reminds us of the inherent risks involved in wildland firefighting and the gratitude we owe to the courageous and committed men and women who serve willingly to protect lives, communities and natural resources."
The Department of Interior Office of Aviation Services, the National Transportation Safety Board, and the Federal Aviation Administration are all investigating the crash.
Miller was a trained fire pilot from Falcon Executive Aviation Inc. and was contracted by the US Forest Service.
Piechura was a retired Northwest Fire District chief, also known as "Chief Pie," according to a press release from the Northwest Fire District. He served as NWF's first fire chief, taking on the new role in November 1988. He retired from NWF 24 years later but continued working for different West Coast fire departments and the US Forest Service, for which he was doing contract work at the time of his death.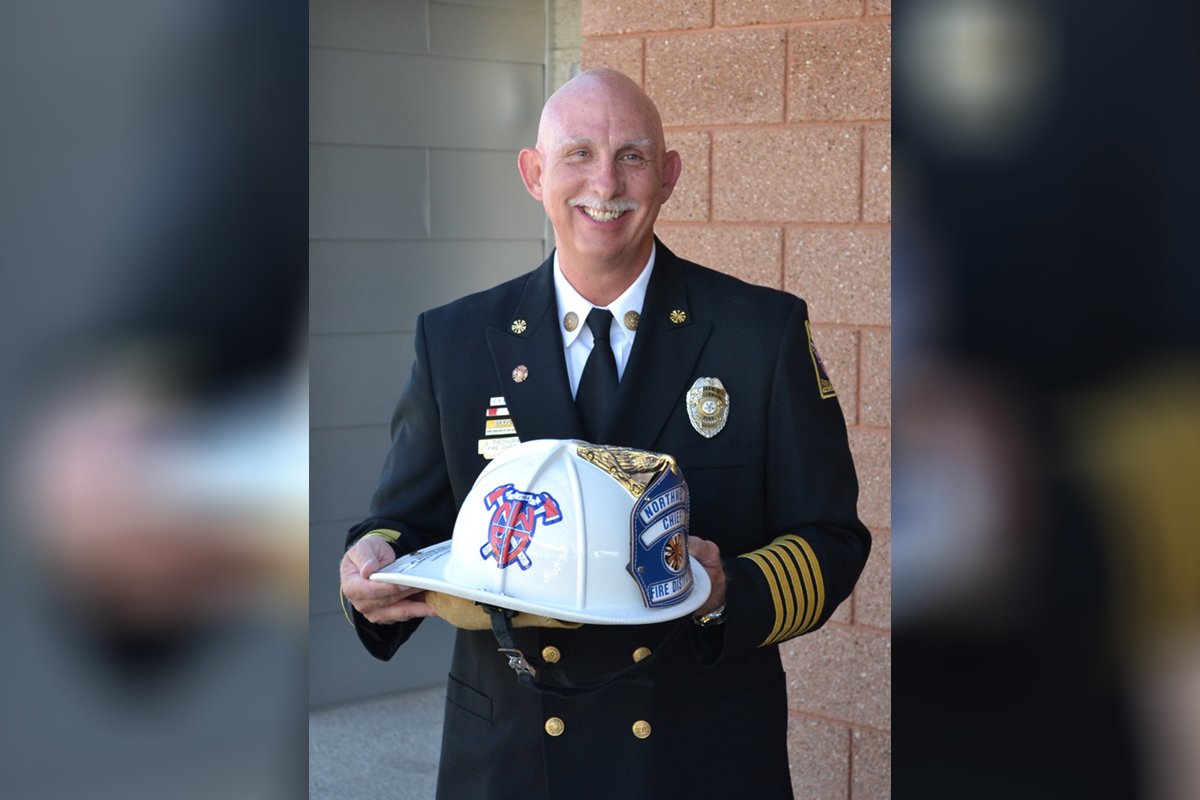 Piechura had flown many air tactical group supervisor "air attack" missions throughout California and other states, NWF said in the statement. He interacted with thousands of firefighters throughout the country. As the air attack element during a fire, Piechura controlled aircraft and ground firefighters, deconflicting airborne traffic and focusing on threats ground elements cannot see.
"Piechura's passing leaves a tremendous void in the lives of his beloved family, friends, and the thousands of firefighters across the country he worked with," the NWF press release states. "His professional accomplishments are far too many to be captured in a single document and his personal impact on those who knew him is too immense to comprehend. For those of us fortunate enough to work with Jeff, or 'Chief Pie,' we will forever miss his warm smile, firm handshake, and endearing embrace he gave those around him."
From Jan. 1 to July 5, 2021, 54 firefighters have died in the line of duty, not including Saturday's fatalities, according to the US Fire Administration.
Read Next: 2 Daughters Honor Slain Police and Firefighter Dads at High School Graduations