It's hard to accurately explain the scale of this. Like a World War II siege or retreat mixed with a natural disaster.
Dunkirk and Hurricane Katrina combined.
All of the gates are impassable. Not only impassable but a hazard to human life. There have been deaths due to trampling, exhaustion, or sickness. Way more than is being reported. People have tried to throw their kids over the wall, and they get stuck in the razor wire.
This place feels almost like a dream. Everything is thrashed. None of the old "FOBisms" these places are known for (a FOBism is the relative comforts enjoyed in built-up Forward Operating Bases). Soldiers, Marines, and airmen are all just out getting shit done.
The Marines, 82nd Airborne Division, and 10th Mountain Division are doing great things and living like total shit.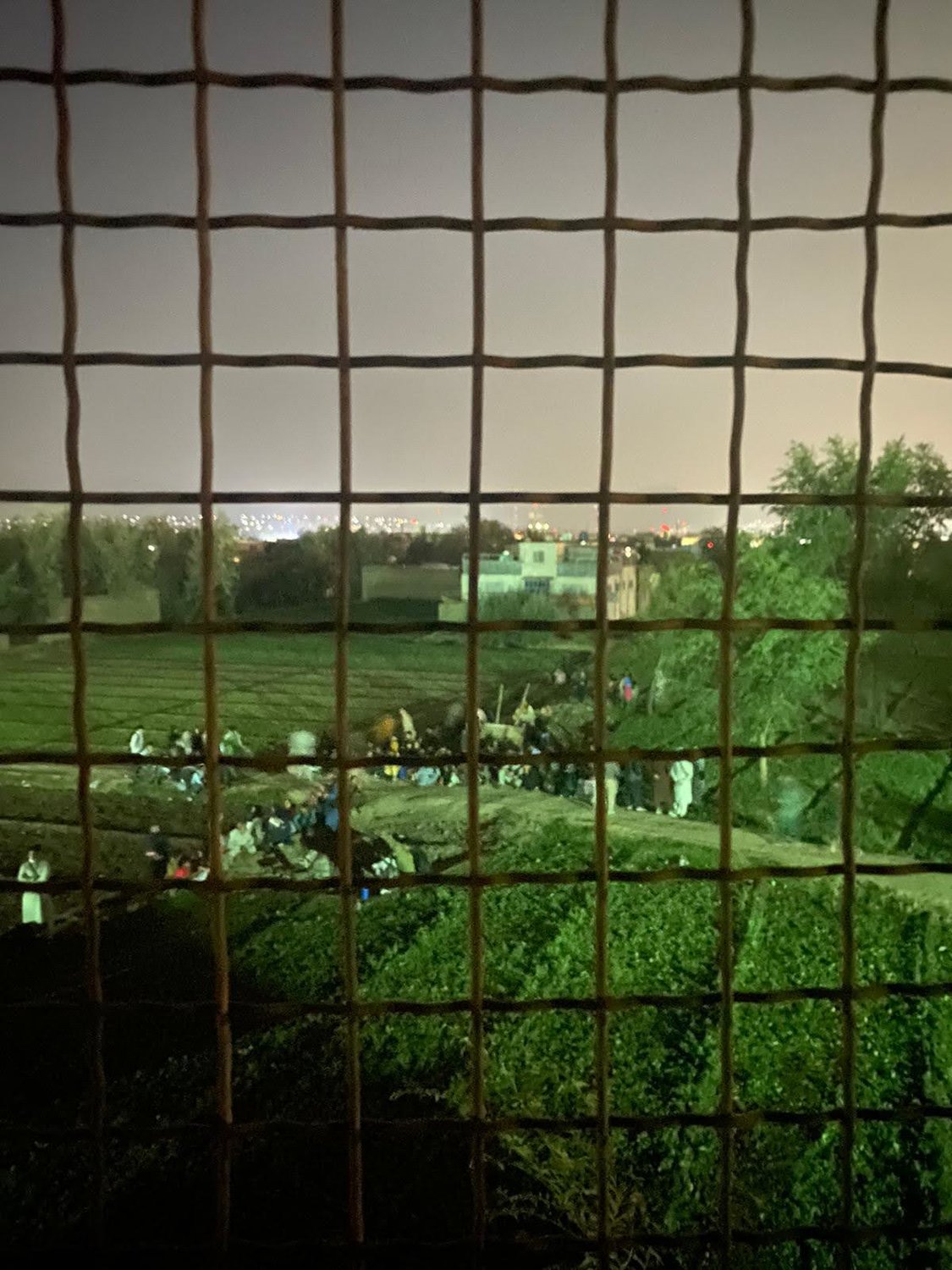 The efforts for getting people into the airport are specifically focused on American passport holders and their families. Or high-level government officials or military possessing the appropriate visas.
The Taliban continue to sabotage efforts to evacuate. Outside the gate is constant gunfire — warning shots, probably, or just crowd control, we hope — but much worse, we hear they are printing out and passing or selling fake visa documents to refugees, and letting masses of people approach areas of the perimeter that aren't entry points — which means US troops have to divert resources and attention to redirect, manage, and care for them.
The Ark Salus team arrived Sunday on a charter from Istanbul to Bahrain, and then flew into Kabul when a landing spot was granted by Air Force combat controllers on the ground here. In a quick turn, they flew 100 people out of Kabul Sunday, Aug. 22.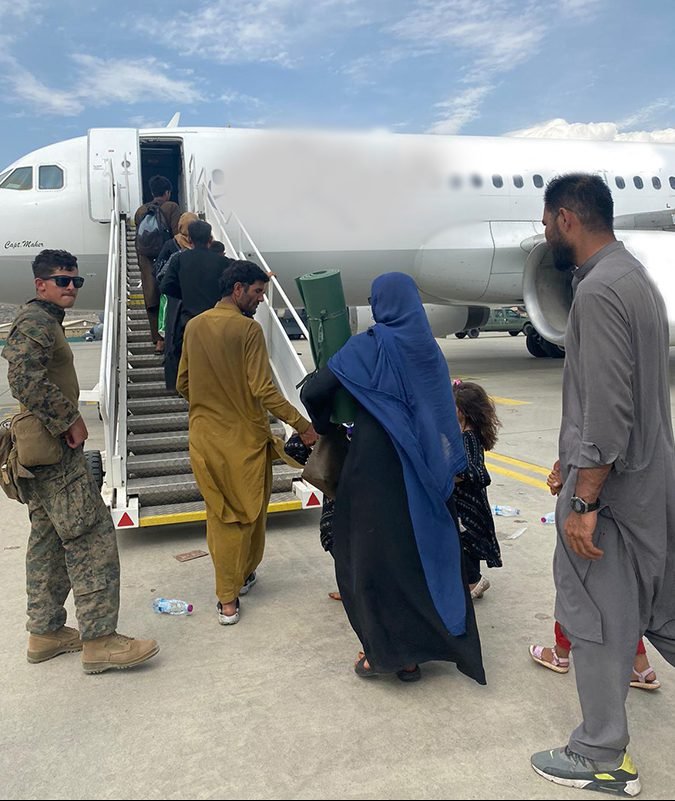 The team is shuttling Afghans from Kabul to Isa Air Base in Bahrain, a nearly 11-hour round trip covering 2,200 miles. They expect to be back in Kabul in 14 to 20 hours to get the next load of people out of the country.
C-17s are cycling through this place at a pace I didn't think was possible. In that regard, this place is a well-oiled machine. The estimate is that over 40 sorties of fully loaded C-17s were scheduled for Sunday. Flights continue to roll through at an unbelievable pace. But still, things seem to be getting worse and worse.
Mathematically, there is no way this can be done within the current time frame.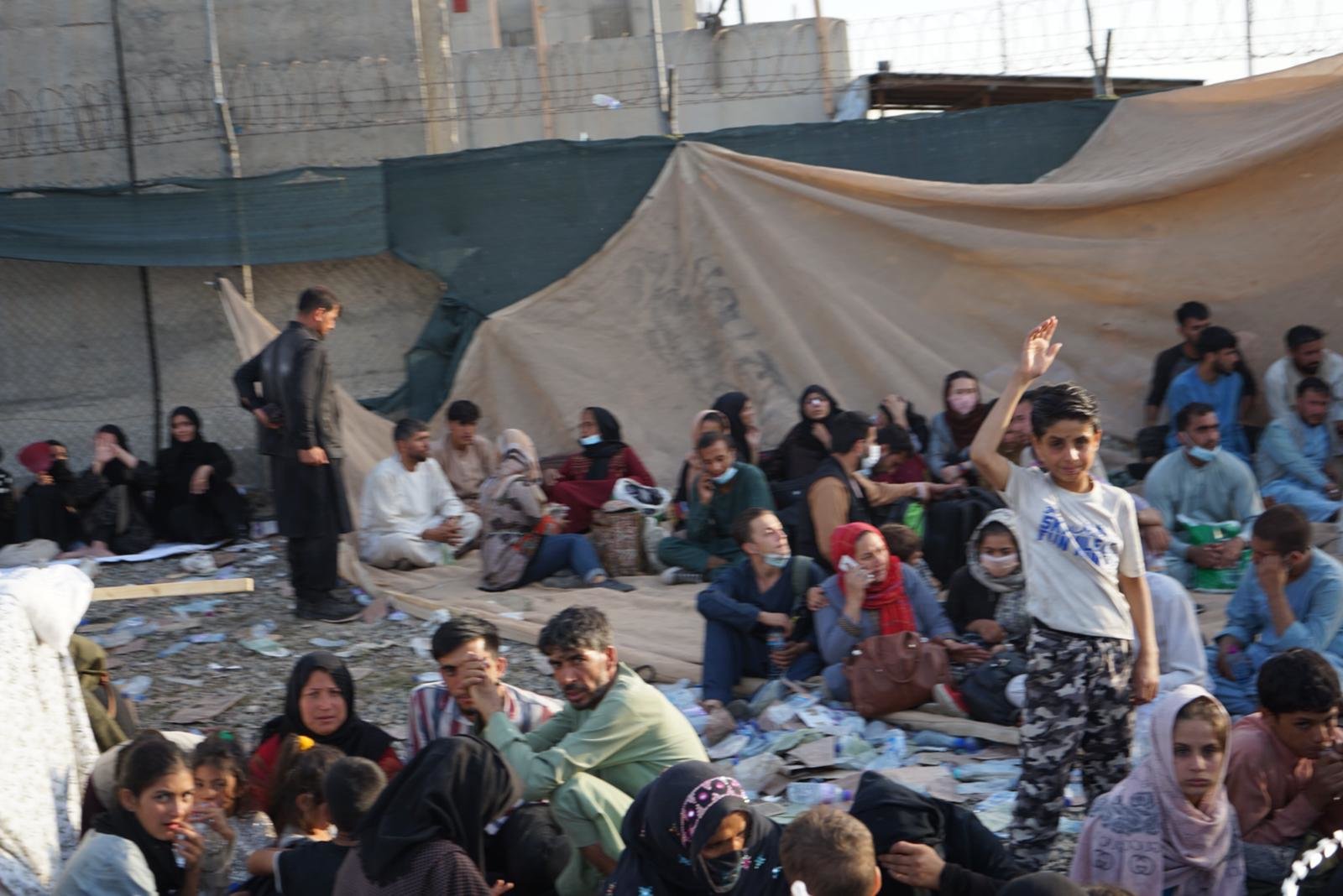 However, it's not just US assets here. Aircraft of all shapes and sizes from across the planet — Qatar, France, Spain, Croatia, Hungary, and others — are lined up on the flight line, ready to bring people out of Afghanistan.
Several news agencies reported Sunday that the US had closed all entrances to Hamid Karzai International Airport (HKIA), due to overcrowding inside. Once large numbers are lifted out, they may reopen.
Ark Salus is trying to be part of that airlift, formed in recent months to launch Operation On Wings of Eagles, an evacuation project for the families of Afghan commandos who were preparing to fight the Taliban. With the fall of the government, the group has recalibrated its goal to 4,650 people between now and Oct. 1.
We keep hearing that the Taliban are on the hunt for individuals who aided US forces, or served alongside them. The terrorist organization has time on their side now. They have said that anyone who wishes to leave Afghanistan may do so, but their words carry little weight following repeated reports of their brutality.
There's a backlog of an estimated 12,000 people inside the airport waiting for their chance to board a plane.
In remarks from the White House Sunday, President Joe Biden said the overall operation at Kabul has evacuated 28,000 people since Aug 14. Though Biden said that no Americans have been unable to safely reach the airport, Coffee or Die Magazine reported that the Taliban detained a group of 111 people just outside the airport Saturday, most of them American citizens or green card holders. The group was eventually released, more than 10 hours later, and rescued by the 82nd Airborne Division after finding their way to the airfield.
---
Coffee or Die Magazine's Jariko Denman, a former Army Ranger with 15 combat deployments under his belt, is on the ground in Kabul to report on and volunteer his experience to the evolving evacuation of Kabul, an effort being called America's "digital Dunkirk." Denman is traveling with Ark Salus, which is a group of a dozen or so US veterans and civilians taking matters into their own hands to save former Afghan colleagues and their families.
This story is compiled from Denman's on-site dispatches and further reporting by Coffee or Die military reporter Dustin Jones.
Read Next