Just days after Russia launched a full-scale military invasion into Ukraine, the U.S. Army broke glass on its emergency stockpile of war equipment in Europe, outfitting an entire deployed brigade combat team with everything from vehicles to combat rations in a historic first.
The 405th Army Field Support Brigade, which oversees the Army Prepositioned Stock-2 sites in Europe, employed all four of its battalions to haul the gear out of its stowaway locations at six different sites in Europe. It will be used to equip the 1st Armored Brigade Combat Team, 3rd Infantry Division, out of Fort Stewart, Georgia, the Army announced. The unit departed for Germany on Feb. 28 to support NATO allies and act as a deterrent force amid Russian aggression.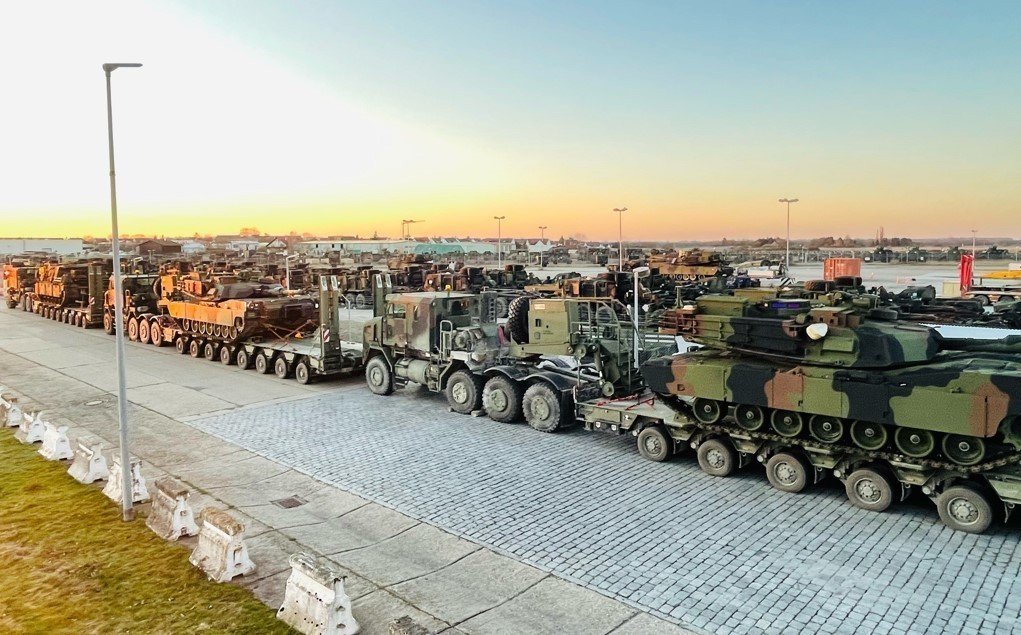 Including the supporting units that will accompany 1st Armored BCT, the deployment includes about 12,000 soldiers. Defense officials say the soldiers, freshly equipped with heavy gear, will move to other countries within the NATO alliance as needed.
Some of this pre-staged gear includes "tracked vehicles such as the M1 Abrams main battle tank and M2 Bradley fighting vehicle, Joint Light Tactical Vehicles, Paladins, generators, Palletized Load Systems and Load Handling Systems, Heavy Expanded Mobility Tactical Trucks, and more," an Army release stated.
Even before Russia began its assault Feb. 24, Army units had pulled more than 600 pieces of equipment, including combat vehicles, generators and medical equipment, out of storage sites and prepared it for shipping to Eastern Europe "to augment command and control, life support and sustainment capabilities," officials said in the release.
"We've put a lot of work into planning this out to the smallest of details, and all this planning is helping to make this operation successful," Col. Brad Bane, commander of the 405th AFSB, said in a statement.
"I'm very proud of our entire team. They're working tirelessly to execute this complex, no-notice mission."
The current full-scale activation of APS-2 is the first real-world quick-draw for the Army's prepositioned stocks in Europe, but units deployed there have been training for years to ensure they can equip soldiers for war with little notice. And ever since Russia invaded Ukraine's Crimean peninsula in 2014, the Army has been quietly beefing up this fighting capability.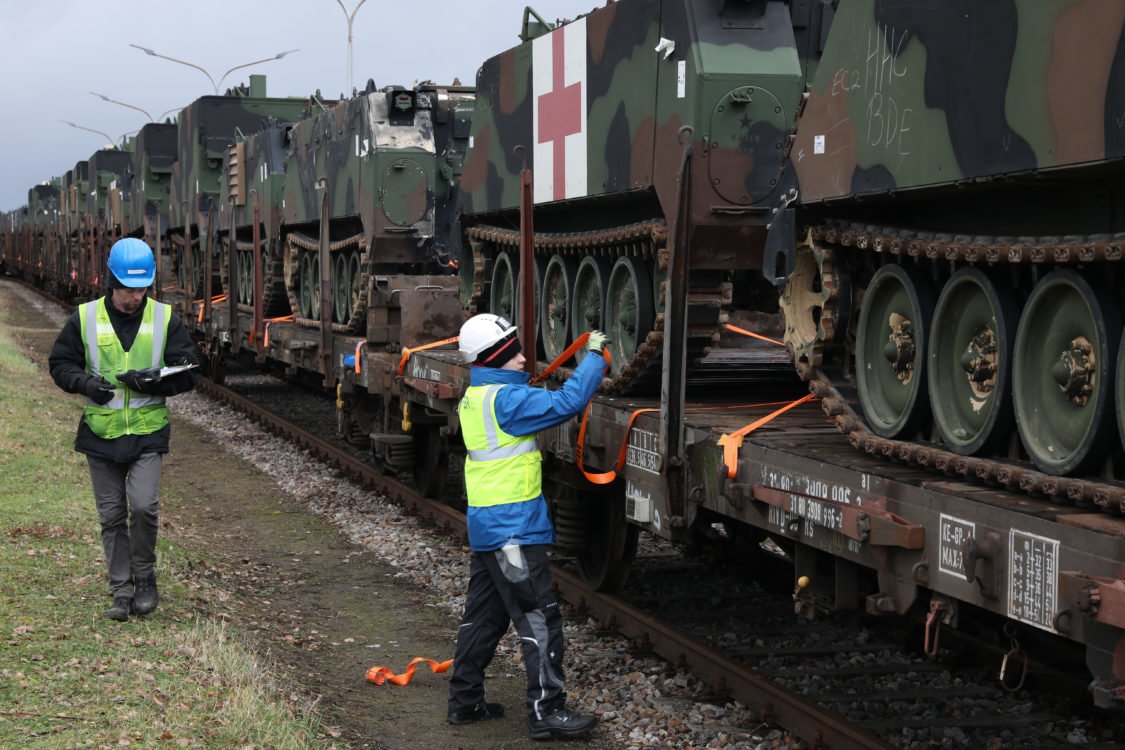 The same year Russia annexed Crimea and hoped no one would notice (2014), the U.S. created the European Reassurance Initiative, later renamed the European Deterrence Initiative, or EDI. It was modestly funded at first, but its budget was gradually increased to a peak of $6.5 billion in 2019. The initiative paid for an additional Army BCT deployment to Europe; more partner training, including the massive "Defender-Europe" exercise begun in 2020; additional infrastructure to shore up U.S. bases on the continent; and a special annual fund of $250 million for Ukraine for military training and combat equipment.
But by far the biggest line item in the EDI is "Enhanced Prepositioning." Nearly $2 billion was spent in fiscal 2021, and nearly $1.2 billion in this fiscal year, to maintain, update and develop the Army's prepositioned stocks. The idea behind prepositioning is simple: if well-maintained heavy gear is deployed and ready for a conflict or contingency, the military can eliminate the time and difficulty of transporting it via ships or aircraft when it's needed. In Europe, where travel between countries is relatively easy, rail routes are abundant and allied nations are many, prepositioning works particularly well.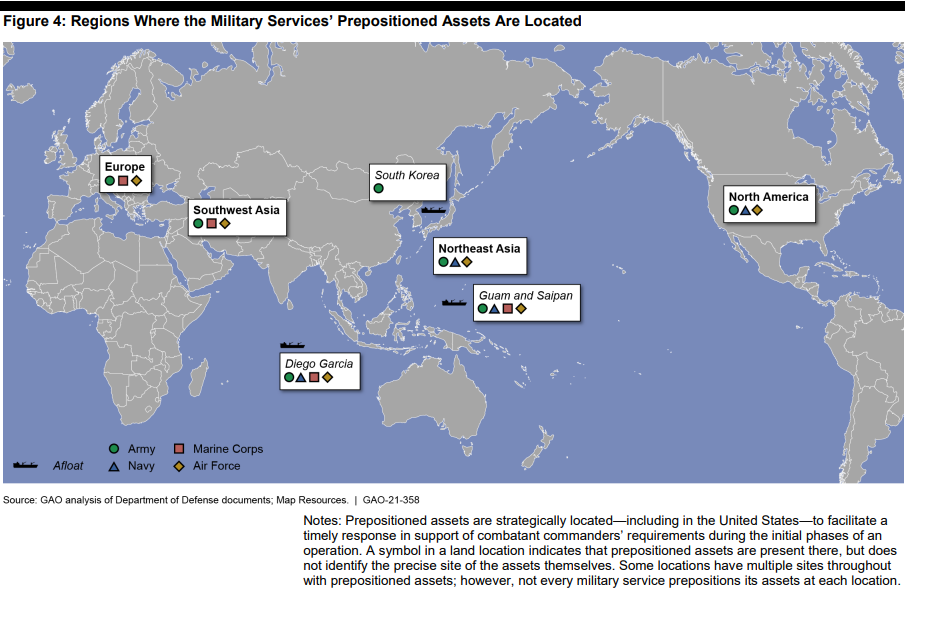 Before the Crimea annexation, though, the Army's main prepositioning location was at Camp Darby in Livorno, Italy. The Middle East and the Indo-Pacific each had two major prepositioning sites, by comparison, in addition to floating stocks on Navy logistics ships. Since 2014, three new Army prepositioning sites have opened in Europe: Eygelshoven, Netherlands, which opened in 2016 and features eight climate-controlled warehouses and 50,000 square feet of additional storage; Dülmen, Germany, which opened in 2017 and features seven warehouses' worth of war stocks; and Zutendaal, Belgium, which also opened in 2017, adding 15 more climate-controlled warehouses and 40,000 square feet of hardstand storage space. A fourth new site, in Powidz, Poland, is NATO-funded. It includes 650,000 square feet of climate-controlled warehouse space, a vehicle maintenance facility and a munitions storage area covering 58,000 square feet. It's set to open later this year.
As it made massive storage capacity additions, the Army also experimented with what it could do with its prepositioned gear. One of the primary objectives of the inaugural Defender-Europe exercise was to demonstrate how APS-2 gear could be drawn, issued to troops, used and returned in a combat-like situation. In December 2021, the Army's 21st Theater Sustainment Command pulled gear out of the APS sites in Germany, Belgium and the Netherlands and transported it several hundred miles to Leghorn Army Depot, Italy in a complex logistics drill. In all, 700 pieces of rolling stock and equipment – enough to equip a light infantry battalion and base support battalion – were mounted on trucks and transported south.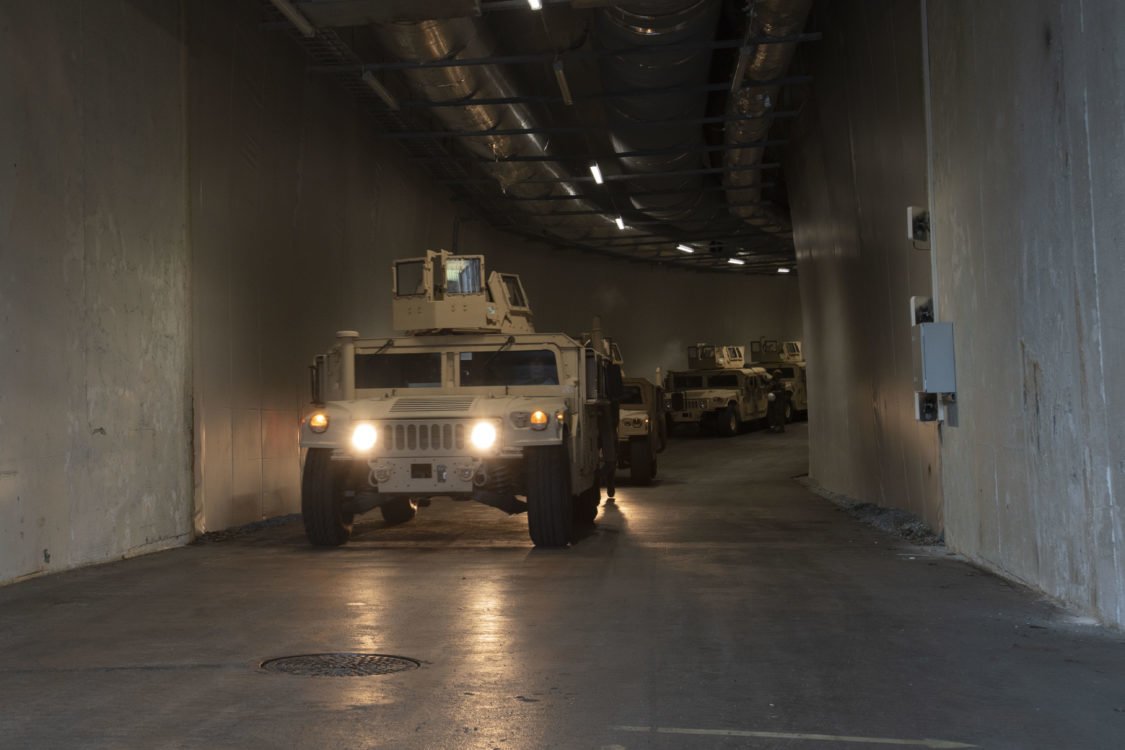 COVID-19 also presented a real-world use case. In spring of 2020, the Army was able to take ventilators, hospital beds and protective equipment out of prepositioned storage in South Korea and Germany to care for sick personnel. The Marine Corps, which has maintained caches of combat vehicles and munitions in climate-controlled caves in Norway since 1982, also tested out a new concept, installing a 150-bed expeditionary medical facility–essentially a field hospital – inside a cave in Bogen Bay, Norway.
It's not clear yet what the U.S. military will be required to do to support allies and deter Russia. President Joe Biden has made clear that he has no plans to send troops into Ukraine itself. But the Army is betting that the billions the Defense Department has invested in prepositioning assets over the last decade will give it a strategic advantage
"On future battlefields, the traditional U.S. advantages of unimpeded strategic movement into theater and time to amass combat power will be contested," an Army briefing document states. "Soldiers will require capabilities that are agile and ready for immediate deployment. APS sites have realized this certainty."
This article was originally published on Sandboxx News. Follow Sandboxx News on Instagram.
Read Next: Teary Goodbyes and Fist Bumps as Fort Stewart Soldiers Ship Out