A new COVID-19 vaccine under development by the Army promises to offer protection against current forms of COVID-19, including the Omicron variant, as well as sweeping protection against future variants.
The vaccine, in trials at the Walter Reed Army Institute of Research, is part of the Army's proactive "pan-SARS" strategy. Dr. Kayvon Modjarrad, director of the Emerging Infectious Diseases Branch at WRAIR and co-inventor of the vaccine, said in a statement that the Army hopes to not only address the current coronavirus pandemic, but to get ahead of similar viruses in the future.
"The accelerating emergence of human coronaviruses throughout the past two decades and the rise of SARS-CoV-2 variants, including most recently Omicron, underscore the continued need for next-generation preemptive vaccines that confer broad protection against coronavirus diseases," Modjarrad said. "Our strategy has been to develop a 'pan-coronavirus' vaccine technology that could potentially offer safe, effective and durable protection against multiple coronavirus strains and species."
The vaccine takes a different approach to protection than the three vaccines now available in the US. The current vaccines use either traditional inactivated virus remnants (Johnson & Johnson) or messenger RNA technology (Pfizer and Moderna). The Army's vaccine relies on a development known as the spike ferritin nanoparticle, or SpFN.
Phase one of human trials for the vaccine began in April 2021, with results due by the end of December. Scientists will compare the effects of the SpFN vaccine with other inoculations already approved by the Food and Drug Administration.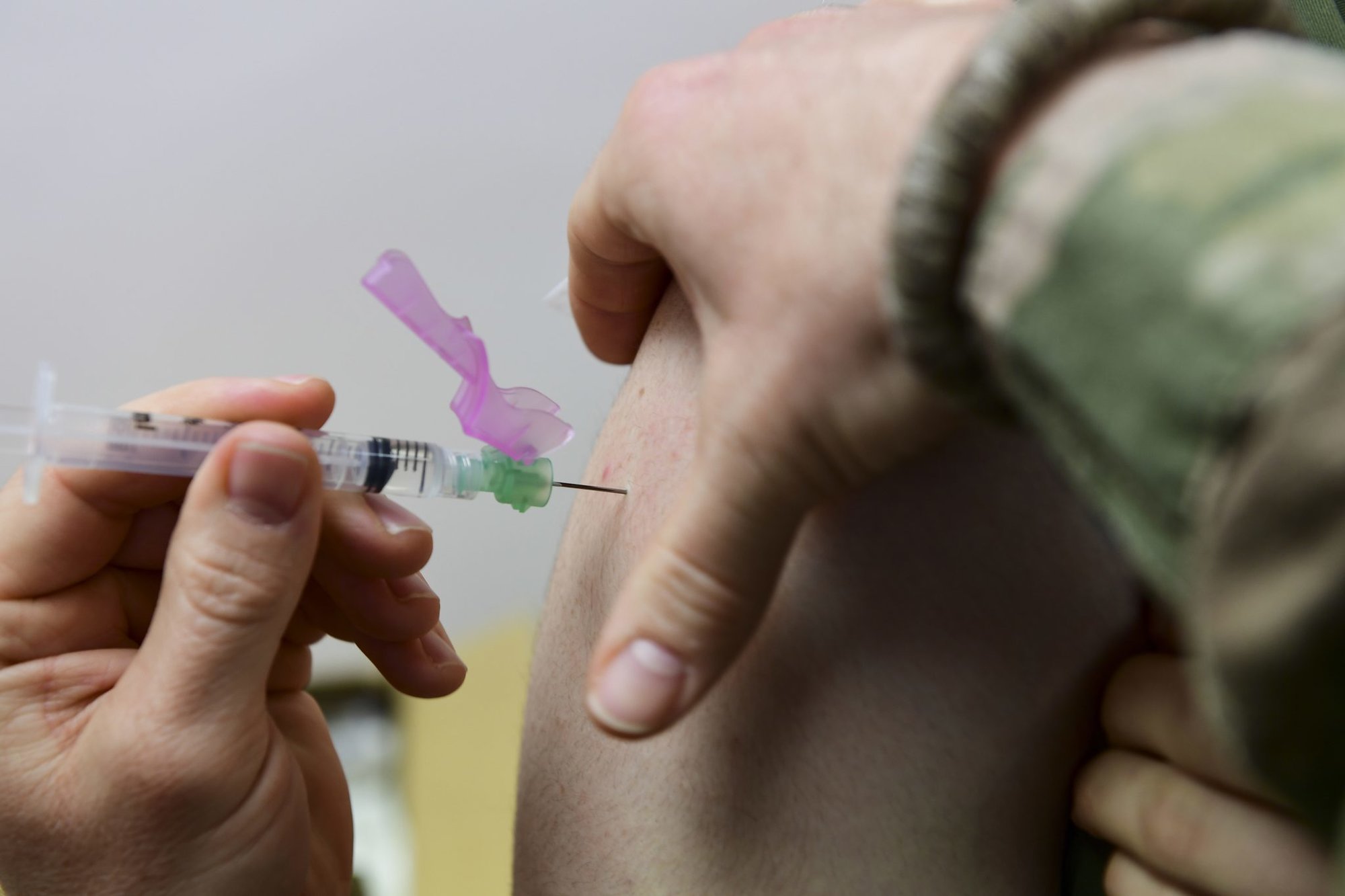 Early results are promising. In nonhuman studies, an Army news release said, the SpFN vaccine protected nonhuman primates from disease brought on by the original SARS-COV-2. The vaccine also prompted a "highly potent and broadly neutralizing" antibody response against major variants.
Researchers at Walter Reed also developed a second vaccine candidate that targets a smaller part of the coronavirus spike protein than the SpFN candidate does. So far, both of the Army vaccines have shown similar levels of protection against SARS-COV-2 variants.
Dr. Nelson Michael, director of the Center for Infectious Diseases Research at WRAIR, said the Army must be proactive in the fight against viruses like the coronavirus.
COVID-19 cases and deaths in the US have been on the rise since the emergence of Omicron in late November. Overall, the virus has killed more than 5.3 million worldwide and more than 800,000 people in the US, according to the World Health Organization.
Health experts are advising both adults and eligible children to get a COVID-19 booster as soon as possible. The Omicron variant has shown a significantly higher ability to evade vaccines than earlier variants, but early indications are that unvaccinated people face odds of dying from an infection 20 times higher than those who are vaccinated.
"The threat from COVID-19 continues as it evolves, and eventually there will be other emerging disease threats," Michael said. "Our investment in developing a next generation vaccine is an important step towards getting ahead of COVID-19 and future disease threats."
Read Next: