Army researchers are trying to improve how exoskeleton technology adapts to human behavior, by studying how humans interact with intelligent systems.
Researchers at the US Army Combat Capabilities Development Command (DEVCOM) Army Research Laboratory studied soldiers using the Dephy ExoBoot, an exoskeleton device that gives the user assistance at the ankle joint while performing difficult tasks, like hiking with a heavy rucksack. The ExoBoot has an internal computer and mechanical sensors that independently figure out how and when to assist the wearer.
Soldiers have had difficulty adapting to technologies meant to optimize performance in the past, according to DEVCOM scientists. In the new study, they aim to examine brain signals, muscle signals, movement profiles, and walking performance metrics that can track the state of humans while they use the exoskeleton to see how humans adapt to intelligent technology and how brain signals could be used to help "train" the device.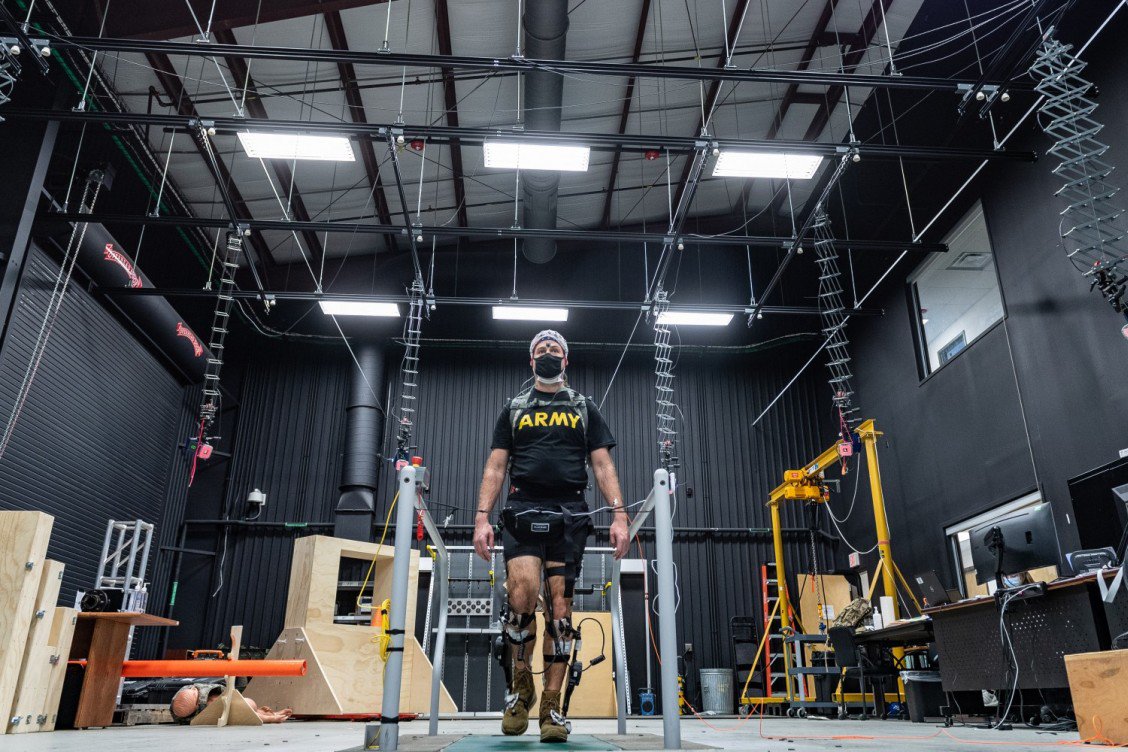 "These signals could give the exoskeleton a better understanding of the human at any moment so that it can make better decisions on how to assist the human," DEVCOM ARL research scientist J. Cortney Bradford said in a press release.
Researchers recruited 20 test subjects, including a handful of soldiers, for the study, placing dozens of reflective dots on various parts of their bodies to measure how participants move. Researchers also attached 128 electrodes on participants' scalps to measure brain signals. Participants then walked on a treadmill both with and without ExoBoot assistance.
Researchers will analyze the data for the next several months and present it at national conferences over the summer to get feedback on research pathways, Bradford said.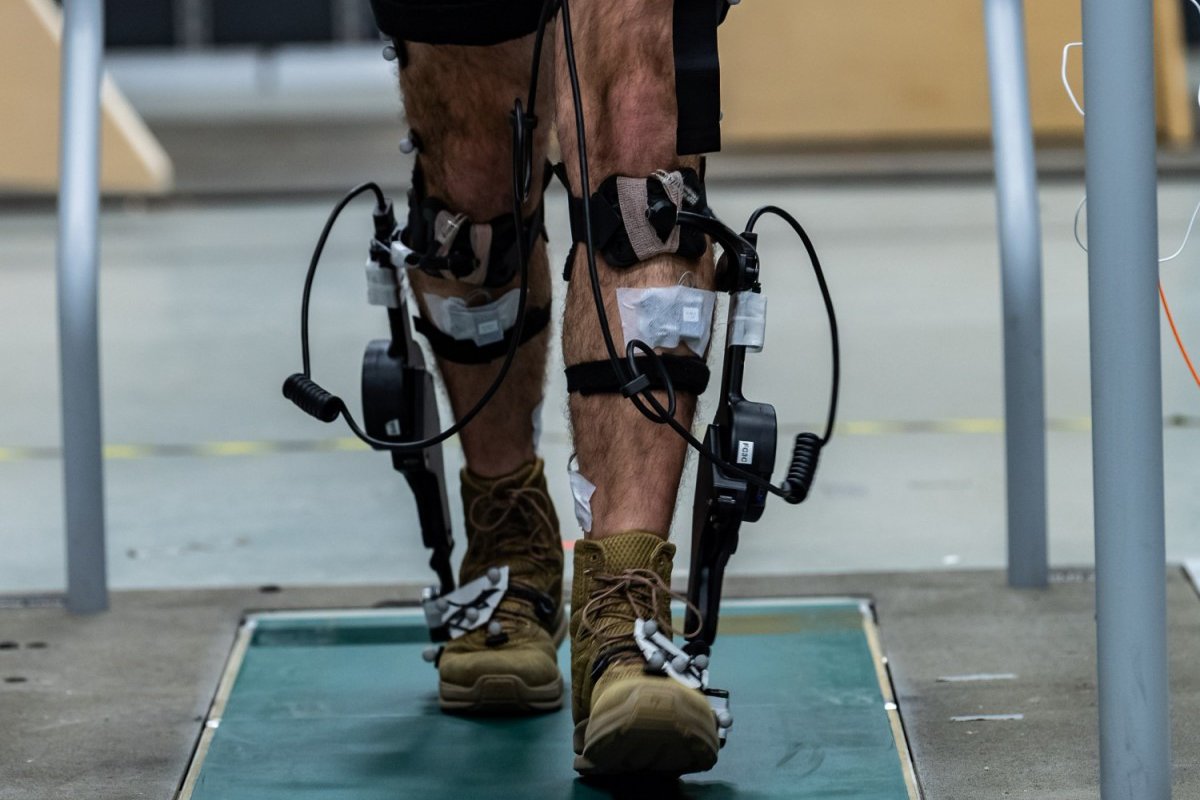 "Our longer-term objective is to identify the critical biometrics and integrate them into the exoskeleton controls," Bradford said.
The Army is in the midst of a four-year, $6.9 million research program to evaluate multiple exoskeleton suits for military use, including designs by American defense firms Lockheed Martin and Dephy. Suits under review are designed to enhance physical performance, allowing soldiers to run faster, jump higher, and, as with the ExoBoot, carry heavier loads.
Read Next: Chinese Troops Showcase Super Soldier Exoskeleton Suits on Contested Himalayan Border