The unofficial motto of the 2nd Cavalry Regiment is "We Kill Tanks," but about 50 soldiers in the Germany-based unit spent a night last month trying to — more or less — kill each other.
Or at least punch, throw, and choke each other out.
A military photographer captured much of the action as the "Dragoon" soldiers, as the 2nd Cav members call themselves, fought in an Ultimate Fighter-style ring surrounded by fencing in four weight divisions. The event was also broadcast on American Forces Network (video at bottom of this post).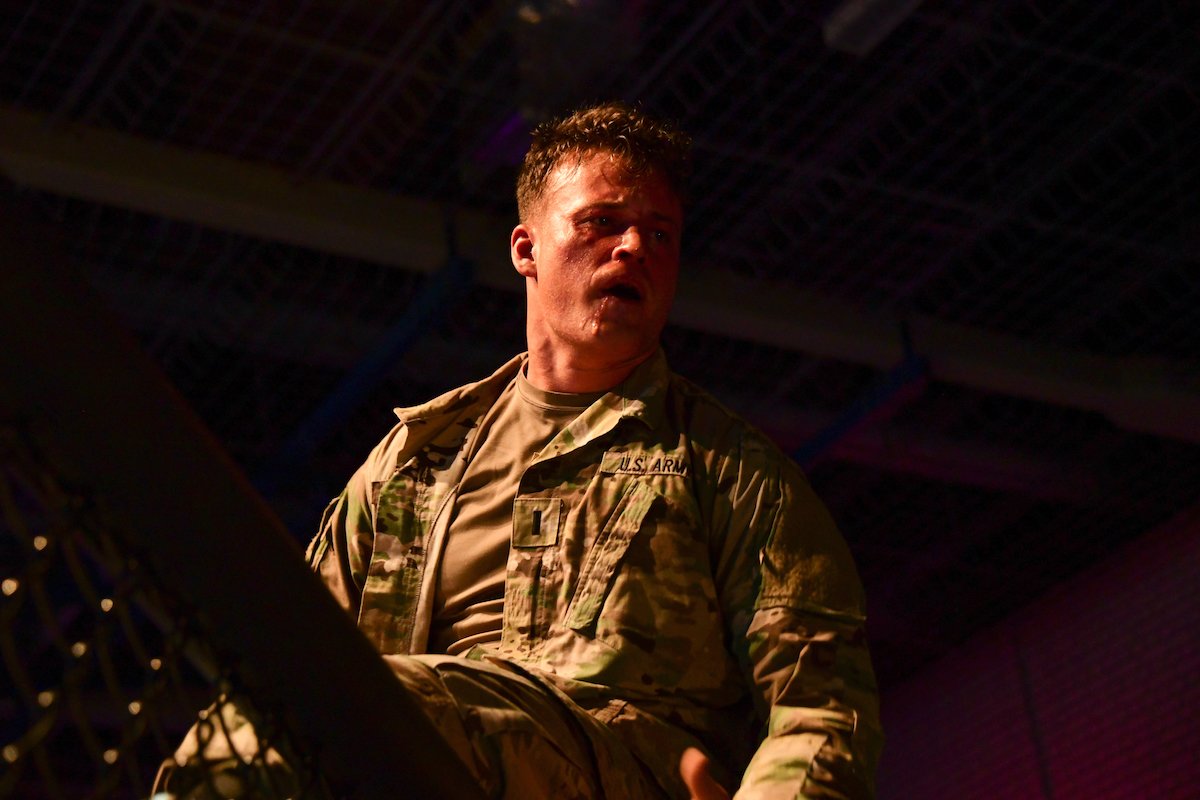 The May 24 bouts were the third edition of Dragoon Fight Night, according to the regiment's Instagram page. The event is the culmination of a regimental training block in Army combatives, a jiujitsu-based fighting system taught widely.
Participants trained for two weeks prior to the event. Spc. David Tilton, the night's middleweight champion, joked in a ringside interview that he had also prepared for the competition with a diet of "liquor, Slim Jims and cupcakes."
To participate in the Army fight night, contestants had to be current 2nd Cav soldiers and were required to follow rules based on that training, such as no closed-fist punches, small-joint locks, fishhooks, or other techniques likely to cause injury.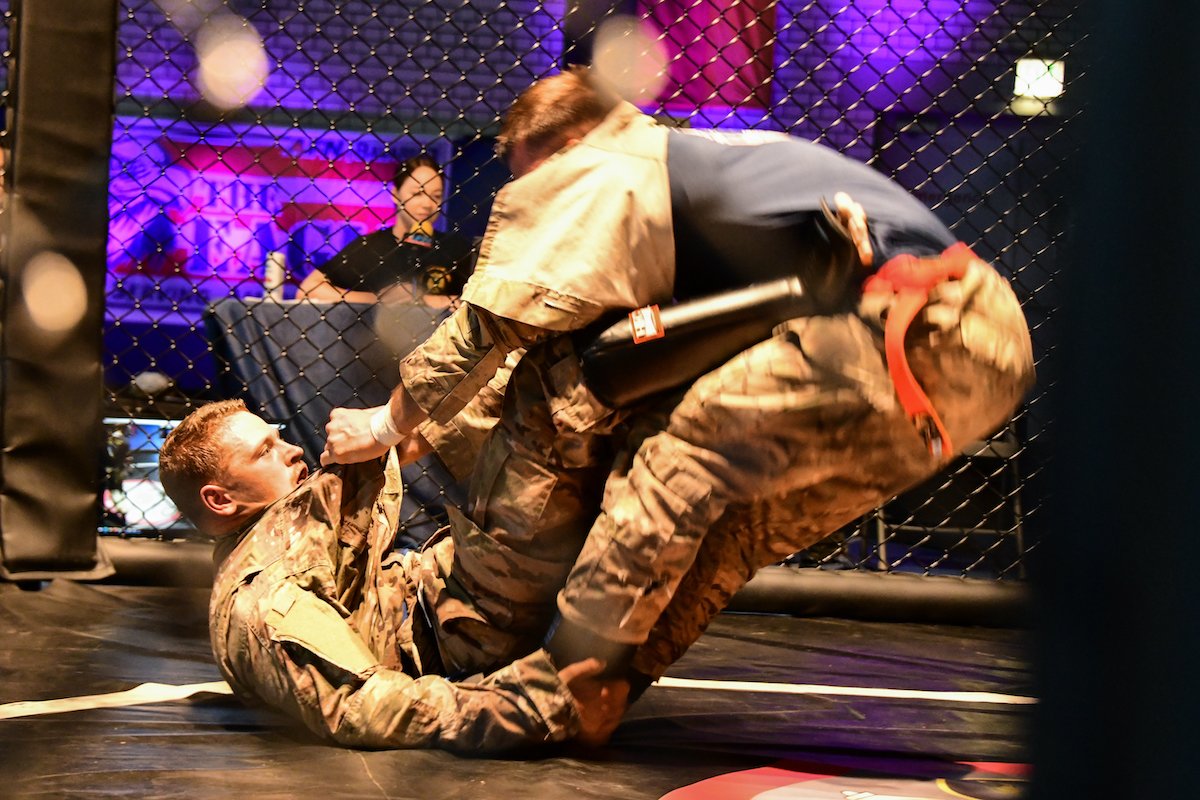 The event launched in 2019, when 2nd Cav's then-Command Sgt. Maj. Michael S. Burke issued a regiment-wide challenge to a soldier to face him. He was met by Sgt. Zachary Morro, an amateur cage fighter who, Burke recalled in an essay on the fight, "was 50 pounds heavier, nearly 20 years younger."
"After three brutal rounds, Sergeant [Morro] connected with a perfect strike to my upper eye," Burke recalled. "While the physician assistance superglued my eyebrow back together an unsettling quietness took over the gym."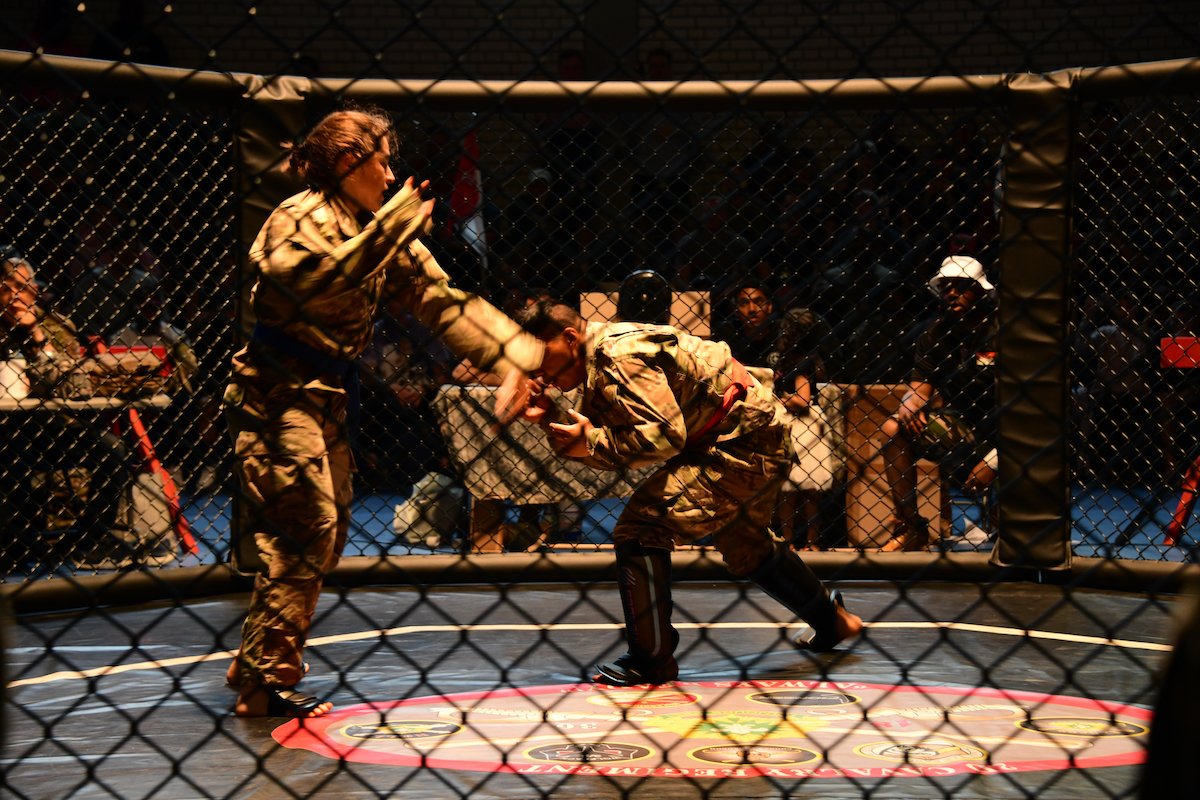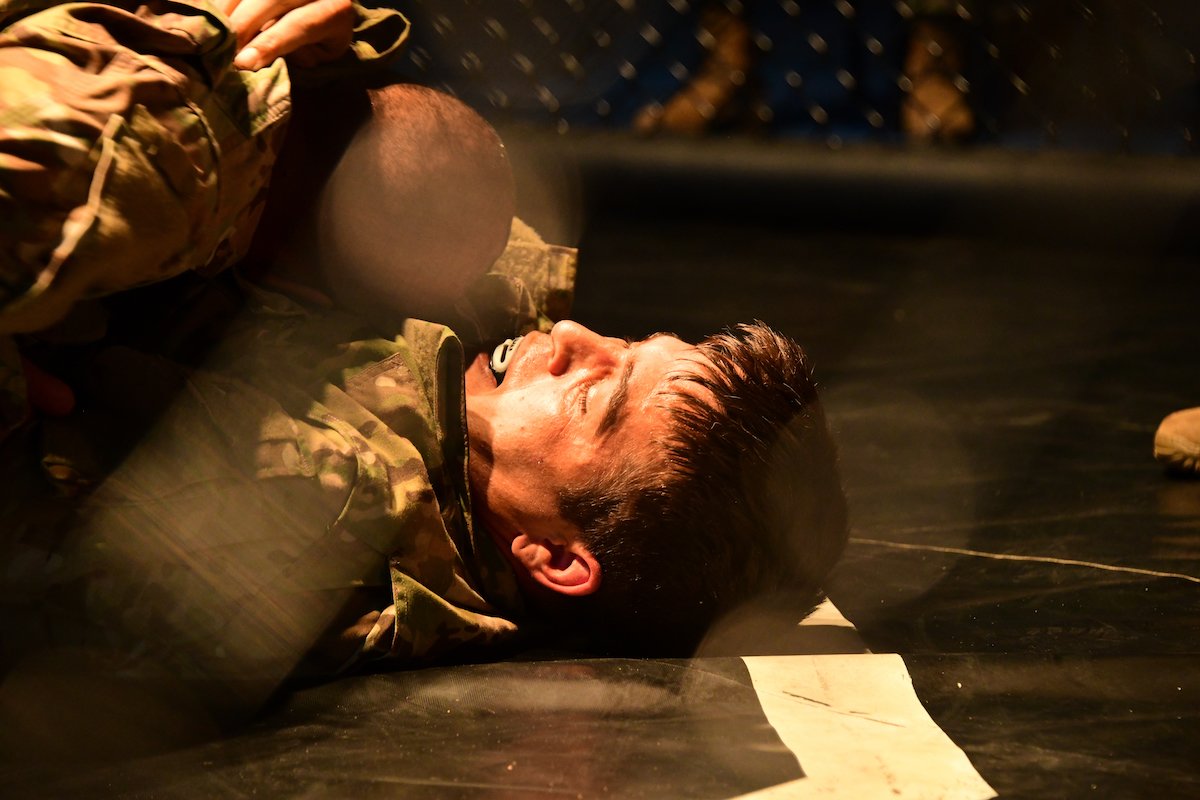 In an episode of the Kill Tank Radio podcast, Morro recalled landing the strike on the senior NCO.
"It was awesome," Morro told Kill Tank Radio. "Who else can honestly say they've punched a sergeant major in the face and they haven't come up on charges?"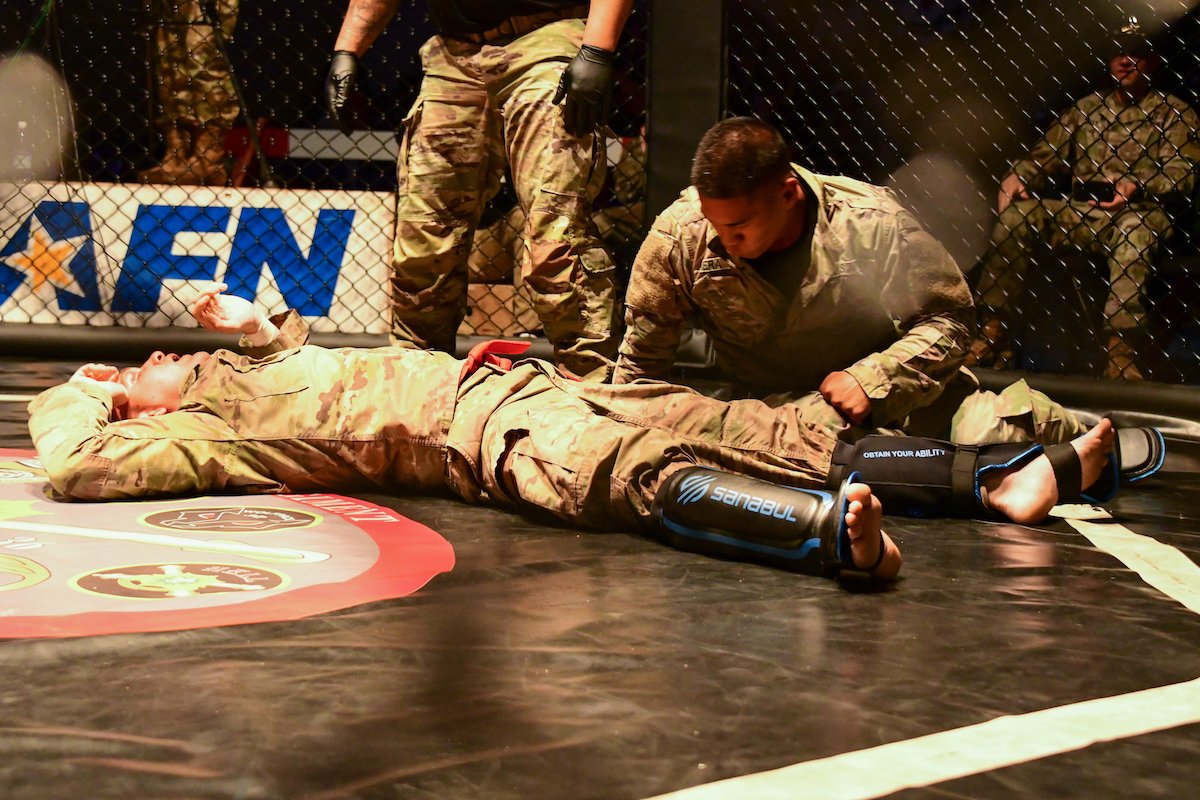 The four champions of the 2022 fight night, held at the Army's Rose Barracks in Grafenwoehr, Germany, were:


Flyweight: Spc. Braxton Barnes (1/2 CR, B Trp)


Lightweight: Capt. Connor Wagh (3/2 CR, HHT)


Middleweight: Spc. David Tilton (4/2 CR, P Trp)


Heavyweight: Cpl. Manual Camargo (1/2 CR, B Trp)


Each winner received an Army Achievement Medal.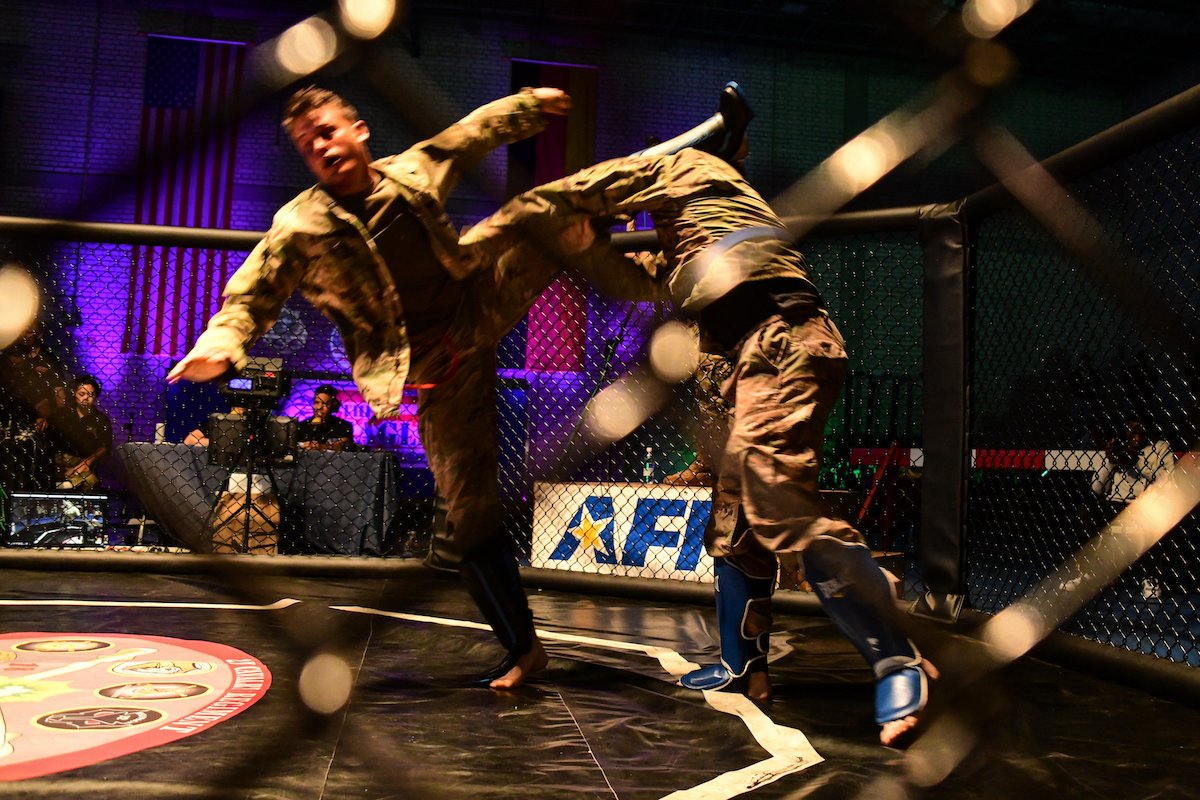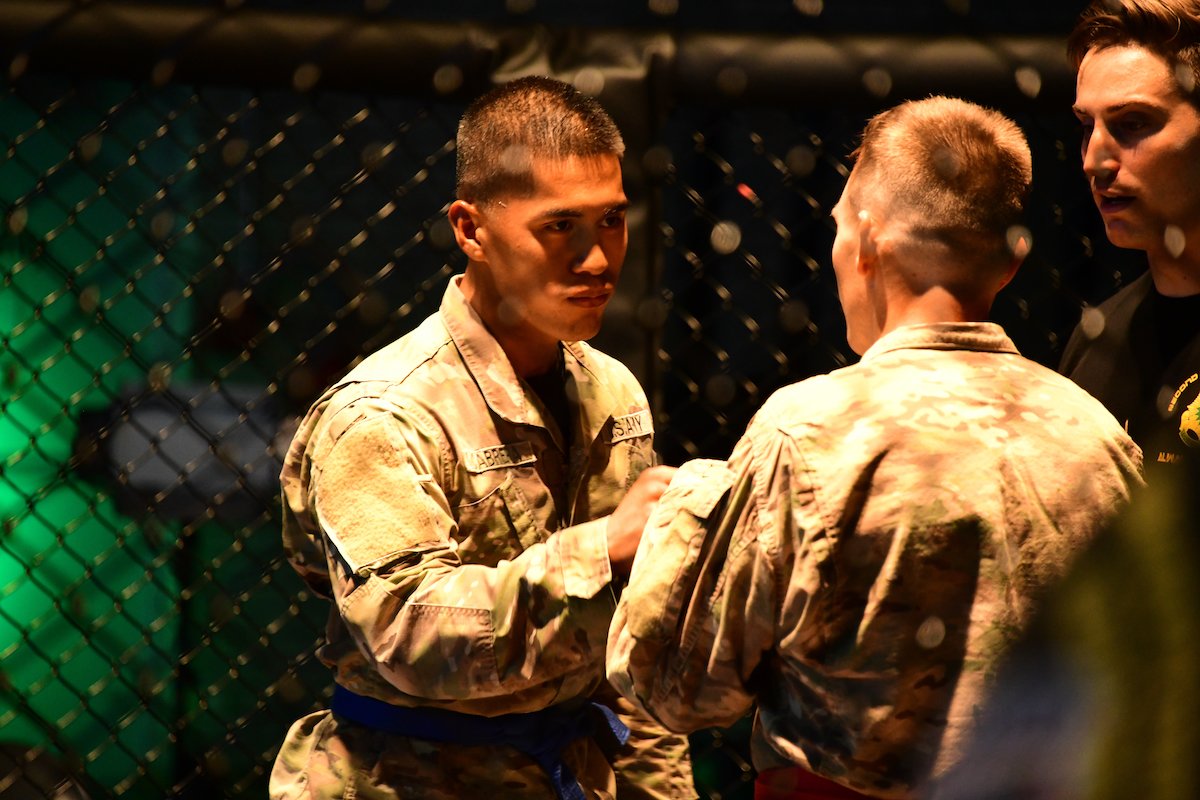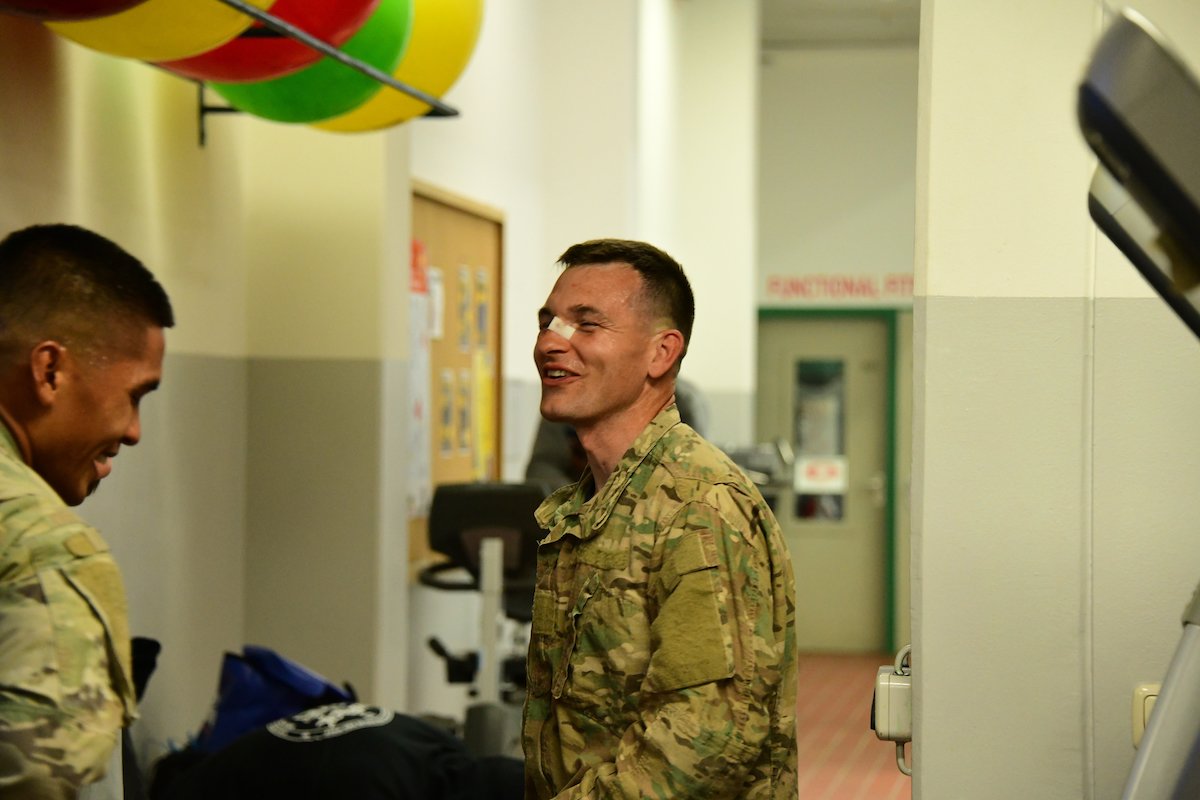 Full coverage of Dragoon Fight Night 2022, via Armed Forces Network:
---
Note: Several Dragoon Fight Night images in this story were provided by the Army without identification of the pictured fighters. All photos taken May 24, 2022, at Dragoon Fight Night by Spc. Ryan Parr.
Read Next: