The Army is looking for a few good fungi.
In a not-too-distant-future, troops could be loaded up with a fungus they can use in field environments to grow their own chemicals, fuel, food, and even building materials.
Researchers are looking at the tactical benefits of fungi (mushrooms are the spongy, capped fruiting body of a fungus that typically grows above ground). Nature's decomposers are quite versatile, so a team from the US Combat Capabilities Development Command (DEVCOM) Army Research Laboratory trained with Gettysburg College's Biology Department to better understand how to edit the DNA of filamentous fungi, which are "similar to the fuzzy mold that grows on bread," according to DEVCOM.
Scientists have long been interested in the fungi's use in biotechnology. Filamentous fungi can produce numerous valuable compounds such as organic acids, proteins, and enzymes starting from plants or even plastic trash as inputs.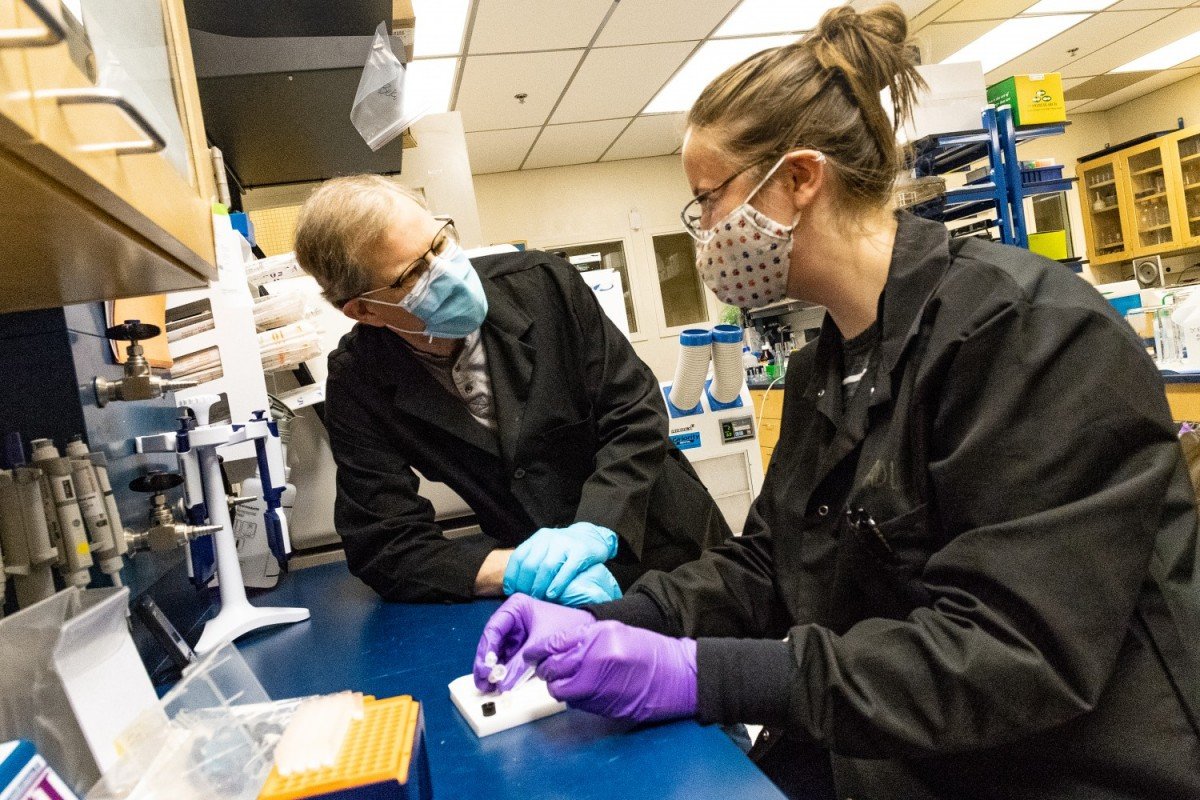 The Army is learning how to engineer the organic powerhouses in hopes of growing materials for soldiers to use in the field.
"Every piece of material that soldiers can make for themselves in the field is one less item the Army needs to transport to them," research biologist Matthew Servinsky said in a DEVCOM press release. "The logistics of supplying our troops are very challenging in many locations."
Chemical engineer Alex Tobias said the Army's partnership with Gettysburg College allowed its fungal biotechnology team to quickly "master lab techniques specific to fungi," particularly how to prepare them to take up DNA molecules designed by researchers.
"This is how we edit the genomes of the fungi in order to endow them with new capabilities to convert a wider range of substrates into products of value to the Army," Tobias said.
Read Next: Military Wants To Use Rockets To Deliver Cargo Anywhere in the World in Less Than an Hour