More than 30,000 runners competed in the New York City Marathon Sunday, Nov. 7, but the fastest American in the field was an Army lieutenant from Fort Carson, Colorado.
First Lt. Elkanah Kibet ran the race in 2 hours, 11 minutes, and 15 seconds. He placed fourth overall, trailing the fastest professional runners by less than three minutes.
"It feels so great, there was so much to come with it," Kibet, 38, said. "USA Track and Field said they would select a World Championship team based on the results, and I had to be the top (American) to make it. That was my goal going into it, and I ended up having a great race."
Kibet is part of the Army's World Class Athlete Program, a three-year program that allows athletes with Olympic potential to train and compete while in the service. Though Kibet's Army job is in finance, the World Class Athlete Program allows him to train seven days a week with the goal of competing in the Olympic Games.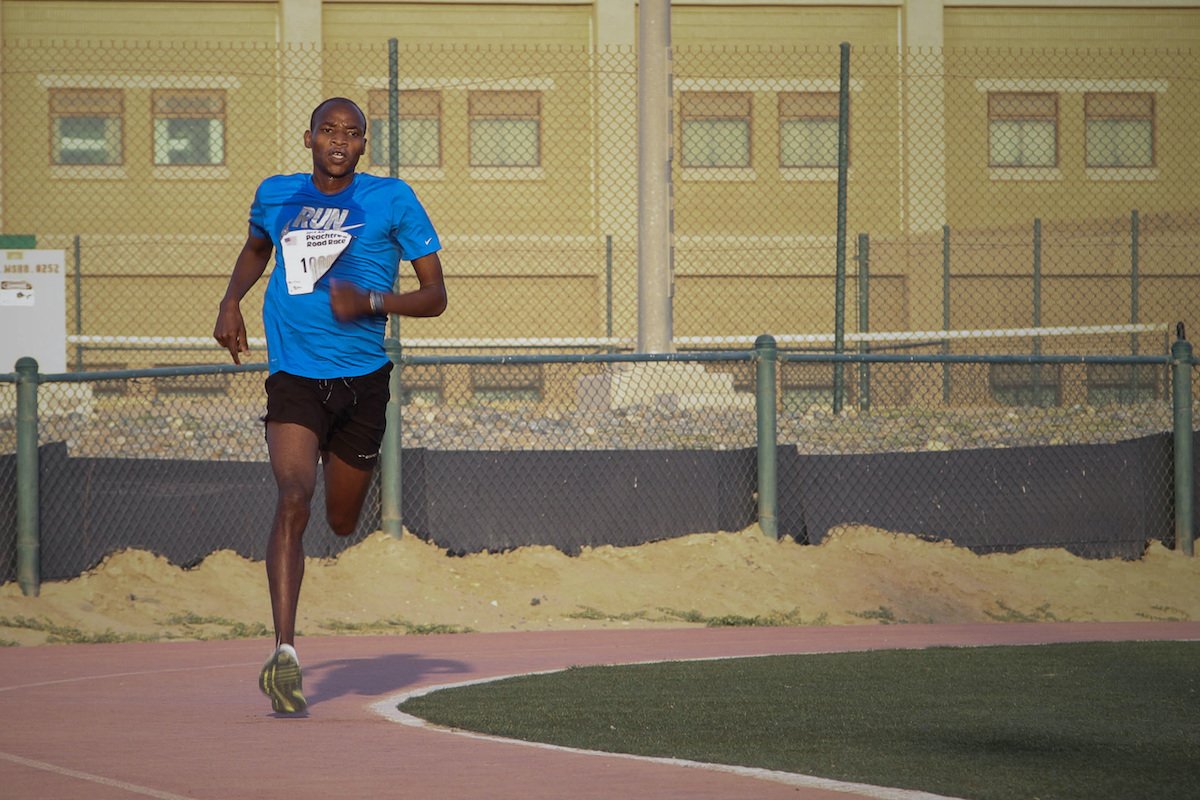 "It's a team effort," Kibet said. "You cannot do it by yourself."
His training runs often go as long as 22 miles. Along with weight training and conditioning, he has a nutritionist who monitors his diet, a physical therapist, and a physical trainer.
Running has been a part of Kibet's life ever since he was a boy in Kenya. Growing up, his father had him — literally — running errands. He would run from his home to the store, only a mile or so away, grab whatever his family needed, and then hustle home, Kibet said. He went on to join the track and field team in high school, ultimately landing a running scholarship at Auburn University in Alabama in 2006.
"Running has taken me everywhere," Kibet says. "I have almost been to all the states in America for competitions. It has been a way of life for me. It relaxes my mind. I just feel like I'm not tired anymore and I'm just completely relieved."
Kibet became a US citizen in 2013 and joined the Army the same year. He landed a spot in the WCAP program in 2017, aiming for the 2020 Olympics in Tokyo.
In February 2020, Kibet placed 16th at the Olympic trials. Only the top three finishers went to Tokyo. He returned to his unit but reapplied to the WCAP in early 2021, rejoining in April with his eyes on the 2024 Games in Paris.
Though 38 is on the older side for beginning training for Olympic Games still three years away, elite runners in their late 30s and early 40s are not unknown in marathoning. In the 2020 Tokyo Games, the men's marathon was won by 36-year-old Eliud Kipchoge, who is only a year younger than Kibet. Elite marathoners are generally thought to peak around 35, though Meb Keflezighi famously won the 2014 Boston marathon at 38 and ran in the Rio Olympics in 2016 at 41.
"I'm grateful for the US Army for giving me the opportunity to serve my country and allow me my passion for running and helping make my Olympic dream become a reality," Kibet said. "Next year, my main goal is consistency. I want to run, compete, and produce the same results."
Read Next: