When Lamar Riddick took the stage for his Army Field Band audition in September 2021 and began to spit the opening lines of his song, he knew he was taking a risk. Riddick was standing in front of a room of uniformed soldiers, vying for a spot as a full-time vocalist — and the first-ever full-time rap artist — for The United States Army Field Band (TUSAFB), which tours the world performing for military and civilian crowds. For his tryout, he decided to perform "Revive," a song he wrote after the deaths of Alton Sterling and Philando Castile, who were shot and killed by police in 2016.
Riddick, a self-described Christian rapper, is the son of a 30-year police veteran and wrote in an Instagram post about the audition that he deeply respects "all of the brave officers that put their lives at risk to protect us."
"But My Dad also taught me to stand for what I believe in, and to hold people accountable for their actions," he wrote.
So as the song reached its chorus, Riddick sang, "Officers please put your guns down / my hands are up and I'm getting on the ground / I promise not to reach for a weapon now / but the choice is yours you can grant me life or shoot me down."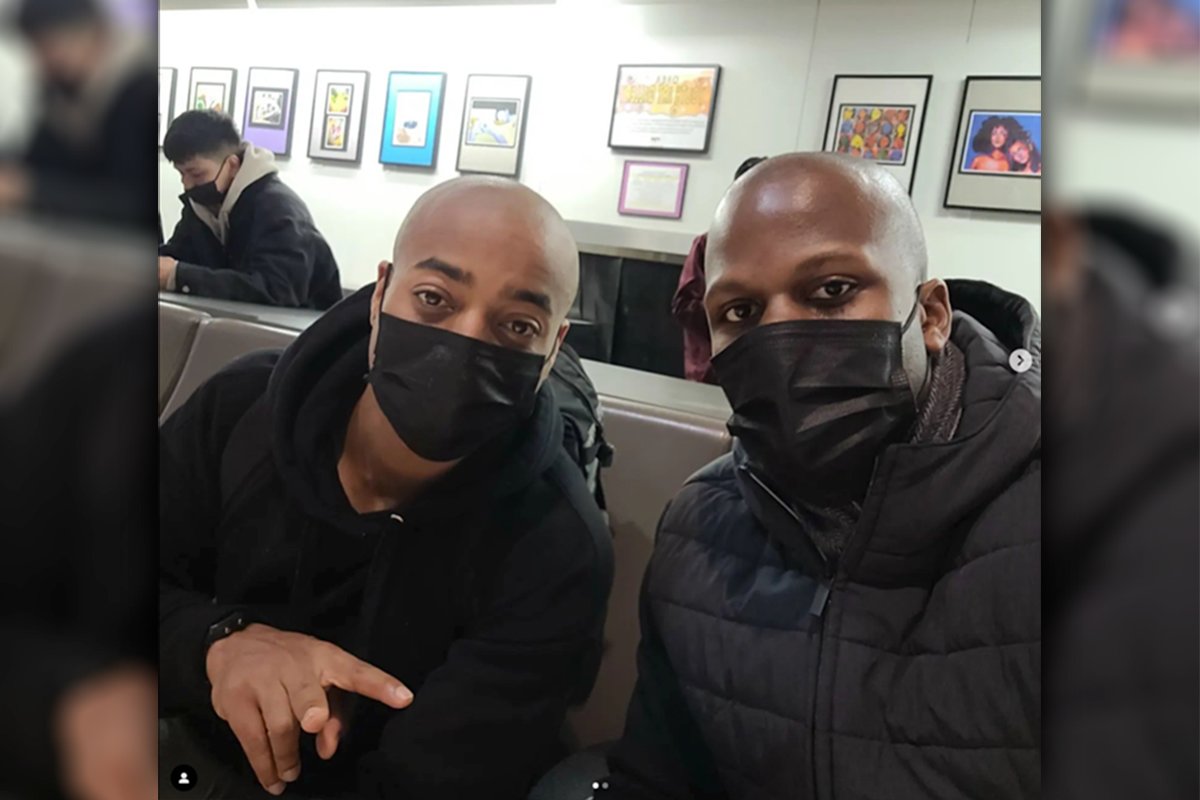 The risk paid off. Riddick and fellow artist Nicholas Feemster were selected as the first two vocalists with The United States Army Field Band who will be full-time rap artists. The pair arrived in Oklahoma Tuesday, Jan. 18, for basic training at Fort Sill and are scheduled to graduate in mid-March, at which point they will become full-time members of the band.
Though there's no new MOS specifically for rappers, Riddick and Feemster are the first two enlistees hired "specifically to start a rap and hip-hop program, meaning everything they are going to do is going to be within that genre of music," TUSAFB communications director Rob Piper told Coffee or Die Magazine.
The Army Field Band was founded in March 1946, when Gen. Jacob Devers commissioned Chief Warrant Officer Chester E. Whiting to "organize a band that will carry into the grassroots of our country the story of our magnificent Army, its glorious traditions and achievements." More than 75 years later, the band continues to entertain audiences around the world, keeping the Army connected to the citizens of America and its allies.
Hip-hop has become the most popular music genre in America and much of the world, so starting a rap/hip-hop program will allow the Field Band to reach more Americans and give them a "sense of representation and connection," Piper said.



View this post on Instagram








The talent search began in late spring of 2021 when officials with the Army Field Band began looking for one rap/hip-hop artist to stand up a new musical program within the organization. Auditions were held in September.
"Once the auditions ended, it was clear that there were two extremely talented musicians in the group and that letting that kind of talent leave would be a decision to regret later," Piper told Coffee or Die.
Piper specifically cited "Revive" and its portrayal of social justice issues as one reason the Field Band is excited to add Riddick to its ranks.
Both artists have released digital albums and performed live, and they bring unique educational backgrounds to TUSAFB, Piper said. Feemster, who performs as NiccoFeem, majored in marketing at Georgia State University, and Riddick received a degree in music recording from Bethune-Cookman University.
"They have exceeded our highest hopes of who we might find to be the trailblazing musicians helping us build this important and monumental program," Piper said. "We can't wait for them to get here."
Read Next: