This article was originally published May 4, 2021, on Sandboxx News. Follow Sandboxx News on Instagram.
The US Army Recruiting Command will kick off its second National Hiring Days event on May 10th. The concept was born last year as a means of boosting recruiting that had slowed down like everything else in the midst of the COVID-19 pandemic. The Army is aware that many are still struggling financially, and could use the stability the Army offers as the economy continues to recover.
This year, instead of a three day window, the concerted recruiting push by the Army will last five weeks, up until June 14th. During this time, recruiting stations will host hundreds of virtual career fairs nationwide, offering information on life in the Army and benefits earned serving, including medical insurance, retirement plans, training and certifications, and tuition assistance/ GI Bill.
Want to learn a little more about some of the best jobs the Army has to offer? Click here.
The recruiters will also field and answer many questions on over 150 military occupational specialties (MOS) in the Army, and the financial incentive each entails. The Army offers signing bonuses of as much as $40,000 and student loan reimbursement up to $65,000 depending on occupation, previous qualifications and length of contract. To sweeten the deal even further, there is an additional $2,000 bonus for anyone that enlists into one of 11 "priority occupations" during this five week event and ships off to boot camp by September. The MOSs that are eligible for the incentive include:


11X: Infantry


18X: Special forces


13J: Fire control specialist


13M: Mobile Launch Rocket System crewmember


14P: Air and missile defense crewmember


35M: Human intelligence collector


35P: Signals intelligence voice interceptor


37F: Psychological operations specialist


74D: Chemical, biological, radiological, nuclear (CBRN) specialist


89D: Explosive ordnance disposal (EOD) specialist


However, as Major General Frank Muth (former Commanding General of U.S. Army Recruiting Command) said prior to the event last year, there are many more advantages to joining the Army besides the financial: "I know there's a challenge out there for employment, but that's not the best reason to join. The best reason is the things we offer."
Recruiters want potential applicants to understand the Army offers an opportunity for long-term job security, or advantages in the same vein while looking for work in the civilian world after military service. Employers value punctuality, critical thinking, the ability to work under pressure, teamwork, leadership and more. Military service on a resume often marks hopeful job applicants with those qualities and moves them to the top of the stack.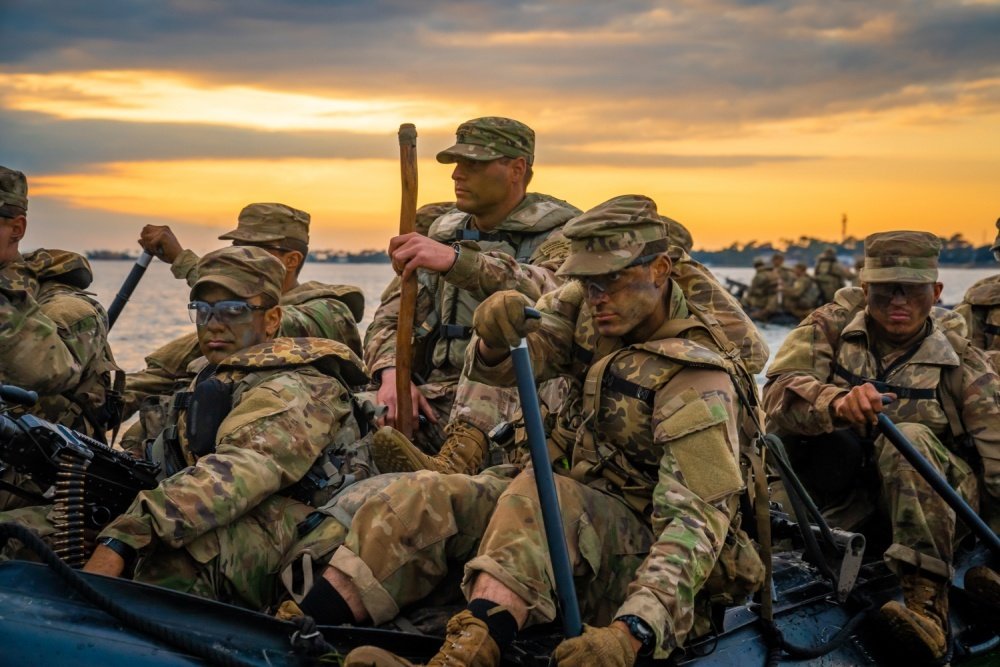 The Army also offers the opportunity to help in the fight against one of the toughest foes America must face today in COVID-19. They are always looking for healthcare professionals and have many incentives available (including scholarships to get through medical/dental/veterinary school) to join the fight against the pandemic and do what it takes to keep America's troops in the fight.
"The last year has been challenging for our nation and the world," said Maj. Gen. Kevin Vereen, current USAREC commanding general. "We want young people to know the Army offers stability, especially during an unsteady time. Stability with a consistent job, consistent paycheck, comprehensive healthcare, and a built-in support system for Soldiers and their families. We're offering opportunities for them to join us in a meaningful career that will prepare them for success in the future."
Anyone with interest or questions about joining the Army is encouraged to be join the National Hiring Days Event. To be a part of the process in 2021 and find out more, click here.