Army Capt. David Hernandez should have pinned on the golden oak leaf insignia of a major on Dec. 1, 2020. Instead, his promotion packet was stuck in a three-year limbo, sluggishly moving from desk to desk, waiting for the right people to decide whether Hernandez's participation in a National Guard recruiting program more than a decade earlier should halt his career.
His appeal made it all the way to the White House by February of 2022, where it waited for President Joe Biden's signature.
And waited.
And then, on April 1, Hernandez's promotion eligibility period expired.
The fiscal year 2022 promotion selection board had convened on March 29, so Hernandez, who is currently stationed at Fort Lee, Virginia, will have to wait another year to apply for promotion.
"Had they told me two days earlier, I could have gone straight to the board," he said. "Now I gotta wait until next March to get looked at again."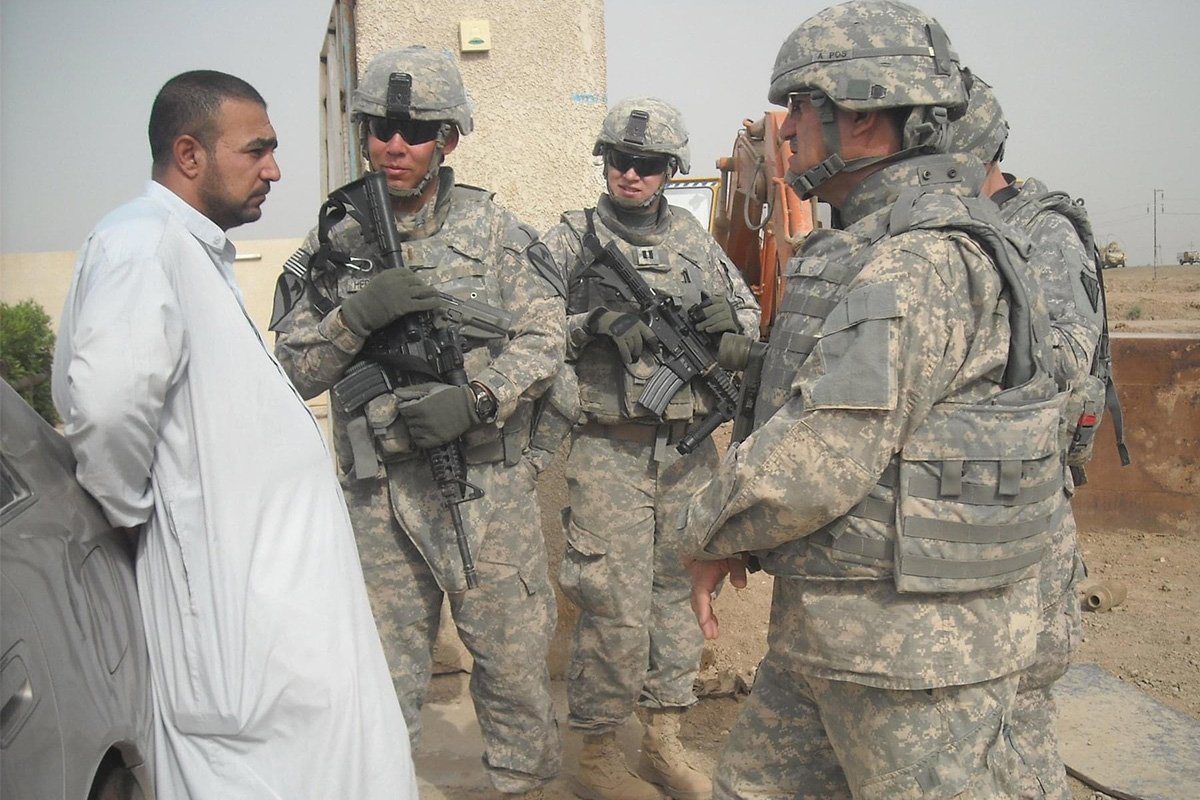 The presumption of innocence is one of the hallmarks of the American justice system, but hundreds of soldiers across the country say their lives and careers have been shattered by a flawed Army investigation. They've missed out on promotions, lost jobs, and been denied firearms licenses and bank accounts. As lawmakers begin to craft the defense budget, known as the National Defense Authorization Act, or NDAA, this summer, former soldiers hope federal lawmakers will finally take action on their cases.
The bureaucratic nightmare stems from the soldiers' participation a decade or more ago in the now-defunct National Guard Recruiting Assistance Program, or G-RAP. The program paid soldiers $2,000 for each enlisted Guard member they'd referred to the service.
G-RAP succeeded in bringing in about 150,000 new recruits between 2005 and 2012. The Army reported spending approximately $459.4 million on the program before ending G-RAP and its Army Reserve counterpart, AR-RAP, in 2012 following allegations of widespread fraud and mismanagement.
But federal investigators eventually found the contract that gave a company called Docupak control of G-RAP likely violated federal contracting laws. The National Guard Bureau officer who awarded Docupak the contract later went to work for the company.
As the program came under scrutiny, the Army launched Task Force Raptor, believed to be its largest investigation ever, to look into all 106,364 people who had received payments through the program. The Army's Criminal Investigation Division (CID) accused soldiers of pocketing payments under false pretenses. Investigators even called former recruits years after they had joined and asked whether they remembered the names of the soldiers who had supposedly referred them to the Guard.
By 2017, the Army had spent about $28 million on the investigation, identifying around $6 million of alleged fraud after telling Congress in 2014 that the task force might uncover as much as $100 million of fraud. About 150 soldiers — approximately 0.14% of those who participated in the program — were criminally charged in connection with the investigation. But many soldiers who were never charged with wrongdoing have ended up with permanent criminal records simply because they were investigated, thanks to a CID practice called "titling."
Retired Special Forces Col. Doug O'Connell, a lawyer who estimates he's represented around 225 former G-RAP recruiting assistants, calls the CID titling process a massive, wholesale constitutional rights violation.
"I believe there's tens of thousands of other folks out there who have a criminal history, and they just don't know it yet," O'Connell told Coffee or Die Magazine in April.
'They Made a Sloppy, Sloppy Case'
When the police lights appeared in the rearview mirror, Capt. Shantell Moore wasn't entirely surprised. Her friend was driving at least 10 miles over the speed limit, the car full of friends looking forward to cooling off at a waterpark in Wisconsin Dells.
The police officer took all of the passengers' licenses and went to his patrol vehicle, Moore remembers. When the officer returned, his eyes kept landing on Moore.
"I'm a military police officer and I could tell that he was uncomfortable," she said. "My being in the car triggered him to search everything. And we had weapons, but we have concealed carry permits so we were fine. But [my friends] were scared."
When Moore later obtained the police report of the traffic stop, she realized what the officer had seen.
"Lo and behold, it said Shantell Moore, felony larceny," she told Coffee or Die Magazine. "So that's why he was looking at me. It wasn't because he thought I was doing something. He was just seeing my background and he treated me accordingly."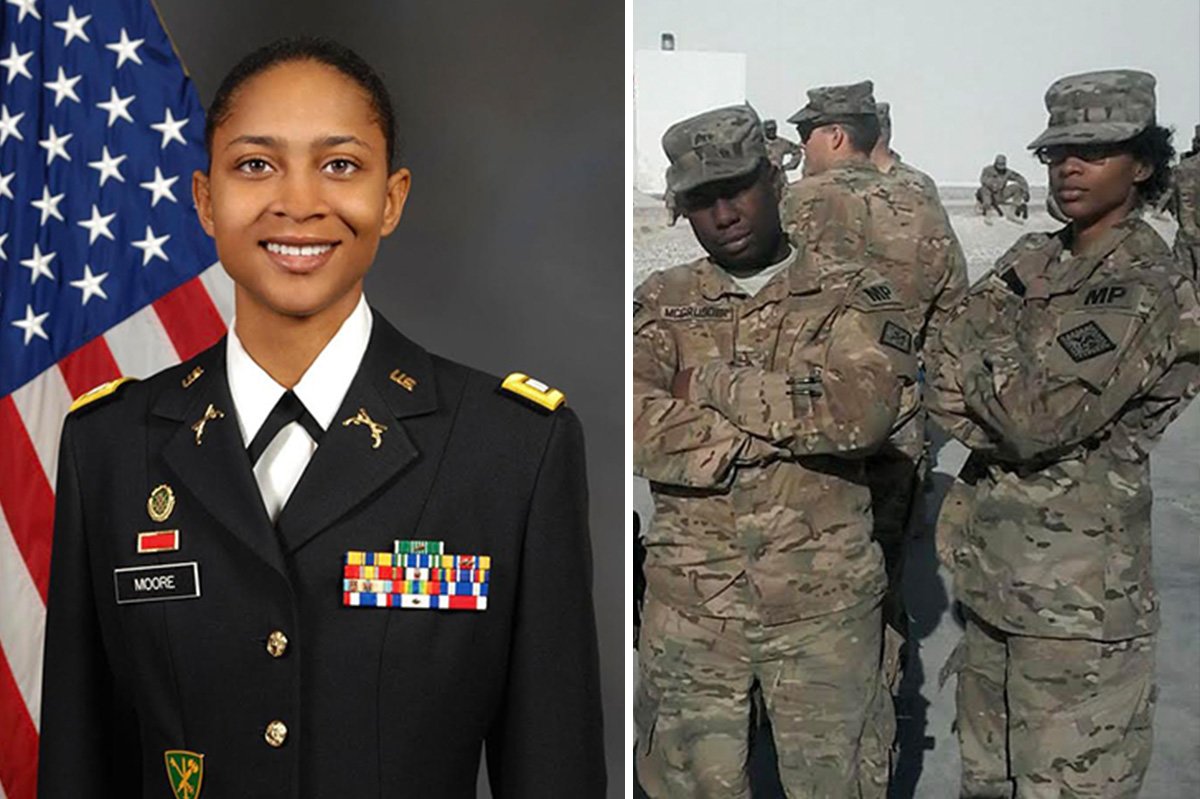 Moore recruited four people into the Arkansas National Guard between 2010 and 2012, collecting $8,000. But she estimated she'd lost thousands of dollars more than that to prolonged delays in her promotion to captain. It took three years for her to overcome the flag on her record while watching her peers advance without her. She said she'd felt hopeless, depressed, and robbed of her dignity during much of that time, problems which were compounded when she was unable to obtain a concealed handgun permit for a civilian security guard job and wound up temporarily unemployed.
"The CID has to take this stuff off our permanent record," she said. "They made a sloppy, sloppy case. This has been going on a decade, and they got to take it off our record. That would be the only way I'll be happy."
'My Career May Be Over'
Casey Campbell, who asked that his unit and rank be withheld, has been fighting to save his military career since his promotion packet was flagged in 2018 for his participation in AR-RAP. Campbell and his lawyer, Jeffrey Addicott, tracked down three of the five recruits the CID had interviewed in their investigation of him, Campbell said.
All three, Campbell said, claimed that the CID's investigators had misrepresented their testimony.
"The people we were able to talk to point blank told us and provided sworn statements that said, 'This is not what we told CID,'" Campbell told Coffee or Die. "But CID pared out what they wanted to fit the narrative."
Campbell said he was promoted — a year and a half late — after providing the statements and other evidence to the promotion review board.
"I've been very lucky in my career," he said. "I've had a really good command, I am young enough that I still have promotion time and potential."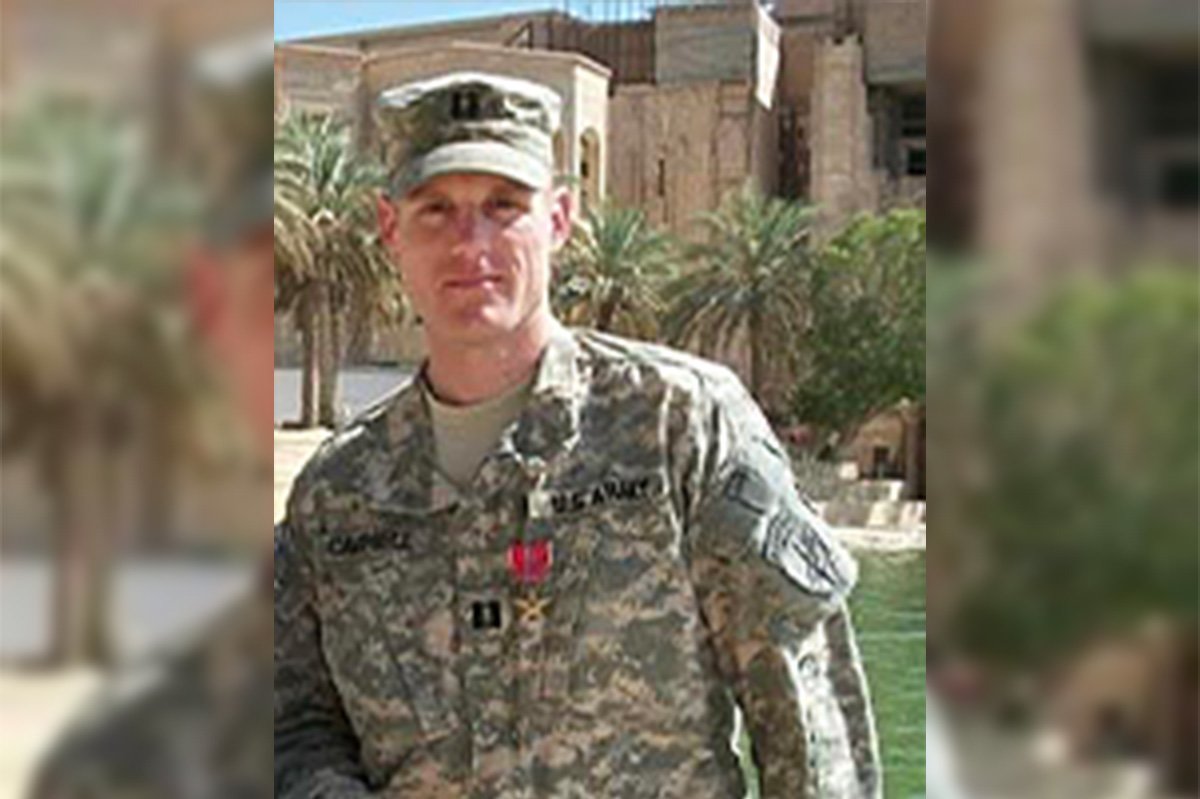 But with the flag in his background, he said, his chances of advancing to the ranks of senior leaders were "almost non-existent."
"So I'm having to come to grips with the fact that my career may be over if this doesn't get fixed," he said. "And that's heartbreaking to me."
New Push for Legislative Action
Hernandez, Moore, Campbell, and Army Capt. Gilberto De Leon are among about a dozen service members who have penned letters to Congress, pleading with lawmakers to force the Army to clear their records.
Addicott, who represents many soldiers caught up in the G-RAP investigation, said he had been working with Texas Republican Rep. Louie Gohmert for several years and thought Gohmert would push for legislative action on G-RAP. Addicott hopes the final NDAA will include language that would require the military to overhaul its titling system, removing titles from soldiers' records if they are found not guilty or if the government decides not to prosecute them.
"We are closer this year, I think, than ever before," Addicott told Coffee or Die in an email.
Liz Ullman, who launched the website Defend Our Protectors in 2015 to advocate for military members facing G-RAP-related investigations, is cautious in her optimism.
"We appreciate the progress we're making in inches, but after all of this time, it is time to make progress in miles," she said. "My hope is that somebody is going to kick the door open."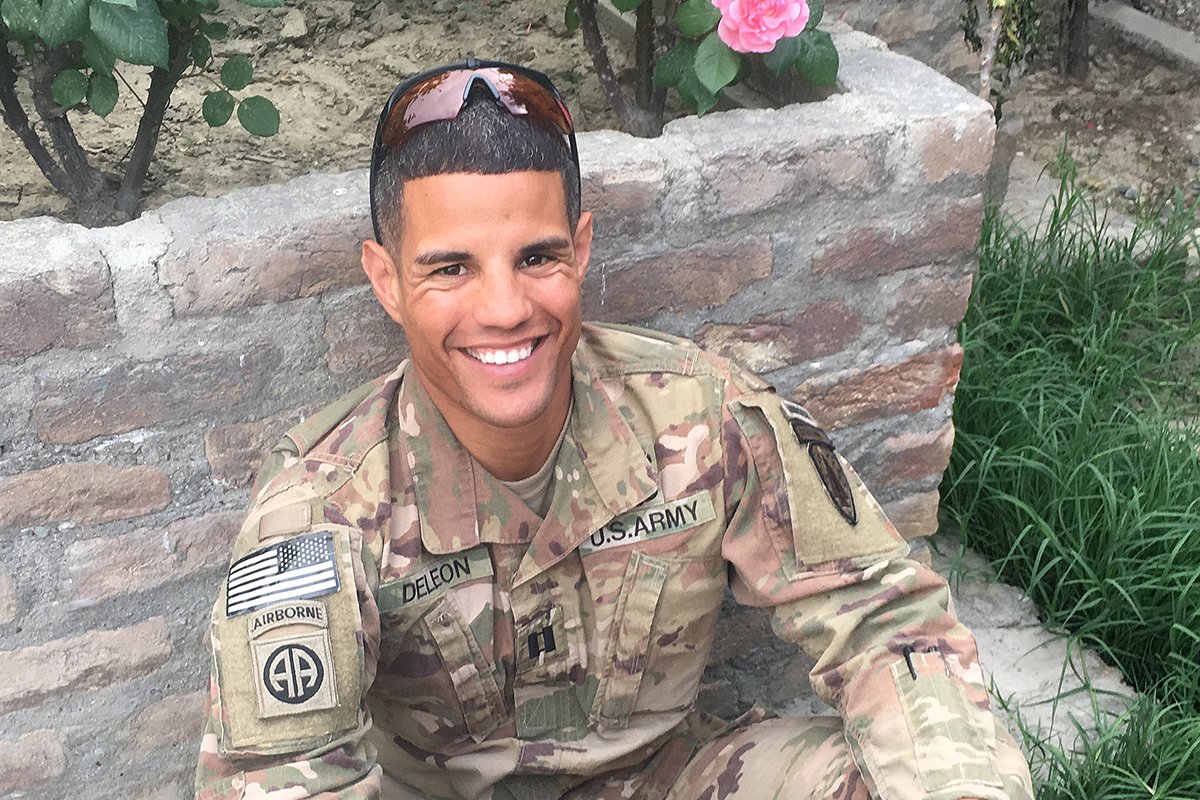 Gohmert's office did not respond to requests for comment, but the Texas Republican previously called on Defense Secretary Lloyd Austin and other high-ranking officials to intervene on behalf of De Leon, who spoke out earlier this year as his own promotion deadline approached.
After De Leon's story was highlighted in news reports, the CID confirmed to Coffee or Die that the department had reopened the case. However, De Leon's promotion package ultimately expired, and he now plans to leave the military for a civilian career, but he has continued to offer guidance to other soldiers who are suffering the effects of the G-RAP investigation.
Still, renewed attention is bringing some hope to soldiers who have been caught in limbo for years. Many, including Hernandez, believe congressional action is the only way to change the system.
"The Army keeps saying, 'There's nothing we can do,'" Hernandez said. "But don't stop people's careers because you can't figure out what's going on. It's not even just the Army, but the government as a whole. We're fighting something and nobody cares."
The National Guard Bureau did not respond to a request for an interview about the appeals process by the time of publication, but email correspondence provided to Coffee or Die indicates that G-RAP cases are considered to be of "special interest" to the US Senate, adding extra layers to an already convoluted process.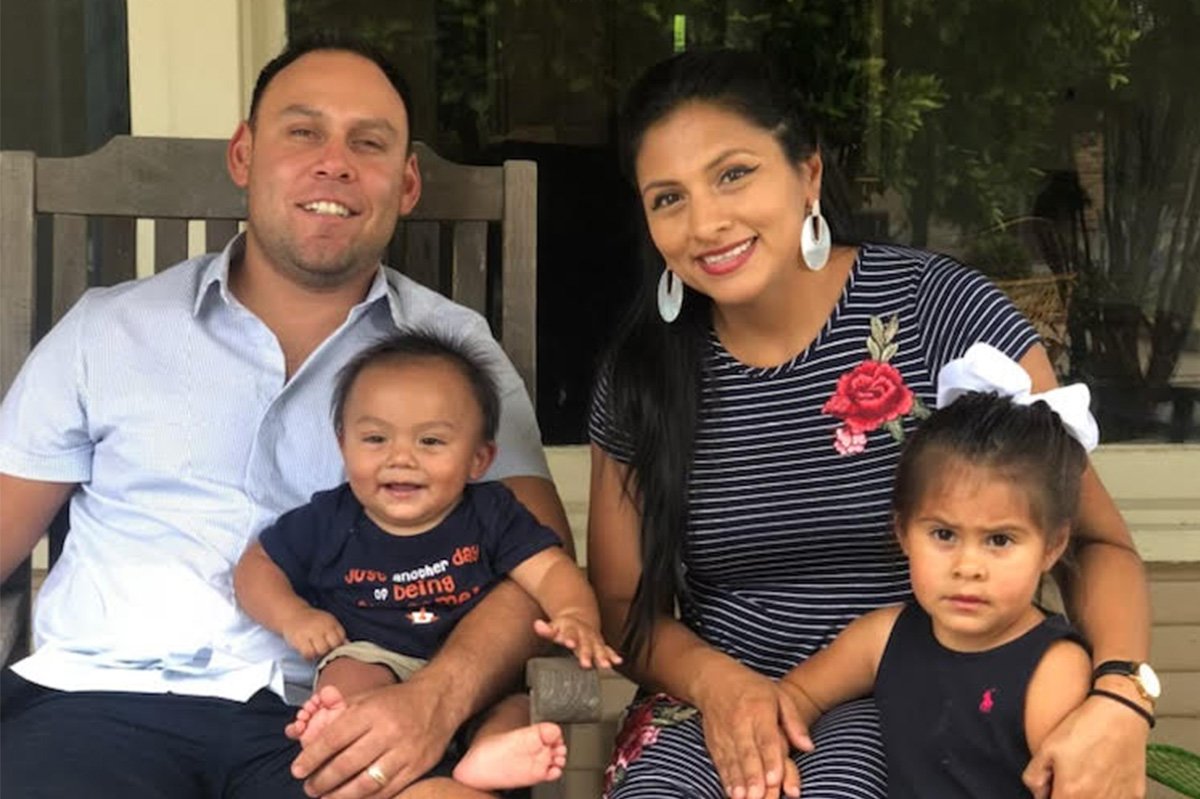 When a promotion packet is flagged for adverse background information, it must go to an officer review board. That board sends its recommendation to the secretary of the Army. After the secretary of the Army signs off on the soldier's promotion, it then goes to the secretary of Defense, the White House, the Senate Armed Services Committee, and finally to the full Senate for a vote.
"I love the Army," Hernandez said. "I don't want to get out of the Army. I just think the process is not right."
For now, Hernandez plans to re-apply for promotion next March, starting the process over again, like Groundhog Day, he said. The screening, the review board, the tower of government officials who need to sign off on his promotion. But next time, there will be a harsher deadline.
"I'll probably have to get out of the Army because that would be my second time not making major," he said.
Read Next: