All Nichole Scaraglino wanted to do was join the Army.
She took a long, winding path on her way toward military service. In her early 20s, she worked in the music industry. She was pursuing her career in Manhattan on 9/11. Later, she became a physical trainer and then, after an ugly divorce, a bartender in North Carolina. She even tried out for the Raleigh Fire Department, but all along, she felt a strong pull toward the Army.
"I would have been a damn good soldier," Scaraglino told Coffee or Die Magazine. "I was ready to do whatever I was told. It really meant everything to me to have the opportunity to serve my country."
But Scaraglino's attempts to join were torpedoed by just a few of her many tattoos, ones that were forbidden under Army regulations when she met with a recruiter in Tacoma in 2019. At issue were a tattoo on her neck, one behind her ear, and, most strikingly, a word emblazoned across her knuckles.
"Freedom."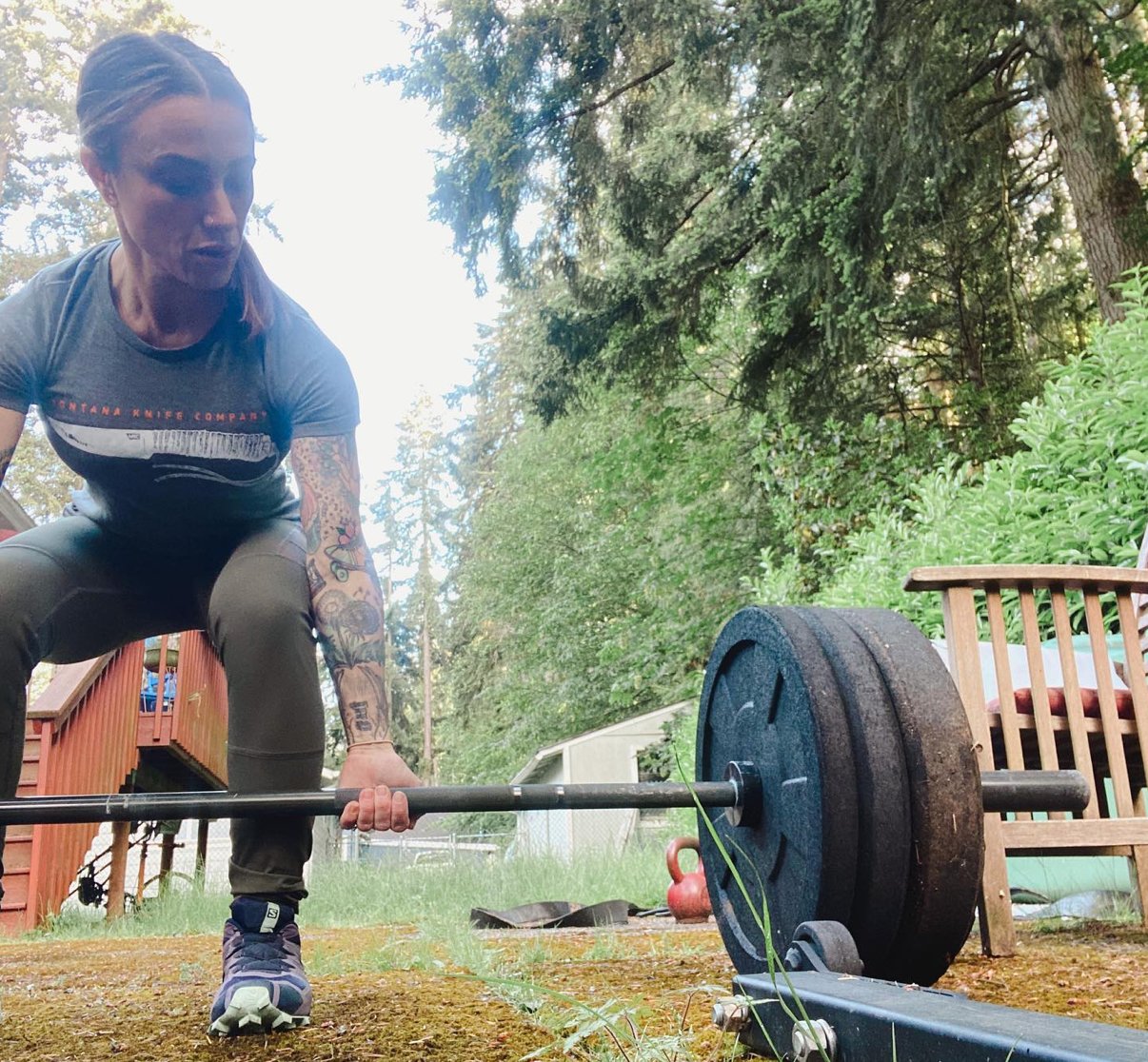 But the Army appears to have found that it has been turning away too many recruits like Scaraglino (Scaraglino now works for Black Rifle Coffee Company, the parent company of Coffee or Die Magazine).
Last week, the Army changed its tattoo policy in the face of looming retention and recruiting issues. Soldiers will now be allowed to have a tattoo 1 inch in diameter on each hand, a tattoo 1 inch in diameter behind each ear, and a tattoo 2 inches in diameter on the back of the neck.
Soldiers can also have unlimited tattoos between fingers as long as they are not visible when the fingers are together.
Previous bans on tattoos on the sides of the neck, the face, and visible fingers (other than one inked ring on each hand) remain. Tattoos on the inside of the mouth, ears, or eyelids are still not permitted.
So while Scaraglino's neck and ear tattoos are now allowed, her "freedom" tattoos would still be outside the new parameters.
One Army leader says the new policy reflects a reality troops have long known: Tattoos do not affect or predict how someone might do their job.
"It doesn't stop the readiness of the military because someone has a tattoo on their hand or the back of their neck," Maj. Ashleigh Sykes of the Army's Uniform Policy Branch told Coffee or Die at a media roundtable about the new policy directive. Sykes oversaw the change in policy at the request from Training and Doctrine Command, consulting with the sergeant major of the Army and his senior enlisted counsel.
"Good order and discipline is not affected by tattoos," Sykes said. "And Army People Strategy, where we talk about People First, is just allowing personnel to continue to serve and to join our military without a prohibition on certain tattoos that are now acceptable in society."
Scaraglino agrees.
"That's what our military should be about," she said. "It should be about the ability and willingness to do the job."
But in the wake of her doomed fight to enlist, she has become jaded about the process. "There should be an argument around this, why the tattoo policy just keeps changing arbitrarily based on needs or whoever's in charge instead of having people that go in that have the moral, mental, and physical character required. And they go, 'No, you've got a cupcake tattooed on your hand, it's out of our regs.' That's fucking stupid. It becomes, who's the most moldable piece of meat versus who is qualified and ready to really do this job."
The Army has currently met only 40% of its recruitment goals for fiscal year 2022. "Across the board, we're facing tremendous headwinds that our recruiters are trying to work through," said Lin St. Clair, assistant deputy for Accessions, Manpower & Reserve Affairs.
According to the Army's data, 23% of people ages 17 to 24 are eligible to enlist in the military without a waiver, down from 29% in recent years. Propensity, or motivation to join the service, within that population has declined in recent years and currently sits at 9%, which is the lowest it has been since 2007.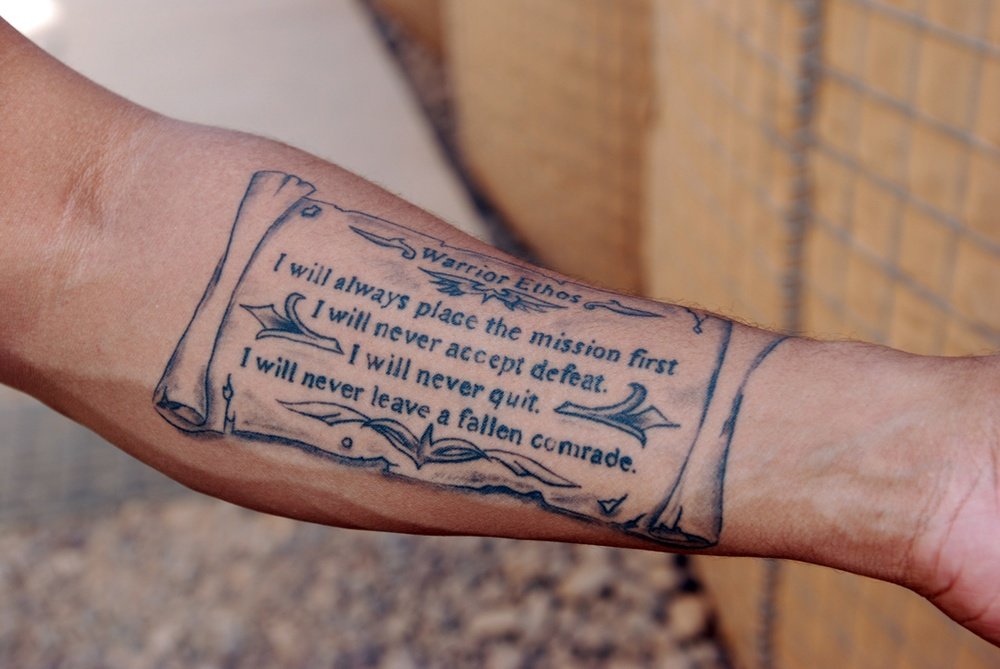 The new tattoo policy is just one of many efforts the Army is making to connect with possible recruits, including offering flexible contracts, allowing new soldiers to pick their first duty station and be stationed alongside friends, and handing out up to $50,000 signing bonuses.
St. Clair said that the change in the tattoo policy is an attempt to keep possible recruits engaged from the very beginning of the process.
"They start talking to a recruiter, they're excited," St. Clair explained. "They want to keep moving forward in the process. And anything that slows that process down, then the kid has the opportunity to lose interest. When we lowered the tattoo waiver authority down into the accession agencies, we saw an uptick in processing just because kids didn't have that lull in their enlistment timelines."
For her part, Scaraglino never lost interest, despite the roadblocks she faced. "The sheer tenacity that I went after this thing, that should have been a testament to my character," she said.
Despite really wanting to join the Army National Guard, her first attempt at joining the military was contacting a naval recruiter, because she knew the Navy's hand tattoo policy was more lax than at other branches. "I never wanted to be Navy, I wanted to be Army," she said. "But I thought the Army was a hard 'no.'" That effort went down the tubes when the recruiter suggested she cut off her neck tattoo rather than attempting to push a waiver up the chain of command.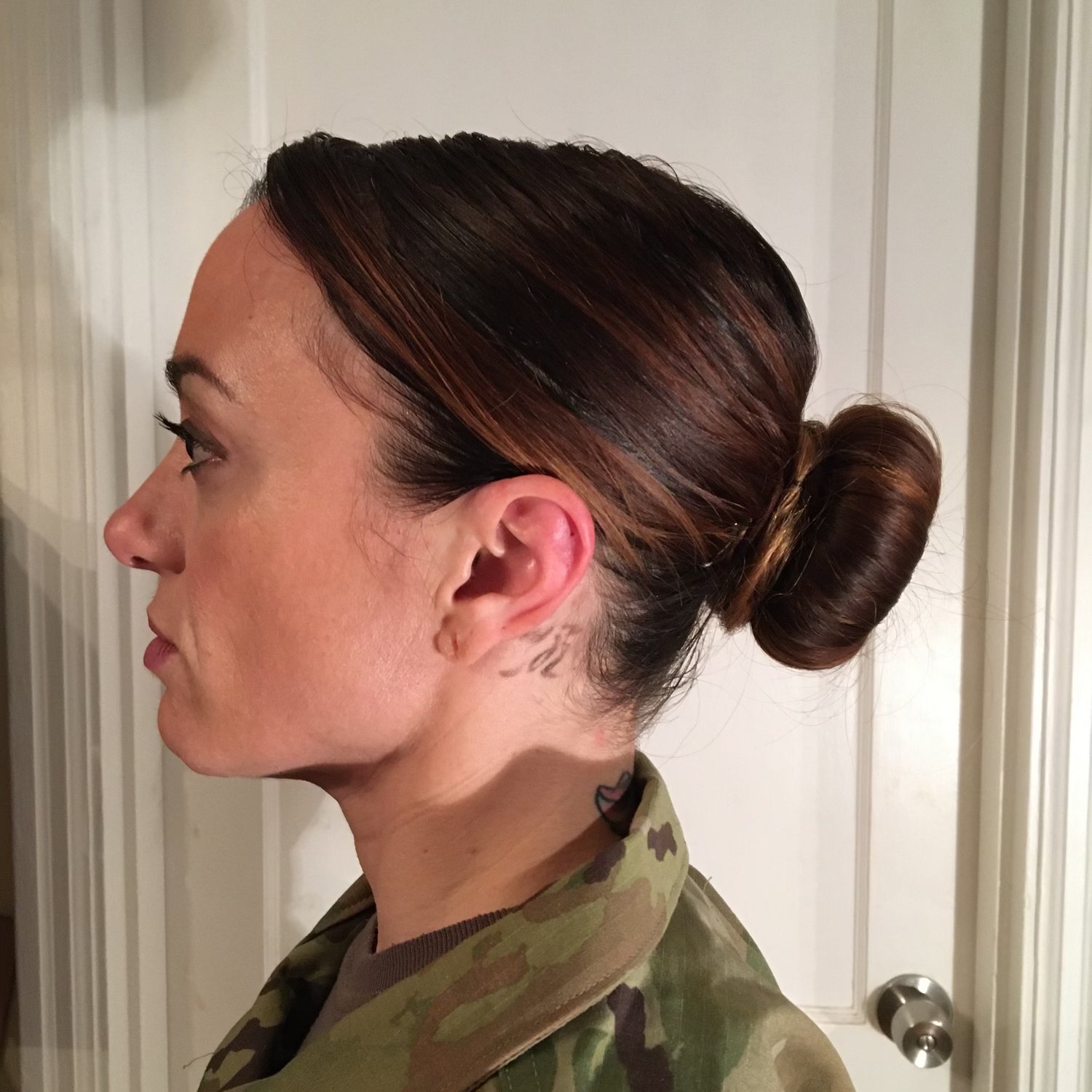 "I started talking to some folks about what the possibility would be of getting waivers for the Army," she said. "And the more I talked to people, the more it seemed like it might actually be something that was possible. It just seemed like everyone had a story about someone that they knew that got tattoos waivered."
On the recommendation of an acquaintance in the Washington National Guard, she contacted Sgt. 1st Class Jeffrey Osman, a recruiter, on Facebook. "Osman was like, this is a recruiting poster," she said of his reaction to the road she had walked to end up at the Army's door. "He was so stoked."
She immediately stood out from the other women in the pack when she took her fitness exam at a Military Entrance Processing Station. "The young women [at MEPS], no one made weight, and no one made tape. I walked in at 39 years old with a six-pack, ready to go." She scored in the 83rd percentile of the ASVAB — the Armed Services Vocational Aptitude Battery — including a 124 General Technical score.
Osman helped her build her case for a tattoo waiver. They both thought it was a slam dunk. "I got a stack of letters of recommendation from former and current team guys, lieutenant colonels, a state congresswoman and senator," Scaraglino ticked off. "I mean, the list was ridiculous. Former employers, veterans service organizations, speaking to my work ethic, my character, and that this was something that I had been trying for, that it wasn't some fleeting thing. It wasn't a midlife crisis."
The petition was approved by the state's adjutant general and made it all the way to the Pentagon. "And then it got declined by Big Army on the East Coast," she said, still incredulous. She appealed the decision, even getting the unit she planned to join to write a letter on her behalf. No luck.
Last summer, her recruiter contacted her one last time to try again. "It was a lot emotionally to go through. I kept putting my life on hold and I hoped for it and kept trying to plan for the future."
She decided to move forward with another attempt and applied for a job as a medic that would set her up for a more practical career in her civilian life. "I got smacked down immediately," she said. "It didn't even get past the desk on that third go-round."
With the Army now struggling to fill slots, Scaraglino isn't going to try her luck a fourth time. "This is going to sound cocky, but it was the Army's loss," she said. "A female soldier who's fucking ripped and fit and smart and ready to go, full-on saluting with the word 'freedom' tattooed across her fucking knuckles? If I had a dick, it'd be hard right now."
Read Next: Marine Tattoo Regulations May Soon Allow 'Sleeves,' Other Changes