Soviet dictator Josef Stalin reputedly proclaimed that artillery is the "god of war."
The US Army has apparently taken that famous maxim to heart as it prepares for a new era of great power competition against its former Cold War foes, Russia and China. With an eye toward these modern adversaries, the Army is designing ultra-long-range artillery systems with lethal capabilities well beyond the limits of anything previously achieved in the history of warfare.
The Army tested its Extended Range Cannon Artillery System, or ERCA, on Saturday, nailing a target some 43.5 miles away with a 155 mm M982A1 Excalibur guided artillery shell. The test took place at the Yuma Proving Ground in Arizona and marked a milestone achievement for the Army's long-range precision fires modernization program.
"I don't think our adversaries have the ability to hit a target on the nose at 43 miles," Brig. Gen. John Rafferty, director of the Army's Long-Range Precision Fires Cross-Functional Team, told reporters after the test.
That advantage in artillery range would be invaluable against a contemporary near-peer adversary — say, Russia on an Eastern European battlefield or against Chinese forces on a Pacific island. Along that line of thinking, as it adapts to modern threats the Army has made the development of new long-range, precision weapons its top modernization priority, according to defense experts.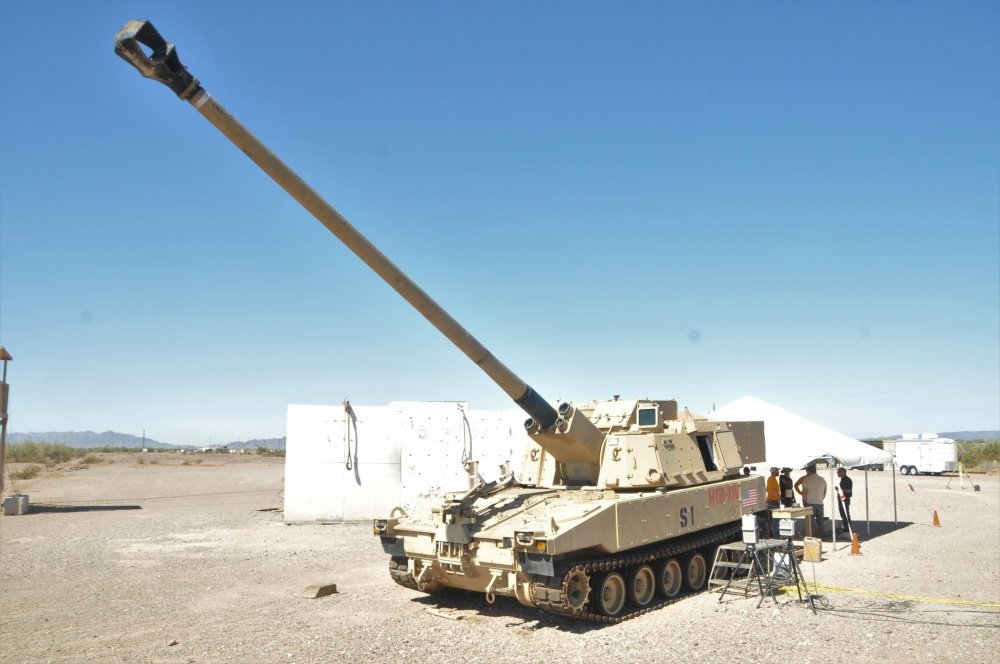 It took the ERCA three shots during the Dec. 19 test to hit its target. The first shot was thwarted by head winds and fell short by more than 300 feet; the second was marred by a technical failure. The third shot was a bullseye.
"Not only did the test show the design robustness of a current fielded projectile to demonstrate lethality at extended ranges, it did so while maintaining accuracy, marking a major milestone in support of (Long Range Precision Fires) objectives of achieving overmatch artillery capability in 2023," said Col. Anthony Gibbs, Project Manager for Combat Ammunition Systems, in a release.
While airpower has partially supplanted the traditional role of artillery in some of America's recent wars, the chief advantage of long-range artillery over airpower remains its all-weather, 24/7 reliability.
Advanced surface-to-surface weapons could prove even more important in a war against a modern adversary, US military officials say, offering American military forces a lethal tool immune to the advanced anti-access, area-denial weapons systems wielded by both Beijing and Moscow. Unlike the low-tech insurgent forces the US faced in Iraq and Afghanistan, China and Russia possess radars that can detect stealth aircraft, as well as advanced surface-to-air missiles and electronic warfare systems that can interfere with GPS and communications signals — the lifelines of manned and unmanned warplanes.
"That integrated system challenges even our most sophisticated aircraft and challenges our most sophisticated ships to gain access to the area," Rafferty told Defense News in a 2019 interview, explaining the threats posed by China and Russia.
"That layered enemy standoff at the strategic level was really the fundamental problem," Rafferty continued, explaining why the Army's modernization program has prioritized the development of new long-range, precision weapons. "One of the ways to solve that problem is to deliver surface-to-surface fires that can penetrate this [anti-access, area-denial] complex and disintegrate its network and create windows of opportunity for the joint force to exploit."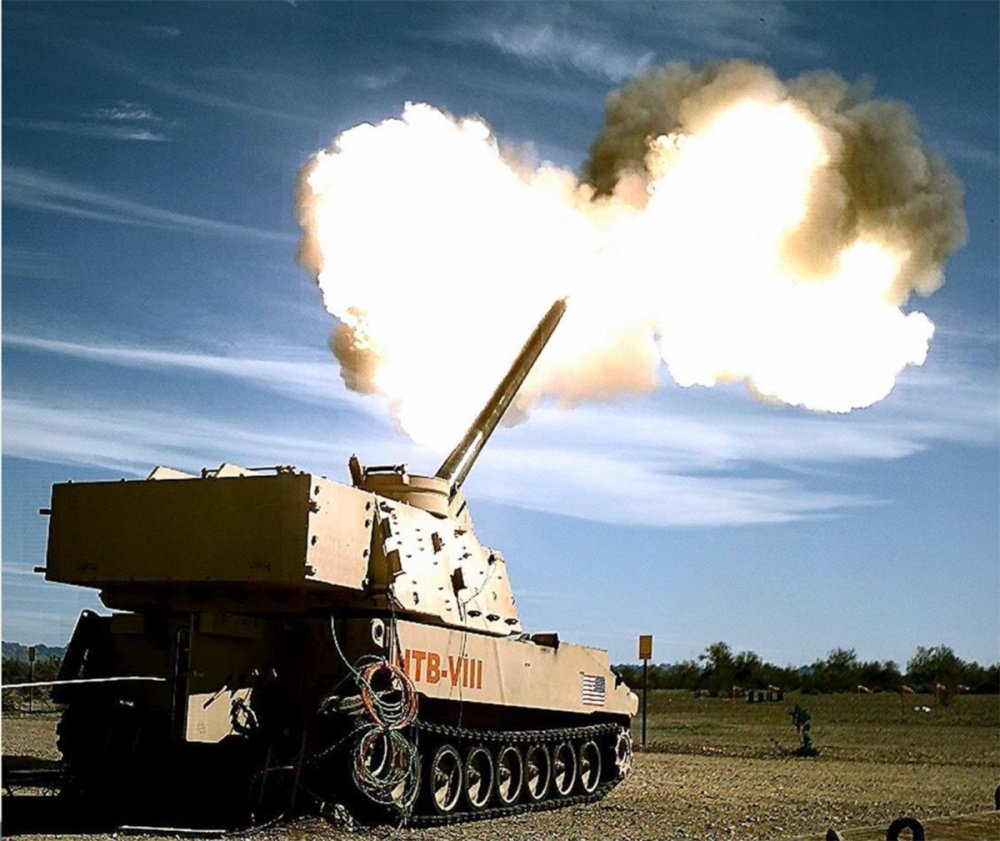 Other novel weapons under development, such as hypersonic missiles, further reflect the Army's modernization priorities.
"Air supremacy is no longer a guarantee in the intricate web of deadly Anti-Access/Area Denial weapon systems that will target our aircraft and carrier fleets out to a range of several hundred kilometers," US Army Capt. Harrison Morgan wrote in a 2018 report for West Point's Modern War Institute.
Notably, the Army is also reportedly researching a cannon that can fire projectiles more than 1,000 miles. That incredible weapon, the Strategic Long Range Cannon, or SLRC, is already under development, Popular Mechanics reported in February. Deployed to Poland or any of the three Baltic countries — which are all NATO allies — such a weapon could hit targets in Moscow.
Reportedly designed to be towed behind a truck, industry experts say the SLRC system will likely achieve its incredible range by using shells equipped with ramjet engines, which could conceivably reach speeds up to about Mach 6. The Norwegian arms manufacturer Nammo announced in 2018 that it was developing an "extreme range" 155 mm artillery shell equipped with a ramjet engine, thereby boosting the shell's range from 15 to 60 miles.
Nammo is also reportedly involved in the development of the Army's XM1113 rocket-assisted projectiles — one of the two projectiles developed for the ERCA system.
In June the Air Force announced it was purchasing eight hypersonic missiles for a combined $1.1 billion. Hypersonic missiles, needless to say, will be extremely expensive to field in large numbers. In contrast, Army officials have previously estimated that each SLRC shell might cost between $400,000 to $500,000. Thus, the comparative advantage of the SLRC over hypersonic missiles boils down to affordability.
"Cost does matter, and we are concerned about cost. There are some, definitely, physics challenges in doing these types of things, and that is the trade-off," Army Chief of Staff Gen. James McConville told Defense News in 2019.
In 2017 the Department of Defense established Army Futures Command to lead the way in developing new technologies and doctrines to defeat modern threats.
Under the purview of Army Futures Command, the ERCA program achieved a breakthrough in 2018, effectively doubling the range of shells fired from a modified M777 howitzer artillery piece by using a more powerful propellant as well as two novel projectiles — the XM1113 rocket-assisted projectile and Raytheon's M982 Excalibur extended-range guided artillery shells.
All three of the Dec. 19 test shots used M982A1 Excalibur shells. The ERCA system — known as the XM1299 — is made by BAE Systems and comprises a 58-caliber, 30-foot-long cannon mounted on the chassis of a M109A7 Paladin Integrated Management howitzer. The Paladin mobile artillery system typically wields a 38-caliber barrel. Unlike the SLRC, the ERCA is a self-propelled weapons system that would not be limited to prepared roads.
"This is really just a waypoint in our ongoing campaign of learning as we work to really realign US supremacy in cannon artillery. It's definitely a big knowledge point for us today," Gibbs, the Army's program manager for combat artillery systems, reportedly said after the Dec. 19 test.
BAE Systems received a $45 million contract from the Pentagon in the summer of 2019 to develop the ERCA from the existing Paladin system. During a test in March, the novel ultra-long-range artillery system hit a target located just over 40 miles away.
"Boosting our artillery range, our ability to mass rounds on targets, and the responsiveness of our fires is an imperative if we wish to remain the pre-eminent army on the modern battlefield," Morgan wrote for West Point's Modern War Institute. In that report, Morgan analyzed Russia's devastating use of artillery against Ukrainian forces during the war in Ukraine, underscoring the fact that the US Army does "not equip or train our artillery forces to reap this kind of destruction."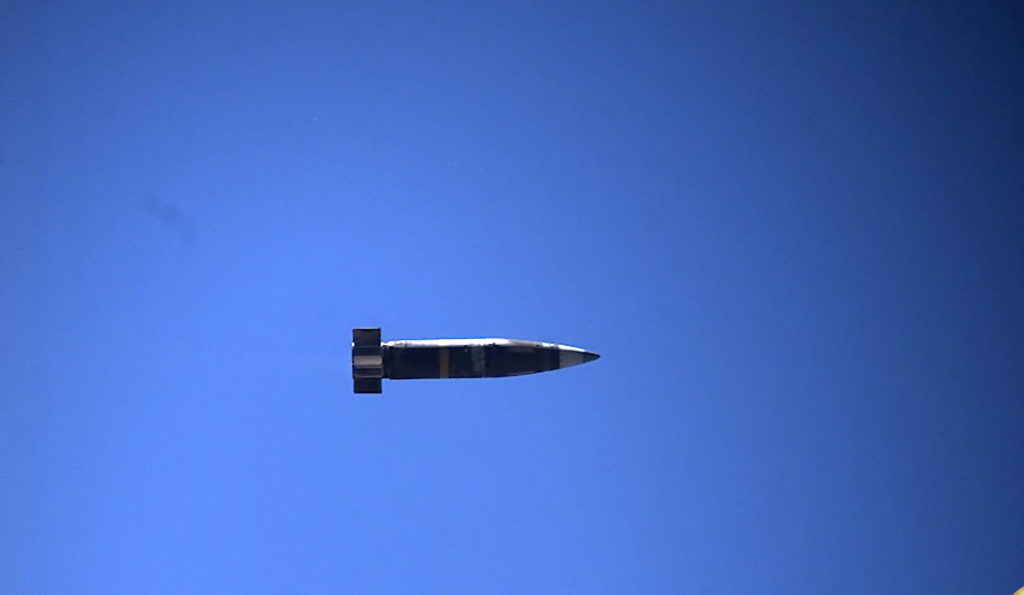 "After years of counterinsurgency campaigns and stability operations in which minimizing collateral damage was — importantly — our top priority, we now find ourselves wedded to the idea that precision fires that minimize risk of such collateral damage are the beginning and end of indirect support," Morgan wrote. "This enduring belief will spell disaster in future conflict against near-peer enemies who can, and will, put more rounds and rockets downrange, in less time, and at greater range than we could ever hope to match, let alone surpass."
The standard artillery shell for the Army and Marine Corps, the 155 mm M795, can be fired at a maximum range of about 14 miles using standard propellant. The Army's M549A1 rocket assisted 155 mm howitzer rounds have a range of about 19 miles.
When used with existing 155 mm artillery systems, the XM1113 rocket-assisted projectile has a range of about 25 miles. The XM1113, which is also compatible with the ERCA, is scheduled to begin limited production in fiscal year 2022, according to DefPost. The Army reportedly plans on fielding the ERCA cannon in fiscal year 2023.
The ERCA cannon fires a 115 mm projectile at a speed of more than 1,000 meters per second. The Excalibur shell can home in on a target with an accuracy of about seven feet using jam-resistant GPS and laser guidance. That precision targeting ability allows the Excalibur to hit moving targets better than existing artillery systems.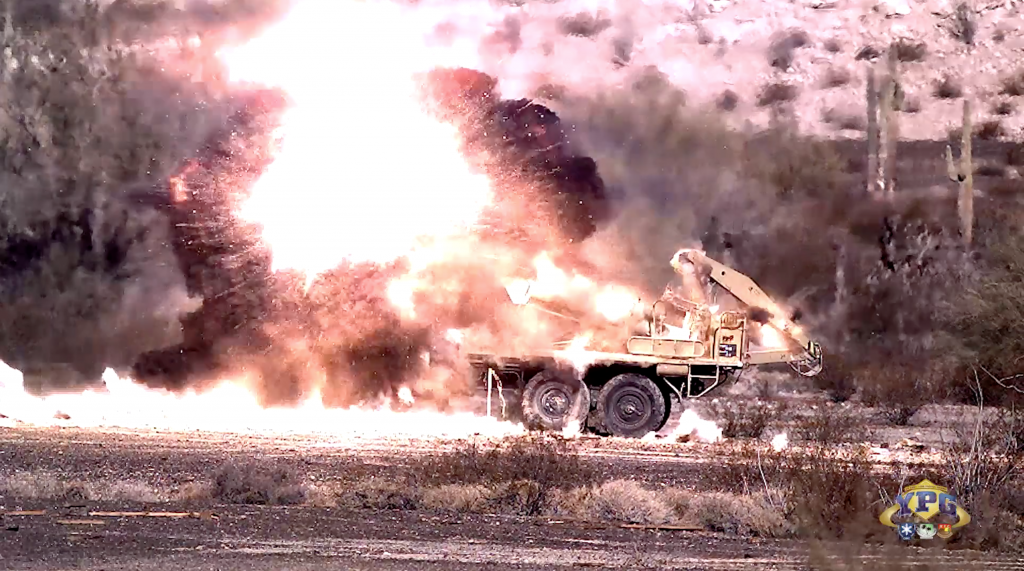 Historians say that a Chinese general developed the first artillery cannon from a bamboo shoot and gunpowder in the early 12th century. The concept ultimately caught on among European armies.
"God fights on the side with the best artillery," declared the French emperor and general Napoleon Bonaparte.
By World War I, artillery was responsible for 60% of battlefield casualties, according to the National World War I Museum and Memorial.
The longest-range artillery gun of World War I was the German "Paris Gun," which in 1918 struck Paris with a 230-pound shell fired from a distance of some 75 miles. The Paris Gun's round had a flight time of about three minutes and reached a height of 25 miles at the peak of its parabolic arc — the highest altitude ever achieved by a manmade object at that time.
It's worth nothing that the German Paris Gun's record-setting round was propelled solely by the power of its explosive charge — not super-boosted in flight by a rocket motor like the M982A1 Excalibur shells fired during the Dec. 19 ERCA test.
According to Guinness World Records, the longest range from which a naval gun ever hit another ship was 15 miles — achieved by both a German battlecruiser and a British battleship in World War II.
The 16-inch main guns on the US Navy's Iowa-class battleships in World War II could fire a 2,700-pound, armor-piercing projectile some 24 miles.
During the 1953 Upshot-Knothole Grable atomic weapon test, a US Army 11-inch, M65 atomic cannon shot an atomic artillery shell with a wield of 15 kilotons (equivalent in power to the atomic bomb dropped on Hiroshima in 1945) more than six miles. The 230 mm M65 atomic cannon — nicknamed "Atomic Annie" — had a maximum effective firing range of about 20 miles.