From a young age, Sgt. 1st Class Michael Lukow knew he wanted to be a soldier. He began his career as an infantryman and eventually deployed to Iraq in 2008. His life took a turn, however, when he chanced upon an improvised explosive device (IED) and lost his leg. Lukow soon found himself in rehabilitation at Fort Sam Houston, Texas, now the San Antonio Medical Military Center.
While he was recovering from his injuries, Lukow met a Vietnam veteran who introduced him to archery. The new skill turned into a passion and eventually led him to the US Army's World Class Athlete Program, or WCAP.
Since 1997, WCAP has provided service men and women the opportunity to support their country in Olympic and Paralympic events. Soldier-athletes who meet the WCAP standards can compete in any of the current Olympic and Paralympic events while also pursuing a military career.
"The Army WCAP is available to all Soldiers who meet the established entry standards," said Brittany Nelson, WCAP public affairs specialist. "Soldiers from all three components, (Active Duty, Reserve, National Guard,) participate in the program with the primary mission of training for and competing at the summer and winter Olympic/Paralympic Games."
"Currently, WCAP supports Soldier-athletes in 19 different summer and winter sports," Nelson continued. "Those sports are wrestling (Greco-Roman and Freestyle), track and field, swimming and para-swimming, para-triathlon, taekwondo, shooting and para-shooting, rugby, para-archery, baseball, cycling, boxing, modern pentathlon, ice hockey, bobsled, luge, skeleton, and nordic combined."
The veteran who introduced Lukow to archery was Michael Dawson, "but he went by Skip," Lukow said. "He was obviously old-school Vietnam. […] He was quite a character […] but he was Special Forces, ran around the jungles of Vietnam with a longbow and a .45 revolver. And naturally, since he'd ran around the jungles with a bow and arrow, he decided 'Why not teach the wounded guys?'"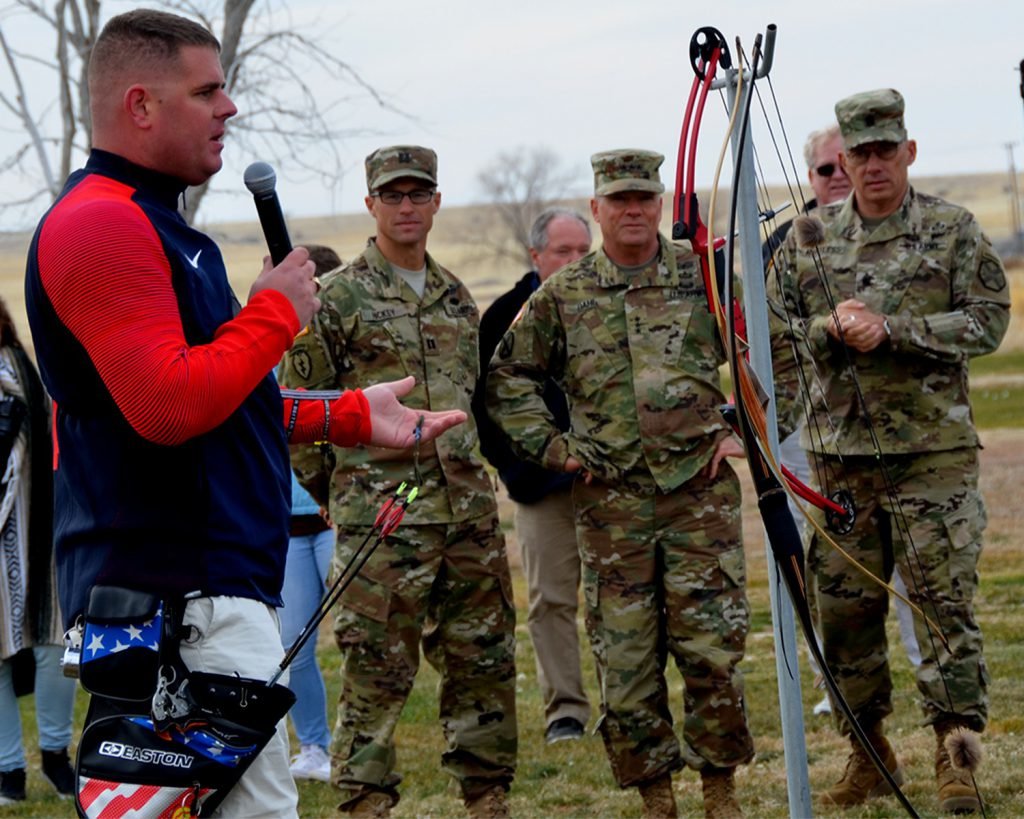 Dawson had set up a shop catering to outdoor enthusiasts on Fort Sam Houston. He hired wounded soldiers who hadn't been given many employment options within the Army. While they worked, Dawson also began to teach them competitive archery. When Lukow was given the option of scanning IDs for the hospital or working with Dawson, he chose the latter.
"About the time I was injured, you had the hunters come in that needed to get ready for a deer hunt or something, and we'd fix their bows up, get their arrows made, and send them on their way," Lukow said. "But otherwise, it was us just shooting and starting to learn the competition method."
Lukow was introduced to the WCAP program by a fellow soldier who had also learned archery under Dawson, and he was encouraged to apply. Lukow applied for entry into the program, but was initially denied because he hadn't gained enough points in competitions. So Lukow bided his time and was eventually accepted during his second application process in February 2011.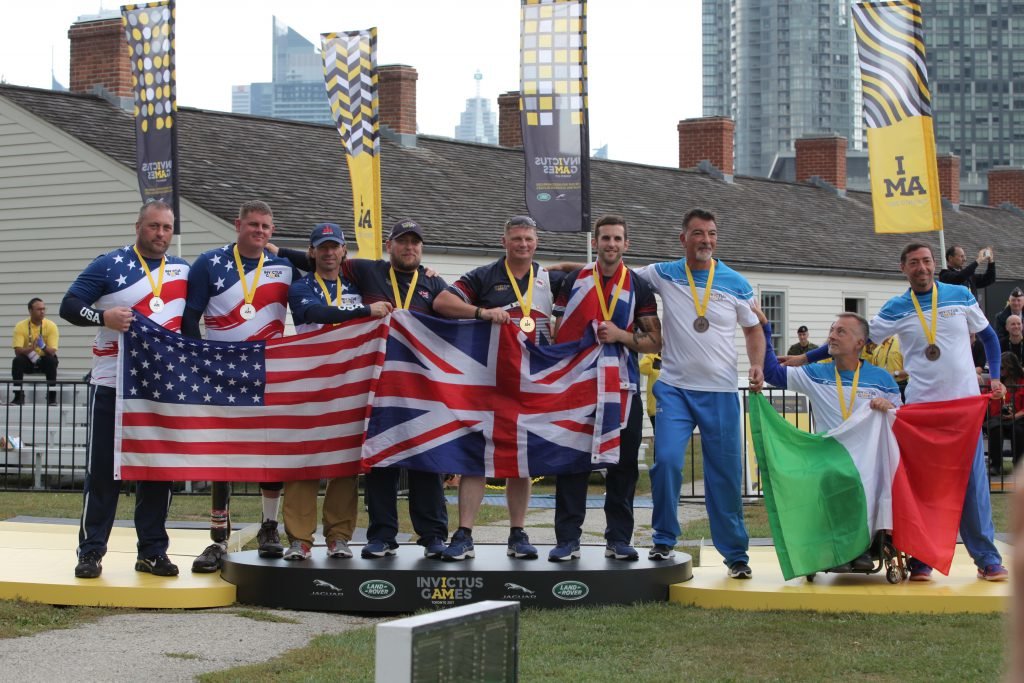 "Dawson was our first WCAP archery coach," Lukow said. "And then we got sent […] up to Salt Lake [City] to train with the National Paralympic head coach."
As all the participants are expected to do, Lukow spent his days honing his skills in his sport. The soldier-athletes are also responsible for daily accountability check-ins with their leadership and coach, training at least twice a day, and utilizing resources offered by WCAP, which includes a weight room, physical training and rehabilitation, yoga, and calisthenics. In addition to their rigorous training program, they must also continue to meet Army standards in physical fitness, mandatory training, and weapons qualifications.
"WCAP was developed to meet three mission objectives that directly align with Army priorities," Nelson said, highlighting their involvement in outreach programs for high school, clinic, and college sports teams, and soldier training programs that focus on resilience and performance enhancement through Total Soldier Enhancement Training.
For the most part though, they work to improve the Army's visibility for the public by competing in the Olympics and Paralympics. Since he began WCAP in 2011, Lukow has devoted 10 years of his Army career to the program. In 2018, he won the Paralympic archery National Championship in the men's recurve event and set a new national record. Lukow has also participated in the 2016 Paralympics in Rio, as well as the Pan Am Championships, World Championships, and Invictus Games.