In a now-viral video posted across multiple media platforms Thursday, March 17, Arnold Schwarzenegger begged Russia to end its war against Ukraine. During the nine-minute video, Schwarzenegger pleads for his "dear Russian friends" to accept the truth that Russia is waging a criminal war, comparing it to the Nazi invasion of Russia in World War II.
"The strength and the heart of the Russian people have always inspired me. That is why I hope you will let me tell you the truth," Schwarzenegger says.
The action star and former governor of California highlights the falsity of Russian propaganda and rhetoric, which claim the invasion is an attempt to de-Nazify Ukraine. Schwarzenegger points out how Ukrainian President Volodymyr Zelenskyy is Jewish and that three of Zelenskyy's uncles were killed by Nazis in WWII. Reinforcing the dangers of such lies, Schwarzenegger describes how his father was duped into thinking that, in fighting for Nazi Germany, he was fighting for a righteous cause.
"When my father arrived in Leningrad, he was all pumped up on the lies of his government. And when he left Leningrad, he was broken physically and mentally. He lived the rest of his life in pain," Schwarzenegger says. "To the Russian soldiers listening to this broadcast, you already know much of the truth that I am speaking. You have seen it with your own eyes. I don't want you to be broken like my father."
Schwarzenegger praises Russian citizens for risking their lives to protest the war and calls on Russian President Vladimir Putin to end it. But the primary focus of the message remains on the Russian soldiers fighting in Ukraine.
"This is an illegal war. Your lives, your limbs, your futures are being sacrificed for a senseless war condemned by the entire world," Schwarzenegger says.
In a single day, the nine-minute video spread rapidly across the internet, which Schwarzenegger hopes will break through Russia's attempt to control its own false narrative of the invasion and reach Russian citizens and soldiers.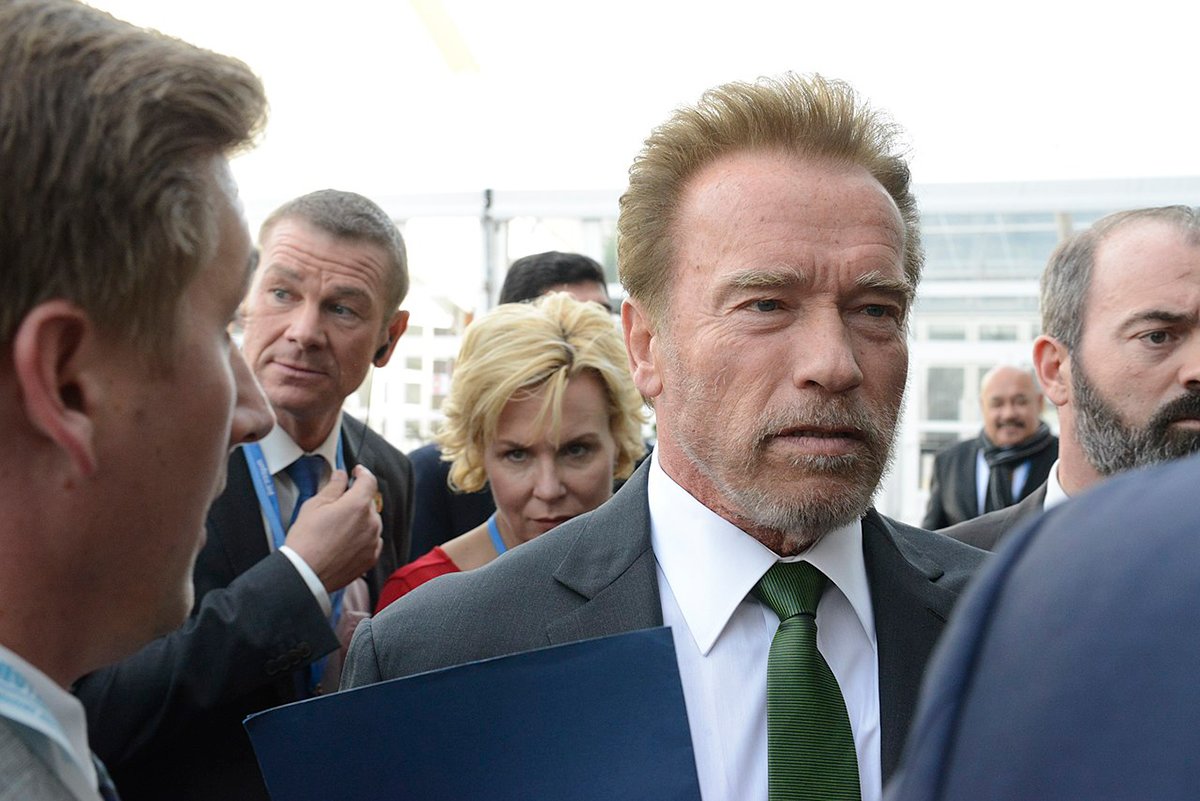 "I regret to tell you that thousands of Russian soldiers have been killed. They have been caught between Ukrainians fighting for their homeland and the Russian leadership fighting for conquest," Schwarzenegger says, disputing Russia's claim that it's suffered fewer than 500 soldiers killed in action.
The short video ends with Schwarzenegger praising Russian citizens who openly condemn the war.
"You are my new heroes. […] You have the true heart of Russia."
Read Next: