The US Capitol Police officer who shot and killed a protester in the halls of the Capitol on Jan. 6 will not be charged in her death, the US Attorney's Office for the District of Columbia announced on Wednesday.
Ashli Babbitt, a 35-year-old Air Force veteran, was shot when she attempted to climb through a broken window into the Speaker's Lobby of the Capitol building — a room with direct access to the floor of the House of Representatives. Capitol Police were still evacuating members from the floor when Babbitt attempted to break in, the Justice Department said. Three Capitol Police officers were covering the lobby with drawn handguns from just inside the barricaded door to the House floor.
As Babbitt began to climb through the window, some videos from the day show, an officer fired a single shot at her from within 10 feet. She fell backward onto the floor outside the lobby.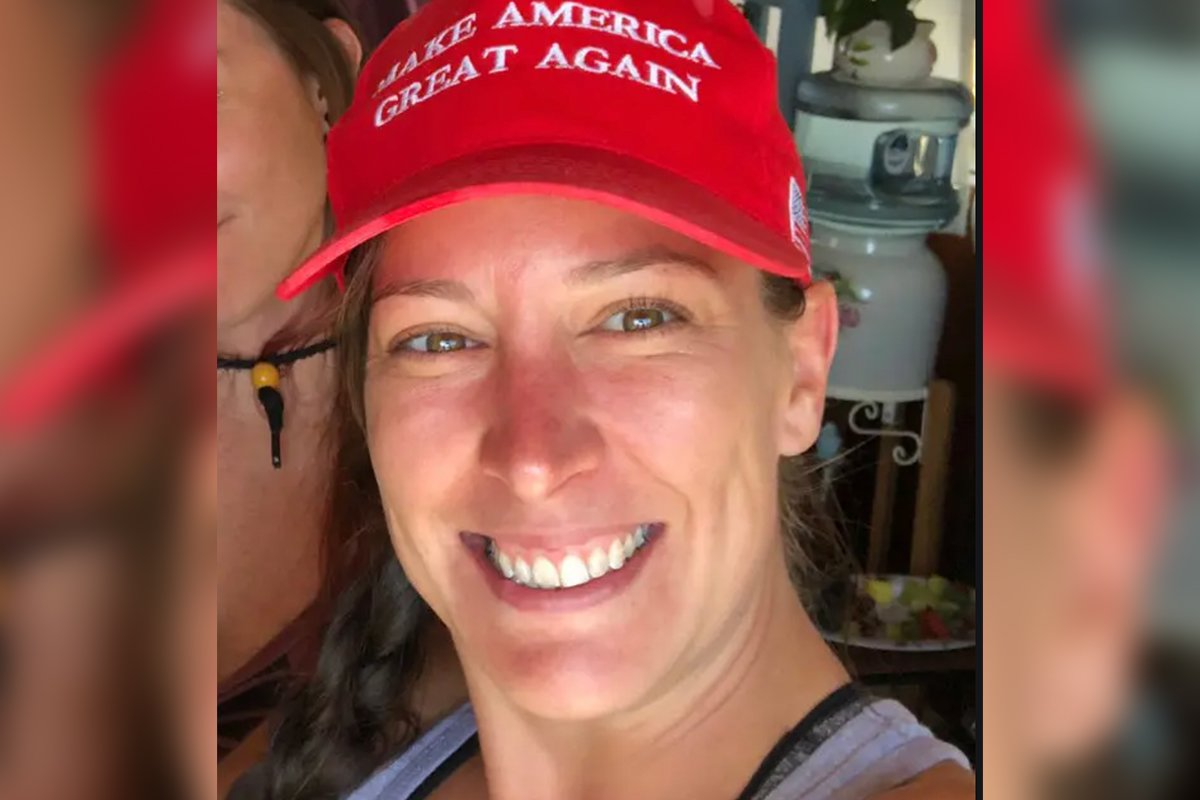 The Justice Department announced Wednesday that the officer, who was not named, believed "it was necessary to do so in self-defense or in defense of the Members of Congress and others evacuating the House Chamber." Officials examined footage posted on social media, statements from the officer involved and other officers and witnesses to the events, physical evidence from the scene, and the autopsy results before closing the investigation.
In a release, the department said Babbitt was among "a mob of people that entered the Capitol building" and moved through the building until they approached the Speaker's Lobby. There, it said, the crowd "attempted to break through the doors by striking them and breaking the glass with their hands, flagpoles, helmets, and other objects."
Read Next: