The Army is shuttering its Asymmetric Warfare Group — a highly praised organization that has used lessons learned from combat over the past 14 years to help prepare the Army for future conflicts.
The Asymmetric Warfare Group, or AWG, has its roots in an effort to counter the improvised explosive device threat encountered on the Iraqi battlefields after 2003. The group was officially created in 2006 to "rapidly transfer current threat-based observations and solutions […] to tactical and operational Army commanders in order to defeat emerging asymmetric threats."
According to the Army, the AWG shutdown will be completed by the middle of 2021. The group's responsibilities, including its "solutions to current and emerging threats," will reportedly be delegated to other Army organizations.
"This will be a major loss to the Army's ability to keep up with our enemies — from nonstate actors to peer competitors," John Spencer, chair of urban warfare studies at West Point's Modern Warfare Institute, told Coffee or Die Magazine.
"To be sure there are probably functions AWG could pass off to others […] but closing it, losing the ability to have seasoned, experienced, trained warfighters downrange with our soldiers struggling to adapt to our enemies is in my opinion a mistake," Spencer said.
Also on next year's chopping block is the Rapid Equipping Force, or REF, which the Army also stood up in 2006 to more efficiently identify, purchase, and field equipment needed for the post-9/11 counterinsurgency and counterterrorism battlefields in Iraq and Afghanistan.
An Army statement said the decision to close AWG and REF was part of broader reprioritization of personnel and resources to the "operational force" in preparation for a new era of military threats from national so-called "near-peer adversaries" such as Russia and China.
However, some military experts challenge that line of thinking, underscoring that AWG, for its part, focused on great power competition years ago. Also, contemporary near-peer adversaries such as China and Russia often use so-called "gray zone warfare" tactics, which require forward-thinking, flexible solutions, rather than a myopic focus on acquiring expensive new weapons platforms. Moreover, the US still has troops deployed to counterinsurgency fights in Iraq, Afghanistan, Syria, and various African locations.
"This is not about the transition of focus from [counterinsurgency] to great power competition. AWG has been focused on all threats since their inception, not just insurgents and nonstate actors," said West Point's Spencer.
"The Army will say AWG served its purpose; that they, like the Rapid Equipping Force, were created to quickly bypass the bureaucracy to get soldiers the lessons, knowledge, and equipment needed to address a rapidly evolving enemy," Spencer said. "But we are still at war, our enemies are still adapting quickly, and big Army processes won't be able to do what AWG did."
The closures of these two post-9/11 organizations come as the Army continues to transition away from a focus on counterinsurgency operations and toward multidomain and large-scale combat operations. As part of that shifting prioritization, in 2017 the Department of Defense established Army Futures Command to lead the way in developing new technologies and doctrines to defeat modern threats.
Some military experts anticipate that a portion of AWG's work will shift under the auspices of Army Futures Command. While there's an ongoing need for the kind of work AWG has done since 2006, experts tell Coffee or Die, it may now be time to consolidate the Army's future-focused work under a single roof to avoid redundancy and wasted resources.
"Clearly what AWG is doing is important and should continue. Whether it should continue as AWG is the question," a former senior defense official told Coffee or Die on background.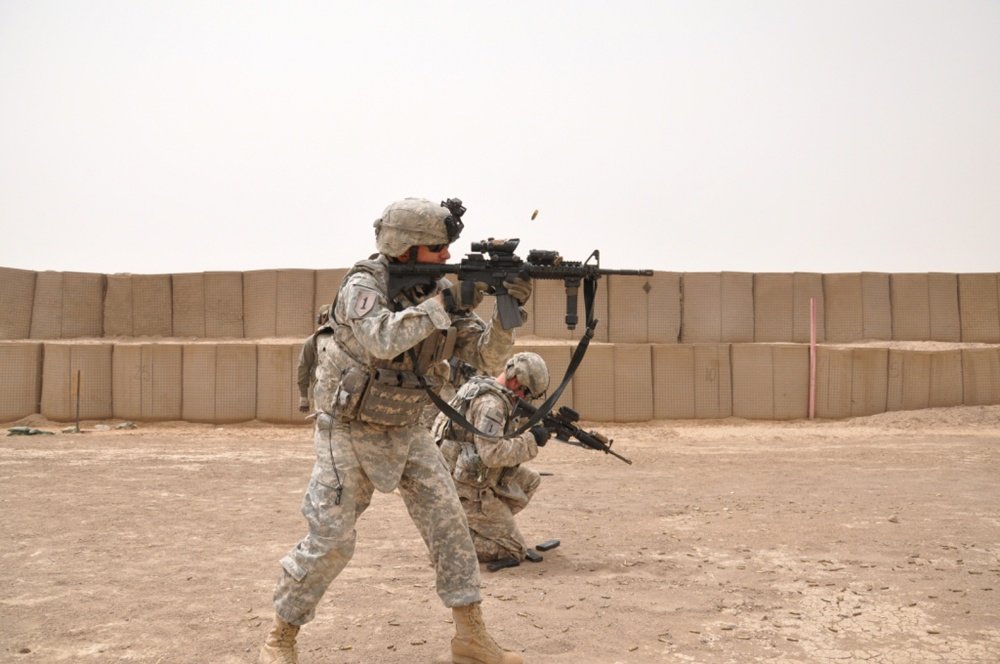 While AWG has its roots in the counterinsurgency battlefields of Iraq and Afghanistan, the organization began to pivot as early as 2012 to identify ways in which the Army needed to adapt to match burgeoning threats from more sophisticated, near-peer, state adversaries. Some of those forward-thinking training endeavors included subterranean warfare and the use of modified off-the-shelf drones in combat.
In short, new and emerging threats come from all types of adversaries, and the utility of AWG's work to the lethality and survivability of US troops is not limited to the post-9/11, counterinsurgency battlefields. It could also prove key in a murky, multidomain, gray-zone conflict against Russia or China, many experts say.
"It seems a bit shortsighted for the military to shut down an operation that seems to be working before having something which replaces the functions of the group," Peter Zimmerman, visiting senior fellow in arms control and verification at the Center for Strategic and International Studies, told Coffee or Die.
"It seems to me that even against a near-peer competitor the United States will always be in an asymmetric situation, if only because the paths to modern technologies differ and the stages of development are, therefore, different," Zimmerman said.
A landmark 2016 report by the group analyzed the war in Ukraine to suggest ways in which the US armed forces need to adapt to meet the sophisticated threats posed by adversaries such as Russia and China.
"As the American Army fought in Iraq and Afghanistan, it became the best tactical level counterinsurgency force of the modern era. America's enemies, however, did not rest," wrote the authors of AWG's 2016 report, Russian New Generation Warfare Handbook.
Referring to Russia's modern warfare tactics, which were field-tested against Ukraine, the report added: "America has not encountered this type of conflict for nearly a generation and needs to transform to fight and win in complex maneuver warfare."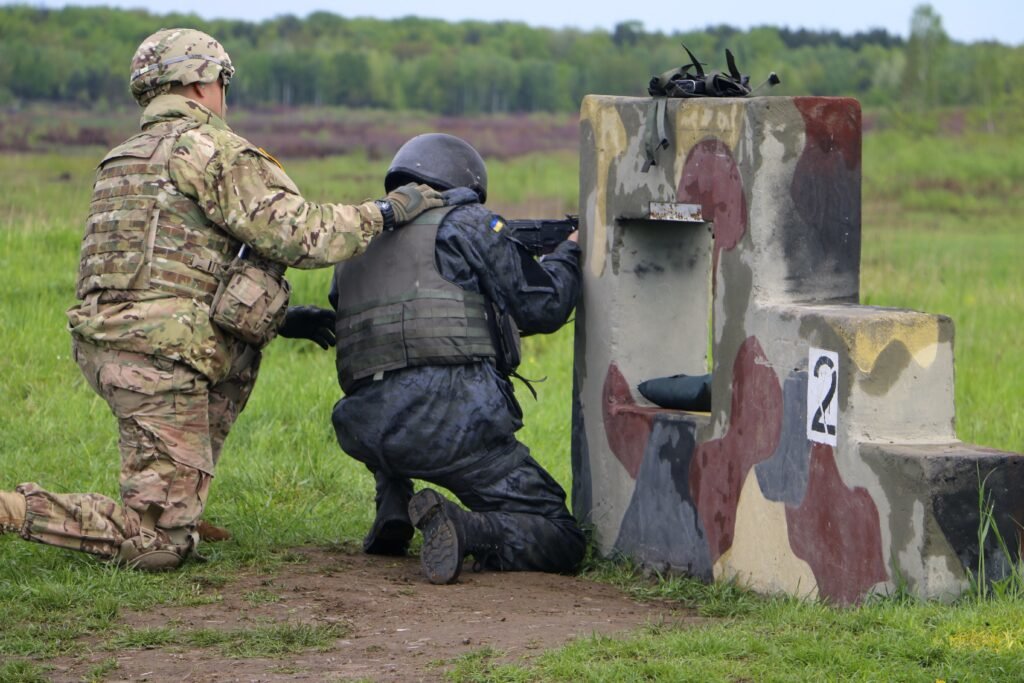 That 2016 AWG report on the war in Ukraine offered practical insights that could save American lives in a high-end fight against a modern adversary. For example, the report suggested a back-to-the-basics focus on communicating with close-air-support warplanes, anticipating that communications may not be reliable — nor should they be taken for granted — against an adversary such as Russia with sophisticated electronic-warfare capabilities.
"The US reliance on robust communication infrastructure and GPS navigation means that a sudden interruption of this capability, even for a short duration, can be disastrous to an operation," the AWG warned in its 2016 report on Russia's war against Ukraine.
The report's authors added: "The [Ukrainian armed forces] has found the majority of their success through flexibility, creativity, and outside the box solution development bred out of the necessity to survive. The same sense of urgency should permeate our force sooner rather than later. Waiting for new technology to fix our problems with existing enemy capabilities will leave the US ill prepared for the next fight."
AWG has also published a guide to Chinese land warfare strategies, an analysis of several key battles in Iraq, and multiple other reports on contemporary threats. Over its life span, AWG reportedly published 72 guides, comprising various types of products, as well as a broad range of materiel and non-materiel solutions.
"[AWG] has been focused on Russia, North Korea, and Iran from the beginning," West Point's Spencer said. "The fact is that they have been on the ground in every major conflict since 2003. They have had observers and advisers in Iraq, Afghanistan, Syria, South Korea, Ukraine, and elsewhere."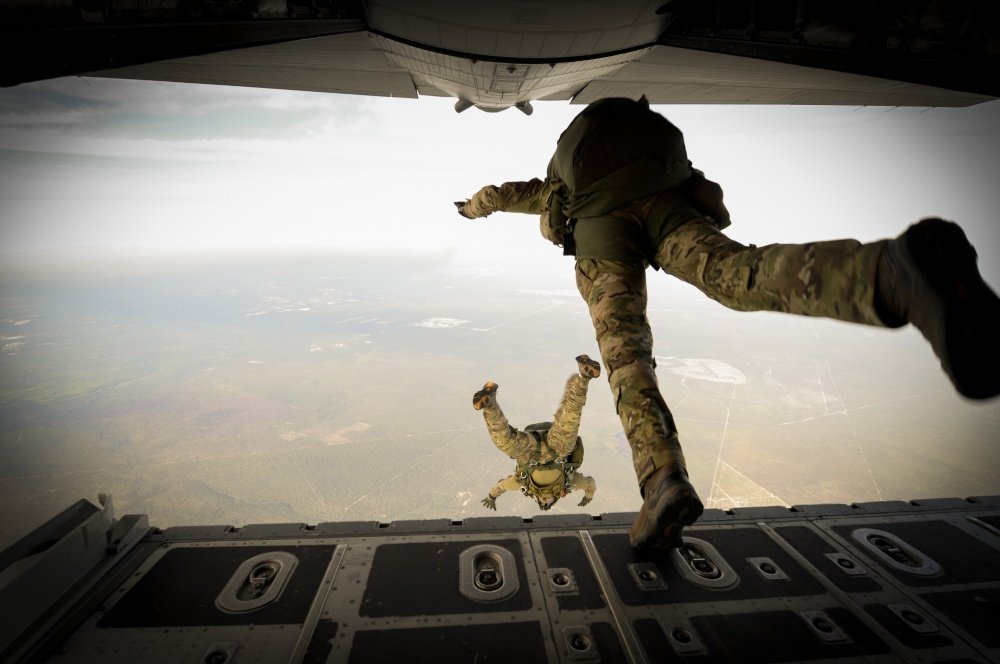 Last week the Pentagon released an unclassified summary of its Irregular Warfare Annex to the National Defense Strategy, underscoring that the US armed forces should not let irregular warfare skills atrophy amid the broader refocus on great power competition. According to the document, the US military must maintain "sufficient, enduring capabilities to advance national security objectives across the spectrum of competition and conflict."
"Renewed focus on great power competition suggests a shift away from counterterrorism and counterinsurgency missions, but no one should interpret this shift to imply the wholesale abandonment of the relevant toolsets and expertise of [irregular warfare]," Kevin Bilms, irregular warfare team chief for the Office of the Under Secretary of Defense for Policy, wrote in a Friday report for West Point's Modern War Institute.
With about 400 personnel within its ranks at its peak, AWG is headquartered at Fort Meade, Maryland. It operates a $94 million urban training facility at Fort A.P. Hill in Virginia.
"AWG was made of up senior NCOs and officers with combat experience who went through a rigorous selection process, many with special operations backgrounds," Spencer said. "When they went to observe combat at the front lines and then advise soldiers on major tactical challenges fighting today, they were the right people to do it."