On Friday night, 27-year-old Rayshard Brooks was shot and killed by Atlanta police following a confrontation at a Wendy's fast-food restaurant. The officer responsible for the shooting was fired, and an investigation has been initiated as already-high tensions in the Southern city continue to rise.
Atlanta police received a call about a driver who was sleeping in his vehicle in the drive-thru line at Wendy's on June 12. Officer Devin Bronsan responded to the 911 call and attempted to wake up Brooks. After several attempts, Bronson asked Brooks to move his vehicle to a parking spot outside of the drive-thru lane; shortly after, Officer Garrett Rolfe arrived on-scene. The initial conversation between the officers and Brooks appeared to be cordial, as shown in the released Axon body camera footage. However, the situation became more tense as Rolfe continued his questioning and Brooks continued denying driving his vehicle.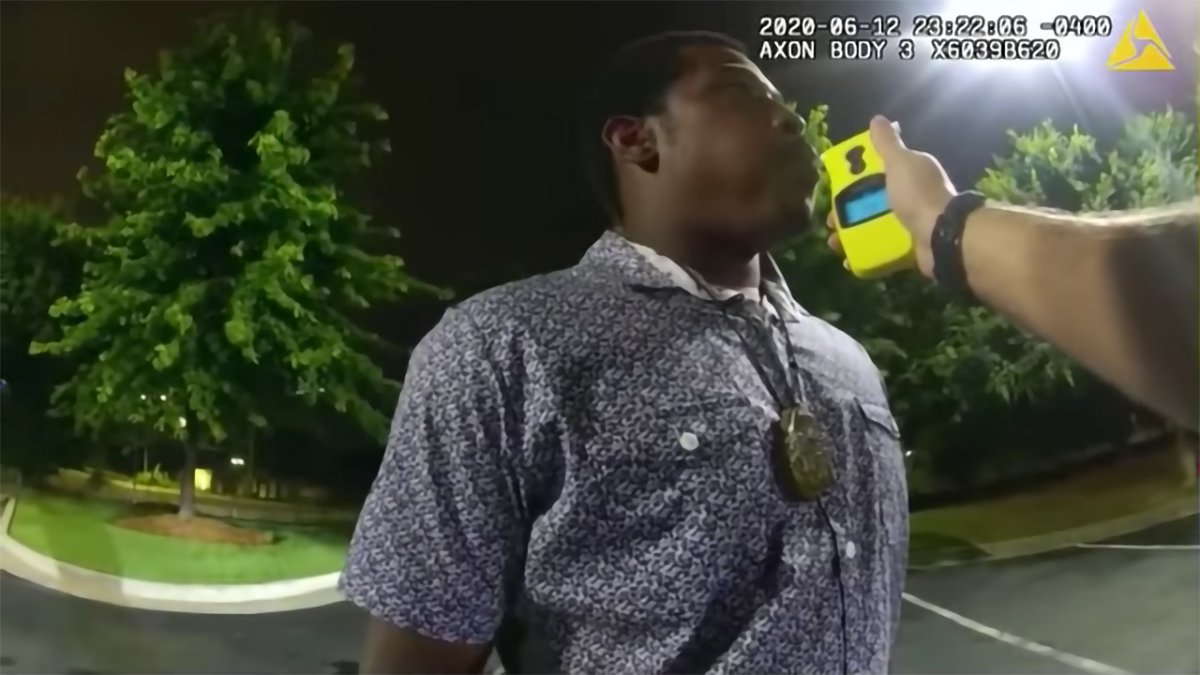 After officers concluded their questioning, Brooks complied with a field sobriety test and breathalyzer. As seen on the Axon body camera video, Brooks blew a .108; the legal limit for blood alcohol in Georgia is .08. When officers moved to place Brooks in custody, he resisted, and a physical fight ensued. During the altercation, Brooks disarmed one of the officers of his Taser, continued fighting, then broke away and ran.
Wendy's security camera footage shows Brooks turning around and appearing to fire the stolen Taser at police, which Rolfe confirmed to one of the officers in the body cam video. Rolfe fired three shots, fatally wounding Brooks. Officers on-scene performed CPR until EMS arrived to take over. The Georgia Bureau of Investigation is looking into the incident and reported in a press release that Brooks died in the hospital after surgery.
With the ongoing civil unrest sparked by the in-custody death of George Floyd at the hands of Minneapolis Police Officer Derek Chauvin on May 25, Brooks' death has increased the tension between the people of Atlanta and the police force. Since Brooks' death, the Wendy's where the incident occurred has been burned down. The building was set on fire Saturday, and it was Sunday before the blaze was contained and knocked down by firefighters.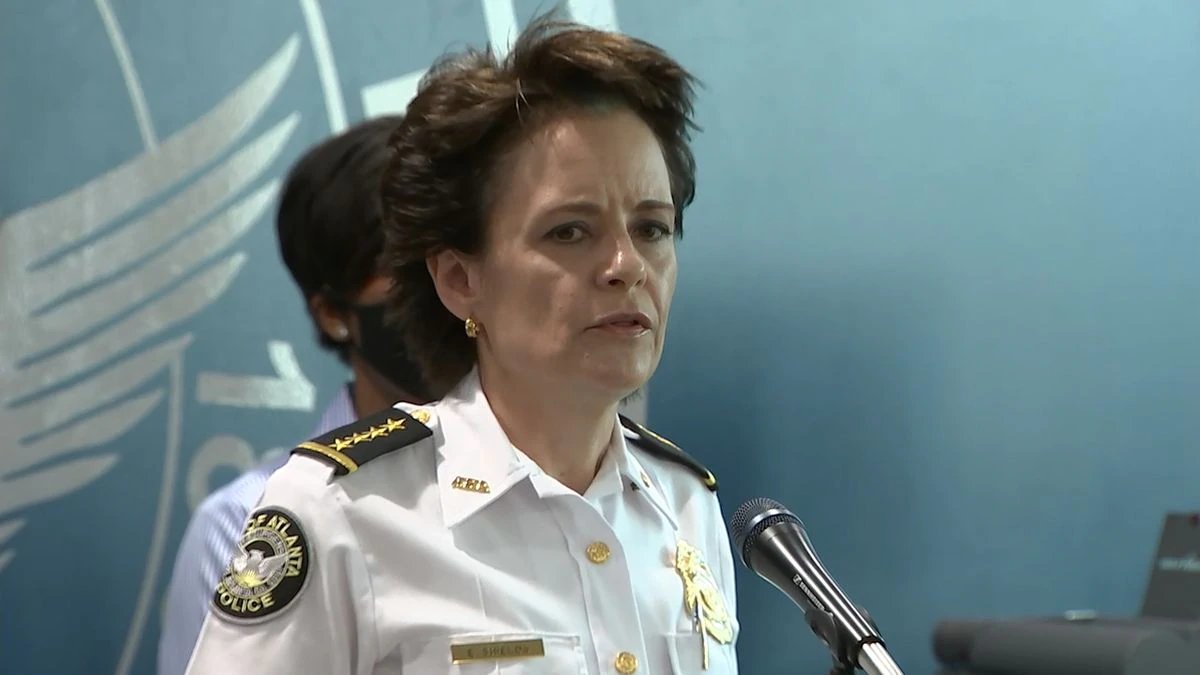 On Saturday, Chief of Police Erika Shields announced her resignation from her position, but will remain with the Atlanta Police Department — her position has not been clarified.
"For more than two decades, I have served alongside some of the finest men and women in the Atlanta Police Department," Shields said in a released statement. "Out of a deep and abiding love for this City and this department, I offered to step aside as police chief."
"APD has my full support, and Mayor Bottoms has my support on the future direction of this department," she continued. "I have faith in the Mayor, and it is time for the city to move forward and build trust between law enforcement and the communities they serve."
Shields' resignation is the latest in a slew of resignations and firings of police chiefs across the country. Chief Jami Resch of the Portland Police Department resigned and requested that officer Chuck Lovell, an African American, take her place to start community healing. Steve Conrad was fired from his position as the Louisville, Kentucky, chief of police after the death of David McAtee, a black man who operated a barbecue business in Louisville. The incident took place when National Guard and law enforcement officers returned fire toward a group of people gathering at a gas station. The two officers who discharged their firearms are on administrative leave pending an ongoing investigation.