Watching Arnold Schwarzenegger take on T-1000 was as far-fetched as it was awesome in 1991. But a new Boston Dynamics video makes a robot-versus-robot scenario seem a little less crazy.
Militaries around the world are already expanding their use of robots and artificial intelligence. The United States has increased its reliance on unmanned aerial vehicles (UAVs) for surveillance and precision airstrikes and has started experimenting with unmanned tanklike vehicles. The Army and Marine Corps have also tested robotic "mules," such as the SMET, to help alleviate the increasing weight burden placed on ground troops. Tyndall Air Force Base in Florida is using robot dogs to patrol its grounds.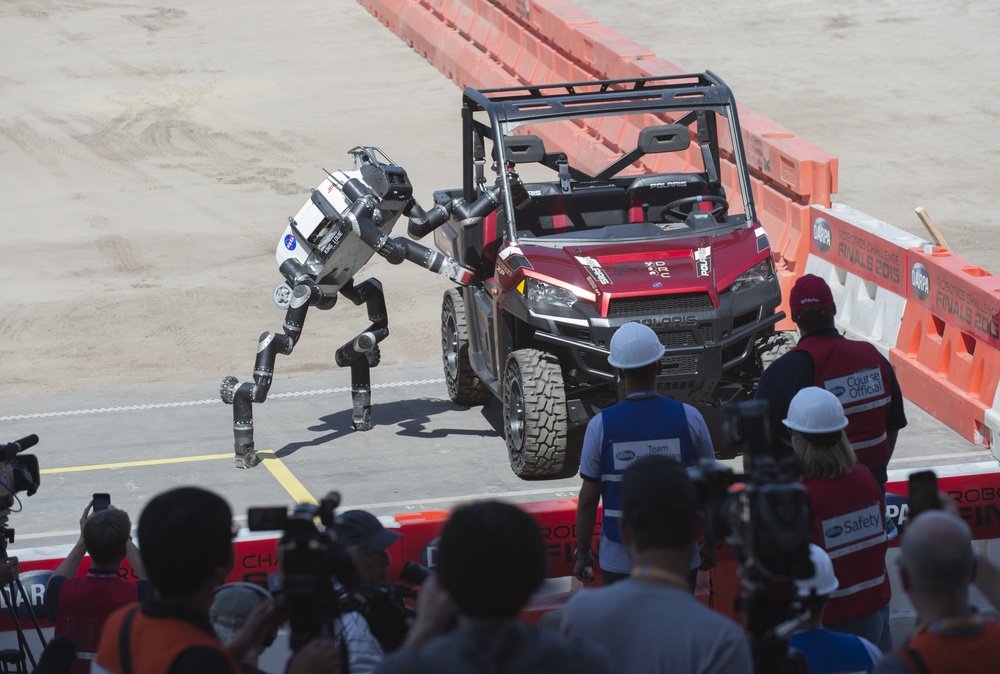 In the new Boston Dynamics demonstration video, two bipedal Atlas robots flawlessly execute a parkour routine, an unsettling glimpse into a new level of humanoid robotics and machines that are easy to envision winding up on the battlefield alongside service members in the not-too-distant future.
"In this video our humanoid robots demonstrate their whole-body athletics, maintaining its balance through a variety of rapidly changing, high-energy activities," the caption of the newly released demonstration video reads. "Through jumps, balance beams, and vaults, we demonstrate how we push Atlas to its limits to discover the next generation of mobility, perception, and athletic intelligence."
It's undeniably strange — borderline uncomfortable — seeing robots move so similarly to humans. Some YouTube comments claim the video must be the work of good CGI, many comments celebrate the incredible feat, and others say what we're all thinking: "This is absolutely amazing and terrifying, all at the same time."
The robots' quick adjustments to maintain balance are so eerily human that they distract from the impressive technological achievement. One bot even brushes off its shoulders while another raises its arms in victory after the grand finale: perfectly synchronized backflips. The lack of background music or any noise beyond the thud of robotic footsteps only ups the creep-factor.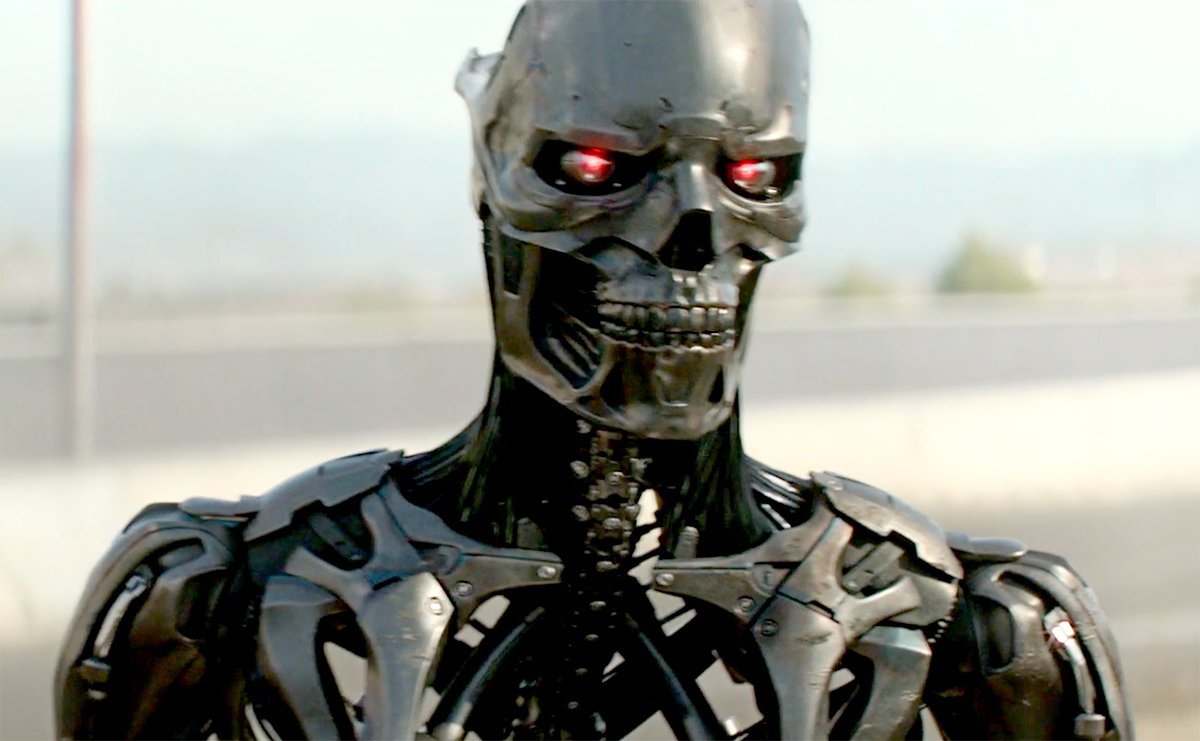 It's clear robots will have a permanent role in future conflicts, from loitering munitions in Yemen and Lebanon to UAVs in Afghanistan and Iraq. Some estimates project global spending on military drones to exceed $23 billion by 2027. While Atlas is currently for nonmilitary applications, it only takes a speck of imagination to see the combat potential of arming one of the agile robots.
But watching the bipedal Atlas perform parkour has us wondering whether we should be worried about Skynet. Check out the creepy humanoid robots in the video above.
Read Next: Robot Dogs on Patrol at Tyndall Air Force Base