The nuclear bombs dropped in the Japanese cities of Hiroshima and Nagasaki created an arms race between the Soviet Union and the United States in the years following the second world war. In 1949, the US Army put out an order requesting "an Ordnance engineer with an exceptional combination of imagination, courage, and boldness."
That young engineer was Robert M. Schwartz. The former Navy Radar Project Officer relocated to the Pentagon on temporary duty assignment and immediately began working to increase the size of the largest field artillery shell in the US military's ordnance depot.
Schwartz completed a sketch in just 15 days, two weeks ahead of schedule. His inspiration was based on "Anzio Annie," the Nazi Germany K5 railway gun that shelled the beachhead of Anzio from 20 miles away during the Allies' assault on the Italian port. The behemoth superweapon devastated long-range targets, but its limitations were in concealment and mobility. Since Anzio Annie was a target of allied planes, she had to be concealed in tunnels or hidden under tree cover, severely restricting her effectiveness.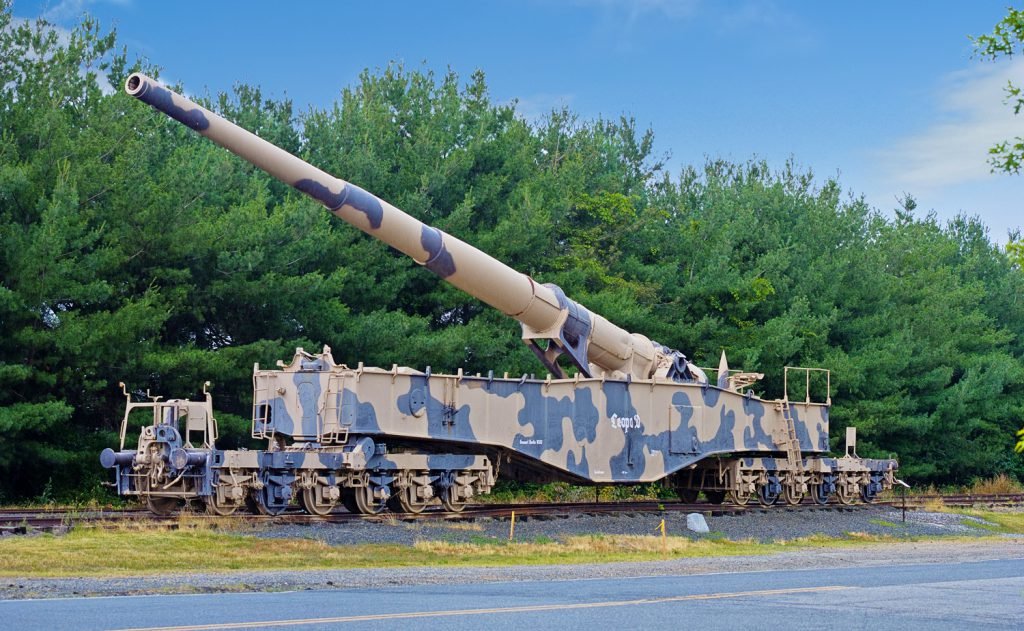 He brought his plans from the Pentagon to New Jersey, where he was responsible for building a world-class team of scientists, engineers, and lab technicians that moved the US Army's Picatinny Arsenal into the Atomic Age. Their team refined and built an 85-ton, 280mm nuclear-capable cannon and, unlike Anzio Annie's legacy as a railway gun, the Army's M65-series self-propelled artillery piece known as "Atomic Annie" was transported by two tractors. Atomic Annie could travel up to 35 miles an hour on a paved or dirt road, could maneuver overland through fields, and had mobility that mirrored the turning capabilities of a tractor-trailer truck.
Superweapons of the past, such as World War I's Big Bertha, required a crew of hundreds of soldiers to operate. Atomic Annie only needed six men. The cannon sat on a turntable, which gave the crew a full 360-degree field of fire, and the 280mm shell was loaded with a winch and a carriage. A portable generator added speed and electrical power to this weapon system; however, in the event the generator failed, Atomic Annie could be fired manually using hand cranks to lower and raise the barrel.
On Jan. 20, 1953, Atomic Annie made her public debut during the inaugural parade in Washington for President Dwight D. Eisenhower. It wasn't until the morning of May 25, 1953, when Atomic Annie test-fired her nuclear warhead for the first and only time in history. In attendance at Camp Rock, Nevada were more than 3,000 spectators, from congressmen to the Joint Chiefs of Staff and members of the Atomic Energy Commission. Some 100 reporters were also on scene to document the historic moment.
Atomic Annie, then called "Able Annie," and a second M65 cannon called "Sad Sack" participated in Operation Upshot-Knuthole, a series of 11 nuclear tests including three atomic bombs dropped by airplanes and seven atomic bombs detonated from towers. However, only Atomic Annie fired a nuclear warhead, which took only 19 seconds for a flash of blinding light to appear downrange and a mushroom cloud to erupt in the distance. The 15-kiloton projectile had a blast radius equal to the atomic bomb dropped over Hiroshima.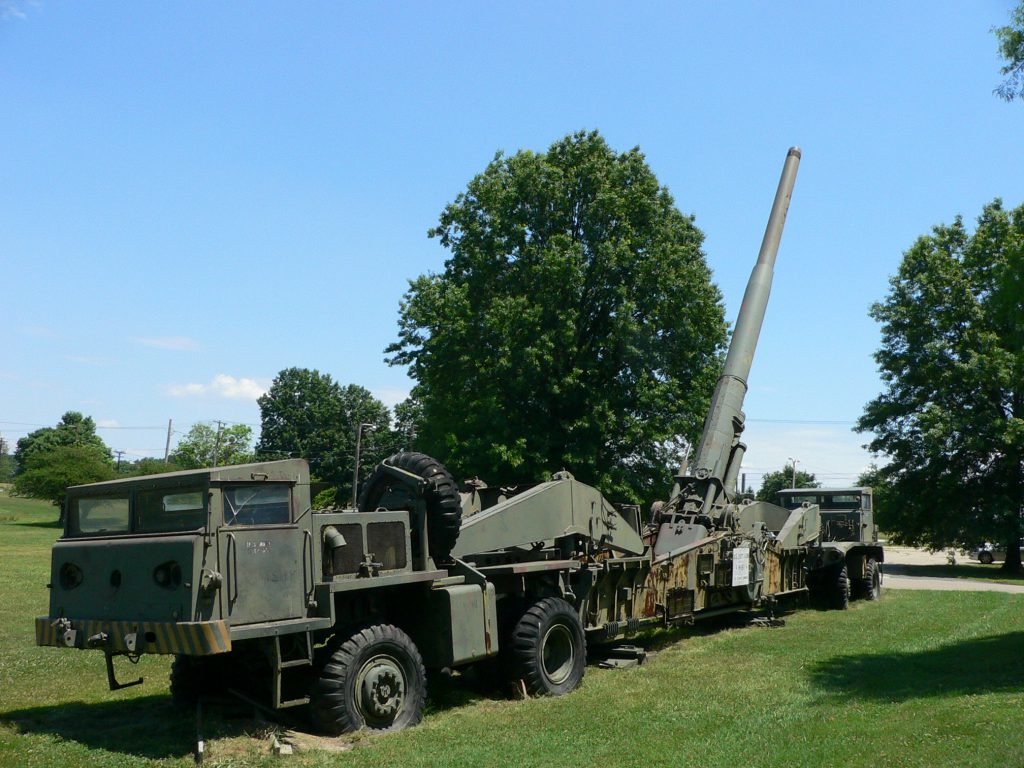 The test was ultimately deemed a success, and 20 M65 artillery weapons were produced at $800,000 a piece. They were delivered across Europe and Korea but were retired in 1963 after the advancement of nuclear-capable rocket and missile technology had rendered them out of date. "Sad Sack" was retired to the US Army Field Artillery Museum in Fort Sill, Oklahoma, while Atomic Annie disappeared without a trace.
"A worldwide search began for 'Atomic Annie,' who was now being referred to as 'AWOL Annie,'" Towana Spivey, the director and curator of the Fort Sill Museum said. "Only a very few people knew where it was."
AWOL Annie was tracked down to an operational unit at a remote location in Germany. Two soldier were killed during its retrieval after one of the tractors slid off the side of a mountain. In 1964, the real Atomic Annie, known for firing the first and last nuclear artillery round, was put on permanent display at the US Army Field Artillery Museum at Fort Sill, while Sad Sack was donated to the Smithsonian Museum.