Militants launched a barrage of some 14 rockets at al-Asad air base Wednesday, causing two "minor" injuries. The attack follows a drone attack on Erbil air base the previous evening. It continues a trend of increased attacks on locations that house American troops in the country.
Operation Inherent Resolve spokesman Col. Wayne Marotto stated in a tweet that the attack on Erbil was conducted by a single drone, which impacted the base. There are no reports that this incident produced any casualties or caused any damage. However, damage assessments are ongoing at both Erbil and al-Asad.
These attacks on coalition positions follow two others reported Monday. On that day, according to Reuters, militants fired three rockets at al-Asad, causing no casualties. At the time, there were no indications of any damage.
Additionally, on Monday evening, Agence France-Presse reported that US defensive rocket systems had shot down an armed drone that was targeting the US embassy in Baghdad.
The rate of attacks using rockets and drones on facilities housing US troops in Iraq has significantly increased. According to AFP, the Monday attacks on the US Embassy in Baghdad and al-Asad air base represented the 47th time militant groups have targeted Americans this year, and at least the 27th time US forces have been targeted since mid-April.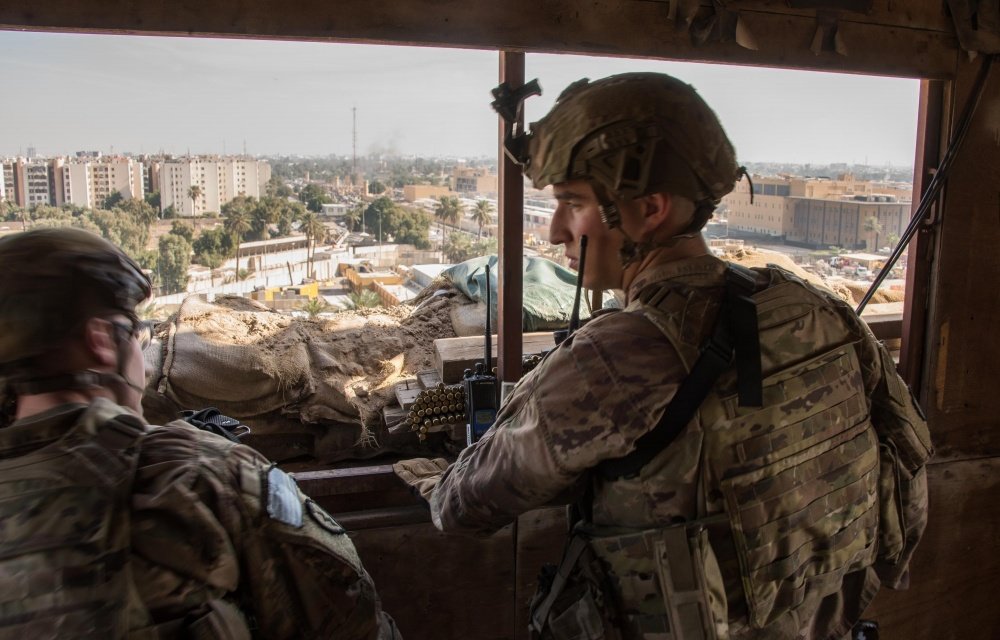 Facilities housing US troops have also been attacked by drones six times since coming under attack from a drone at the Erbil airport in mid-April. That attack marked the first time militias had targeted US troops with drones. Since then, the practice appears to be spreading throughout the embattled country. According to AFP, in May, a drone laden with explosives detonated at the al-Asad base. This was followed by an attack June 9, during which three drones targeted Baghdad International Airport, which also houses US troops.
On June 27, President Joe Biden authorized airstrikes on at least three facilities in Syria and Iraq, which US defense officials said supported attacks on US positions in Iraq.
"The United States took necessary, appropriate, and deliberate action designed to limit the risk of escalation — but also to send a clear and unambiguous deterrent message," Pentagon spokesman John Kirby said in a statement at the time.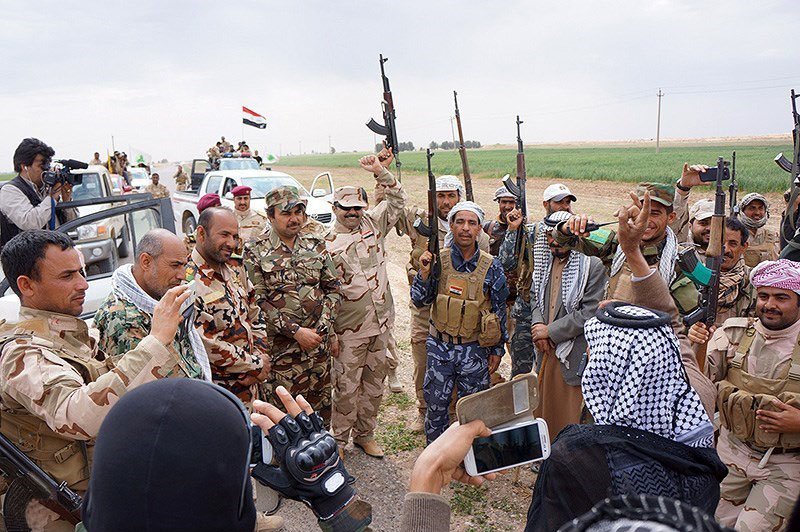 The airstrikes killed four members of the Iraqi Popular Mobilization Forces. That umbrella group, which enjoys a degree of support from Iran, is part of the Iraqi security state and has been instrumental in fighting the Islamic State group, or ISIS. The airstrikes prompted outrage from both Popular Mobilization Forces leadership and the Iraqi government.
Maj. Gen. Yehia Rasool, a military spokesman for Iraqi Prime Minister Mustafa al-Kadhimi, called the June strikes a "blatant and unacceptable violation of Iraqi sovereignty and Iraqi national security."
Additionally, Kata'ib Sayyid al Shuhada, one of the militias targeted in June, released a statement, which said: "From now on, we will go to open war with the American occupation."
As of this article's publication, no groups have claimed responsibility for this week's attacks on US forces in Iraq.
Read Next: Iraqi Popular Mobilization Forces Threaten 'Open War' Following US Airstrikes