"Strike three!" The home plate umpire hobbled on a broken ankle as he called the batter out.
Then August "Augie" Donatelli, with no chest protector and wearing nothing but his prisoner of war (POW) clothing, welcomed the on-deck batter to the plate. Chants from loyal fans in the outfield bleachers, radio broadcasters calling every pitch, and TV cameras showing every home run — the typical sights and sounds of Major League Baseball — were absent during these games. The bases were simple objects found around camp, the baseballs were actually softballs, and the bats were old sticks of wood that wouldn't make it on any other baseball diamond.
The field, if it could be called as such, was a mere 150 yards by 150 yards. There were few gloves to share amongst the pitcher on what normally would be the pitcher's mound and the players in their positions on the field. They were skinny, too skinny to field a team in the minors, much less anywhere else. They weren't playing for money or fame but for recreation to boost their morale, to silence their rumbling stomachs that begged for more than one meal a day.
Every team's roster was filled with Allied soldiers who had been captured by the Germans prior to D-Day, including English POWs who had been imprisoned at their camp in Heydekrug for nearly three years since Donatelli had arrived in 1944. The former minor league infielder brought knowledge to the game, including the most important aspects of what makes baseball the sport that it is. He introduced standardized rules and knew how to position himself to call balls and strikes. Donatelli didn't let anything else distract him, even if gunshots and explosions could be heard in the distance.
Donatelli was one of the few players in his camp with a baseball mindset having played in the minors prior to enlisting the U.S. Army Air Corps two years earlier. The minors didn't pay much, so he spent his off days in the coal mines, a dangerous job he first began before he entered high school. He worked alongside his father and other boys his age in coal mining towns in Cambria County in western Pennsylvania. After hearing news of the Americans joining the war effort, and with the support of his father, Donatelli answered the call to serve. "Like a lot of young guys, I felt it was something I had to do, not to escape the mines but because you just felt it was up to you to get into it," he said in an undated interview with Larry Gerlach.
His baseball activity didn't stop in the military as he played pick-up games with the base team while he went to armory and gunnery school to learn his role as a tail gunner aboard the B-17 Flying Fortress. He went to England attached to the 527th Bombardment Squadron in October 1943 and flew 18 combat missions before he was shot down on March 6, 1944, the first daylight bomber raid on Berlin. "It was a rough mission — fighters diving at us, 20mm shells exploding all around," Donatelli said in an interview with Larry Gerlach.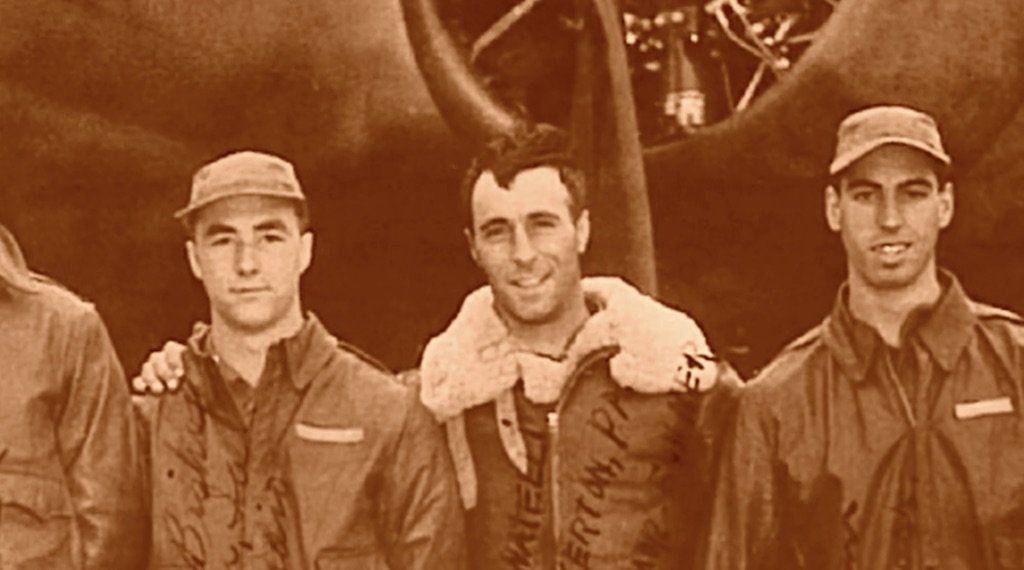 "We flew into the clouds to hide. That day 68 bombers were shot down," Donatelli said. "We got hit, so the crew bailed out. I got captured and taken to Frankfurt. I spent about 15 months in prison camps. We changed camps three times; the Germans kept moving us around so the Russians couldn't liberate us."
He survived a harrowing stint aboard a hell ship, crammed with 2,500 other POWs in a small compartment that had no running water or toilet. He twice escaped from the POW camps and marches he participated in but didn't get very far because of the broken ankle he suffered after bailing out into a forest. "We didn't get to drop our eggs (bombs)," he told Baseball Digest in 1950. "One of our engines started spitting gasoline, oil and smoke. The vibration of our plane was so great I couldn't hang on to my gun."
During the day he hid out in barns but ran all night in pursuit of the Russians. Donatelli and another prisoner did this through the freezing cold for 10 straight days. "He always laughed when he talked about his second attempt," said Doug Harvey, a National League umpire, referring to one of Donatelli's stories. "He was hiding in a haystack, but didn't get all the way in. His rear was showing. One of the German guards got him out with a pitchfork."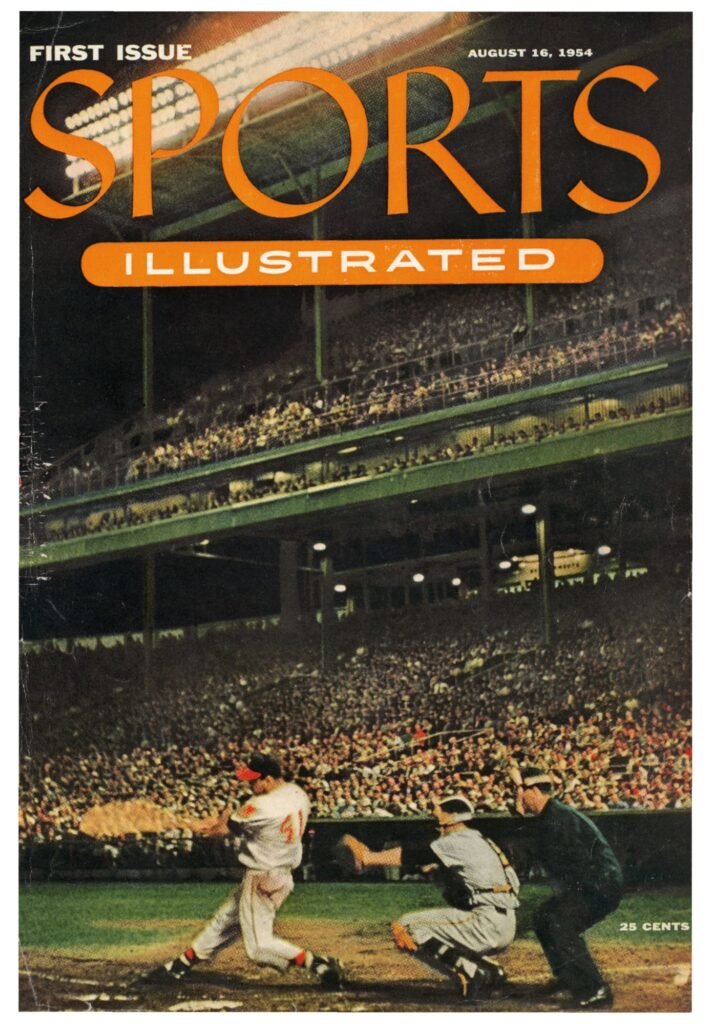 Donatelli was transferred to Neubrandenburg, a massive POW camp with a capacity of 15,000. The Russians liberated the camp in April 1945, and Donatelli returned home with continued aspirations in baseball, though not as a player. He rose through the farm systems and eventually earned a spot as a Major League umpire in 1950, umping his first big game at Polo Grounds where the New York Giants faced off against the Boston Braves.
He worked behind the plate and was part of a three-man crew who was assisted by Al Barlick, a U.S. Coast Guard veteran and Hall of Famer. Donatelli spent the next 24 years umping in the majors, including five World Series and four All-Star games. He also witnessed four no-hitters, Willie Mays hitting four home runs in a single game, and Stan Musial's 3,000th hit.
Donatelli isn't the only person to return from World War II and shine in the world of professional athletics. However, he became one of the most iconic umpires in the MLB, having appeared on the first issue of Sports Illustrated magazine in 1954. His career shines bright despite some controversial calls, and his humble legacy is remembered for his first umpiring reps earned from the confines of POW prison camp in Nazi Germany.